Simple Holiday Cheese Board
Here's how to make a Simple Holiday Cheese Board! Use delicious aged and savory cheeses, nuts, premium salami, fig spread, and good quality crackers!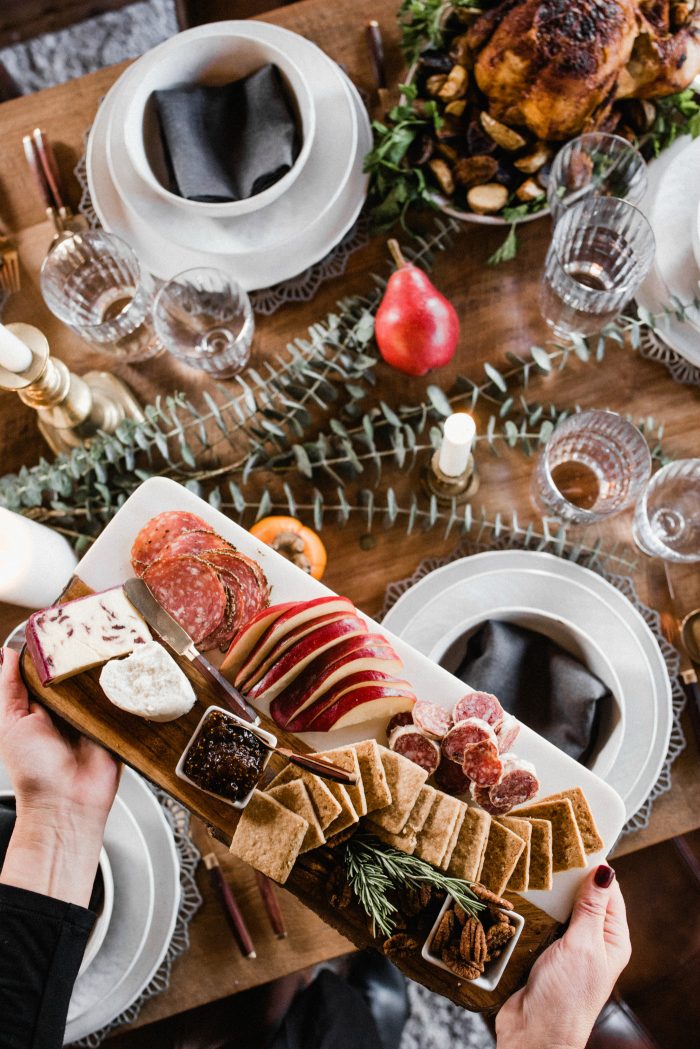 Friends, not all cheese boards need to be epic, right? Today is a smaller version, perfect for the holidays: Simple Holiday Cheese Board.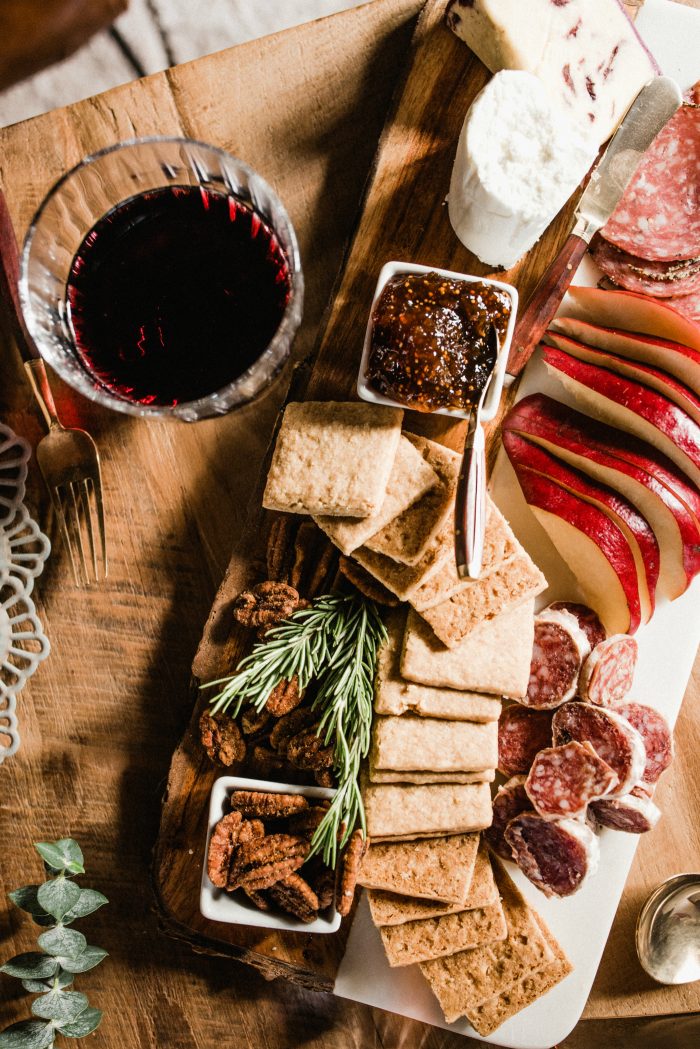 Cheese board for the holidays
Especially for Thanksgiving, or the holidays, if you're serving the cheese board for an appetizer, make it small.
If you're serving the charcuterie as more of a small meal, then make it a medium or larger size.
And, if you are serving a large group, making a cheese board, make it EPIC. Grab my 2 NEW board sizes (26 inch and 20 inch), here > The Big Board.
How do you know how many a cheese board serves?
There is no right recipe for the size or amounts of food. You have to decide how many people you are serving.
Even at that, you could have 6 women and 7 men coming for dinner.
Women can eat like birds, maybe take 1 cracker with a piece of cheese, and a bite or two of fruit. Whereas men can STORM the charcuterie board. LOL
The best portion for an appetizer is around 3 ounces per person (including cheese and meat). If it's a meal, then you want 5-6 ounces or more!
Simple Holiday Cheese Board
In this recipe today I have the best bites, in my opinion. Follow my exact recipe and you won't be disappointed.
Effies Oatcakes
Wensleydale Cheese with Cranberry
Goat cheese
Fig spread
Salami slices (quality small rounds)
Candied pecans
This board is perfect for Thanksgiving this year! And if you're an olive lover, you can always add olives!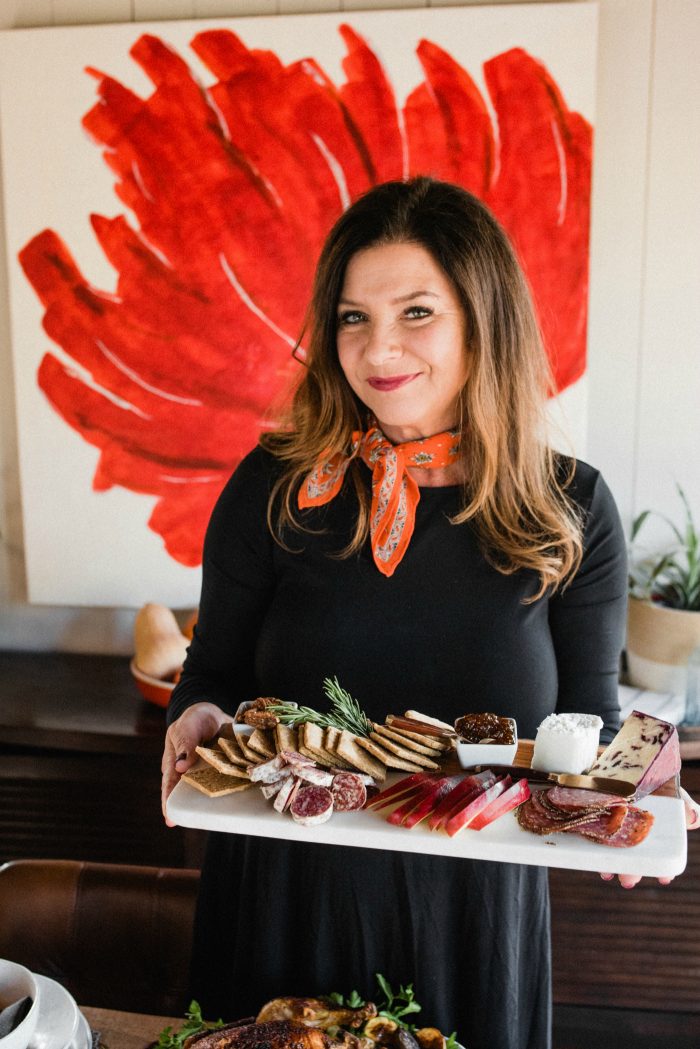 Conversation around the table
I'm looking forward to the conversations around our Thanksgiving table this year. Some of our dearest friends are coming from out of town, and we get to invite them with some of our newest local friends. There's just an excitement for me in introducing people, and bettering all of our lives. One way to do that is to get out of our small world and make it larger, expand our tents, learning more about others.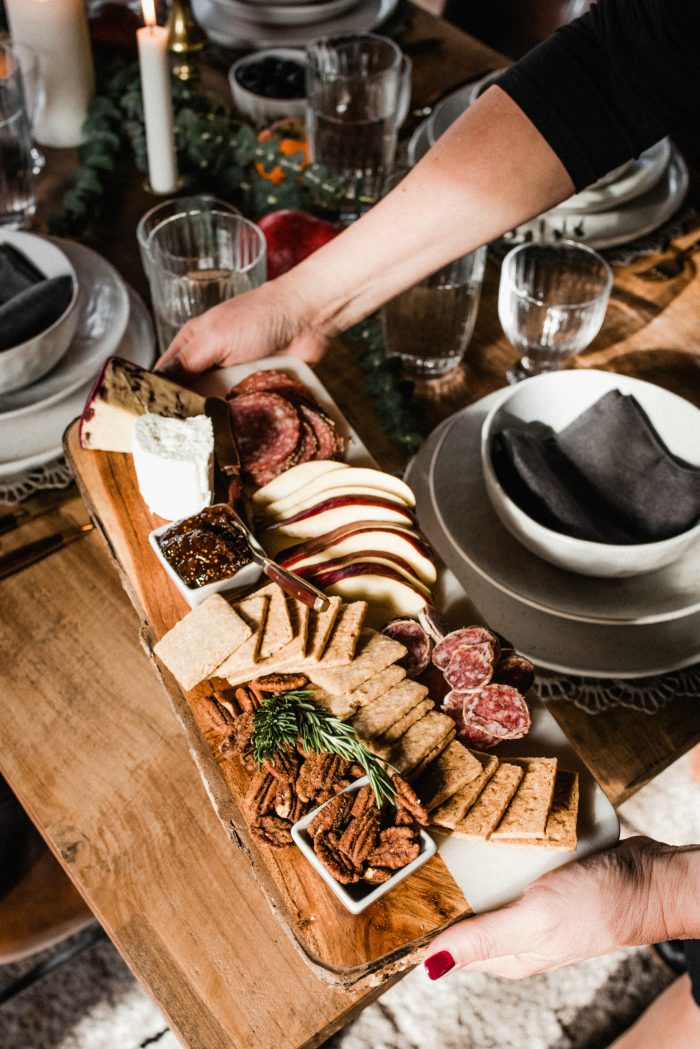 You may have ready my post last week about when it's time to "listen and learn" in different situations. Now Thanksgiving is usually a time to host people we know (our loved ones), but it's also exciting to invite new friends!
"Not what we say about our blessings, but how we use them, is the true measure of our thanksgiving." – W.T. Purkiser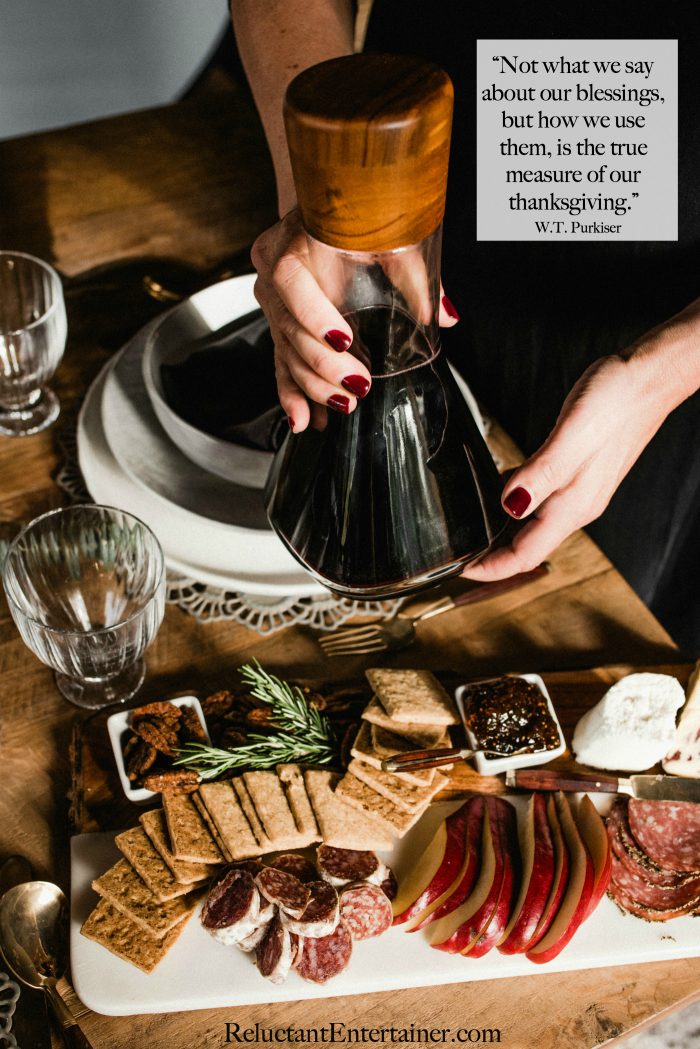 It's what we do with our hospitality that counts. It's not just talk, but we actually are called to practice it.
Today I'm sharing a basic holiday charcuterie. For Thanksgiving, we don't want to fill up on an epic board, so this will be perfect for everyone to have just a few bites.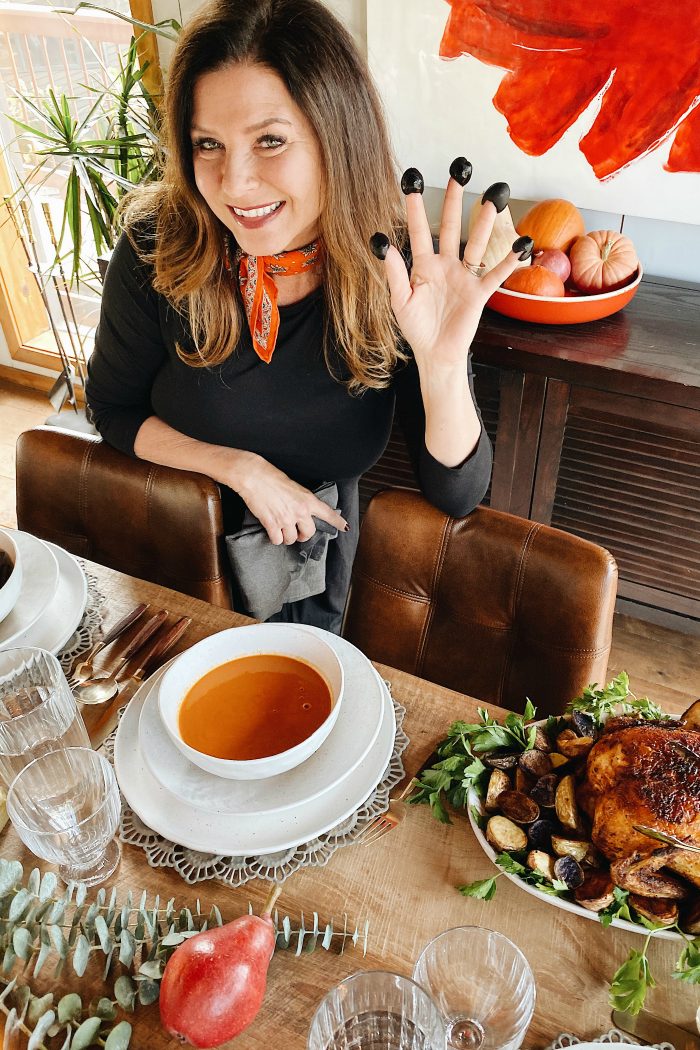 Oh, and then of course we'll have olives on the table!
DIG IN!
Get the Recipe: Simple Holiday Cheese Board
Ingredients
Effies Oatcakes
Wensleydale Cheese with Cranberry
Goat cheese
Fig spread
Salami slices, quality small rounds
Candied pecans
Red pears, fruit in season
Fresh rosemary
Instructions
On a small board, lay down the cheese and slice the fruit. Put the fig spread in a small dish.

Arrange the salami, and crackers, and fill in open areas with candied pecans.

Garnish with fresh rosemary!
Hello and welcome to my home and table!
I'm Sandy—lover of food, family, cooking, THE BIG BOARD, travel, and bringing people together. Through great recipes and connection around the table, we become better, stronger, and more courageous people. Feasting on Life is real, and every time we do it, we grow a little more. Read more...