Celebrate Spring on its Way with Simple Yellow Tulips in a Jar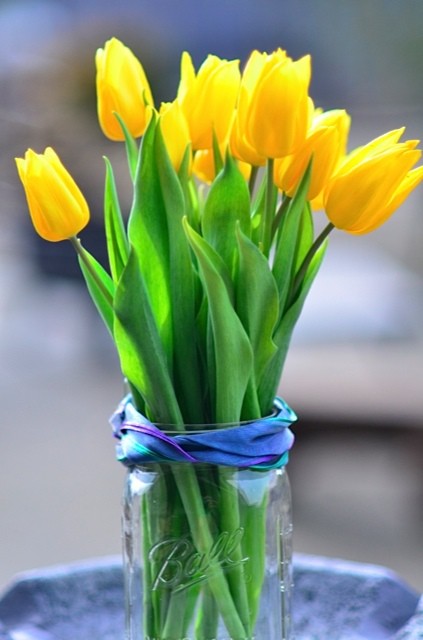 Look at a day when you are supremely satisfied at the end. It's not a day when you lounge around doing nothing; it's when you had everything to do, and you've done it. – Margaret Thatcher
I love days when I can cross off my list most of what I needed to get done. Although it's a rare day when everything gets crossed off, there's still satisfaction in starting with a goal, and by the end of the day just knowing that you did your best to accomplish that goal.
I'm happier, and my family seems to be happier, because I'm more relaxed.
One of the SIMPLE things I love to do, free in the spring, summer and fall when I can go to my garden, is to fill the house with fresh flowers. Even if it's a little vase of daisies by the kitchen sink or in the bathroom.
In the winter months (now going in to spring), many grocery stores offer fresh-cut flowers at a reasonable price.
So I treat myself to some. Like these beautiful yellow tulips which I bought last week.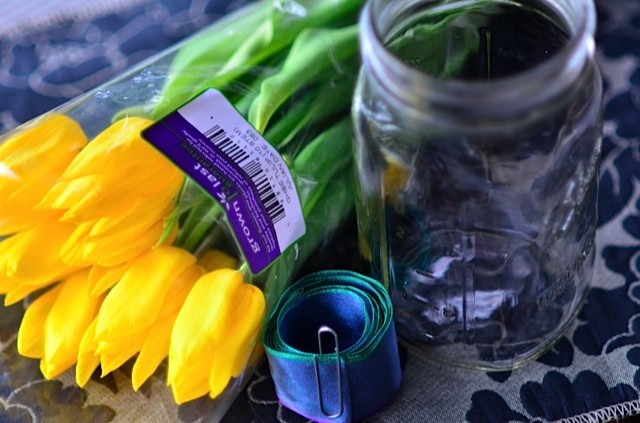 I save ribbon from other gifts or packages, rolling it up and securing with a paperclip to keep in place.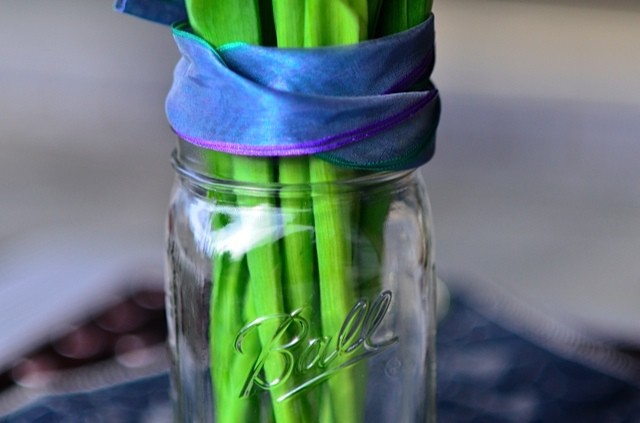 Find a canning jar and fill with water.
Wrap the ribbon, or tie it in a bow (use the paperclip).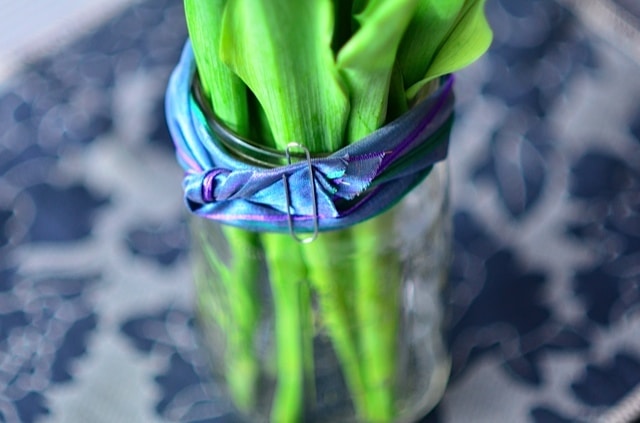 Fill the jar with flowers, place on your dining table, and ENJOY.
Tulips and daffodils are usually the first flowers of spring. So lovely.
Have you brought fresh-cut flowers into your house yet to celebrate March and Spring is on the way?