Adding More Strawberry Roots to an Existing Bed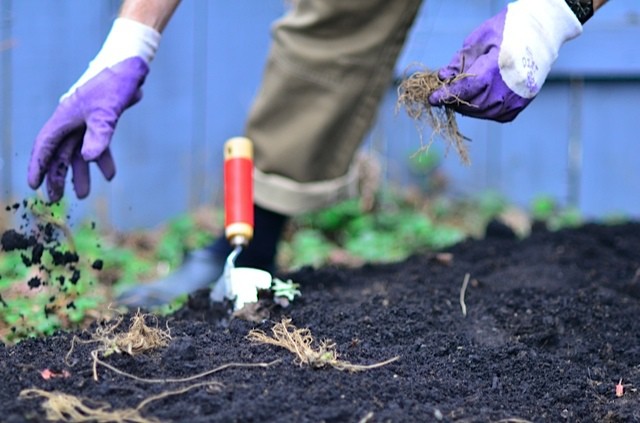 One of the nicest things my husband has done for me over the years is, every Spring, he plants me a kitchen garden with raised beds, with one of the beds filled with strawberry plants.
Beautiful red strawberries. There's nothing like home grown.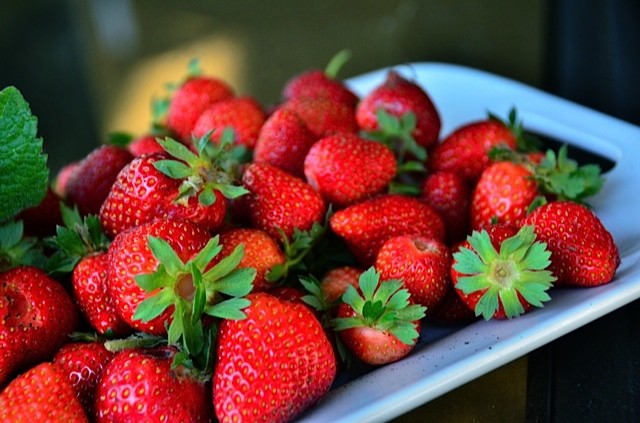 Berries that are sweet that make me very happy.
And our family happy.
And others happy.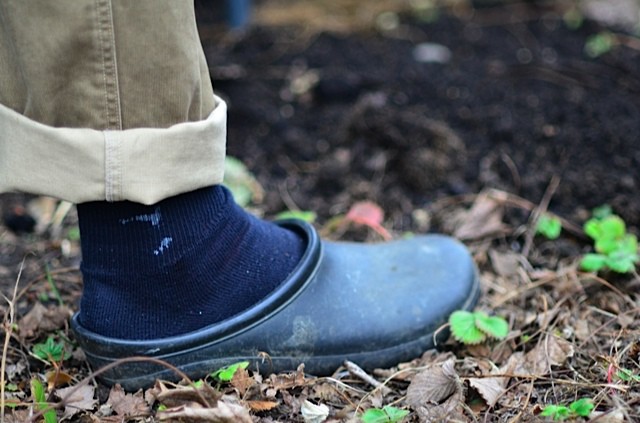 It's not just an ordinary strawberry bed, either.
Because our strawberry bed is also filled with love. :)
In early February, to the Grange my husband goes.
And then home to plant the roots.
This year he mounded the center of the bed. He's always trying something new.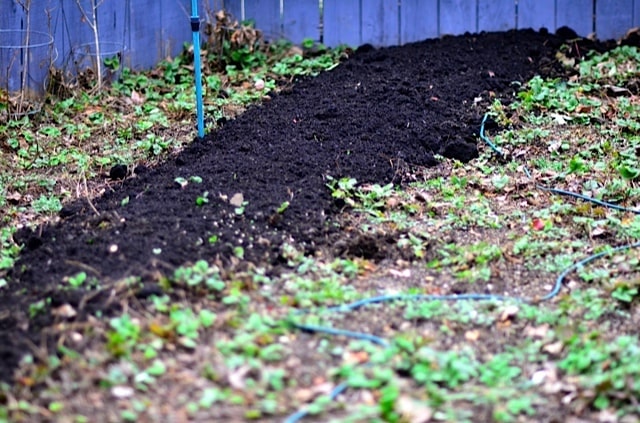 And into the ground went 24 new, fresh, baby roots.
Strong arms, a plan, and a desire to feed his family.
He does it with love.
For me.
And for them.
Happiness + joy + strawberries = LOVE.
Will you be planting strawberries this year?
(A couple years back I wrote about how I pulled the weeds and replaced them with a berry root. Last year we bought our berries from The Home Depot. This year in our new mounds we planted 24 new Seascape berry roots. In a post to come, stay tuned for more information on this everbearing plant, that may just work for your garden.)