Simple Hospitality with Snickerdoodle Cookies
Simple hospitality can be as easy as serving Snickerdoodle Cookies and coffee! Enjoy this make-ahead recipe, and bake right before guests arrive!
For much of my life growing up, I helped in the kitchen alongside my mother and sisters. My mom was smart, getting us girls to help lighten her load, but also teaching us about the art of cooking and hospitality. That is something today that I find are missing in young people, not that they aren't interested, but they just don't know how. My sisters and I carry on the tradition now of hosting people in our homes, with friends and extended family.
With friends joining us for dinner a few weeks ago, I made the main part of the meal, and our friends brought dessert—coffee and Snickerdoodle Cookies! It made me think of two things: Snickerdoodles were our favorite family cookie, and cookies and coffee were always served together – the perfect ending to a party.
The excitement of a dinner party starts when the doorbell rings. I'm usually busy in the kitchen doing last-minute tasks, and resist doing too much visiting until we finally all sit down at the table, where there's plenty of time for me to catch up over dinner and dessert.
One way to have delicious coffee to serve to your guests is to serve a premium coffee with easy make-ahead bites of something sweet.
Our Storyville Coffee friends joined us for this particular dinner, and we did something we've never done before. After dinner, we all moved into the kitchen for dessert and coffee.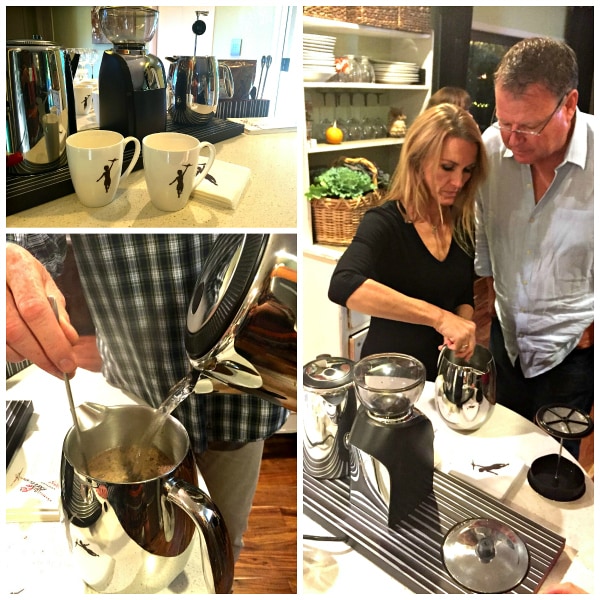 We have been loyal fans of this premium coffee company for years. The caramel yet nutty whole beans–never over-roasted nor so tangy that they assault your palate–come to us weekly, usually on a Thursday. If they don't come in the mail on Thursday in their signature brown box, a hush falls over our home, and we look at each other confused, as if the power went off. And in a way it has, because this remarkable coffee has been the key to our morning ignition for so long that it's part of our family.
Our friends showed us how to make French Press Coffee, and shared the mission of Storyville, a for-giving company, with all profits going to end the international sex trades. It's our hope that more people will take advantage of Storyville's home delivery service of the best private reserve coffee we've ever had, and at the same time make the world a better place.
Just as my parents were gracious hosts, after the dishes were done, mom would join her guests around the table for hours with coffee cup in one hand, and a dessert fork in the other, chatting and catching up on life. I know it was so fulfilling for my parents to entertain, because they craved that connection just as we do today. The atmosphere just gets better and better, with lots of nibbling and sipping and laughter, and deepening our friendships with one another.
Friends, email me if you have any questions about coffee subscriptions. Otherwise, enjoy these Snickerdoodle cookies!
Snickerdoodle Cookies
Chill and make the balls up ahead of time, then roll in sugar and pop in the oven right before it's dessert time!
Who doesn't love coffee and cookies for dessert? Even without a big meal, just invite friends over for coffee and cookies! That is simple hospitality!
What's your favorite cookie to bake and enjoy with coffee?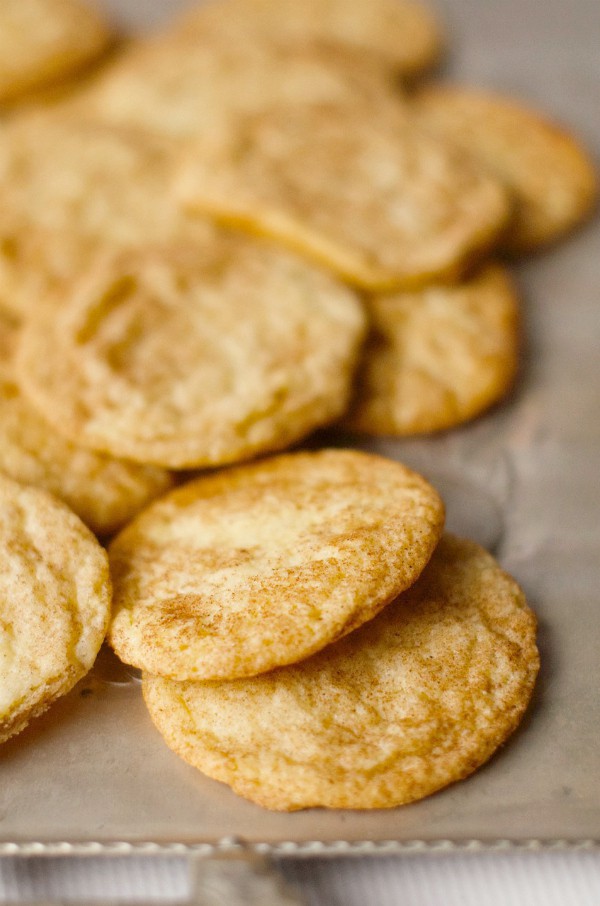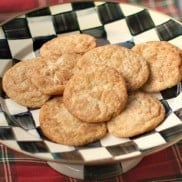 Print Recipe
Snickerdoodle Cookies
Make-ahead cookies that you can prepare and refrigerate ahead of time. From Food.com
Ingredients
1

cup

butter

1 1

⁄2 cups sugar

2

large eggs

2 3

⁄4 cups flour

2

teaspoons

cream of tartar

1

teaspoon

baking soda

1

⁄4 teaspoon salt

3

tablespoons

sugar

3

teaspoons

cinnamon
Instructions
Preheat oven to 350°F.

Mix butter, 1 1/2 cups sugar and eggs thoroughly in a large bowl.

Combine flour, cream of tartar, baking soda and salt in a separate bowl.

Blend dry ingredients into butter mixture.

Chill dough, and chill an ungreased cookie sheet for about 10-15 minutes in the fridge.

Meanwhile, mix 3 tablespoons sugar, and 3 teaspoons cinnamon, in a small bowl.

Scoop 1 inch globs of dough into the sugar/ cinnamon mixture.

Coat by gently rolling balls of dough in the sugar mixture.

Place on chilled, ungreased cookie sheet, and bake 10 minutes.

Remove from pan immediately.

Are you following me on Instagram, Twitter, Facebook and Pinterest? Thanks being here today, and if you'd like to subscribe to Reluctant Entertainer, to have each post delivered straight to your e-mail box, then please add your email, here. It's really easy!