Strawberry Green Salad
The yummiest salad dressing and this fresh Strawberry Green Salad is perfect for spring and summertime entertaining, or to share it with a sweet friend.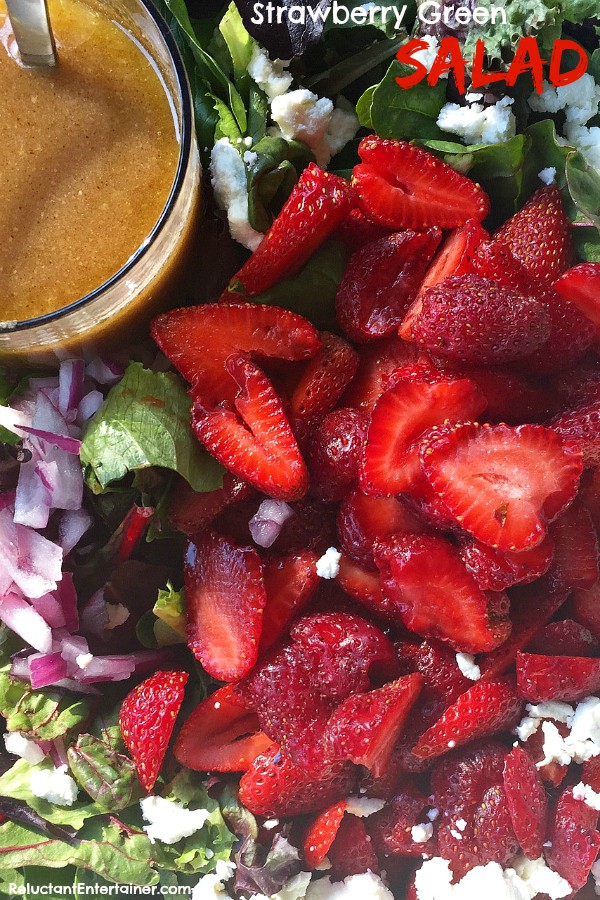 I often get nostalgic for the rituals and routines that once defined a small part of my daughter's and my relationship. Since Abby started playing violin at almost 4 years of age, I've lost count of the trips to Talent and Ashland, Oregon—weekly, sometimes more if she was working on a recital piece—over the years. The conversations, laughter, reprimanding (yes, she was sometimes naughty during her lessons), rewarding, praising, loving, bribing. I know, bribing is not cool, but we did bride our kids to do music at a young age. All I can say is now, years later, it paid off. Of course there's a magical or window period where you can bribe (when they are young), but then you stop with maturity.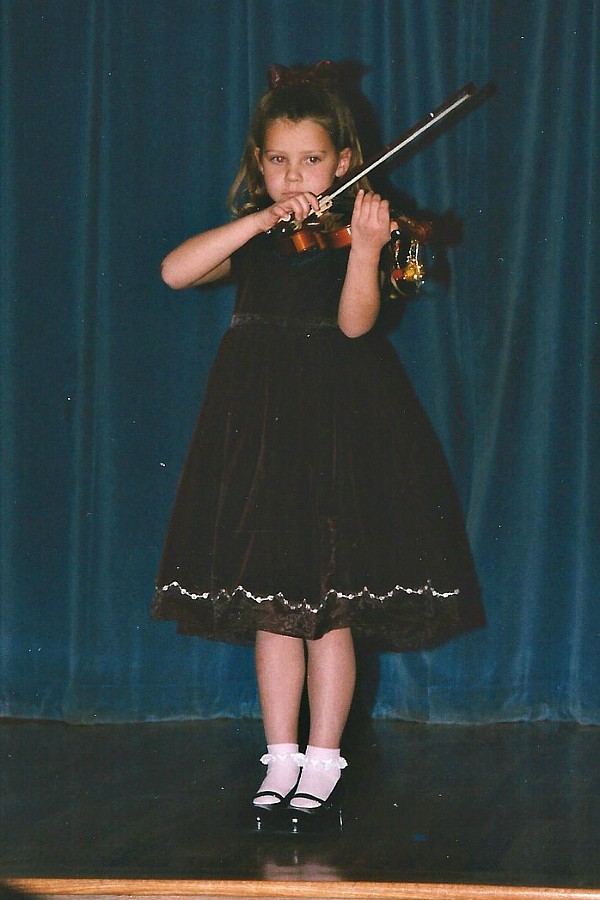 A love journey.
And then the music takes on a life of its own. It becomes their love journey … their story.
Part of the story for Abby is the gorgeous violin that she has been able to play, that once belonged to our friend. This violin has been a companion to Abby through many seasons of life, and it was always tethered to one of the most gracious, beautiful women we've ever known: Our friend, Dee.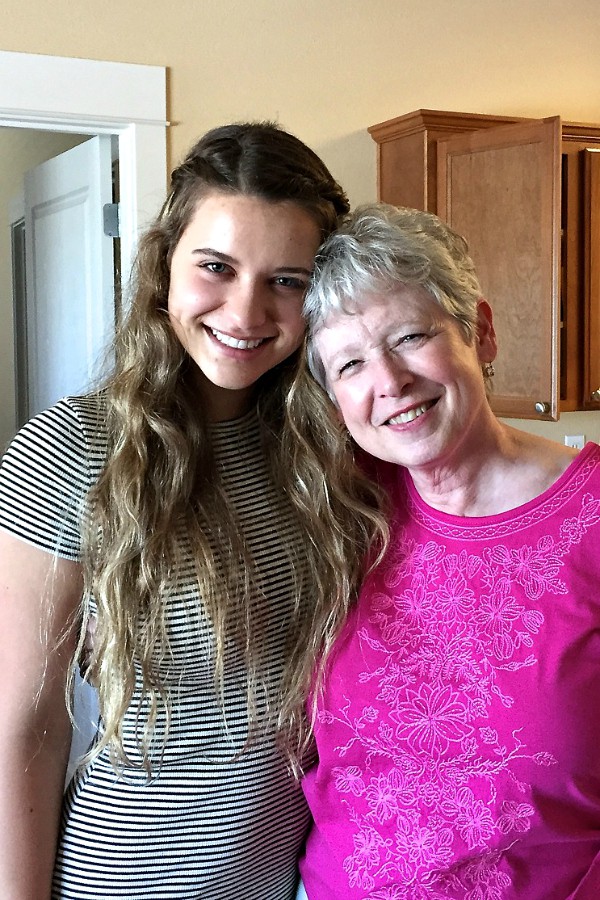 Wait, there's more to the story. For years, while I was working, Dee would pick Abby up from school and drive her to violin lessons for us. We always took Abby out of school right before lunch break, as the "day time" lessons worked best for us. We'd alternate between Dee and our friend Minor assisting us with rides. (It takes a village … for sure!)
The story changes.
Then, the story changed once again.
Abby learned to drive and was able to take herself to lessons!
Now, a new chapter begins. College, violin studying and playing in another town, a new life for Abby.
I know Abby's memories will be different than ours. The sound, the feel, the smell of the seasons, the "I remember whens."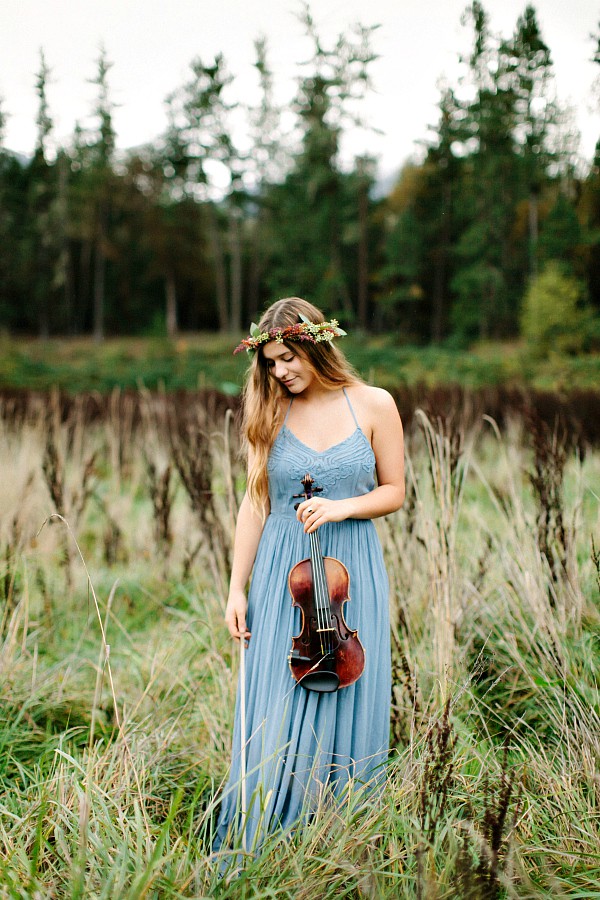 Change is the essence of life.
Change is the essence of life. I wish I could have bottled up the conversations, the memories—the good part of teaching your child something really great. I can only imagine the sweet conversations that she and Dee must have had.
The end to this story today is that music has defined Abby's life. It wasn't everything, but it was enough.
Enough to grab her violin, pack up her stuff, and leave us this fall and head to college.
Strawberry Green Salad.
If you have a special friend coming over for lunch anytime soon, this salad is fantastic. Our friend, Luci, made it for us at a dinner party a few weeks ago. I made a few adjustments, but the dressing is divine.
Don't you love it when you find a good salad dressing?
I even went to the other side of town to buy fresh-picked strawberries.
I personally like larger slices of strawberries (slice into thirds) but a quick way to slice strawberries and make them very thin, is to use an egg slicer!
Nostalgia runs deep.
There is nothing sweeter.
Well, nothing sweeter than a good strawberry, unless it's a good friend.
Nostalgia runs deep. And sometimes the best way to deal with it is to invite a friend over for lunch, so you can reminisce together!
Enjoy, my friends. Happy Wednesday, and I hope you are staying cool!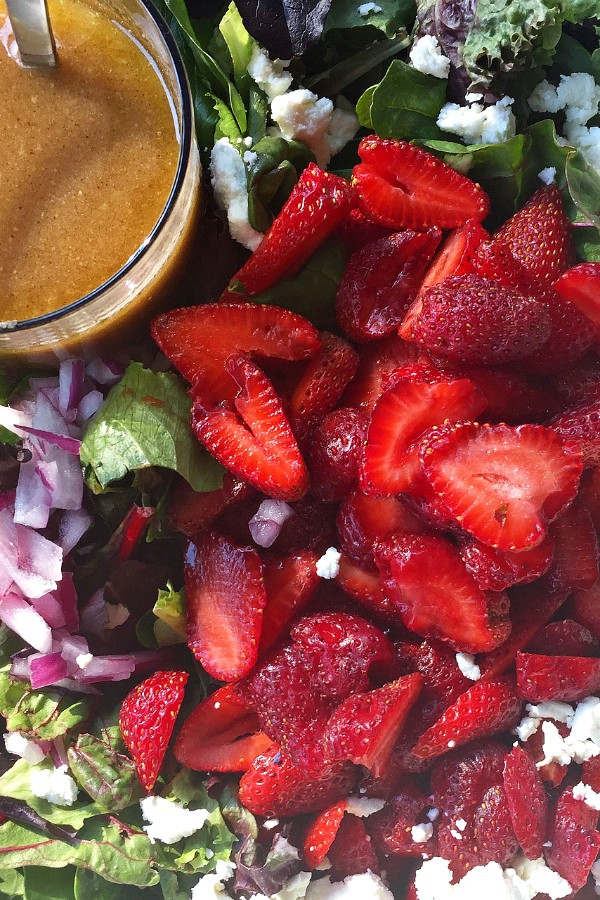 Get the Recipe: Strawberry Green Salad
A delightful salad recipe from my friend, Luci. Use either spinach or fresh greens. The dressing recipe will make several salads.
Ingredients
2 bunches fresh spinach-washed and dried or fresh greens
2 pints fresh strawberries, sliced
1/2 cup red onion, finely chopped
4 oz. goat cheese, crumbled
1/2 cup sugar
2 Tablespoons sesame seeds
1 Tablespoon poppy seeds, optional
1 1/2 teaspoons minced onion
1/4 teaspoon paprika
1/2 cup olive oil
1/4 cup red wine vinegar
Instructions
Place the spinach in a large bowl. Slice the strawberries and combine with red onion and goat cheese.

Place all of the above dressing ingredients in a blender and blend slowly, while adding the olive oil.

Drizzle over salad mixturen (don't use all of the dressing unless you have a very large salad), according to the size of your salad; toss and serve immediately.
Are you following me on Instagram, Twitter, Facebook and Pinterest? If you'd like to subscribe to Reluctant Entertainer, to have each post delivered straight to your e-mail box, then please add your email, here. It's really easy! Thanks for being here today!

Hello and welcome to my home and table!
I'm Sandy—lover of food, family, cooking, THE BIG BOARD, travel, and bringing people together. Through great recipes and connection around the table, we become better, stronger, and more courageous people. Feasting on Life is real, and every time we do it, we grow a little more. Read more...