Viking River Cruises Zurich Switzerland
Today I'm sharing our recent travel experience "Viking River Cruises Zurich Switzerland" the first part of a 12-day river cruise trip, ending in Paris! This post is sponsored by Viking Cruises.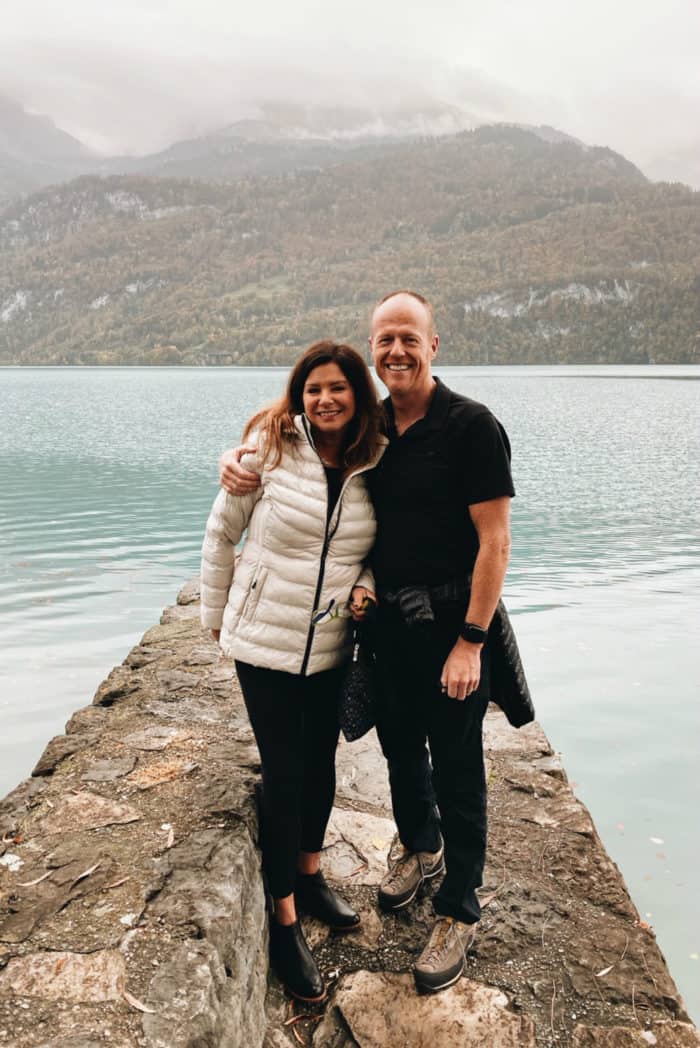 Friends, Zurich/Swiss Alps was our first stop on the Viking Cruise we took end of last year (Oct/Nov). Thanks for following along this "Viking River Cruises Zurich Switzerland" trip recap!
We can't recommend this 12-day trip enough, and you can learn more about the details, map, and boat in the post.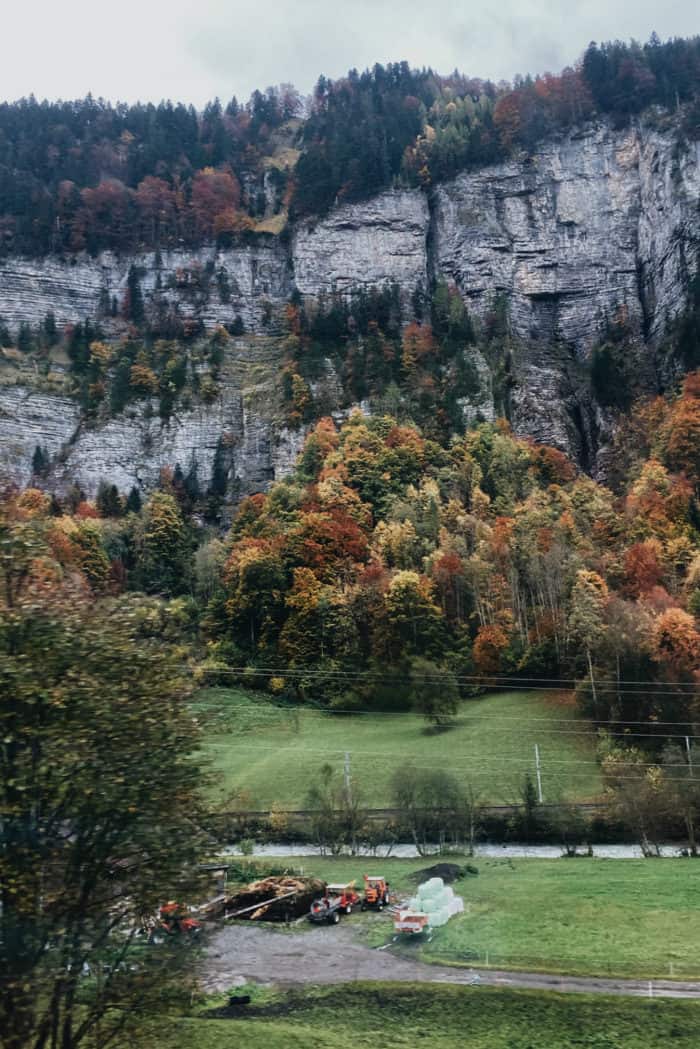 Viking River Cruises Zurich Switzerland
I wrote a few weeks ago: Viking River Cruise from Switzerland to Paris. Here's the schedule of the trip. You can also reverse this, and start in Paris, and end up in Switzerland.
12 day itinerary
Days 1 to 3: Zurich, Switzerland
Day 3: Basel, Switzerland
Day 4: Strasbourg, France
Day 5: Speyer, Germany
Day 6: Mainz, Germany
Day 7: Koblenz, Germany and cruising along the Rhine
Day 8: Cochem, Germany
Day 9: Bernkastel, Germany
Days 9/10: Trier, Germany and Luxembourg
Days 10 to 12: Paris, France
You don't board the river boat in Zurich. Instead, you visit Zurich for three days, and then you take a motor coach to Basel to board the river cruise.
For all excursions with Viking Cruises, we suggest you sign up early to get to do all that interests you! Many of the excursions are free, which is quite lovely.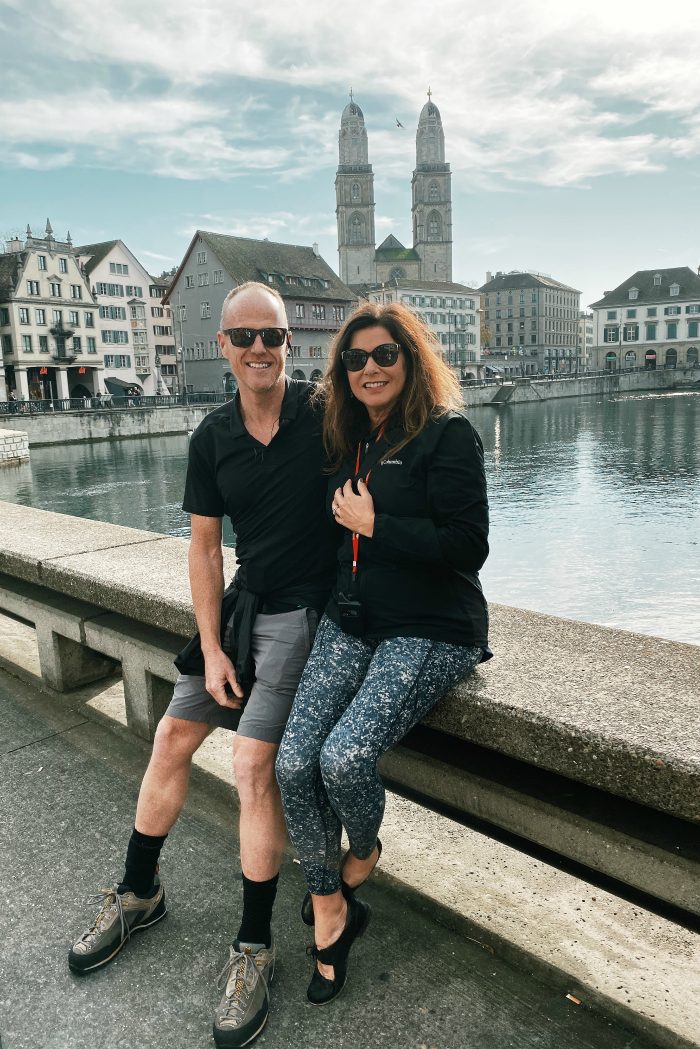 Zurich, Switzerland
Zurich lies at the north end of Lake Zurich in northern Switzerland. We loved visiting Old Town, on either side of the Limmat River, filled with so much pre-medieval history.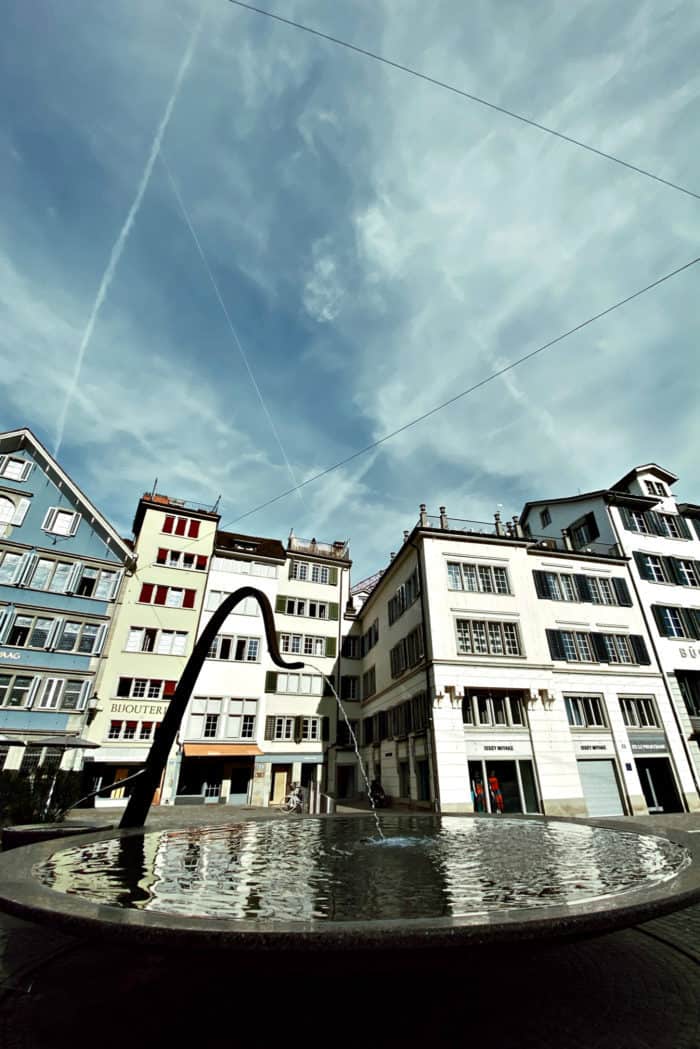 If you go early to Zurich, the optional Swiss Travel Pass makes traveling in Switzerland SO easy! The Pass includes unlimited travel on the Swiss Travel system (all trains, buses and boats). It's so affordable, and regional trains in Switzerland do not require reservations, so you just hop on the next train and take any open seat.

Because we were only there for 1 day in the city (and 1 day in the Alps), we opted to walk around, because in October, the weather was still lovely in Zurich.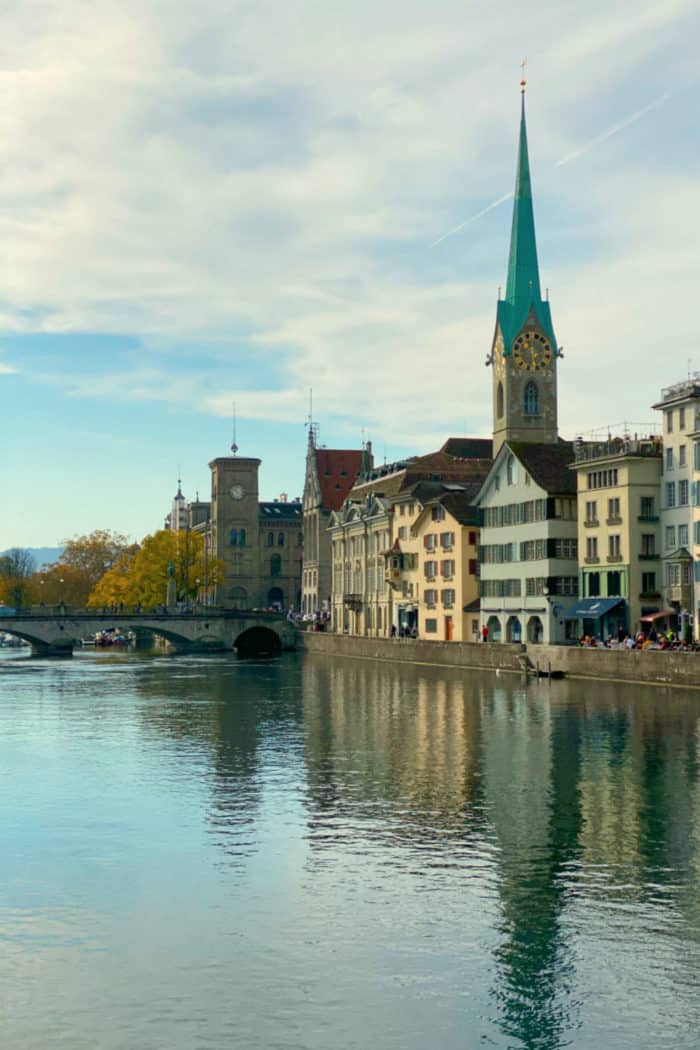 Renaissance Zurich Tower Hotel
Where to stay in Zurich? We spent three days in Zurich, staying at the Renaissance Zurich Tower Hotel. This was a part of the twelve day package with Viking Cruises. The Renaissance Zurich Tower Hotel is located in the heart of Downtown Zurich West.
The hotel offers you the perfect accommodation, with complimentary Internet, and spacious rooms and suites with panoramic views.
We had a fabulous breakfast with espresso every morning!

You can enjoy meals at the EQUINOX Grill Restaurant, or sit back and relax in our LUCID Bar & Lounge and savor a cocktail, drink or snack. Above, we traveled with our good friends, RecipeGirl and her husband!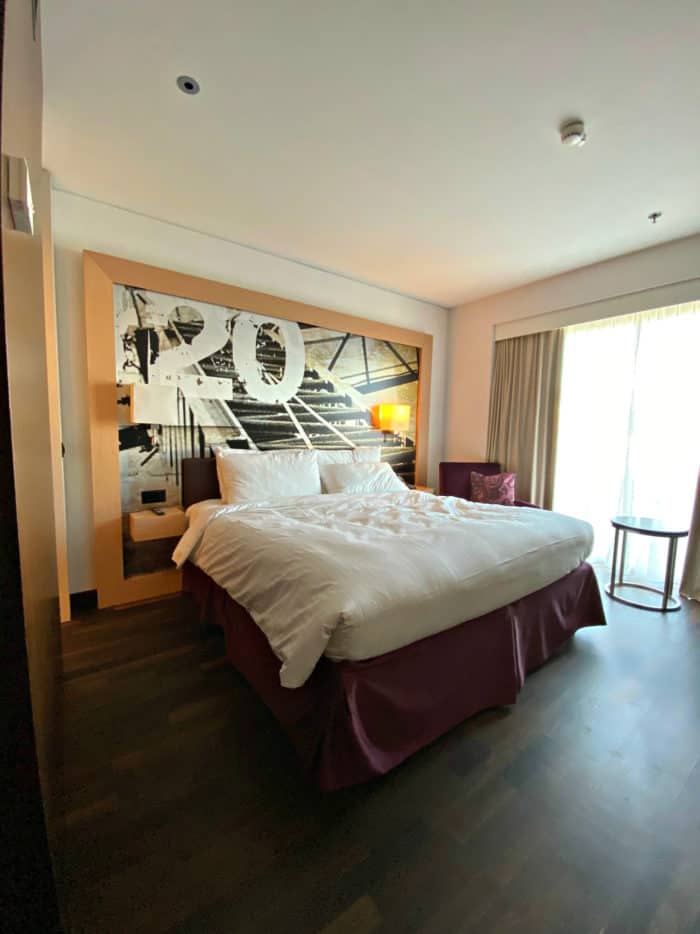 The Rooms
The rooms are very comfortable, with pillowtop mattresses, featherbeds, duvets and luxury linens!
There is Free Wireless Wifi, AC, a safe, and a mini fridge with complementary bottles of water! And free access to the 24 hour fitness club!
Oh yes, and international plugs!

Three Days in Zurich with Viking Cruises
Day 1 in Zurich: After checking in to our hotel, we walked to dinner, and then crashed in our comfy room.
Day 2 in Zurich: The next day, we took a Zurich Walking Tour and Lake Cruise on Lake Zurich. Read below the highlights of Zurich! This day was a blast!
Day 3 in Zurich: On day 3 we chose an optional all-day excursion, venturing in a motor coach up the mountain to see the Swiss Alps.

River Cruise Lake Zurich
We took a river cruise on Lake Zurich. The cruise was included, but make sure and sign up early so you have time to enjoy the city on Day 2. It was a beautiful ride around the lake, a great way to see and learn the history of the city.
Burcher Oktoberfest
We ended up at the Burcher Oktoberfest, where another family took us in. We spent hours there learning their traditions, and all things beer and good food. Oktoberfest happens every weekend in October in all of Germany and Switzerland!
Huge platters of turkey legs and schniztel were being delivered to tables.
Oh, and dancing. From old to young, families were gathered for this annual tradition and celebration where the band was playing. We joined the band in the back, singing anad dancing.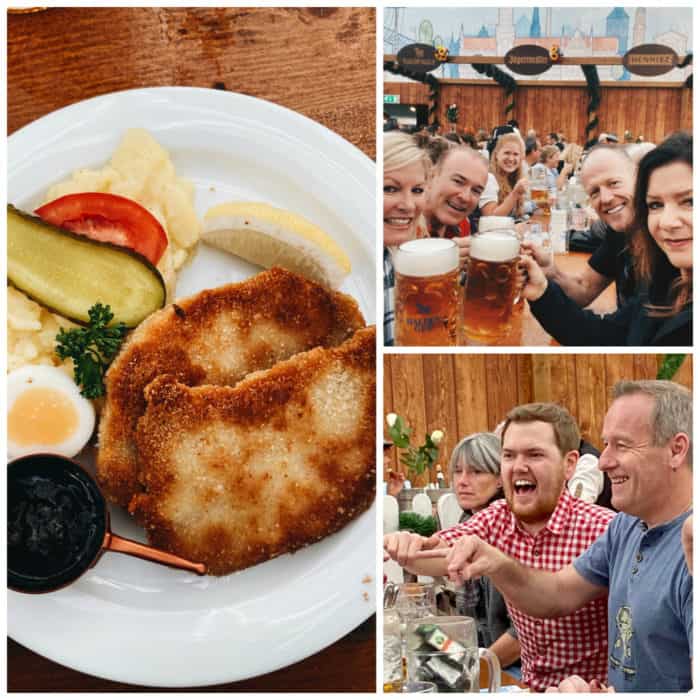 A lot of beer is devoured, along with great food, and a few shots here and there of Jägermeister!
So much fun. This was definitely a highlight of Switzerland, and if you go on a Viking Cruise in October, this is a must!
Where to Eat in Zurich
Clouds Restaurant, Bistro & Bar at Prime Tower Zurich: Dinner at the tallest building … at Clouds Restaurant, Bistro & Bar at Prime Tower Zurich. On the top floor of the Prime Tower, you can overlook the whole city while having dinner or sipping a cocktail.
We had so much fun getting lost and exploring the streets of Old Town Zurich.
Swiss Chuchi Restaurant: Want to try Adler Cheese Fondue? We researched "who has the best fondue" in Switzerland. We were directed to Swiss Chuchi Restaurant in old town!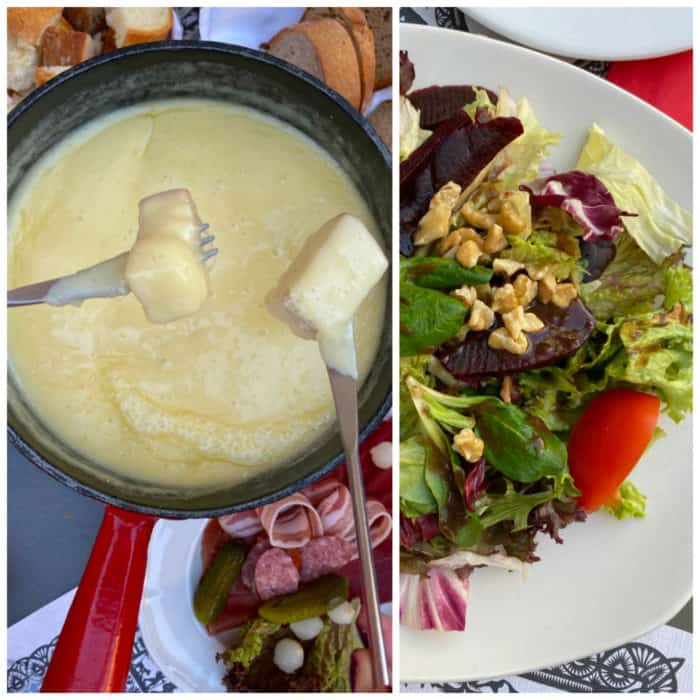 You really need to know your cheese, because it's powerful, y'all. But so good. And have you tried dipping dill pickles in fondue?
Cafe Conditorei: For all chocolate lovers and hot chocolate!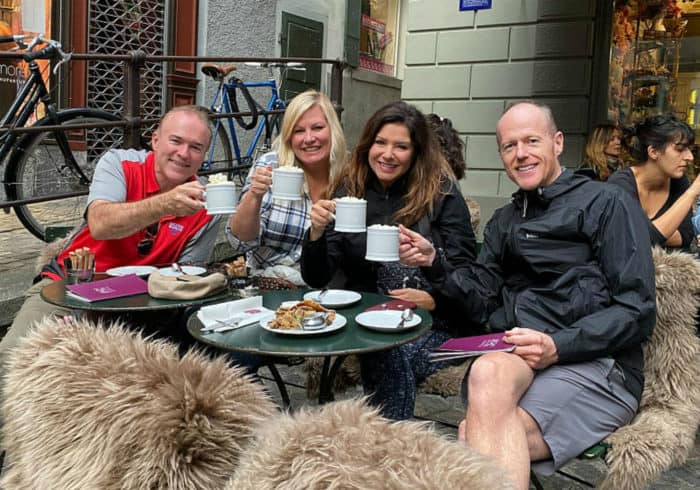 Switzerland is world-renowned for its chocolate! So after our amazing fondue lunch, we ended up at a Chocolate Bar called Cafe Conditorei. We sat outside on cozy, furry blankets and nibbled on chocolate and drank hot chocolate. That is a lot of chocolate :)
We walked back to our hotel that night. It took about thirty minutes, but after schnitzel and beer, and then fondue and chocolate, you could say we needed about a three hour walk! LOL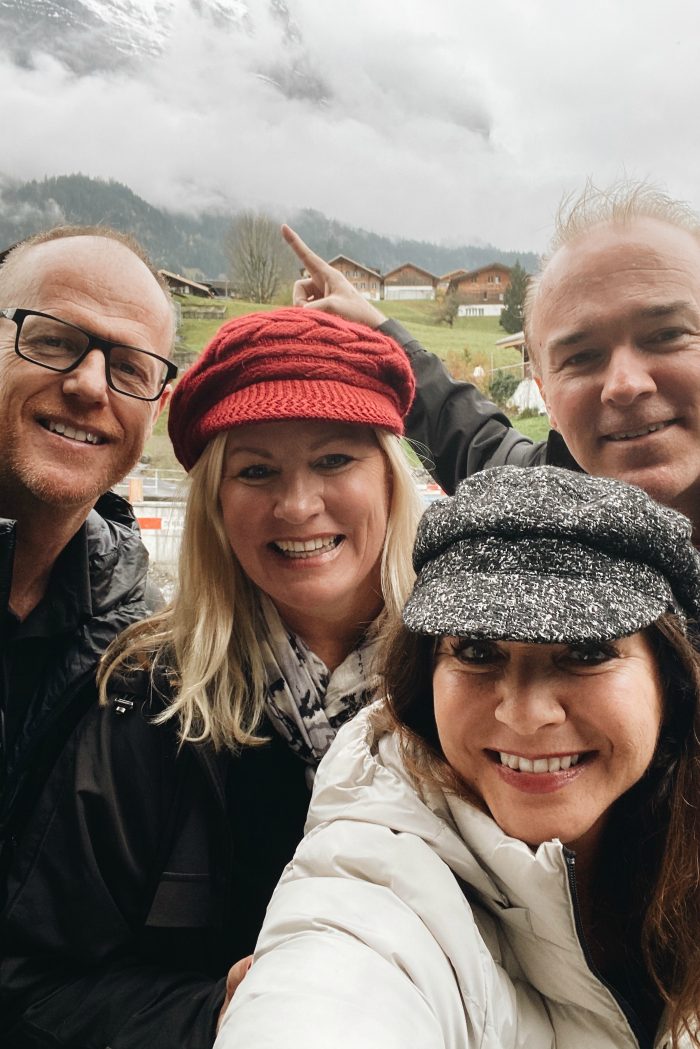 Grindelwald, Switzerland
We just happened to be in the Swiss Alps the next day on a Viking excursion to Kleine Scheidegg, a breathtaking mountain pass with (usually) stunning mountain views.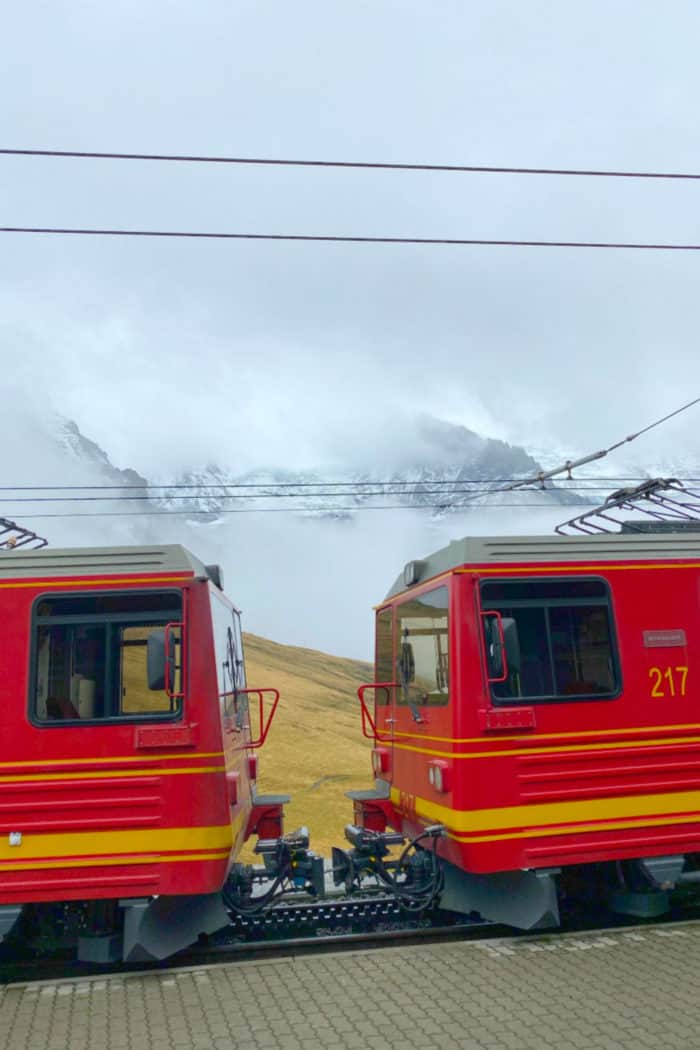 We took the train to Grindelwald. The Alps were showing off their beauty, in between the clouds.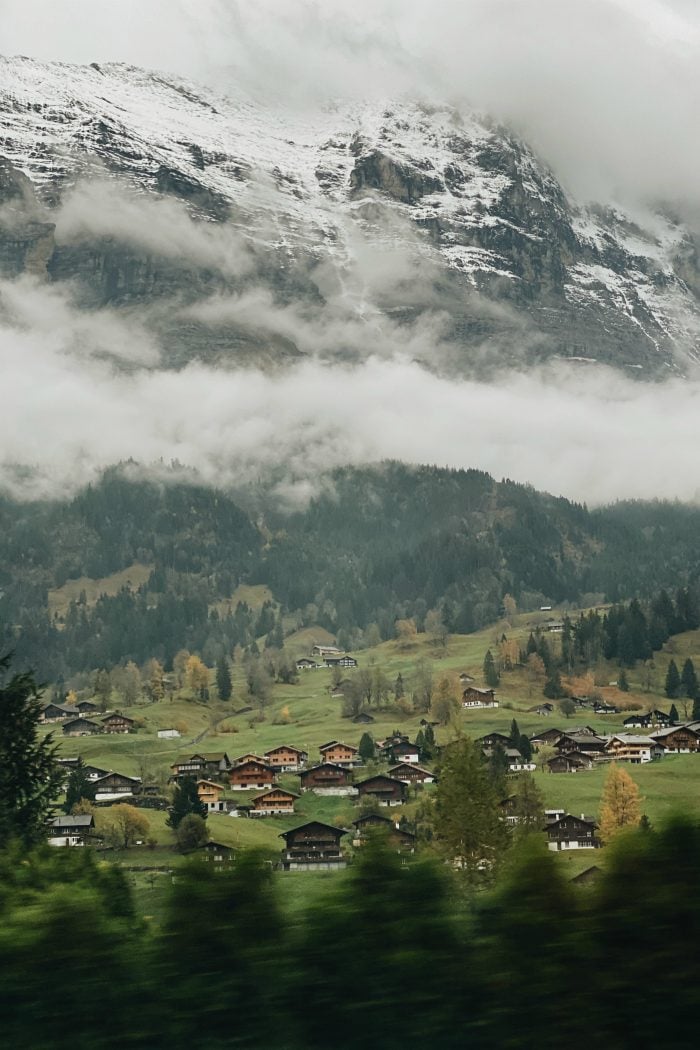 The views were beautiful (even on a misty day).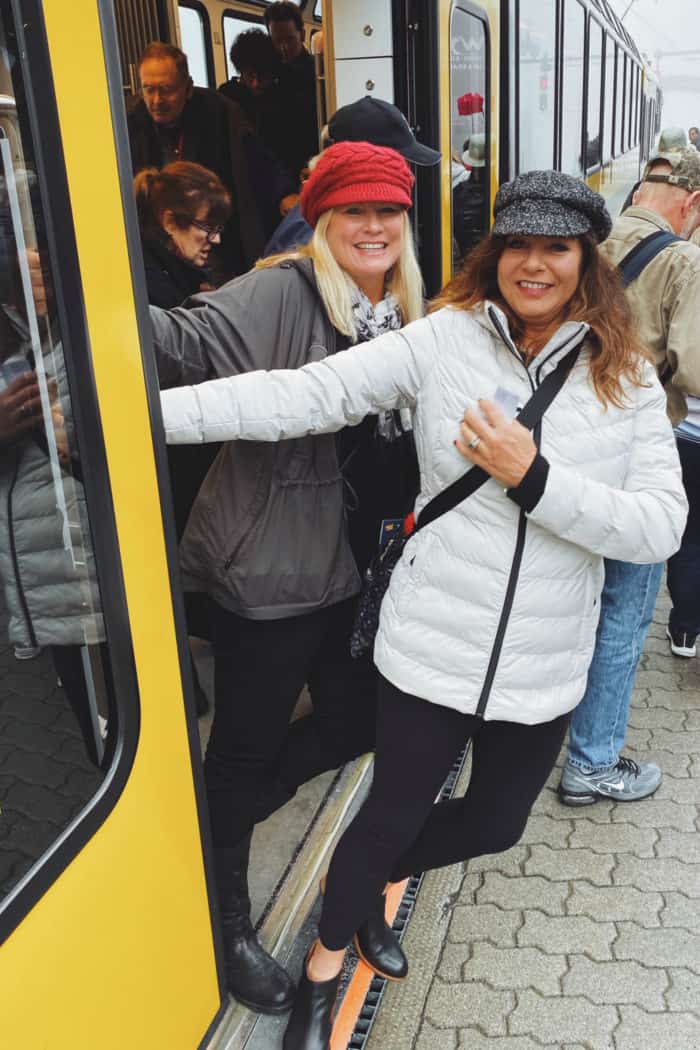 We enjoyed a meal at the top, at the Grindelwald Railway Station. [Above with my friend Lori from RecipeGirl.]
Of course, schnitzel and beer!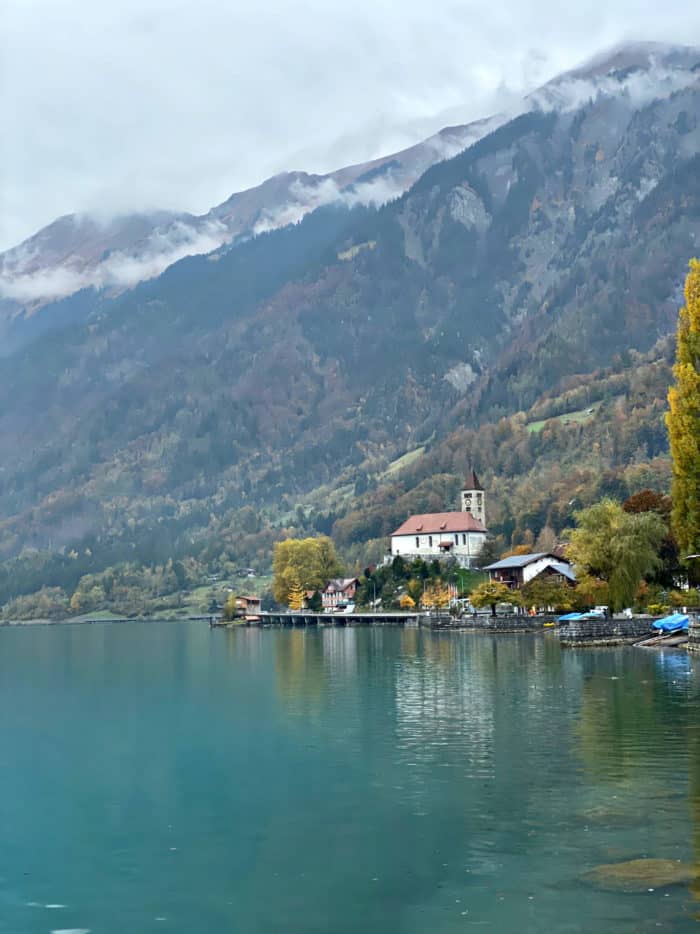 Lake Brienz
Next, our tour bus took us to Lake Brienz and the cute little Swiss village, where we walked around and sat out by the lake.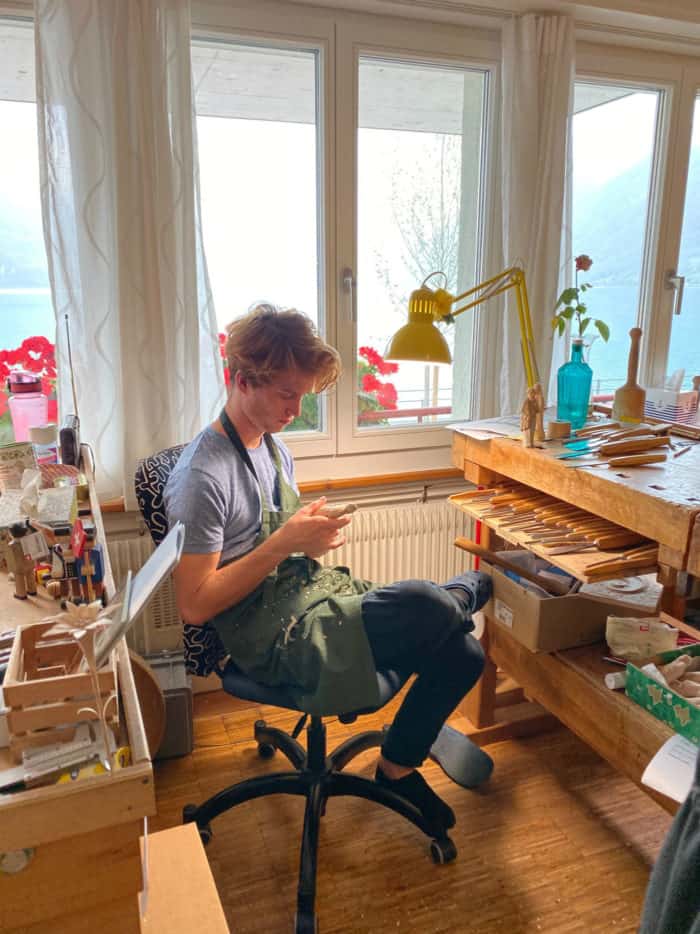 Wood carving is a specialty in this town, as we watched the workers at Hugglers Woodcarvings.
Switzerland did not disappoint when it comes to culture and food. We were a little bummed when we'd have a gloomy day, and couldn't see the Alps in all of their glory, but we learned so much about the Swiss traditions.
This is what I love about Viking Cruise and the excursions they offer. They have the best tour guides, and the finest accommodations, you learn so much, and you can't wait to go back!
Next, we took the motor coach to Basel, Switzerland, where we boarded the Viking Hild for eight nights on the Rhine and Moselle Rivers! If you didn't catch my post, Viking River Cruise from Switzerland to Paris, you can read all about the boat! Fabulous!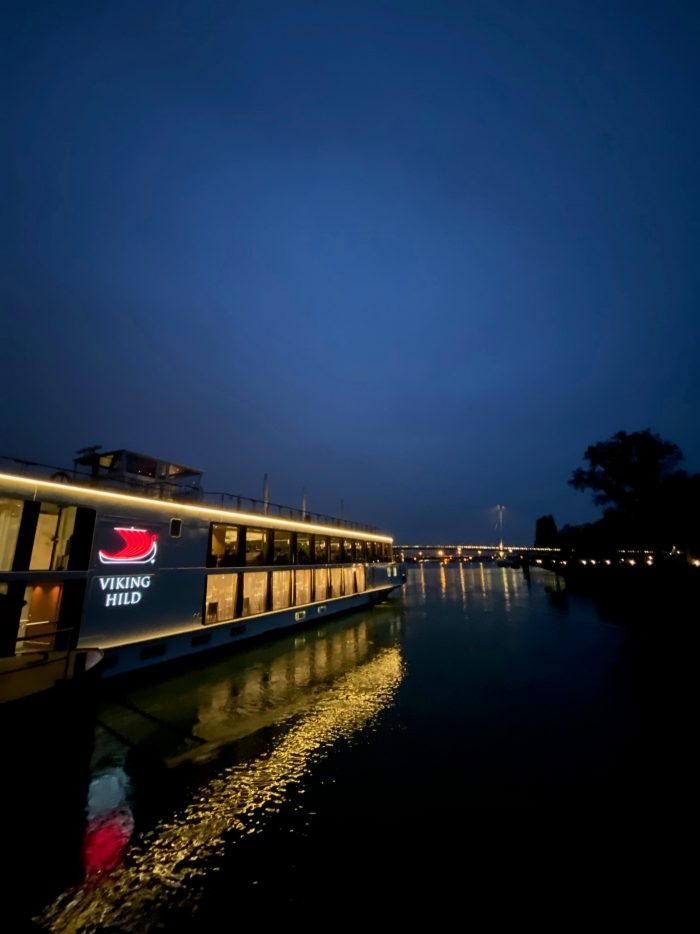 Next up … quaint towns in Germany!
For more about this Viking River Cruise itinerary, visit VikingRiverCruises.com. Viking sponsored this trip, and as always, all opinions are my own. We look forward to our next Viking cruise! Thanks for following along!
Hello and welcome to my home and table!
I'm Sandy—lover of food, family, cooking, THE BIG BOARD, travel, and bringing people together. Through great recipes and connection around the table, we become better, stronger, and more courageous people. Feasting on Life is real, and every time we do it, we grow a little more. Read more...