Day 26. Warmth. Raspberry Butter Cake.
This Raspberry Butter Cake is an upside-down cake with lots of butter, and it can be made with any fresh berries.
Warmth.
Enthusiastic, affectionate, kind.
A warm feeling, thought, person, or place.
Autumn among us; warm, warm days.
Embracing the one you love.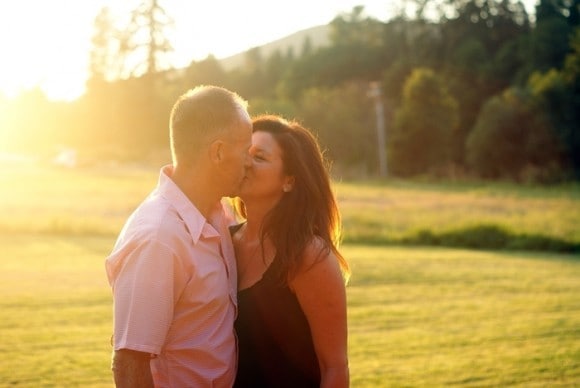 Warm embrace, the ones you don't want to let go.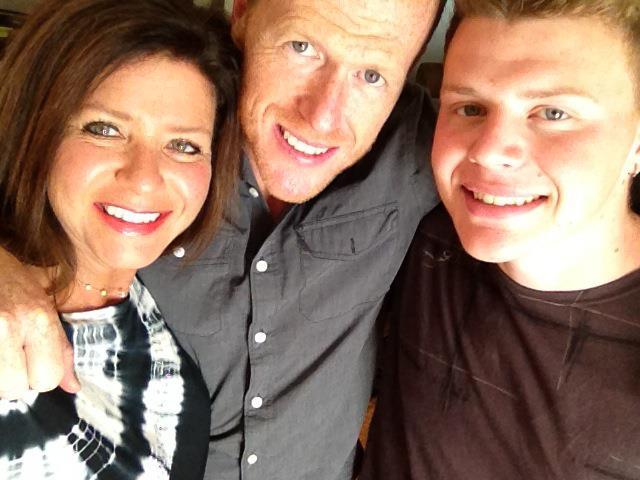 Warmness toward pets.
Music warms the soul.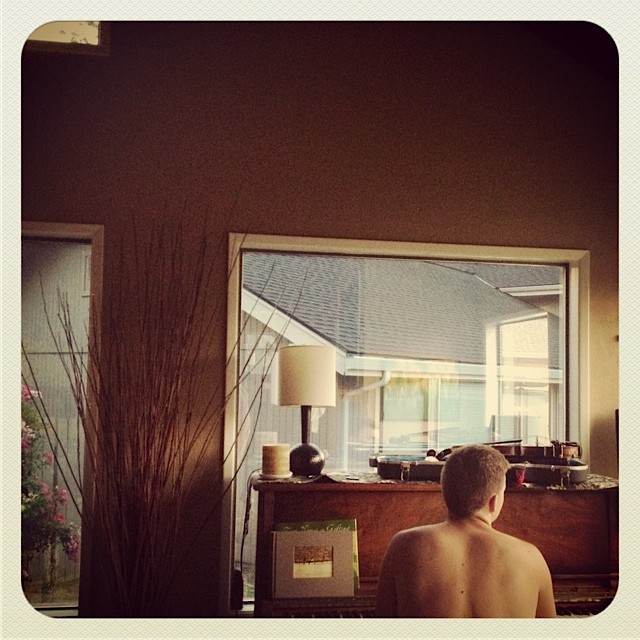 Warm heart while daughter twists and pulls my hair.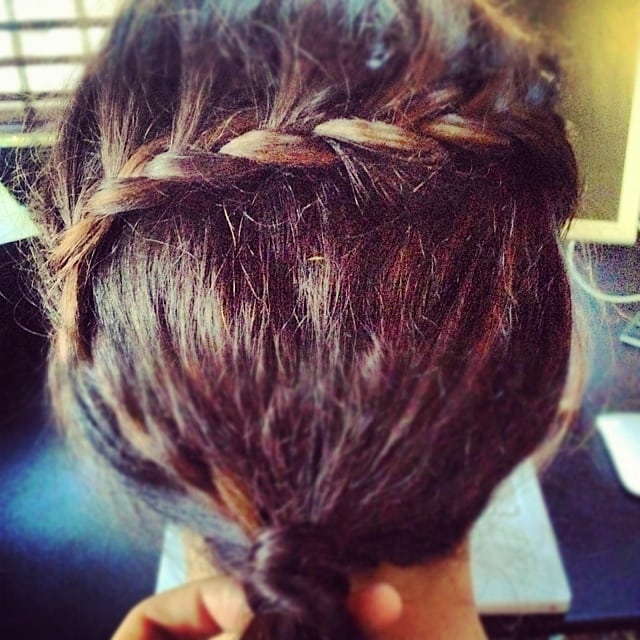 Warm Autumn soon moves away from us.
In to hot chocolate, boots, a sweater, a fire, and a bowl of chili.
And then, top it off.
Warm cake.
Hot from the oven.
An upside-down cake with lots of butter.
Makes you feel good inside.
A reminder of Autumn.
Warmth.
What is it about Autumn that warms you up?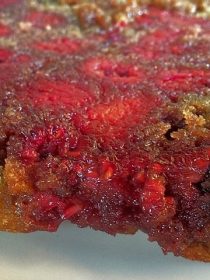 Get the Recipe: Raspberry Butter Cake
An upside down cake with berries.
Ingredients
1 1/2 cups fresh raspberries
3/4 cup brown sugar
6 Tbsp. unsalted butter + 1/2 cup unsalted butter, at room temperature
1/2 cup granulated sugar
2 eggs
1 cup all-purpose flour
1 tsp. baking powder
1/2 tsp. baking soda
1/2 tsp. salt
1/4 cup heavy cream
1 tsp. vanilla
Instructions
Preheat oven to 350 degrees. Lightly butter a 10″ round baking pan (a 9×12 pan works, too).

Sprinkle the brown sugar in the bottom of the pan. Pour 6 Tbsp. of the melted butter evenly over the brown sugar, then lay the berries evenly on top.

Using an electric mixer on medium-high speed, beat together the 1/2 cup of butter and the granulated sugar until creamy. Add the eggs, one at a time, beating well.

Fold in the flour, baking powder, baking soda and salt into the butter mixture. Stir in the cream and vanilla until smooth.

Spoon the batter evenly over the raspberries.

Bake until the top is golden and a toothpick inserted into the center of the cake comes out clean, about 35 minutes. Remove from the oven; transfer the cake to a wire rack and cool for 10 minutes.

Run a knife blade around the edge of each cake to loosen it from the ramekin. Invert the cake onto a serving plate. Lightly tap the bottom of the pan to loosen the cake, then lift the pan.

Serve the cake warm and top with whipped cream if desired.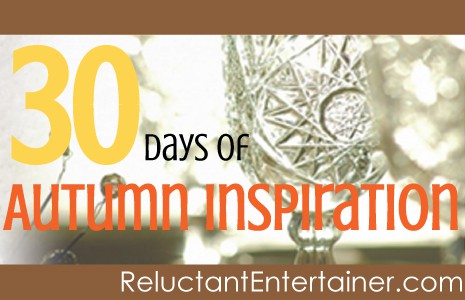 Catch up on my first 25 Days, HERE. :)
I'm over at Simple Mom's today … would you join me there? Dinner Happens … We all have to eat. And every day should be a celebration of life.
Hello and welcome to my home and table!
I'm Sandy—lover of food, family, cooking, THE BIG BOARD, travel, and bringing people together. Through great recipes and connection around the table, we become better, stronger, and more courageous people. Feasting on Life is real, and every time we do it, we grow a little more. Read more...