RE Friday Round-Up: Caesar Salad is a Comfort Food
A big plate of Caesar salad is an excellent summer meal that's delicious and comforting. It automatically puts you in a place of "comfort" and I'm not really sure why? Maybe it's the heavier salad dressing and croutons and cheese, or have you ever thought about how food tastes better when you're eating with people you enjoy being with?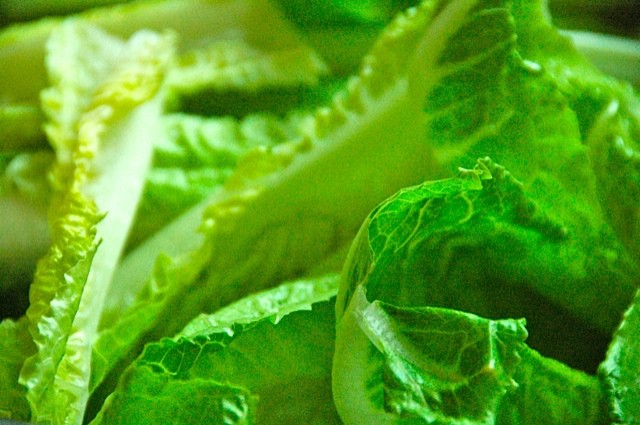 Since we all have a salad decision to make when we go out to dinner, house or Caesar, I'd love to take a poll and see which is more popular nation-wide.
I think of it as the choice between "fresh" or "comfort." My husband almost always chooses Caesar, and I pick the house salad.
Either way, I'm happy to feature some yummy deliciousness here at RE today! Decide for yourself which Caesar looks good to you!
So in asking my readers today, do you normally choose a Caesar or House salad when you eat out?

Food for my Family: Grilled Romaine with Blue Cheese Vinaigrette and Bacon Crumbles
Boy Meets Food: Panko Crusted Tuna Steak Caesar Salad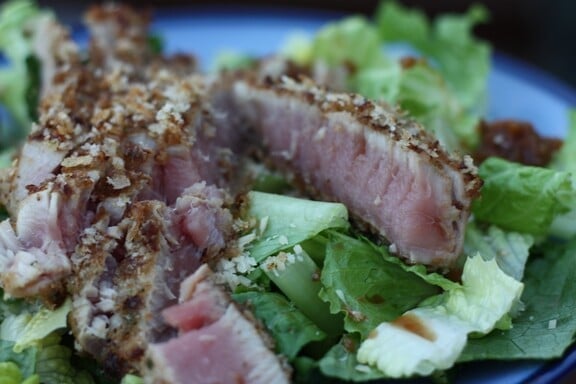 Eat 2 Gather (Formally Luvs Strawberry Cake): Caesar Chicken Noodle Salad
My friend Myrna's HAIL CAESAR SALAD that I served at this dinner party.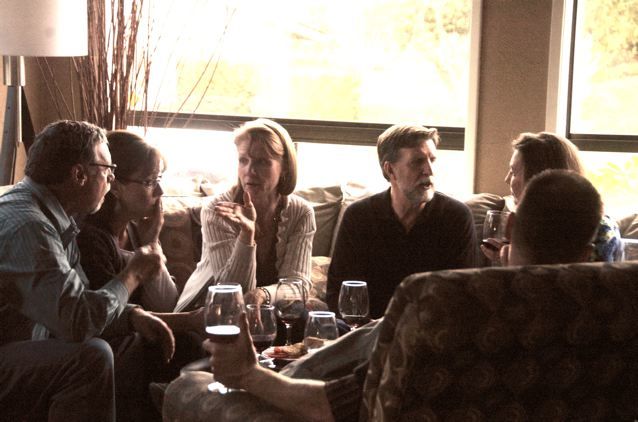 Tasty Kitchen: Caesar Salad Lettuce Wraps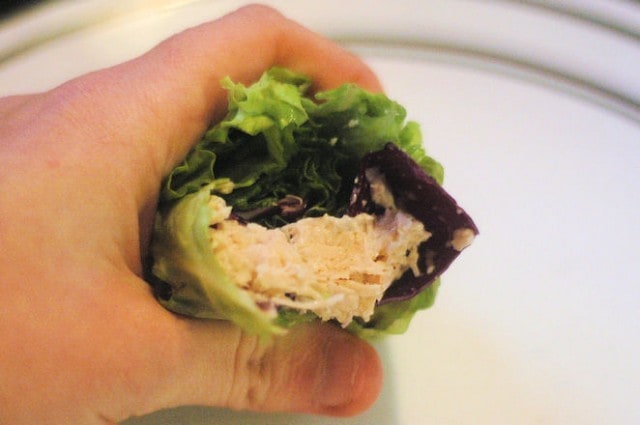 Pink Parsley: Caesar Salad Tartlets with Roasted Garlic Crusts
Simple Comfort Food: Classic Caesar with Egg Yolks and Anchovies
Simple Bites: Grilled Caesar Salad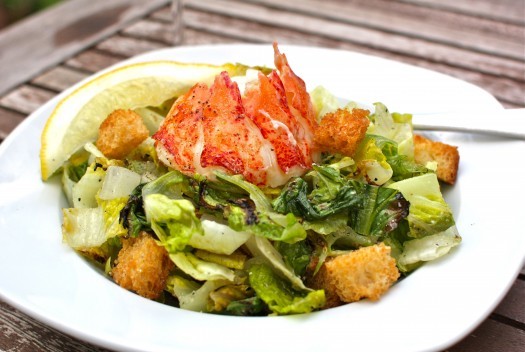 Dinner with Julie: Shrimp Caesar Salad
Farm Flavor: Salmon Caesar Wraps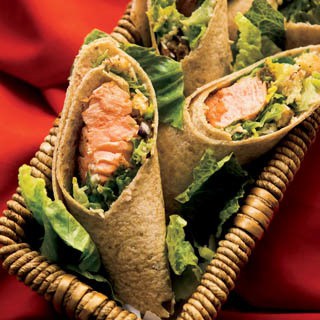 Great Bar Food at Home: Santa Fe-Caesar Crema
Tammy's Recipes: Caesar Fish Salad
Hun … What's For Dinner: Caesar Salad Bread