What Not to Leave in a Hotel Room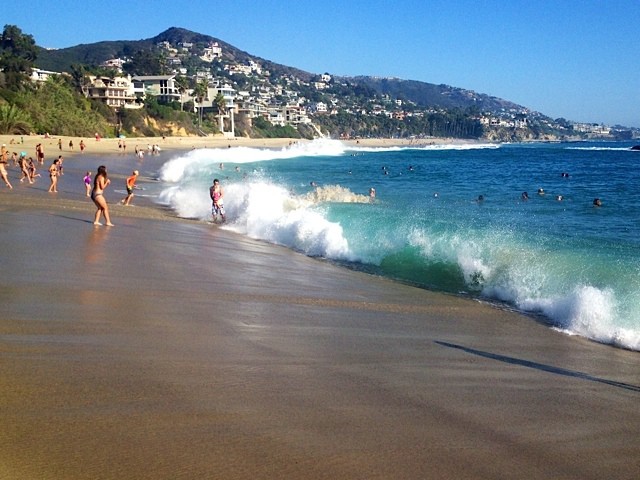 Hello, friends. For those who've wondered where I've been, well … it's a story.
You may wonder if you can survive without your laptop, phone, social media, etc., especially if you're a blogger! Well, yes you can.
At least without your lap top, for a short period of time.
But first, aren't you dying to know who won the awesome giveaway here on RE from last Friday?
I promised that I'd announce the winner yesterday, but things changed a bit when I left my computer … in our hotel room in California.
Yup! I was down in So. California with my husband Paul, who was teaching on The Protectors to the high schoolers at Saddleback Church (on bullying).
We were staying over in Dana Point, on the beach. Long story short, don't ever keep your lap top in a black bag. My computer is white. Easy! But this time I brought it in a soft, protective black bag.
We got up bright and early Monday morning (after enjoying a few beautiful days at the most gorgeous beach – Laguna Beach!) to head back to Oregon. As usual, we perused the room several times to make sure we didn't leave anything.
When I got to the airport, I noticed my purse was lighter than normal.
Oops! No laptop bag inside.
I quickly called the hotel and they were gracious enough to run up to our room while I was on hold, and find my laptop. I knew exactly where it was. Black bag on a black bedspread in a semi-darkened room.
They called and arranged shipping right away to my home in Oregon.
UPS was amazing. I got my computer overnight.
I didn't realize this, but in a way my computer is like a part of my body. I'm not sure if that is good or bad!
Anyway, I'm back, not only sharing pictures of beautiful Southern California and the awesome time we had with our daughter, but also really happy that this box arrived to our front door.
So … here's the winner from Friday's giveaway!
Jen from Savory Simple! Congrats to Jen! I wore my apron last night as I was whipping up a yummy new dessert I'll be sharing here next week. Easy for Halloween or a Harvest party. :)
What's the worse thing you've left in a hotel room?
PS. Also, if you have time would you share a few post ideas of what you'd like to learn more about on RE in the month of October and November?
Hello and welcome to my home and table!
I'm Sandy—lover of food, family, cooking, THE BIG BOARD, travel, and bringing people together. Through great recipes and connection around the table, we become better, stronger, and more courageous people. Feasting on Life is real, and every time we do it, we grow a little more. Read more...