What to do with Zucchini: Make Delicious Noodles!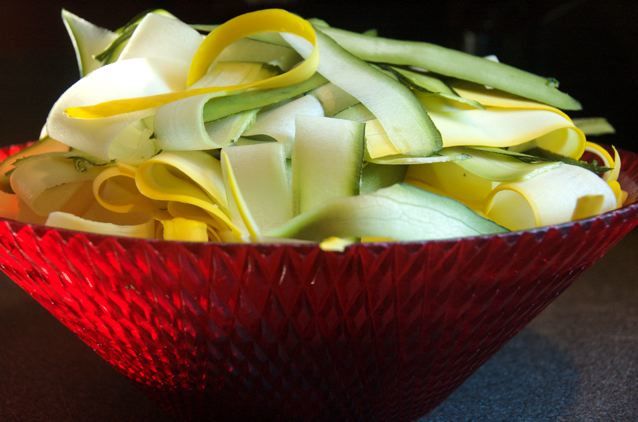 One of my favorite recipes in my new book, The Reluctant Entertainer, is Zucchini Noodles. Inspired by a lot of zucchinis in our yard every year (doesn't everyone who gardens have a ton of zucchinis?) and simply a great way to teach kids how to eat zucchini, we make this recipe in the Coughlin home year round.
Beautiful zucchini from the garden, you peel the zucchini until you get to the center. (Then compost the center part or put into a soup! Or feed to your chickens!)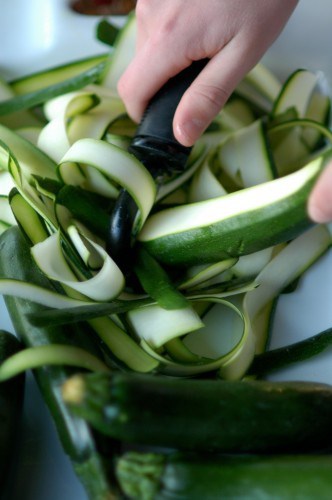 So easy for the kids to take part in.
Make your garlicky white sauce. Add the parmesan cheese and season to taste.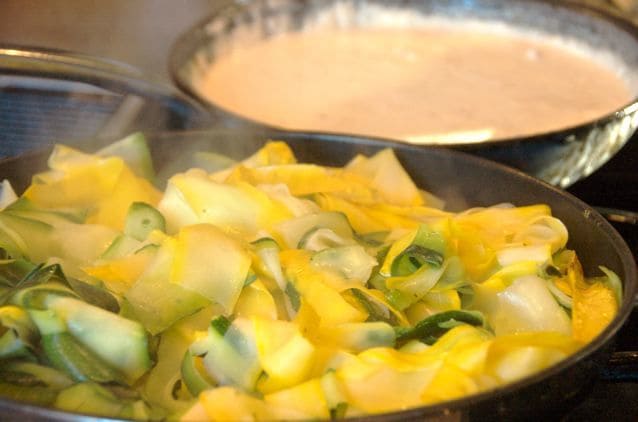 In olive oil, barely cook the zucchini to tender in a hot pan. Do NOT overcook.
Mix the two together and ENJOY!
We like to add chicken and whole wheat pasta.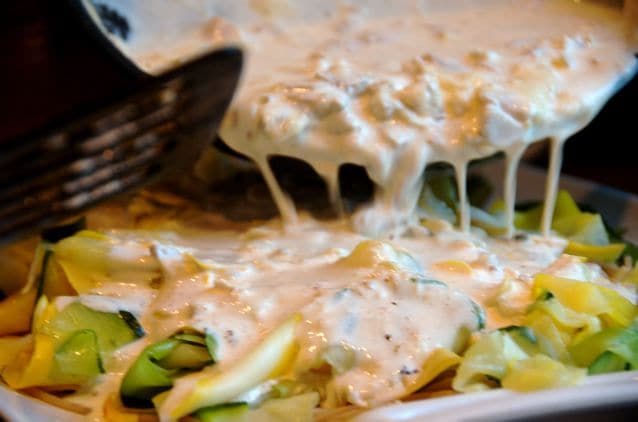 Makes a nice presentation and is tasty beyond belief. Especially with garden tomatoes and fresh basil. Mm-m-m ….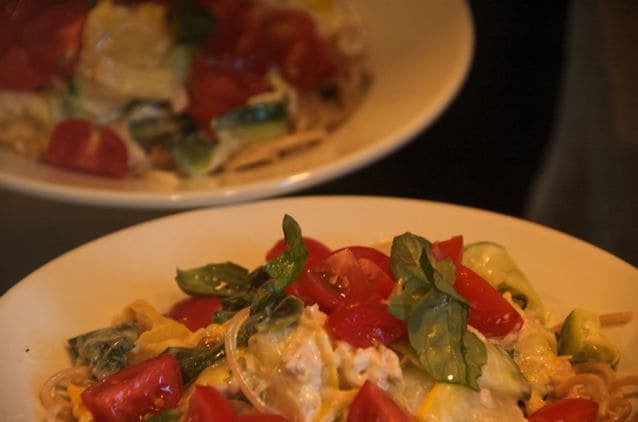 Zucchini Noodles with Parmesan Sauce
12 small zucchini
2 T. olive oil
salt and pepper

Sauce
10 garlic cloves, pressed
2 T. olive oil
2 cups whipping cream
1 cup fresh, grated Parmesan cheese
salt and pepper

With potato peeler create long, wide zucchini ribbons by starting at the top of each zucchini and peeling down the length of it.

Heat a large skillet and add the olive oil and ribbons. Saute for approx. 2-3 minutes; do not overcook. Salt and pepper to taste.

In a saucepan, saute the pressed garlic in olive oil. Add the whipping cream, turn the heat to high, and sir until it begins to boil. Turn the heat down and simmer for 10 minutes; Add the Parmesan cheese, salt and pepper. Pour over the noodles and serve.
What do you do with extra zucchini from your garden? Or do you have a favorite summertime zucchini recipe?
(This recipe is on page 55 in my new book, The Reluctant Entertainer! You can buy a copy from Amazon, here, or get a signed copy, here.)