Avocado Cheeseburger Meatballs Appetizer
This post is sponsored by Cooked Perfect. All thoughts and opinions are my own. Moms can serve Cooked Perfect Meatballs at their next Game Day party or weeknight dinner, with these Avocado Cheeseburger Meatballs Appetizer!
Friends, don't you love a hearty, comfort appetizer to serve for a Big Game party? You'll love these Avocado Cheeseburger Meatballs Appetizers, a hit at every party!
Recently, a friend asked me for an easy "hearty" appetizer to bring to a party. You know, the kind that fills your tummy, is full of great flavors (who doesn't love flame-broiled?), and is a great protein option when you don't want to fill up on sweets, popcorn, and chips and dips!
My answer? Meatballs! Everyone loves meatballs.
Meatballs are fun to "fancy up," like this Avocado Cheeseburger Meatballs Appetizer, but they're also delicious served in their simplicity, especially in all the varieties that Cooked Perfect has to offer. So many flavors, so many options whether you want to serve chicken, turkey, or beef!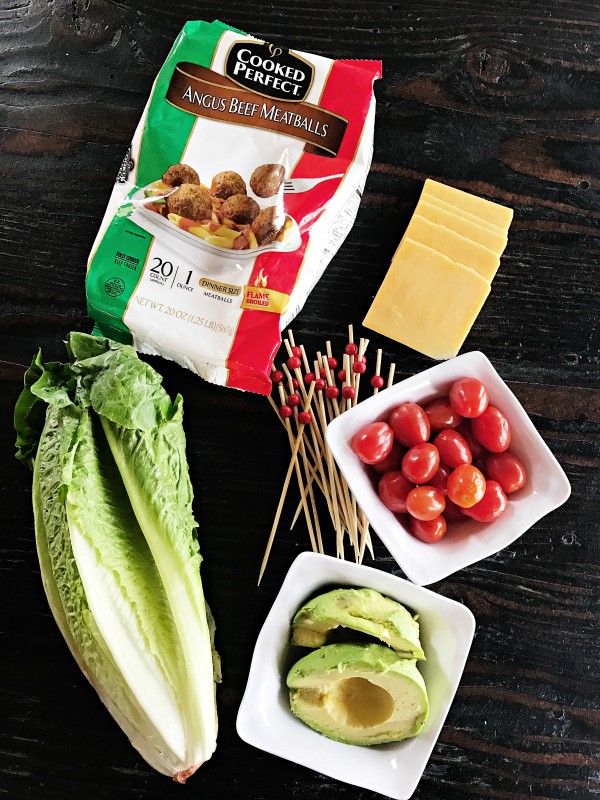 Cooked Perfect Meatballs come in such a variety of flavors: Italian Style, Homestyle, Angus Beef, Turkey, Swedish, Chicken, and they are available in your grocer's freezer aisle.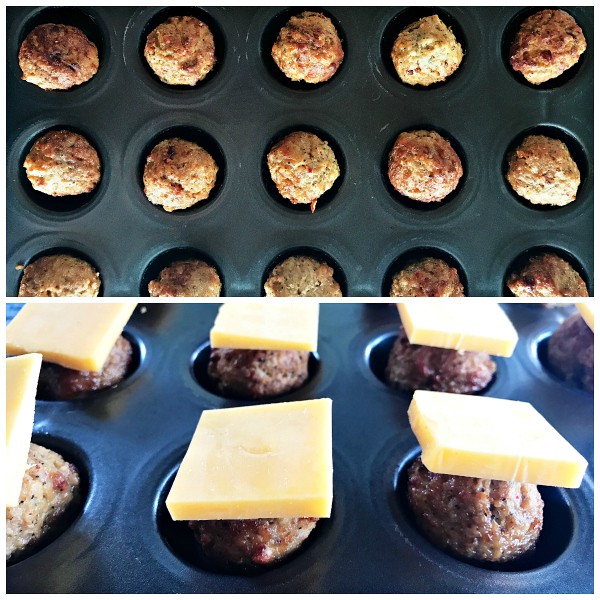 Avocado Cheeseburger Meatballs Appetizer
Start with defrosting the Cooked Perfect Angus Beef meatballs; broiling cheese on top! (I used a muffin pan – easy!)
Skewer with lettuce, tomatoes, and avocados.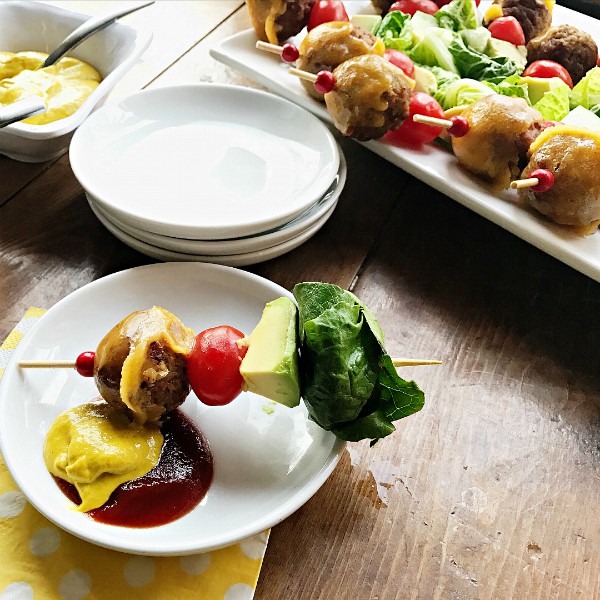 Serve with mustard and ketchup.
A cheeseburger on a stick – a BIG party hit!
Whether for a snack, or a meal, I love to be prepared for guests, and especially this time of year, Game Day guests!
I keep bags in the freezer so I'm always prepared. It provides me with quick access to making something delicious. And, did you know they offer a Gluten-Free Italian Style, too? This is a great option when you aren't prepared for a special diet, so you can accommodate your guests! I love this!
Cooked Perfect Meatballs are crafted using select meats, real cheeses, and savory herbs; then they're flame broiled to sear in the flavor.
Friends, will you be hosting a Big Game party this year?
I also want to share an exciting opportunity for those interested in a sweepstakes, offered by my friends at Cooked Perfect. Please check out their football campaign for all the details.
SWEEPSTAKES INFORMATION:
Please visit Cooked Perfect.com/GameDay for a chance to Win The Ultimate Football Party Package
• Users can enter once per day at CookedPerfect.com/GameDay
• Prizes:
-5 Weekly Prizes: Slow Cooker
-1 Grand Prize: "The Ultimate Football Party Package"
• Includes $2,000 in gift cards that can be used to purchase a large flat screen "Smart" TV, Deluxe Recliner and Coffee Table, as well as a Cooked Perfect cutting board and Cooked Perfect FREE product coupons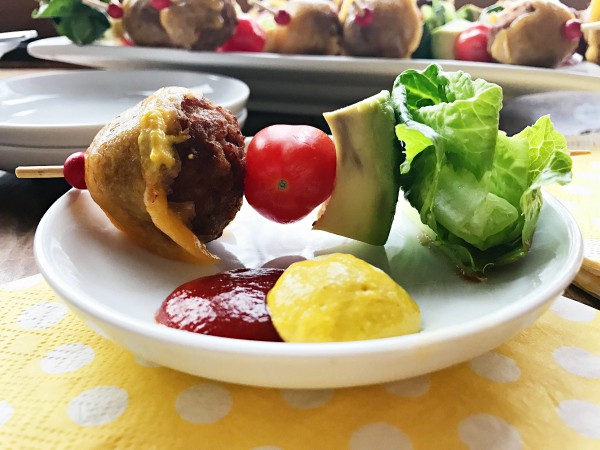 Avocado Cheeseburger Meatballs Appetizer
Other Cooked Perfect flavors to use in this recipe: Italian Style, Homestyle, and Turkey Meatballs.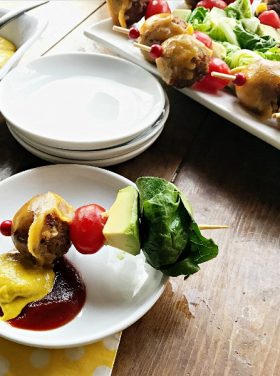 Ingredients:
1 20 oz. package Cooked Perfect Angus Beef Meatballs (20)
1 bunch romaine lettuce
1 large avocado, cut into 20 pieces
Sharp cheddar cheese, cut into 20 small pieces
20 cherry tomatoes
Ketchup
Mustard
Mini appetizer skewers
Directions:
Preheat the oven to BROIL. Preheat the meatballs according to package directions.
In a muffin pan (2 pans of 12, or 1 pan of 20 or 24), place a cooked meatball. Place a chunk of cheese on top. Broil for 2-3 minutes until cheese is melted.
Tear small pieces of romaine lettuce; and cut the avocados and cheese into large chunks.
With a small skewer, add one meatball with melted cheese, a tomato, a chunk of avocado, and a piece of Romaine lettuce folded over.
Serve skewers with mustard and ketchup!
All images and text ©
Rules:
NO PURCHASE NECESSARY TO ENTER OR WIN. A PURCHASE WILL NOT INCREASE YOUR CHANCES OF WINNING. Internet access and a valid e-mail address are required to participate. Open to legal residents of the 50 U.S. and D.C., who are 18 years of age (19 in AL and NE; 21 in MS) or older. Promotion starts on 1/3/17 at Noon ET and ends on 2/6/17 at 11:59:59 p.m. ET. To enter, visit their website and follow the instructions. 5 WEEKLY PRIZES (1 each week): Approximate Retail Value ("ARV"): $63 each. 1 GRAND PRIZE: ARV: $2,080. TOTAL ARV: $2,395. Odds of winning depend on the number of eligible entries received. Void where prohibited. For Official Rules, drawing schedule and prize details, visit our Website. Sponsor: Home Market Foods Inc., 140 Morgan Drive, Norwood, MA 02062.