Low-Carb Cheeseburger Sliders with Special Sauce
Low-Carb Cheeseburger Sliders with Special Sauce, a delicious "skinny" recipe that tastes like summer! Made from The Skinnytaste Air Fryer Cookbook.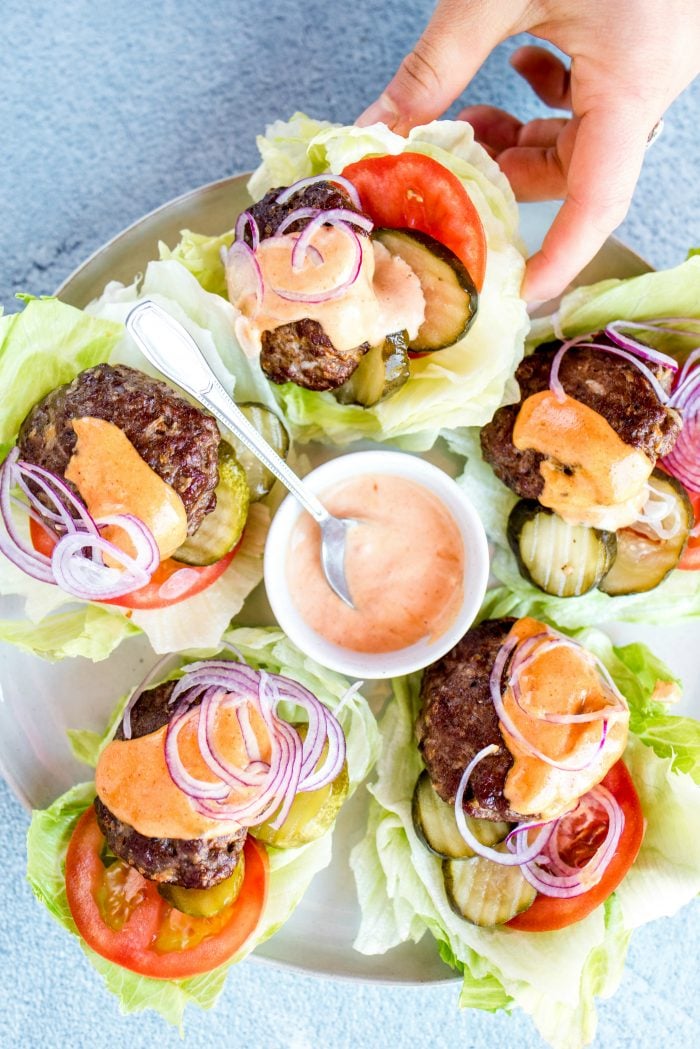 Happy Wednesday, Friends! You're going to love these "air fried" burgers today, thanks to my friend Gina, at Skinnytaste.com.
Skinnytaste Low-Carb Cheeseburger Sliders
Replace the buns with iceberg lettuce leaves, and add your favorite toppings for these sliders! If you're not looking for low-carb, then check out these 2 burger boards:
Epic Summer Burger Board (cheeseburgers!)
All on The Big Board!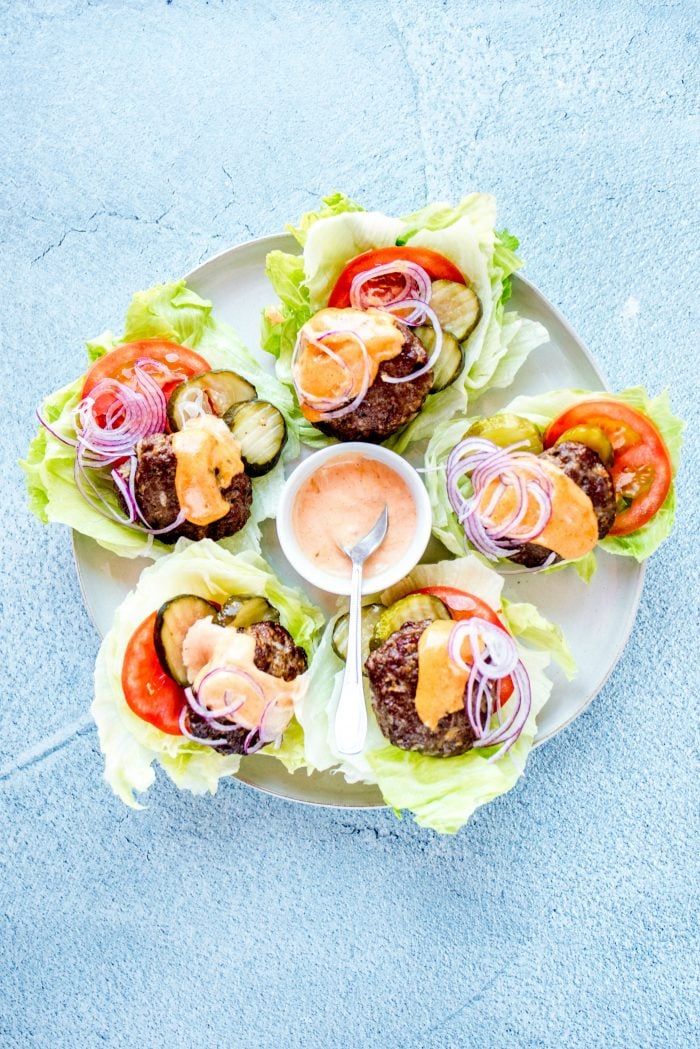 What's for dinner one night? These Skinnytaste Low-Carb Cheeseburger Sliders with Special Sauce, made from The Skinnytaste Air Fryer Cookbook : The 75 Best Healthy Recipes for Your Air Fryer.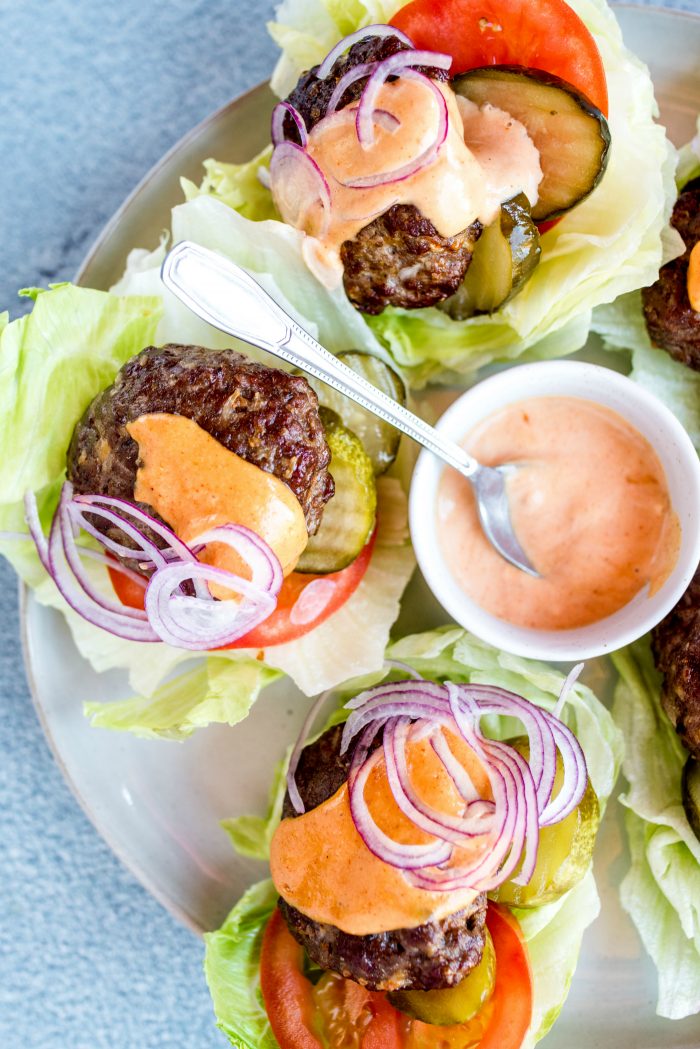 Low-carb burgers!
Such an easy dinner to grab the air fryer and make these cheeseburger sliders! We've been working on our house lately, so we love easy quick dinners!
Perfect for a hot summer night, not having to heat up our oven in the house, this was the best summer meal!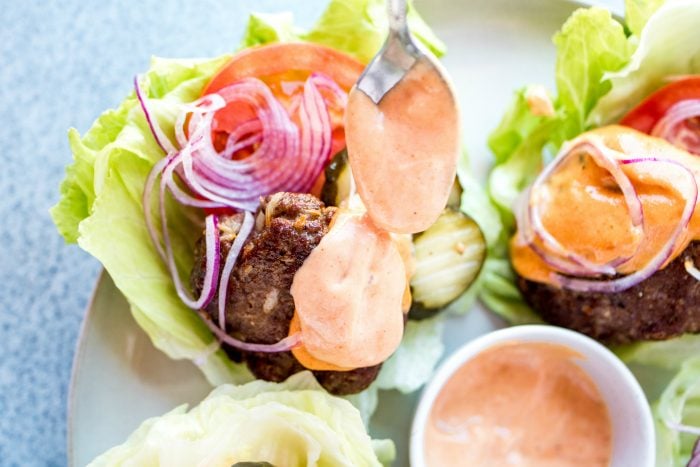 The special sauce?
All you need is light mayo, yellow mustard, and pickle juice. And then the spices: Onion powder, garlic powder, and sweet paprika.
Low-Carb Cheeseburger Sliders with Special Sauce
And who doesn't love a good cheeseburger? This recipe requires no grill, and is easy to make year-round.
No bun, no problem, Gina says.
The meat is mixed with cheese, air-fried to perfection.
Then for burgers, it's all about the toppings!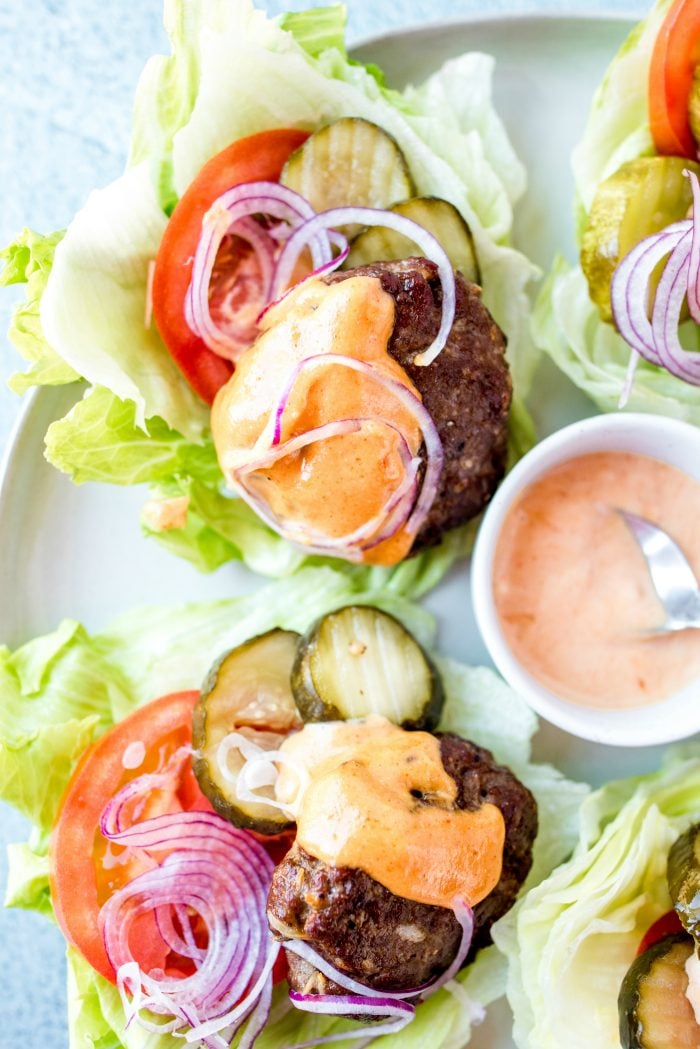 Set out lettuce, tomatoes, red onions, pickles and the "special sauce."
Life is busy, and it's easy to forget to prioritize sit-down meals.
This time we ate together, and brought our plates out to the deck to enjoy this summer meal.
Buy the cookbook and air fryer:
Also, Friends, so many have asked about what air fryer I use? We love this one!
GoWISE USA 1700-Watt 5.8-QT 8-in-1 Digital Air Fryer – buy it. [affiliate link]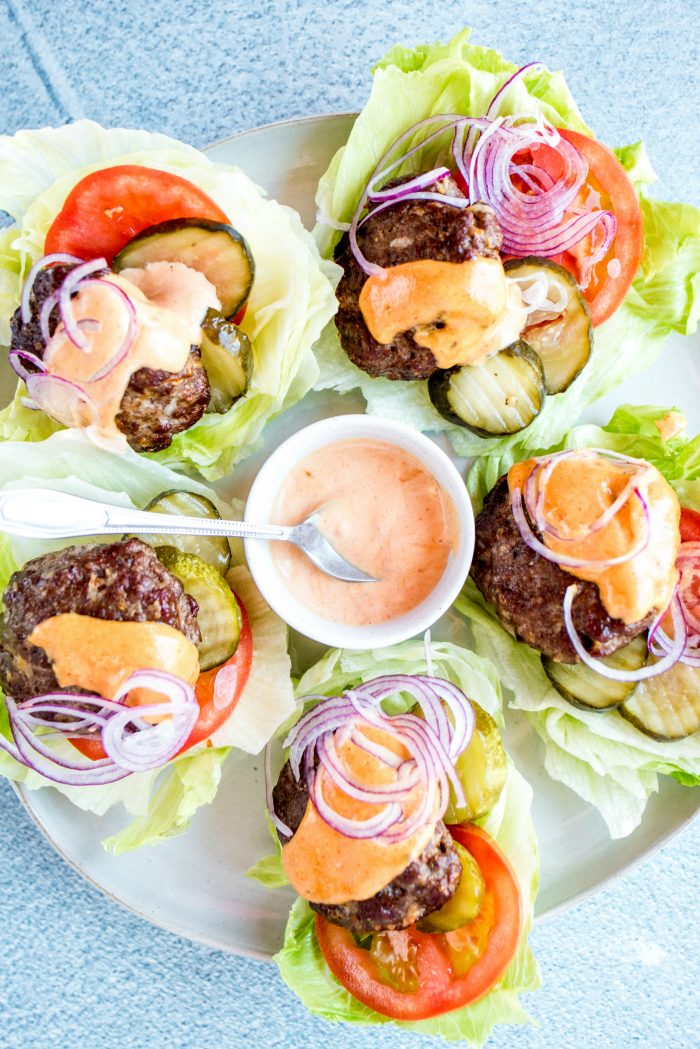 Cozy mountain home
We've lived in our mountain home for three years, in this small space, with kids coming and going. It was time to reorganize and thin out!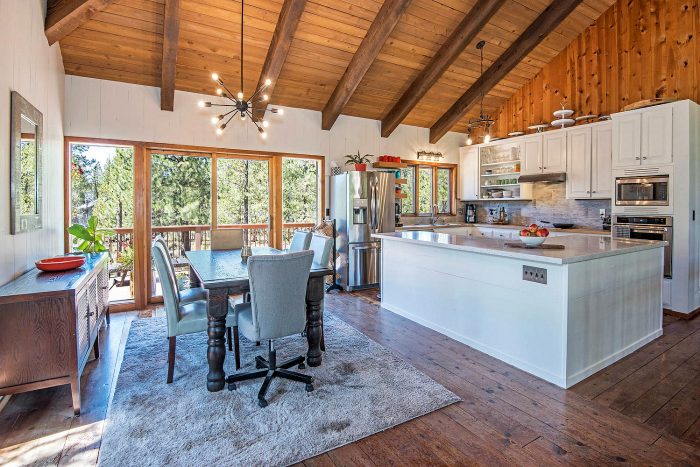 I love Joshua Becker's philosophy on simple living. This post, Want a Dreamier Bedroom? Clear the Clutter, is exactly what we did with each room in our house!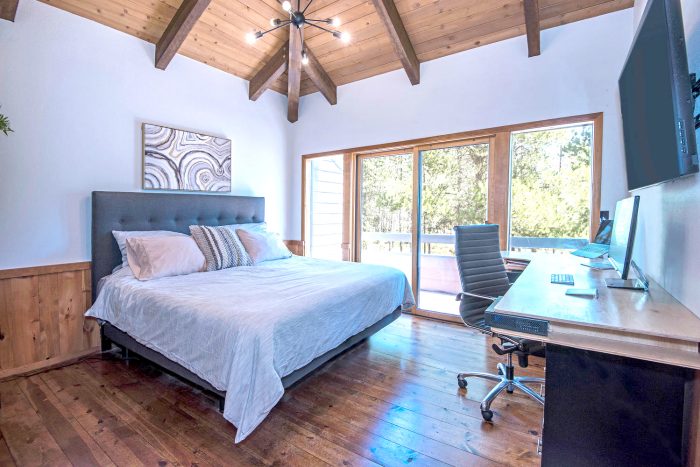 We started in our master bedroom, and made our way through each room in the house.
It feels so good. We accomplished our mission! [By the way, when we bought our house, it was solid wood inside!]
One of our dinners one nighty was made with the Skinnytaste Air Fryer! If you missed my post, Bacon-Wrapped Air Fryer Cheesy Jalapeño Poppers, you can read about the air fryer and grab the delicious recipe!
Enjoy Skinnytaste's Low-Carb Cheeseburger Sliders with Special Sauce, Friends. Come back and tell me how your family or friends loved it!
Happy Hosting!
Get the Recipe: Low-Carb Cheeseburger Sliders with Special Sauce
Ingredients
Sliders Ingredients
1 lb 90% lean ground beef
1/4 C (1oshredded reduced-fat cheddar cheese
1 Tbsp yellow mustard
3/4 tsp kosher salt
1/4 tsp onion powder
1/8 tsp freshly ground pepper
Special Sauce
2 Tbsp light mayonnaise
2 tsp ketchup
1/2 tsp yellow mustard
1/2 tsp dill pickle juice
1/8 tsp onion powder
1/8 tsp garlic powder
1/8 tsp sweet paprika
For Serving
4 large outter leaves iceberg lettuce, each halved lengthwise
8 1/4-inch-thicslices tomato (from 2 small tomatoes
2 slices red onion, from 1 small, rings separated
8 dill pickle chips
Instructions
For the Sliders
In a large bowl, combine the beef, cheddar, mustard, salt, onion powder, and pepper. Gently form the meat into 8 equal patties, about 1/2 inch thick. Press your finger in the center of each patty to create a dimple (this will help maintain their flat shape when they cook).
For the special sauce
In a medium bowl, combine the mayonnaise, ketchup, mustard, pickle juice, onion powder, garlic powder, and paprika and mix until smooth.

Preheat the air fryer to 400 F.

Working in batches, arrange a single layer of sliders in the air fryer basket. Cook, flipping halfway, to your desired doneness, 8 minutes for medium.

To serve, place 2 lettuce halves on each plate and top each with a slice of tomato, a slider, onion, special sauce, and pickles. Serve immediately!
Hello and welcome to my home and table!
I'm Sandy—lover of food, family, cooking, THE BIG BOARD, travel, and bringing people together. Through great recipes and connection around the table, we become better, stronger, and more courageous people. Feasting on Life is real, and every time we do it, we grow a little more. Read more...