Why Impromptu Gatherings Work & Baked Brie with Cranberry Relish Appetizer
This Baked Brie with Cranberry Relish Appetizer is delicious served hot with sliced apples, pears, salty pita chips, or baguette rounds.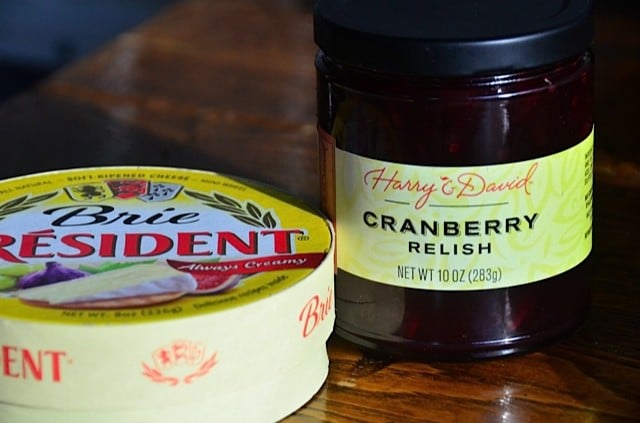 We had an impromptu gathering the other night. Just a few friends, it wasn't planned out, everyone brought a dish, I made a few, and we were ready to sit back and ENJOY.
I had a small round of brie cheese in the fridge, so I whipped up one of my favorite appetizers for this time of year. It's so easy and a hit every time.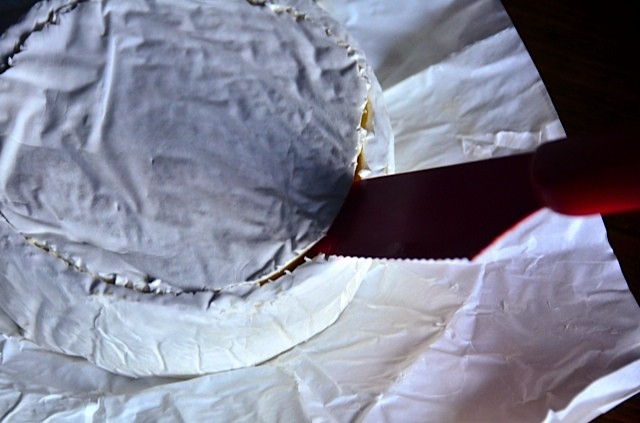 Oh, and I get asked this often, for those who are afraid to cook with brie cheese or have had a bad experience with it: Yes, you leave the rind on! The secret is to bake it long enough, so the rind softens up!
Back to impromptu, so many people aren't comfortable with this style of entertaining, I realize more and more. I always think it has to do with our personalities, and an element of "control." I actually think this is a hot topic, one that many of us revisit over and over in our minds. We know we should, but we just can't … Image, image, image.
I think after we get over our initial fear of thinking everything has to look perfect (taste, visual, ambience, decor), we free ourselves up.
Impromtu brings an element of JOY to entertaining that I think more of us need to experience!
Here are my thoughts on why "impromptu" works:

1. Impromptu is "Prompted by the occasion rather than being planned in advance."

2. It doesn't allow us to "over-think" the situation.

3. It forces us to make quick decisions, and then stick with them.

4. It allows for creativity (use what you have, right then).

5. Imperfection is easier to deal with, because the event is an unexpected blessing more than a production.

6. It brings an element of surprise, as you delegate and surprise dishes show up.

7. It gives an overall feeling of GRATITUDE when the party is over, realizing it's really not about YOU, but more about THEM. Not about the FOOD, more about FRIENDSHIP.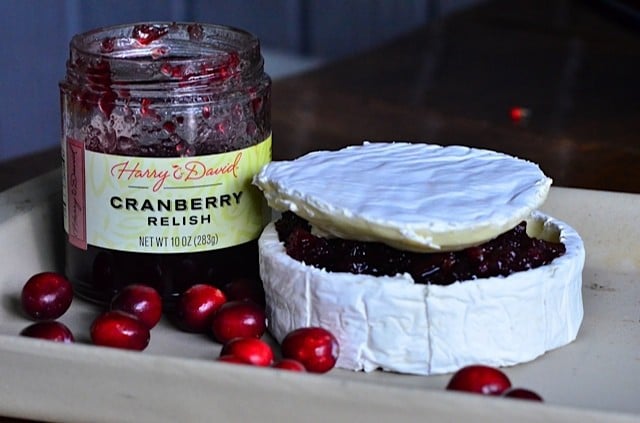 I want to share an email I received just this week from a reader. I hope it encourages you to "let go" and "invite in" this holiday season ahead!
Hi Sandy,
I just wanted to let you know that after reading your book awhile back and following your blog for awhile as well, I finally let go of all my perfectionist tendencies and had an "impromptu" dinner party. I usually take on the big holiday entertaining for my family, but I rarely have friends over because my house isn't exactly as I would like it to be. Well I finally realized that while I was waiting for my house to be perfect I was missing out on a lot of opportunities to connect with friends and family. I was finally able to reciprocate with a dinner tonight with a friend who often entertains our family. It wasn't perfect and it was a little stressful, but her gratitude made it all worthwhile. Thank-you for giving me the push I needed to be brave and enjoy the blessing of being a hostess! — RE Reader
Baked Brie with Cranberry Relish Appetizer.
And for now, the easy recipe.
I added FRESH cranberries and the pecans to the stone I baked the brie on.
Baked and served. It was sweet, the cranberries "popped" and added a tartness, and the nuts made it savory.
The best of all flavors in one easy appetizer.


I'd love to hear your tips, if you have any to share on "impromptu."

What's your comfort level with "impromptu" on a scale from 1-5, with 1 being you hate it, 5 being you love it?
Get the Recipe: Baked Brie with Cranberry Relish Appetizer
Serve hot with sliced apples, pears, salty pita chips, or baguette rounds.
Ingredients
1/2 cup pecan halves
8 oz. Brie cheese
1/2 cup cranberry chutney or relish
1/2 cup fresh cranberries
Instructions
Preheat the oven to 400 degrees. Place brie round on an ovenproof serving dish (I used a small baking stone).

Slice the top of the brie round off, cutting inward to make a bowl. Remove the "lid."

Fill the bowl with chutney or relish. Place the lid on top, pushing down. (It's okay if a little bit falls to the side).

Sprinkle around the outside of the brie round with fresh cranberries and pecans.

Bake for 10 minutes or until the cheese inside the rind is melted.
Are you following me on Instagram, Twitter, Facebook and Pinterest? Thanks being here today, and if you'd like to subscribe to Reluctant Entertainer, to have each post delivered straight to your e-mail box, then please add your email, here. It's really easy!
Hello and welcome to my home and table!
I'm Sandy—lover of food, family, cooking, THE BIG BOARD, travel, and bringing people together. Through great recipes and connection around the table, we become better, stronger, and more courageous people. Feasting on Life is real, and every time we do it, we grow a little more. Read more...