Cinnamon Flatbread Ice Cream Sandwiches
Enjoy these Cinnamon Flatbread Ice Cream Sandwiches, made with your favorite flavor of ice cream, the perfect frozen summer treat!
"Remember, 'No one's more important than people'! In other words, friendship is the most important thing–not career or housework, or one's fatigue–and it needs to be tended and nurtured."― Julia Child, My Life in France
My friend was over last week, and we were cooking together in the kitchen making Cinnamon Flatbread Ice Cream Sandwiches (because that is what good friends do). She was sharing a hospitality story that put a smile on my face.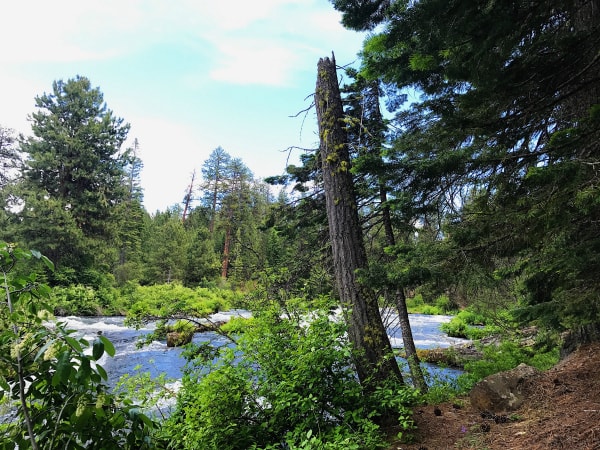 We had just returned from a long beautiful hike to Benham Falls, in between rain storms, where we sat on a log by the river (that was infested with huge, black ants), to sit and listen to the river and indulge in a tasty lunch. I was the first to jump up, because if you know me, I hate pesky bugs!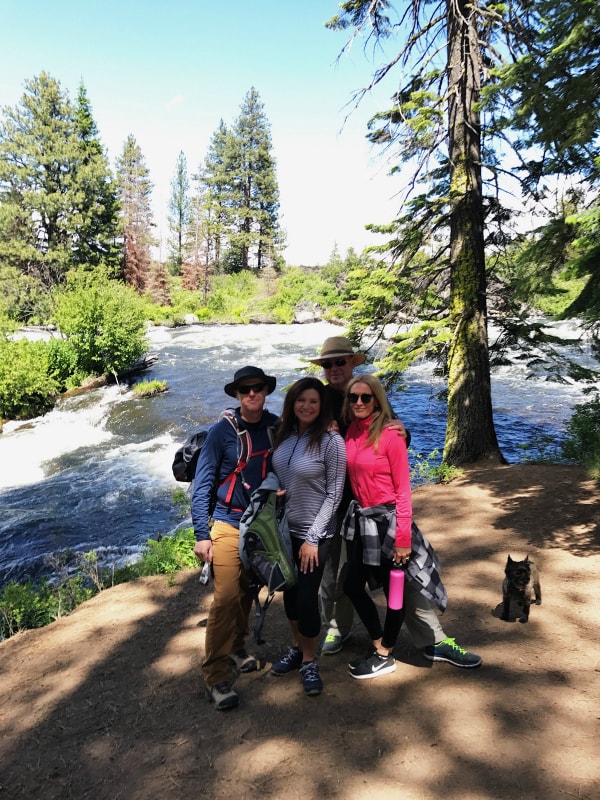 The Deschutes River here in Oregon is absolutely stunning right now–so green, and swelling with beauty and robust sound.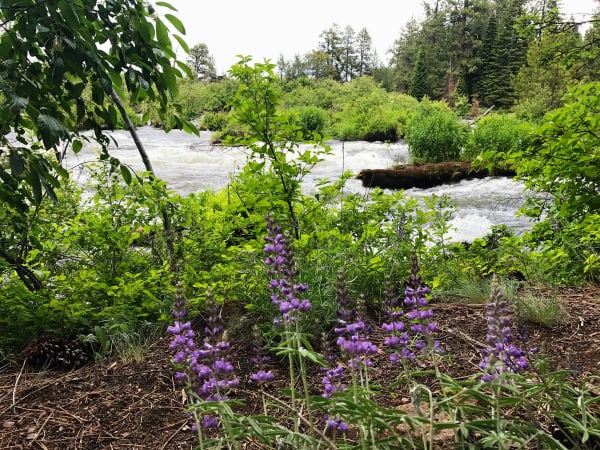 Our hike took us right up to Benham Falls, but along the way we had to stop to enjoy these glorious views.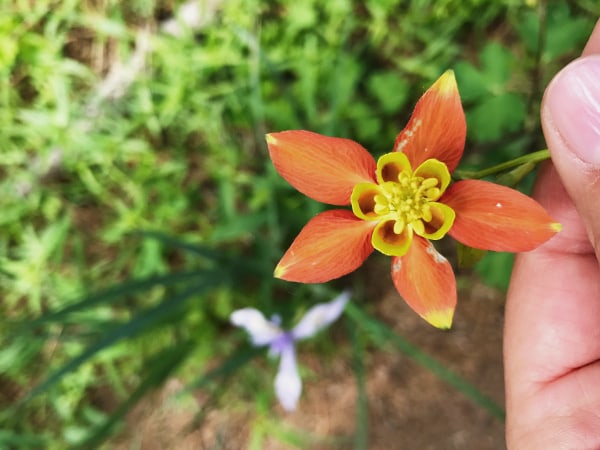 And wildflowers–be still my heart!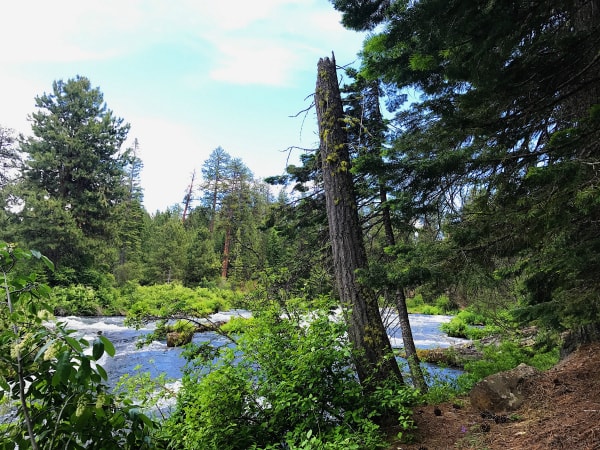 Back in the kitchen, our conversation and laughter spilt over into how we can better use our homes to nurture people. We talked about tangible ways to bless others, expanding our tent stakes, branching out, looking and listening for opportunities to create space for others.
Of course every hospitable moment is different, and we're so lucky to experience people and foster new friendships.
For simple hospitality, I've shared many quick, easy ideas, and quick desserts to serve to company.
And, by the way, we try to only eat dessert in our home when guests come! So dessert remains special, something we don't enjoy every night, and oh, so good!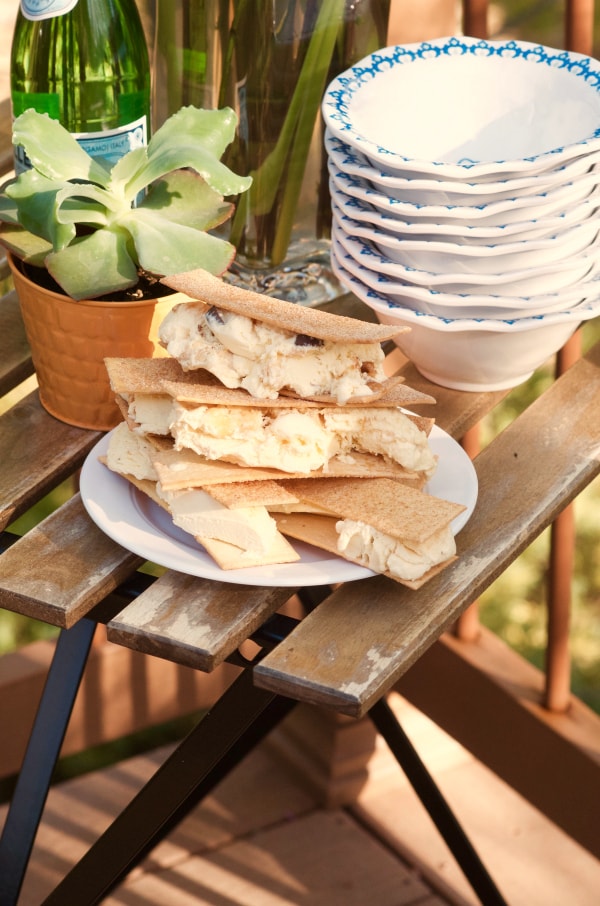 Cinnamon Flatbread Ice Cream Sandwiches
Like these Cinnamon Flatbread Ice Cream Sandwiches. I tried a new approach to ice cream sandwiches when someone ate (without telling me) the waffle cookies that I had stashed away.
This time I smashed the ice cream between 2 Cinnamon Sugar Flatbread Crackers (make sure they are thick and sturdy, I bought mine at our local Fred Meyer (Krogers).
You can also make your own homemade ice cream with these recipes: Old-Fashioned Homemade Vanilla (my mom's recipe, and you can watch the video how to make it!!), No Churn Nutella, Cantaloupe Ice Cream Dessert, Easy Maple, Salted Watermelon [Pint Sized Baker], Rocky Road [Barefeet in the Kitchen].
Press together, gently, and wrap in plastic wrap – FREEZE!
Cinnamon Flatbread Ice Cream Sandwiches
Ingredients:
1 box Cinnamon Sugar Flatbread Crackers (I bought Firehook brand)
Favorite ice cream
Directions:
Remove ice cream from freezer and allow to soften for 5 minutes on the counter.
Place spoonfuls of ice cream between 2 flatbread crackers; gently press together, removing any excess with your fingers.
Wrap in plastic wrap; freeze. Remove from freezer and serve immediately!
All images and text ©

SaveSaveSaveSaveSaveSaveSaveSaveSaveSave
SaveSave