Citrus Chicken Garbanzo Chili
This Citrus Chicken Garbanzo Chili is great to serve at a casual gathering or a holiday chili party!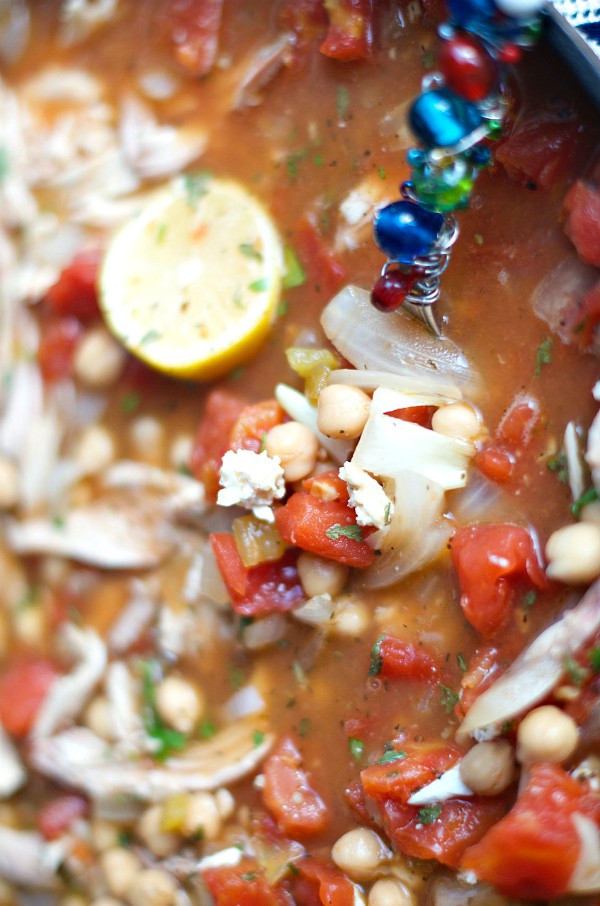 Everyone loves a warm, hearty bowl of chili during the holiday months, so much that we hosted a Chili Party last year in December.
We've talked about doing it again this month, but will decide with the weather if it will be too chilly in our backyard, even with a fire. I do love this chilly time of year!
In fact, remember these cute little reindeer?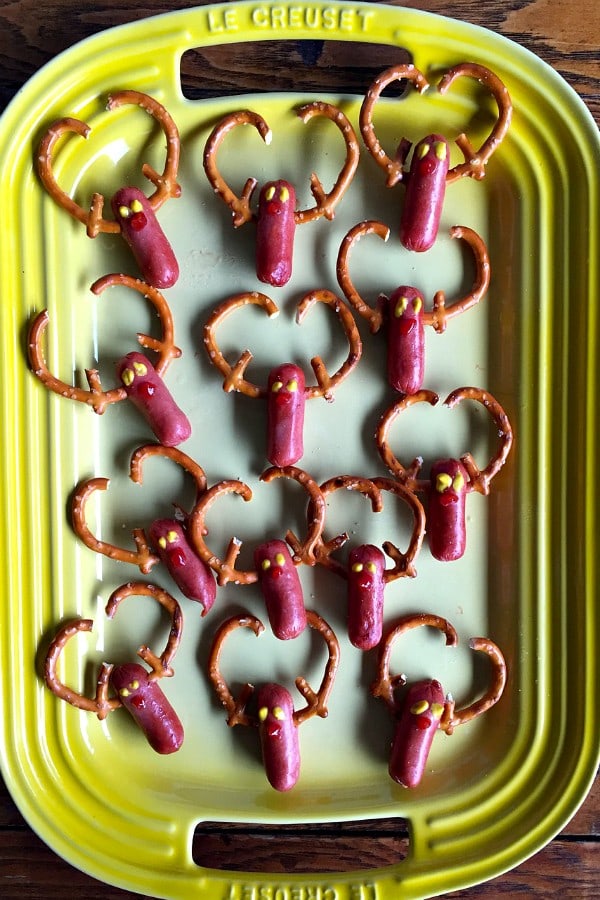 Citrus Chicken Garbanzo Chili.
Because chili is a deeply personal dish, it really boils down to your favorite ingredients (I wrote all about the anatomy of chili, here), whether it's going to be vegetarian, or packed with meat, or hot and smoky, or sweet, with a fruity flavor. My family particularly loves a sweeter, fresh and light chili recipe, so I recently added citrus and made Bush's® Citrus Chicken Chili. It was very quick to make, I used rotisserie chicken, Bush's® Garbanzo Beans, fresh lemon juice, and we topped it with feta cheese and fresh parsley.
The other thing I love about chili, especially for a holiday gathering, is to make it a day or two ahead, because the flavor gets better and better the longer it sits in the fridge.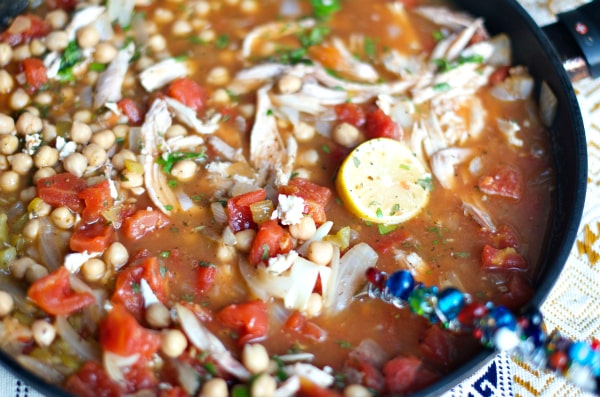 Our family loves to add delicious toppings such as onions, scallions, cheese, sour cream, and avocado. Crunch on top of your chili corn chips, or serve it with sturdy chips, in case you want to forgo spoons. Sturdy chips are important, and we love Garden of Eatin'. (Have you tried this brand? Amazing!)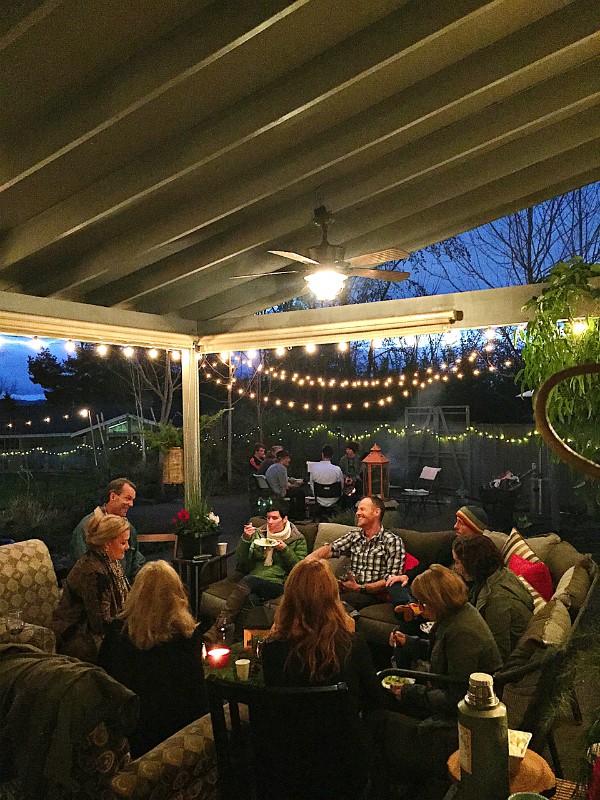 Host a chili party!
Oh, and don't forget the cornbread! Remember the power of delegating–ask one of your guests to bring cornbread, or salad, or dessert!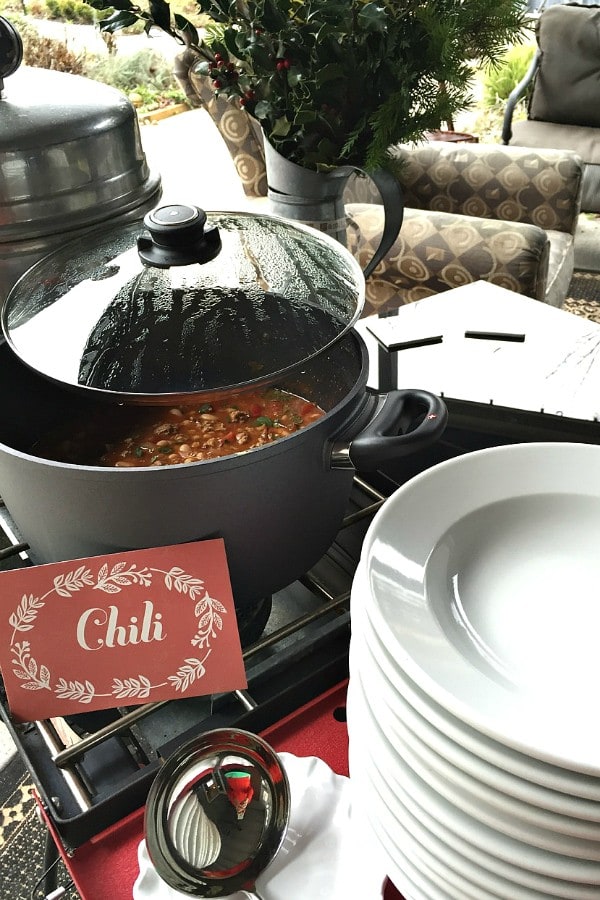 If we host again this year, a big pot of this will be cooking on the outdoor camp stove!
Remember, cook it low and slow.
Most importantly, appreciate the nourishment and the experience of enjoying a bowl with friends over the holidays!
Have you thought of hosting a chili party this holiday season?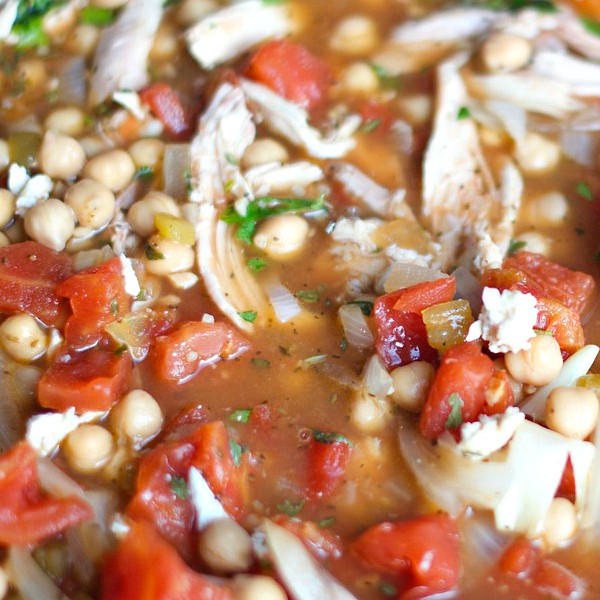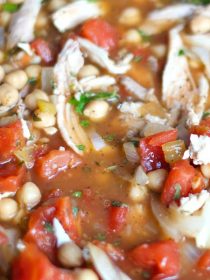 Get the Recipe: Citrus Chicken Garbanzo Chili
So easy and so delicious, with a citrus twist, this chicken chili is prepared with tender BUSH'S® Garbanzo Beans and fresh lemon juice, then topped with feta cheese and fresh chopped parsley. I always DOUBLE this recipe!
Ingredients
1 can, 16 oz BUSH'S® Garbanzo Beans, drained
2 Tbsp olive oil
1 medium onion, chopped
4 cloves garlic, chopped
1 medium green pepper, chopped
2 tsp dried leaf oregano
1 can, 16 oz diced tomatoes, undrained
1 lemon, juiced
1 lb chicken, cooked and shredded
4 cups chicken stock
1/4 cup crumbled Feta cheese
3 Tbsp fresh parsley, chopped fine
Instructions
Heat oil in a 4-quart saucepan over medium heat. Add onion, garlic, green pepper and oregano. Cook 3-4 minutes until vegetables are soft.

Add tomatoes, lemon juice, chicken, stock and beans. Lower heat; simmer 20-25 minutes.

Serve topped with cheese and parsley.

Are you following me on Instagram, Twitter, Facebook and Pinterest? Thanks being here today, and if you'd like to subscribe to Reluctant Entertainer, to have each post delivered straight to your e-mail box, then please add your email, here. It's really easy!
Hello and welcome to my home and table!
I'm Sandy—lover of food, family, cooking, THE BIG BOARD, travel, and bringing people together. Through great recipes and connection around the table, we become better, stronger, and more courageous people. Feasting on Life is real, and every time we do it, we grow a little more. Read more...