DIY Vintage Ceiling Tile Chargers for Table Setting
Set the table with DIY Vintage Ceiling Tile Chargers, super easy to make in little time, perfect for your next dinner party!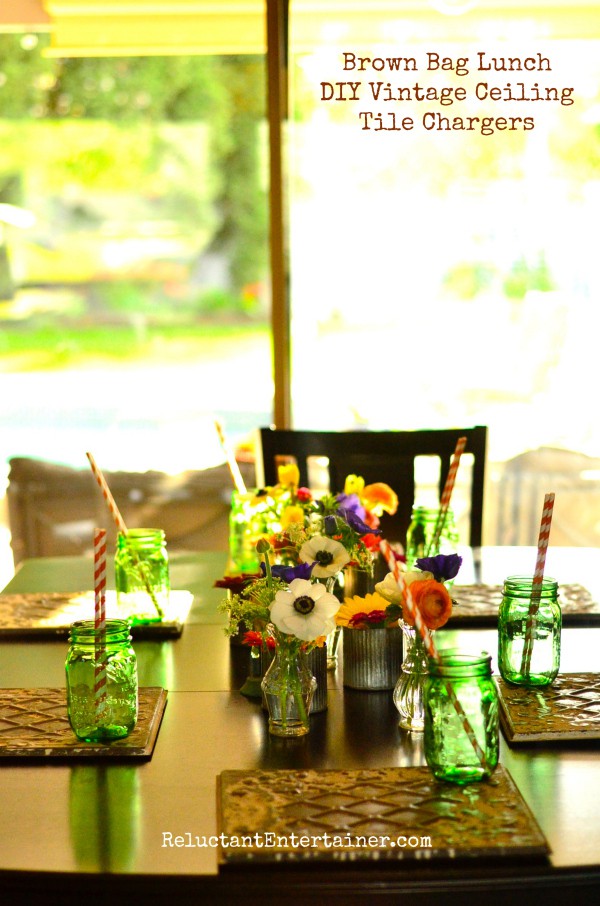 You may remember this very fun table setting from a few months ago, when I hosted a luncheon in my home. My friends from Penny & Lu Lu came up with this very cute idea to take vintage ceiling tiles and turn them into dinner party chargers!
I loved this idea, and how it created such a sweet, pretty table.
But quite honestly, these tiles come in so many patterns, you could go crazy with planning the perfect table for your next dinner party!
On a black table, they looked great, perfect for holding our Brown Bag Lunch.
Here we enjoyed little jars of cinnamon poached pears, baked muffuletta sandwiches, and carrot crisps.
They were delivered by the Fresco Food Truck, and the bags were so cute, with black and white buttons.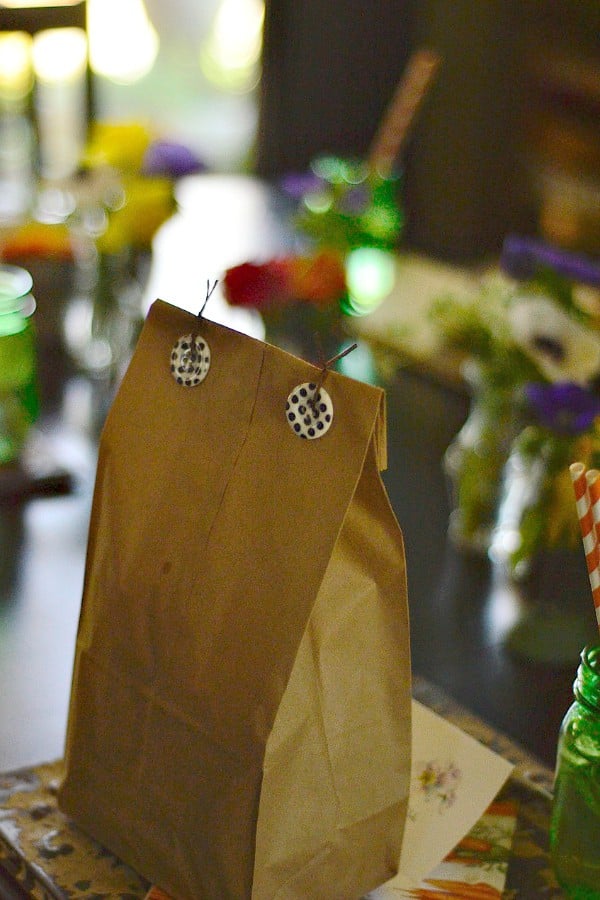 DIY Vintage Ceiling Tile Chargers
I found a few links to places where you can order these tiles. Here, here, and here.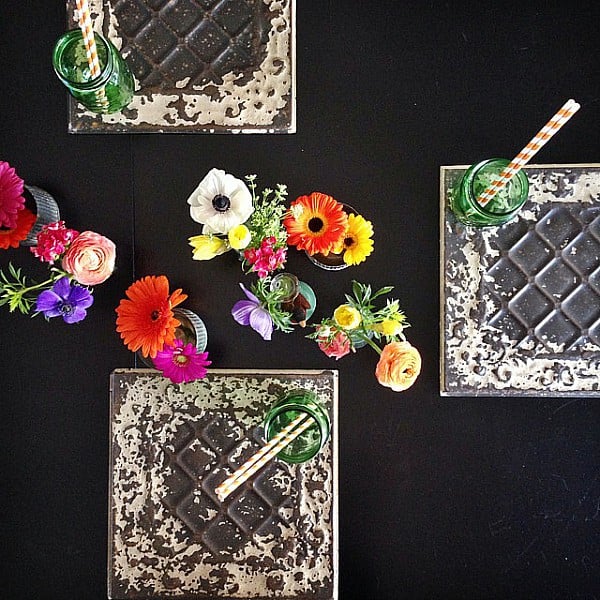 How to make the chargers:

1. Buy the tiles in bulk, deciding which color you want (or mix and match if you are making a lot).

2. On the back, stack chair (felt) pads on top of each other to create a lift, high enough so the tile does not scrape the table. (2-3 high should work).

3. Place on your table and set the table with beautiful colors to enjoy.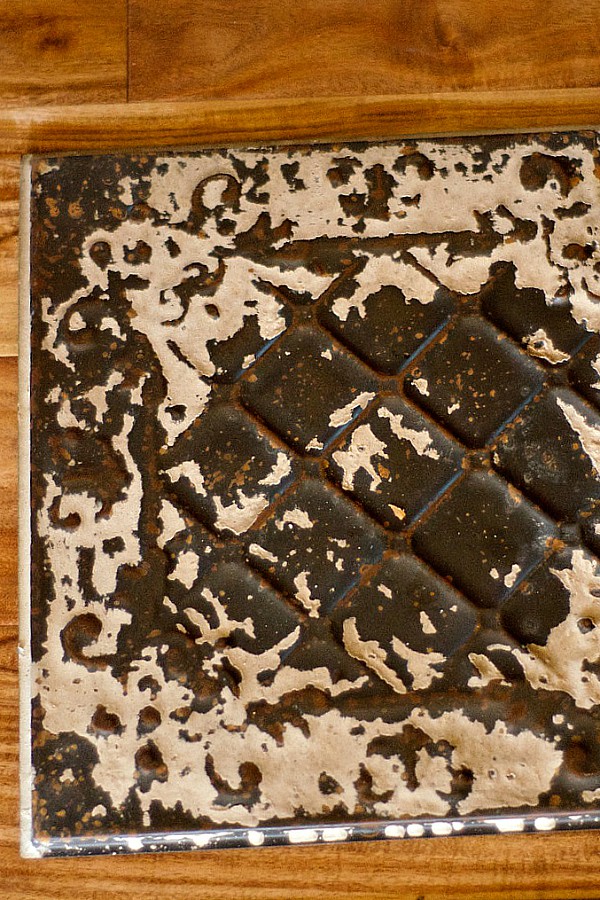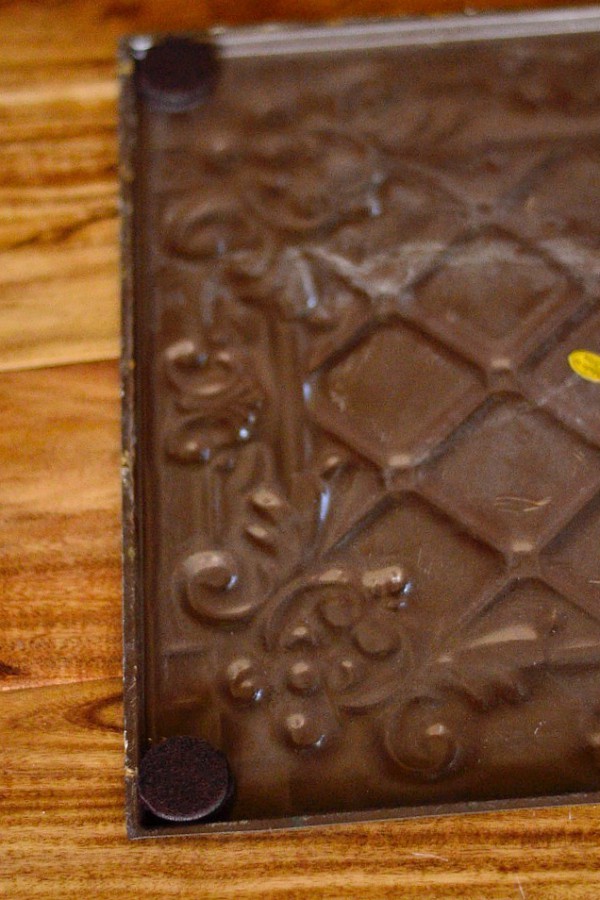 Perfect for summer.
I love summery flowers, fun accents that make the table more special, and a good time with friends.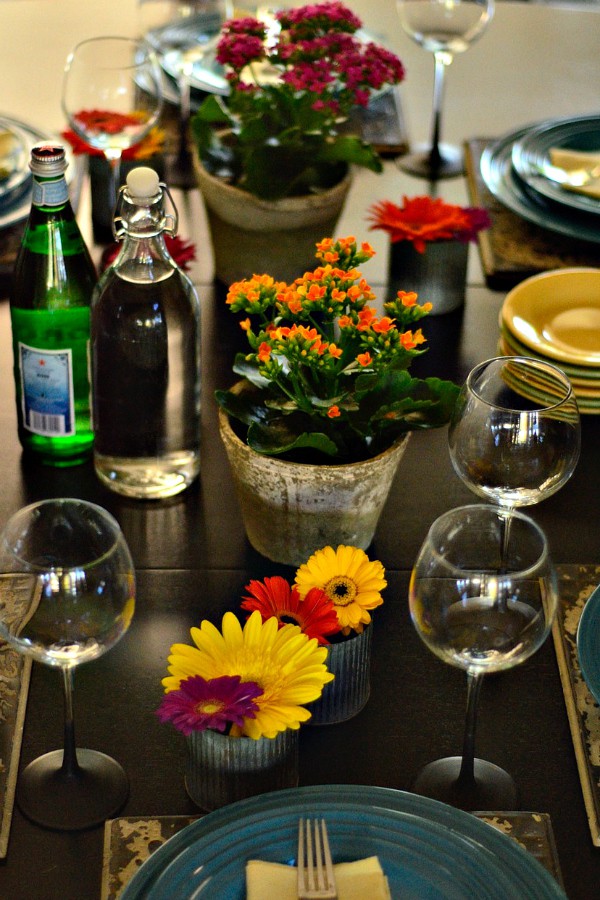 Oh, and I used the same chargers and flowers a few nights later for this dinner party (above)! I love a two-for-one deal! :)
What's your most creative summer idea for a fun table setting?
SaveSave
More DIY table ideas: Patio Season with Q Squared, DIY Centerpiece with Succulents, Yellow Billy Balls & Daisies.