Downsizing the Family Home
Downsizing the Family Home is an excellent resource, sharing the emotional journey of downsizing and selling your or your aging parents' home.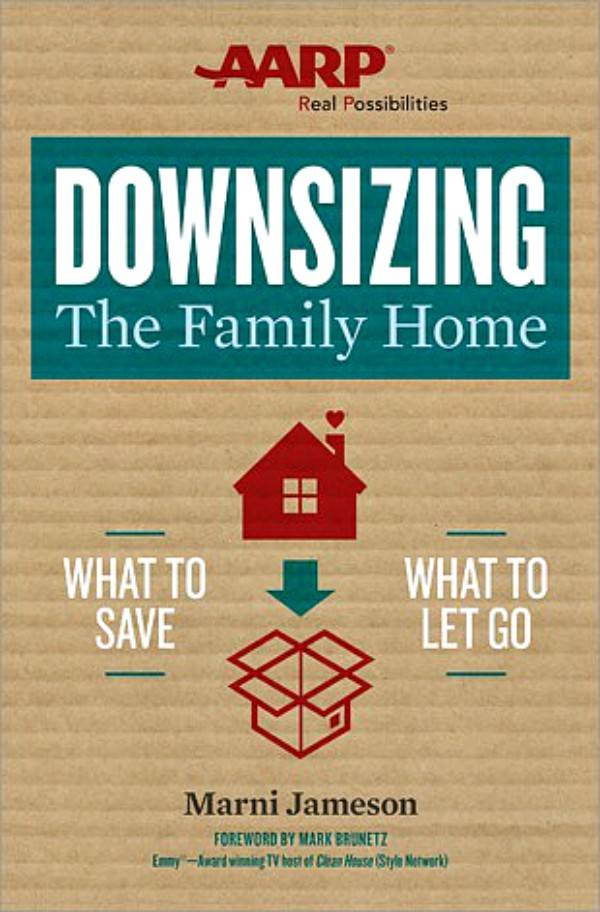 Friends, we have sold our house and are downsizing our family home. It's happening rather quickly for us now, but just in time, my friend Marni wrote a book that I'd love to recommend to anyone even "thinking" about doing such a thing.
Downsizing The Family Home
Right when we put our house for sale on Craigslist, and saw my friend's brand new book out, Downsizing the Family Home – What to Save, What to Let Go, by Marni Jameson. Marni also writes for The Denver Post and a few other syndications.
I love her forward, to her parents, "who taught me the meaning of a home."
I've always told our kids, our home is where love is, our hearts are, and we have each other. It's not our surroundings. Now it's time for me to practice that, after living here in Medford, Oregon for 52 years!
I also want to let you know some of the chapters in Marni's book, that may be of interest to you. She talks to those who have aging parents, those who have a hard time letting go of stuff, offers tips for yard and estate sales, how to find value or appraising antiques, what to sell where. And then, these are very important chapters: Knowing when it's time to make the move, How to ship valuables, What to keep, not to keep.
She has some heart-to-heart talks about real issues. Some of the same issues that Paul and I have told each other we will be prepared (as can be) for downsizing early, not expecting our kids to agonize over our stuff.
It's a gift that we can give our children, friends, not hanging on to too much.
How stuff defines us
Also, I think about how our stuff possibly defines us? Or does it?
The more we have, the more we are. Or, we think we are.
"A lifetime habit of judicious edict is a gift you give yourself and your children. Living well no matter what your stage in life means letting go as you grow, shedding your old self to make room for the person you're becoming." – Marni
Paul and I do not want to cling to that false sense of security. We want to try to live on less. We want to be ahead, and for us that means less stuff.
And so the new journey begins. For us, it's all about attitude, dreams and goals. We don't want "stuff" to get in the way.
More of Marni's wisdom
You are not your stuff
Less stuff equals more happiness
Get wiser with age sooner
Manage your expectations
Know what you love
Ask your kids, and allow for time
I will keep you posted, friends, as we forge on through to our new adventure!
Many of my readers know that Shauna is one of my favorite authors. This quote caught my eye, and I've been taking it to heart.
"Some of the most life-shaping decisions you make in this season will be about walking away from good-enough, in search of can't-live-without." – Shauna Niequist
Hello and welcome to my home and table!
I'm Sandy—lover of food, family, cooking, THE BIG BOARD, travel, and bringing people together. Through great recipes and connection around the table, we become better, stronger, and more courageous people. Feasting on Life is real, and every time we do it, we grow a little more. Read more...