Duck Liver Mousse Crescents Appetizer
This Duck Liver Mousse Crescents appetizer is delicious served for holiday entertaining–a creamy, mouth-watering mousse, wrapped in a crescent roll.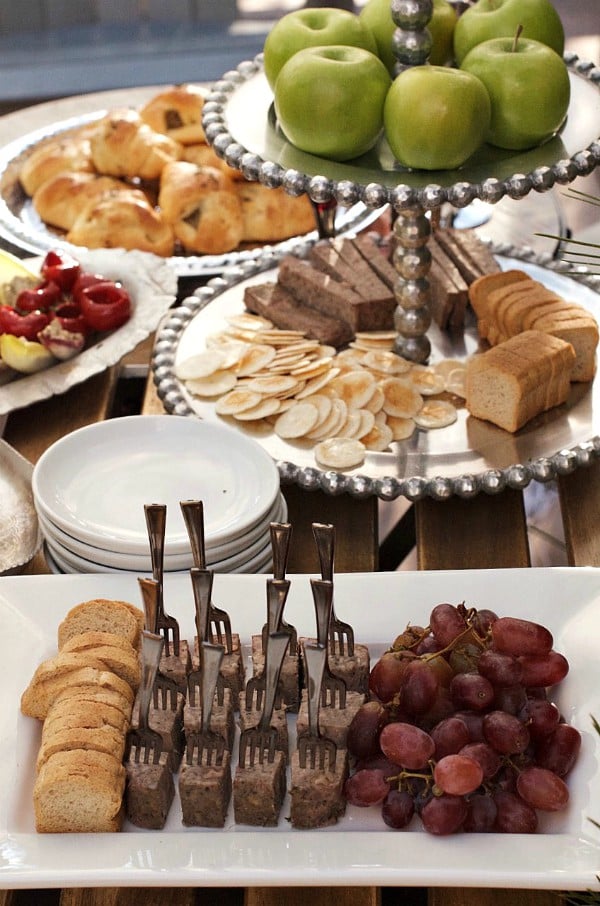 Friends, enter to win a fabulous Alexian Pâté Gourmet Giveaway (that includes a $100 Williams Sonoma gift card), and enjoy this super-easy Duck Liver Mousse Crescents recipe, delicious served hot out of the oven for your next appetizer party! –contest closed!
'Tis the season for parties, potlucks, and family gatherings! I'm always looking for a new easy recipe to make, especially if it's an appetizer party! Using Alexian Pâté products (all-natural) makes entertaining a cinch. One key is the number of gluten-free guests nowadays, and I know I'm always safe with Alexian's products – they are gluten-free!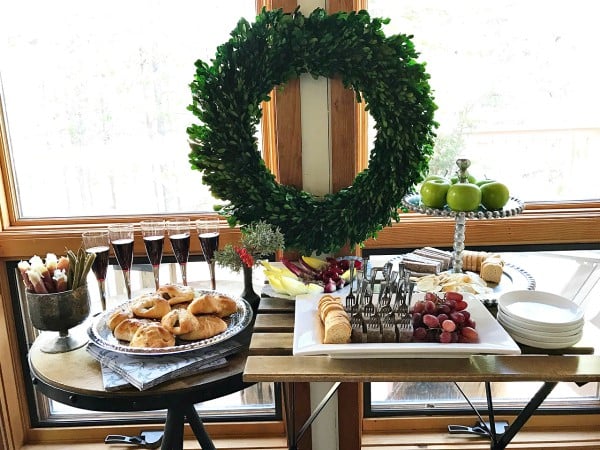 Setting up the party. Whether inside or out, one table with drinks and appetizers is all you need!
Duck Liver Mousse Crescents Appetizer
Don't you just love a simple appetizer?
Quick and easy entertaining is what makes hosting so enjoyable! In fact, we hosted a little gathering a couple years ago, and you can check out my appetizer ideas, here.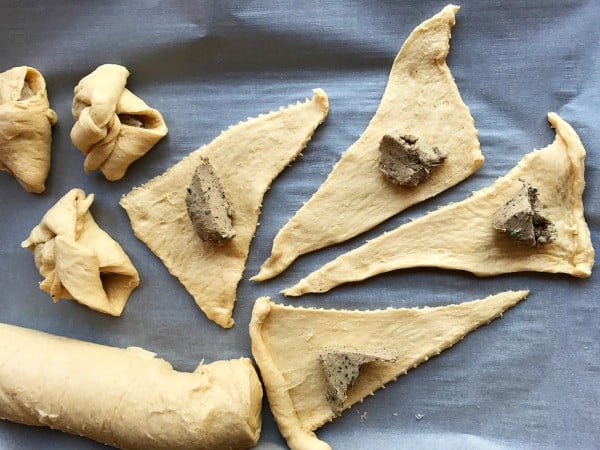 This recipe is made with the Duck Liver Mousse with Cognac, one of our favorite creamy products. It's filled with duck, pork, mushrooms, specially blended spices, and a dash of fine cognac.
This time I used 2 tablespoons of the mousse in a crescent roll triangle, making a delicious pastry, a little mouthful of happiness!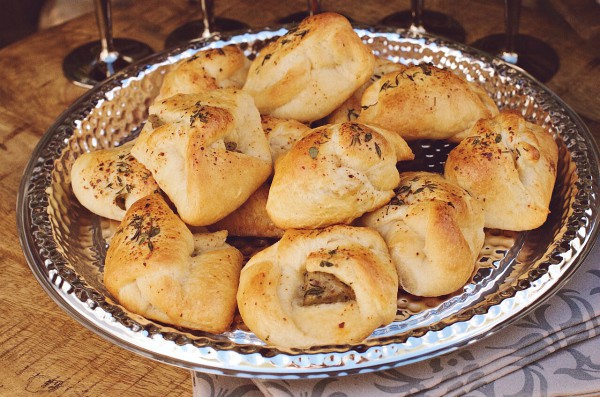 Displaying the Food
When it comes to the display of your food, keep it simple and elegant!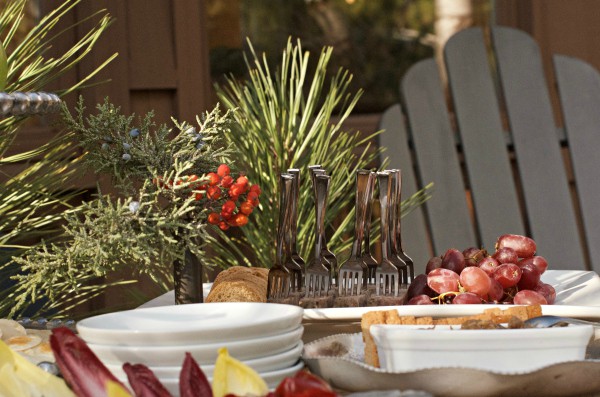 Keeping it simple, fresh, tasty, interesting, beautiful— here are a few ways to serve Alexia products for your next appetizer party!
Pheasant and Rosemary Pate
This pâté we cut into small squares and serve with a little fork in each bite. Serve with grapes and mini toasts on the side!
Truffle Mousse
Endive is always a pretty way to serve an appetizer. This time I used the creamy, spreadable and mouth-wateringly rich Truffle Mousse, made with pork, turkey and chicken liver, sherry, truffles, wild mushrooms and spices, a delightful mixture of rich flavors and creamy, delicate textures. YUM!
A few years back, we made Truffle Mousse Puff Pastry Bites. So good!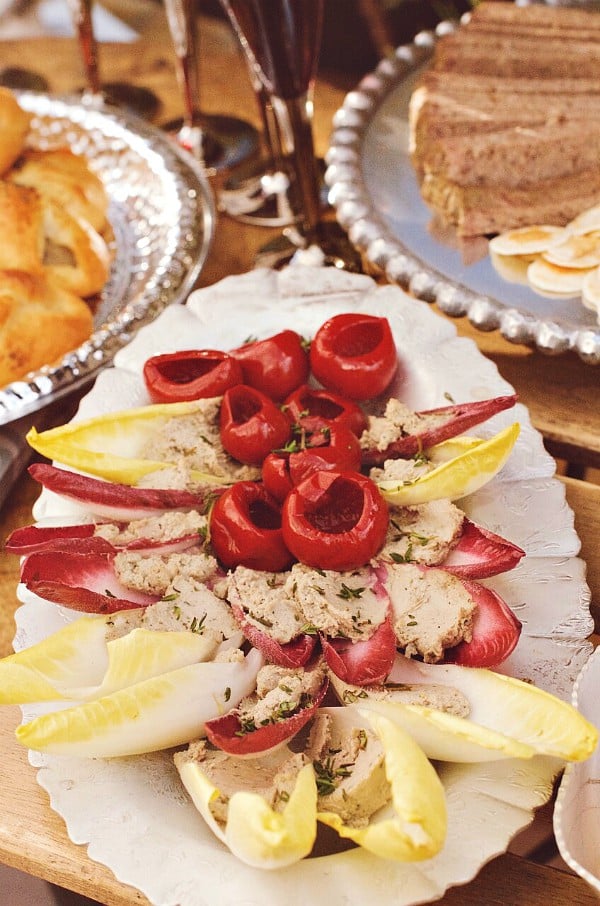 Duck Rillette
One of our favorite appetizers to serve is Duck Rillette, a savory duck spread, with a fantastically rich flavor.
It comes in small little white dishes, and whether you're serving plain, with mini toasts or crackers, or with goat cheese and sliced pear – the flavor is out of this world!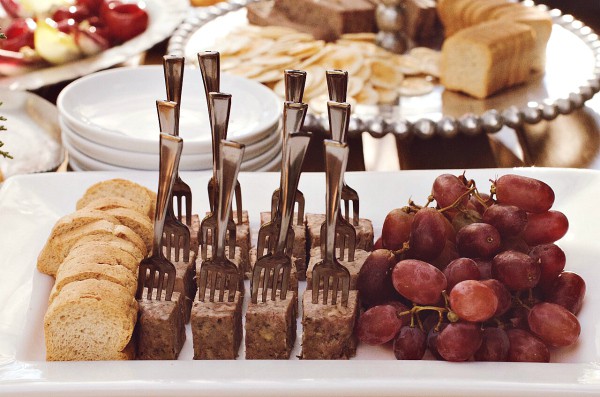 Order products for your party!
Alexian Pâté makes entertaining so easy, Friends. Pick up some of their special food items, that are unique and gourmet for the holidays. I just saw their pates in Costco here in Bend (OR).
Alexian Pâté has 2 sizes of packaging, 5 oz. and 7 oz. They sell Traditional Country Style Pâtés, Creamy & Spreadable Mousses, Vegetable Terrines, and even Vegan Terrines!
Alexian Pâté Gourmet Giveaway
Enter to win this Alexian Pâté & Reluctant Entertainer Gourmet Bundle Giveaway today!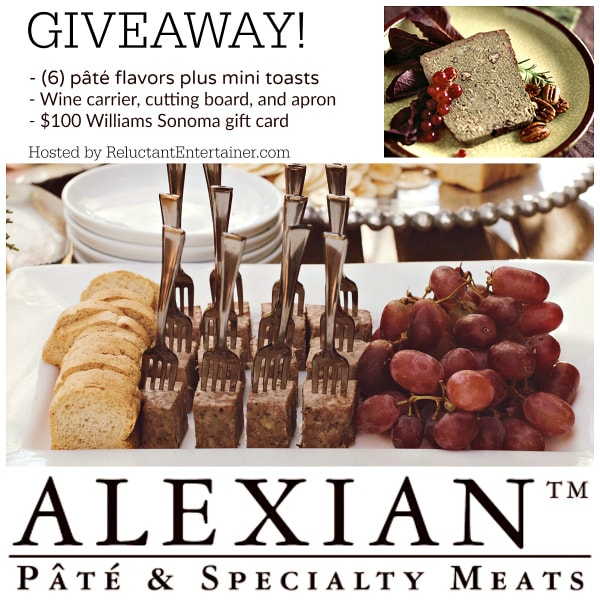 ==>Click – HERE, to enter.
It's that easy!
CONTEST IS CLOSED: WINNER IS Dawn Michelle Sanders.
What to WIN:
-(6) pâté flavors plus mini toasts
-A special insulated wine carrier, cutting board, and apron
-$100 Williams Sonoma gift card
The contest will end on Dec. 13th at 11:59pm EST.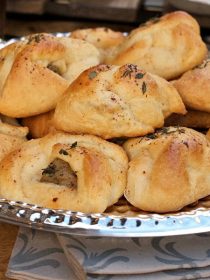 Get the Recipe: Duck Liver Mousse Crescents Appetizer
Ingredients
1 package Duck Liver Mousse with Cognac
2 cans, 8 oz. each refrigerated crescent dinner rolls
1 egg
Fresh thyme, finely chopped
Red pepper flakes
Instructions
Heat oven to 375°F.

Open the crescent rolls. Separate the 16 triangles. Place a spoonful of 1 generous tablespoon of duck liver mousse on each triangle. Starting with the end pieces, tie up together to form a knot on top.

Place on baking sheet. Brush with egg white. Sprinkle with thyme and red pepper flakes.

Bake 12 to 15 min. or until golden brown. Serve warm.

Hello and welcome to my home and table!
I'm Sandy—lover of food, family, cooking, THE BIG BOARD, travel, and bringing people together. Through great recipes and connection around the table, we become better, stronger, and more courageous people. Feasting on Life is real, and every time we do it, we grow a little more. Read more...