What Color Would You Describe a Fun Dinner Party?
What Color Would You Describe a Fun Dinner Party? We love the color combination of yellow and black!
A while back, I threw out a question to my readers on my Facebook page: What color would you describe a fun dinner party?
I love the responses and excitement that it generated from readers (this is only a handful of responses). Everyone loves a bright, cheery table, right?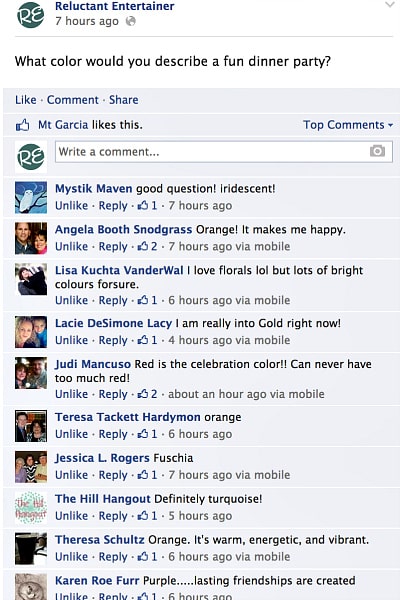 My answer? Yellow and black.
I bought these yellow Pincushion Protea flowers, an exotic South African national flower, because not only was I intrigued by the name, I loved the bright, vibrant color.
A pop of "spring fling" is exactly what I was looking for!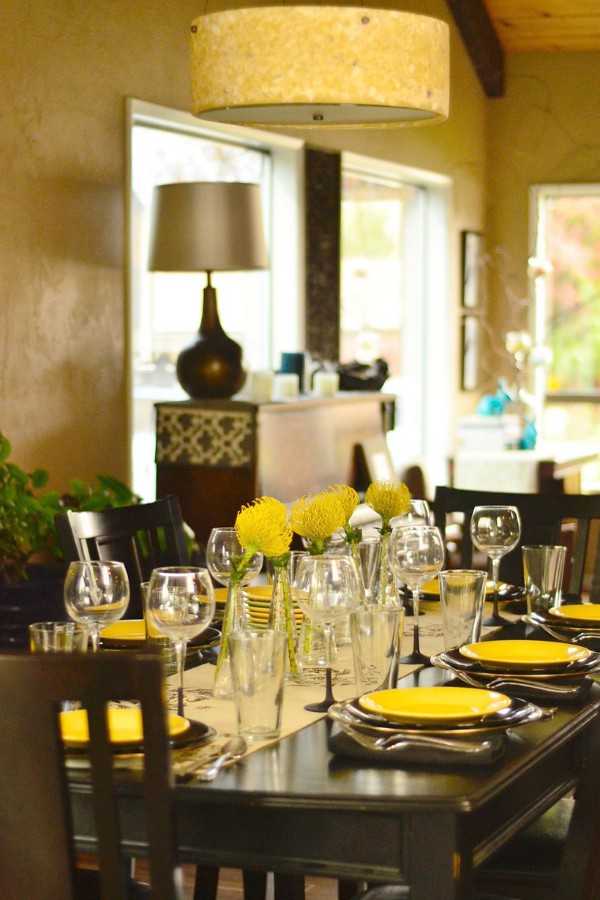 Setting the table.
We invited friends for dinner, and invited the magic number of 8 guests (which fits nicely around our table), and I set the table using a black and yellow theme.
There are so many options when setting the table. Choose one that fits your own personal style, and remember to keep it simple.
To me, there is nothing worse than a cluttered table with unnecessary items. I was questioning myself as I lined the center of my table with these delightful blooms.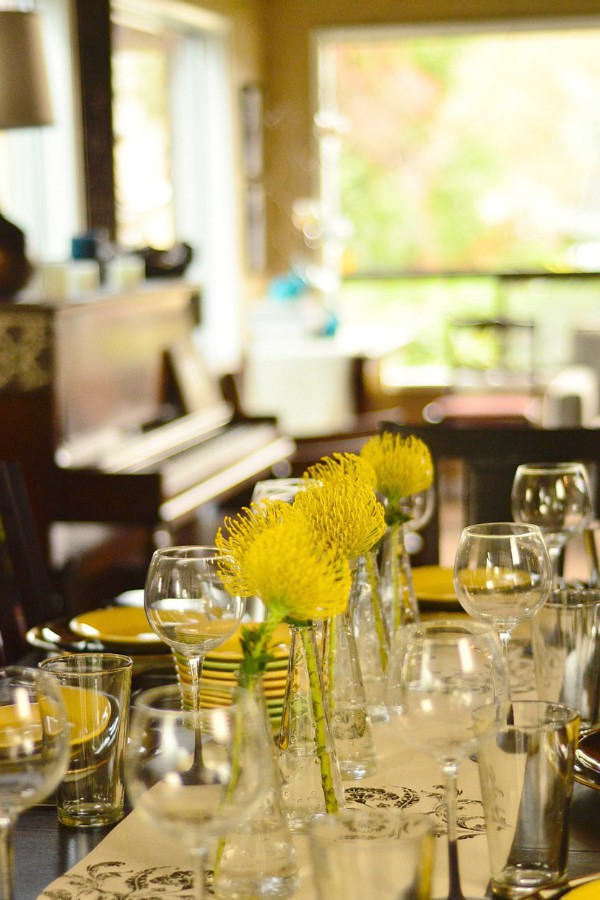 Preparing the vases.
Would it be too much?
Would it block our view?
Using a 6-inch vase, I cut the stems and made the centerpiece lower than eye level, so we could all see each other.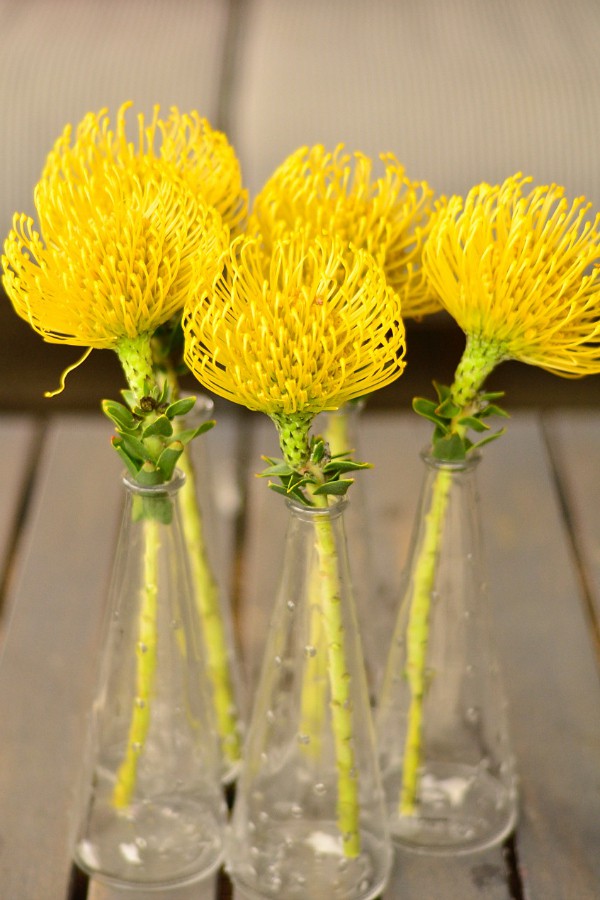 Why we gather.
We did sit around the table for hours and visit with our guests, which ultimately is the BEST part of entertaining.
Colors and beautiful dishes and serveware are great, but it's really the company that makes the best party. (Hi, Haggis!)
What color would YOU describe as a fun dinner party?
Black and white Courtly Check pattern dishes are from MacKenzie-Childs.
Hello and welcome to my home and table!
I'm Sandy—lover of food, family, cooking, THE BIG BOARD, travel, and bringing people together. Through great recipes and connection around the table, we become better, stronger, and more courageous people. Feasting on Life is real, and every time we do it, we grow a little more. Read more...