Greek Yogurt Spinach Kale Dip Recipe
Enjoy this Greek Yogurt Spinach Kale Dip Recipe for springtime entertaining, with your favorite chopped vegetables, pita chips, or crackers!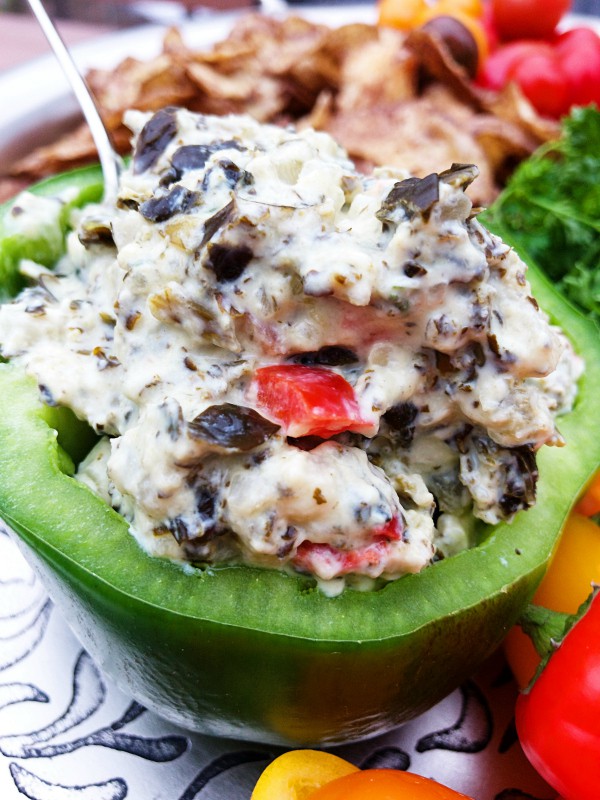 This past week, on our nature hike, I brought back home a few branches for my dining room.
Bright green moss, be still my heart.
I like to look around at the ordinary, and fancy it up with nature!
I will truly be missing the blossoms "back home" this year, being in the high desert, it's a totally new landscape.
But not enough to pine away for "what was" … instead, I want to look for the beauty in each day and find newness and life!
We live in a very simple, charming mountain home, and why I love it so is the wide open floor space, white walls (mixed with some wood), and tons of windows. Add in a few green plants that make me happy (partly because I have not killed them).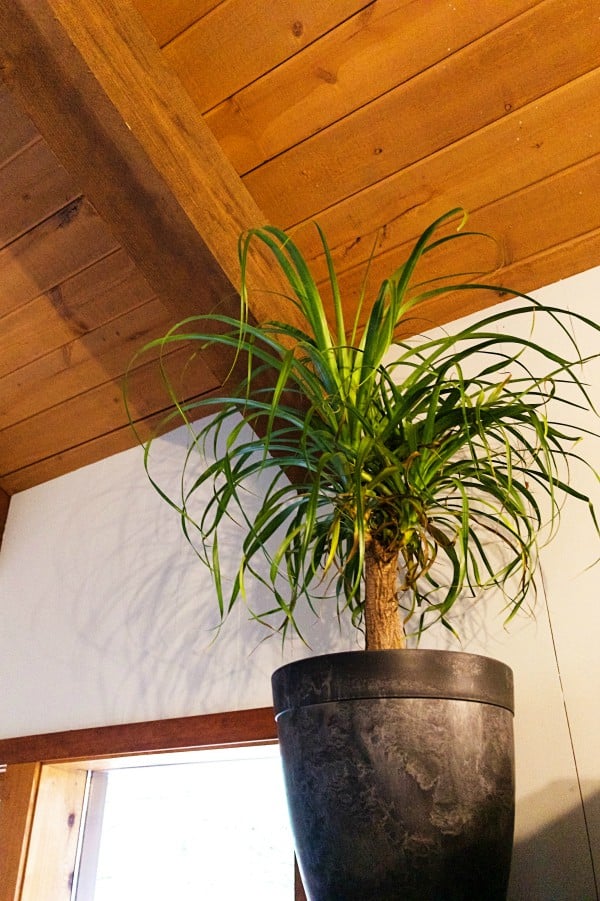 My new addition is my Ponytail Palm.
The fern has retired to the back patio (we'll see how long it lasts here in the high desert).
And 2 Fiddle Leaf Figs have never been happier with all this sunlight!
I love how my friend Melissa, from The Inspired Room, describes how the simple things of decorating can bring pure delight:
"There are lots of ways you can bring more luxury to your life even on a budget. You might decide what to save and what to splurge on in order to bring a little more luxury to an everday experience. Focus on experience and visual delights." – Melissa Michaels, Make Room for What You Love
Greek Yogurt Spinach Kale Dip Recipe
We enjoyed this dip a few weeks ago, served in a hollow green bell pepper.
It's one of my favorite Greek Yogurt dips, filled with lots of veggies and a good amount of crunch, like big chunks of red pepper (you can add orange and yellow, too).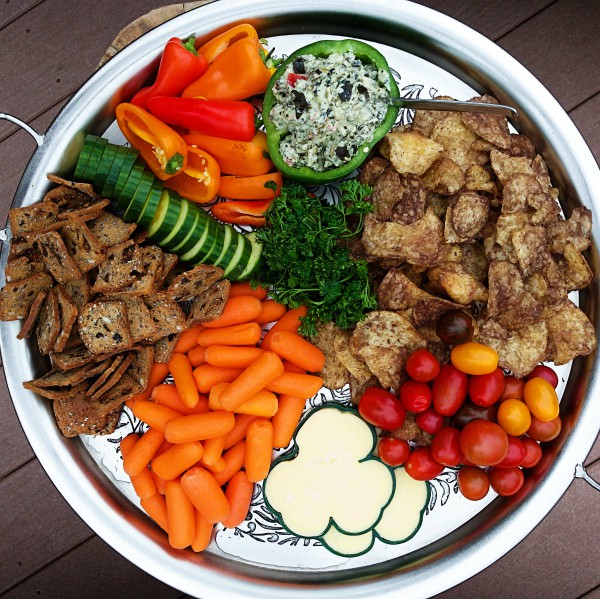 Serve with a side of veggies or crackers and chips.
Perfect for weekend entertaining (or a March Maddness party!) :)
ENJOY!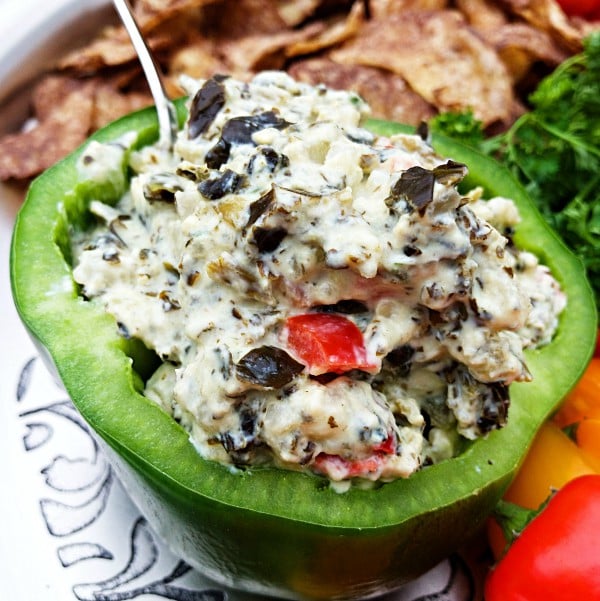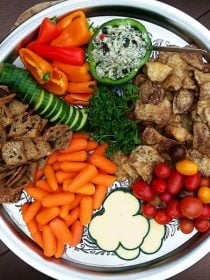 Get the Recipe: Greek Yogurt Spinach Kale Dip Recipe
Ingredients
1 17 ounce container Greek yogurt
1 Tbsp. olive oil
Juice of 1/2 lemon
1 Tbsp. honey
1 cup finely chopped kale
1 cup finely chopped spinach
2 green onions, finely chopped
1/4 cup red bell pepper, finely minced
⅓ cup carrot, finely minced
3 cloves garlic, finely minced
½ tsp. salt
1/4 tsp. white pepper
½ tsp. garlic powder
½ tsp. dill weed
Instructions
Combine kale , olive oil and lemon juice in a small bowl. Season to taste with salt and pepper. Massage kale with your hands to soften the kale and infuse the flavor of the olive oil and lemon juice. Let sit for about 10 minutes.

Meanwhile, mix the rest of ingredients in a large bowl or serving vessel. Fold in chopped kale and salt to taste.

Serve with pita chips, vegetables, or crackers!
More dip recipes:
Hello and welcome to my home and table!
I'm Sandy—lover of food, family, cooking, THE BIG BOARD, travel, and bringing people together. Through great recipes and connection around the table, we become better, stronger, and more courageous people. Feasting on Life is real, and every time we do it, we grow a little more. Read more...