Make at Home Black Bean Hummus
Make-at-home Black Bean Hummus recipe is a fresh hummus dip made with chickpeas and tahini. Blend until creamy and serve with raw vegetables!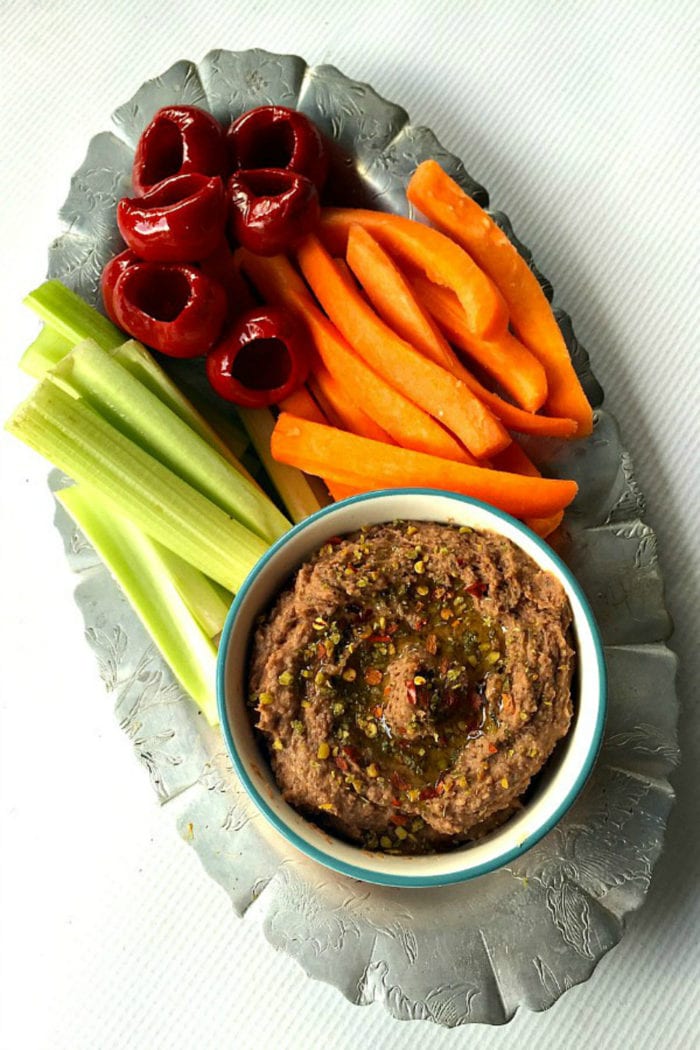 Have you ever made your own hummus? It's easy! This make-at-home recipe is delicious and super easy! Grab a can of black beans and get started!
Make at home Black Bean Hummus
For this recipe, instead of chickpeas, you we used black beans to make this Middle Eastern snack dip. And for a bit of extra flavor, stir in jalapeño pepper and lemon juice. Of course we are a hummus-loving-family, and this Ultimate Classic Hummus Board is on of my favorite boards to make!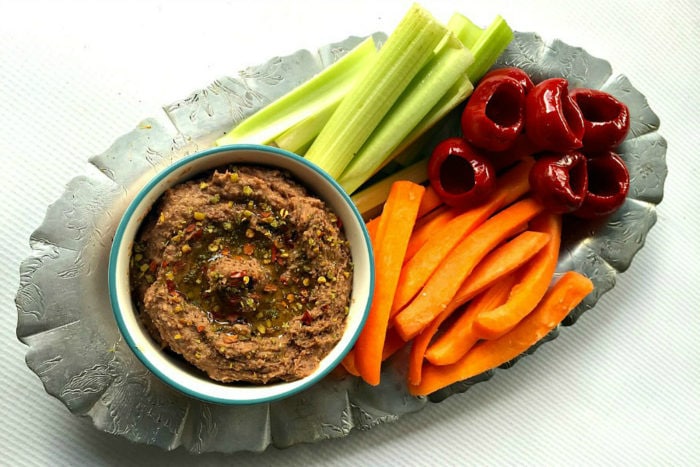 When I think of vintage, I also think of homemade, or cooking from "scratch," which is so rare today. Here's another great hummus recipe to try: Mint Lemon Hummus Recipe. Or, if you have the munchies? Try this "How to Make Crispy Roasted Garbanzo Beans."
Here are the ingredients needed:
Garlic clove
Fresh lemon juice (or lime juice)
Tahini
Ground cumin and salt
Black beans
Jalapeño pepper
Extra-virgin olive oil
Crushed red pepper, optional
Auto Camp Russian River, CA
Friends, we recently enjoyed visiting Auto Camp at Russian River in California. Let's just say, this airstream park is really cool. I'll be writing a travel post about it soon, so be watching. We loved our little home away from home, as we're working on a new project.
Coffee in bed every morning? Yes, please!
Hummus in the outdoors is cool
Even when camping, changing up a dinner party, and hosting appetizers is really fun!
Fresh cut veggies and hummus is always a hit. I also like to think of it as a "snack dinner." We're all about snacking when camping. You, too?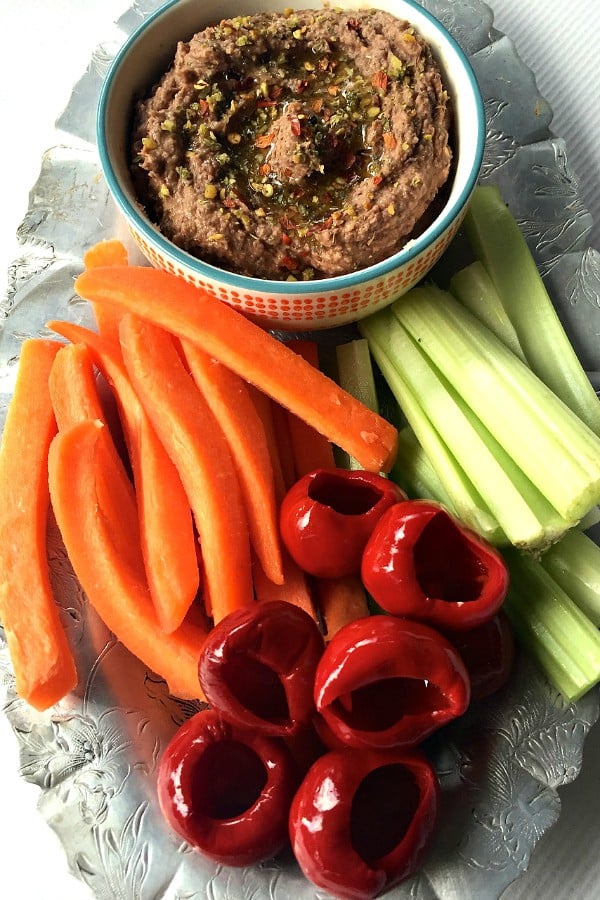 Cooking from scratch – Black Bean Hummus
We've become so distanced from cooking from scratch, that many of us wouldn't recognize good food even if we saw it today. Prepackaged and over-processed food has led to an "eat on the run," superficial lifestyle. I really think that we've forgotten that some things take time, because we're always in a hurry, looking for quick fixes.
Cooking from scratch reminds us to sit. To savor and too enjoy. To slow down.
If you're wanting to expand this recipe, and master a beautiful Crudités Platter, here are 7 Tips for a Delicious Crudités Platter.
Homemade is always best.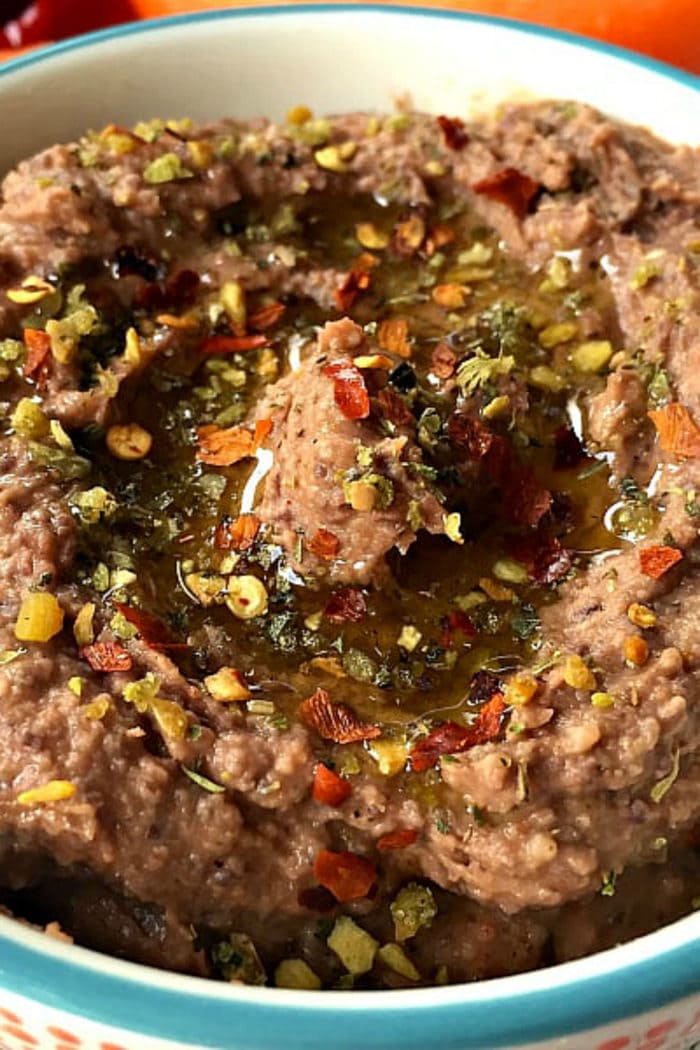 How to make homemade hummus
Of course a normal hummus requires chickpeas (or garbanzo beans), but this time I used a can of drained black beans.
Make it from scratch! It's very easy to whip up, using a Cuisinart 14-Cup Food Processor all of the ingredients, and with a few whirls, you have a delicious hummus!
You can buy the food processor, HERE.
Garnish with a drizzle of olive oil. Always sprinkle with crushed red pepper.
And the KEY to a delicious crudités platter is having a premium sweet red pepper.
What I love about this recipe is that you can use lemon or lime juice. Citrus is the key!
More hummus recipes to try:
Sweet Heat Chickpea Avocado Salad Sandwich
Get the Recipe: Black Bean Hummus
Ingredients
1 garlic clove, peeled
2 Tbsp. fresh lemon juice, (or lime juice)
1 Tbsp. tahini
2 tsp. ground cumin
¼ teaspoon salt
1 15 oz can black beans, rinsed, drained
1 small jalapeño pepper, chopped (optional – remove the seeds if you don't want as spicy)
1-2 Tbsp. extra-virgin olive oil
Dash of crushed red pepper, optional
Instructions
Place garlic, lemon juice, tahini, cumin, salt, black beans, jalapeño pepper (optional), in a food processor and process until smooth. Spoon the mixture into a medium bowl; drizzle with extra-virgin olive oil.

Garnish with crushed red pepper. Serve with fresh veggies or pita chips.
Notes
Originally posted March 2016
Hello and welcome to my home and table!
I'm Sandy—lover of food, family, cooking, THE BIG BOARD, travel, and bringing people together. Through great recipes and connection around the table, we become better, stronger, and more courageous people. Feasting on Life is real, and every time we do it, we grow a little more. Read more...