Strawberry Guacamole and DIY Trough Pond
Looking for an easy guacamole recipe? Mash the avocados, add in some diced strawberries, and you have the best guacamole recipe for your next Mexican feast. Everyone knows at a Cinco de Mayo party, homemade guacamole is the best. Serve this Strawberry Guacamole with your favorite chips!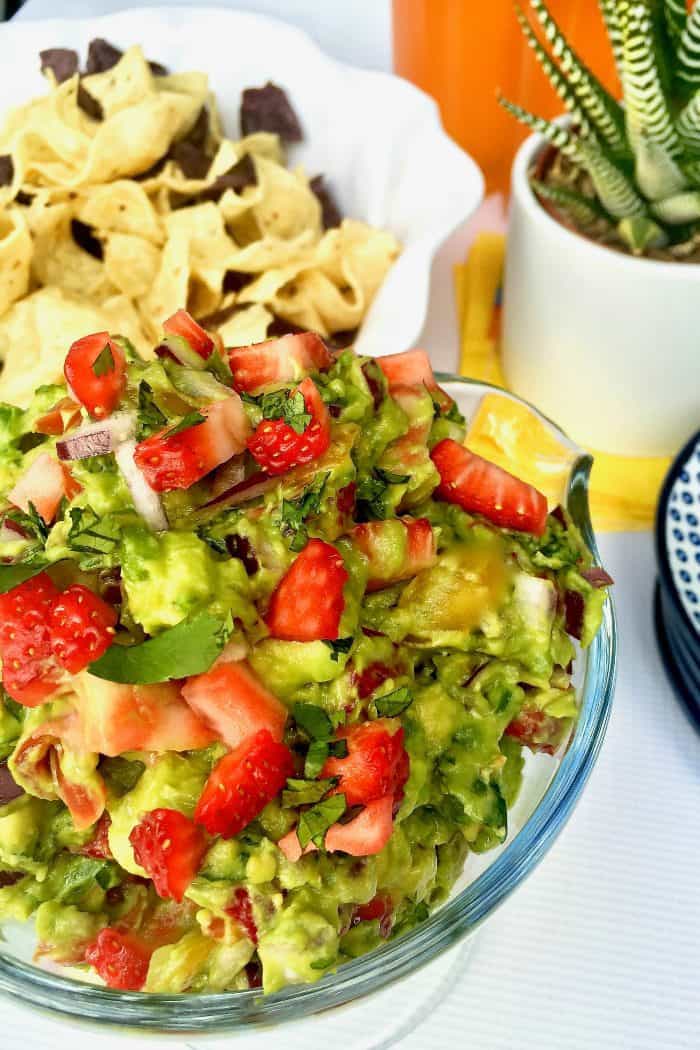 I love the versatility of guacamole. You can add pineapple, black beans, strawberries, mango, cranberries, so many yummy additions to change up the flavor!
Serve it with chips, vegetables, as a side for Mexican dishes, in a wrap, on a sandwich … I don't really need to tell you, right?
Best Guacamole Recipe
Add strawberries? Yes! It's sweet and savory, which we love! (By the way, have you tried Peach Avocado Salad? SO GOOD!)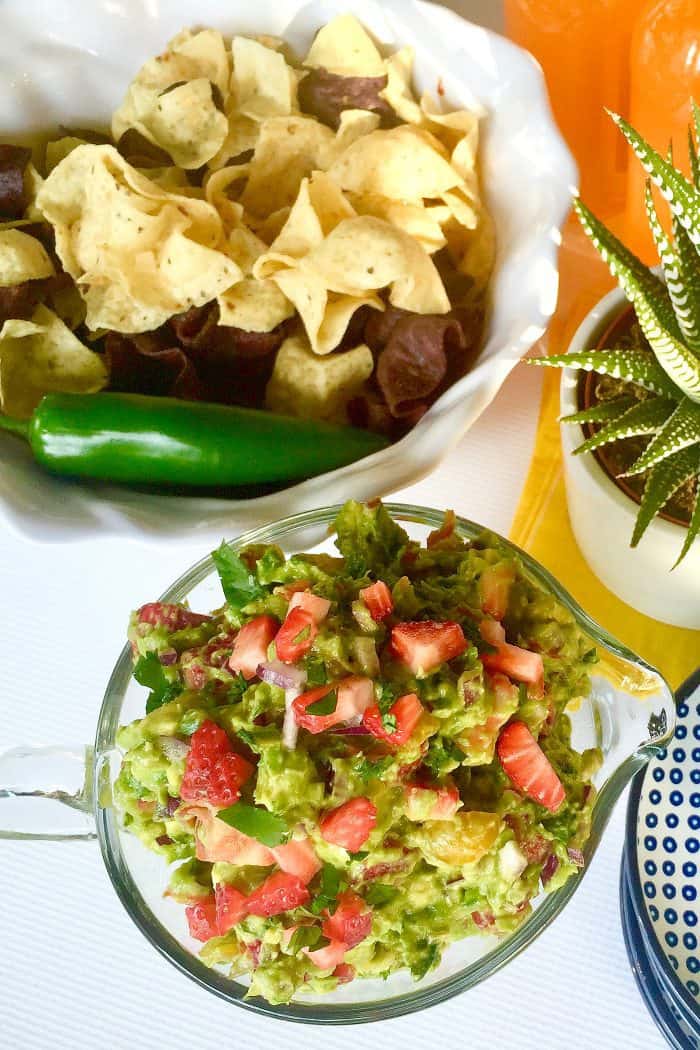 Since I'm in purging mode, getting ready for our big move, I was thinning through our backyard photos, and came across these photos of our DIY Trough Pond that we put in a few years ago.
DIY Trough Pond
The inspiration came from wanting a water feature that would be low profile, next to our outdoor dining space, with a fountain, and lily pads, etc.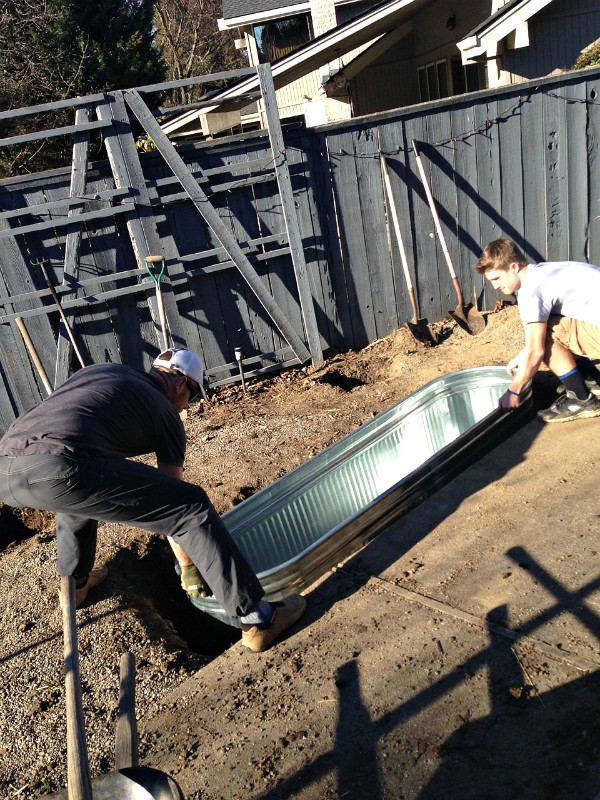 So we hired our friends' sons to come and dig a deep hole. Mission accomplished! (We hired, because unlike this project that nearly killed my husband, (kidding), we learned to not do it all ourselves!)
We bought a large, oversized water trough, added a plastic liner (to make it last longer), and put a small water feature in.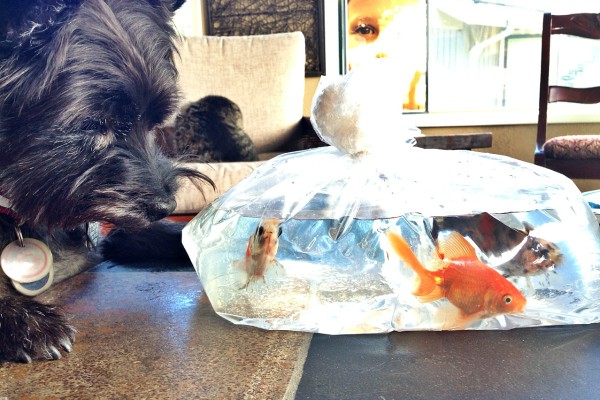 Bought fish and water plants —which Haggis loved!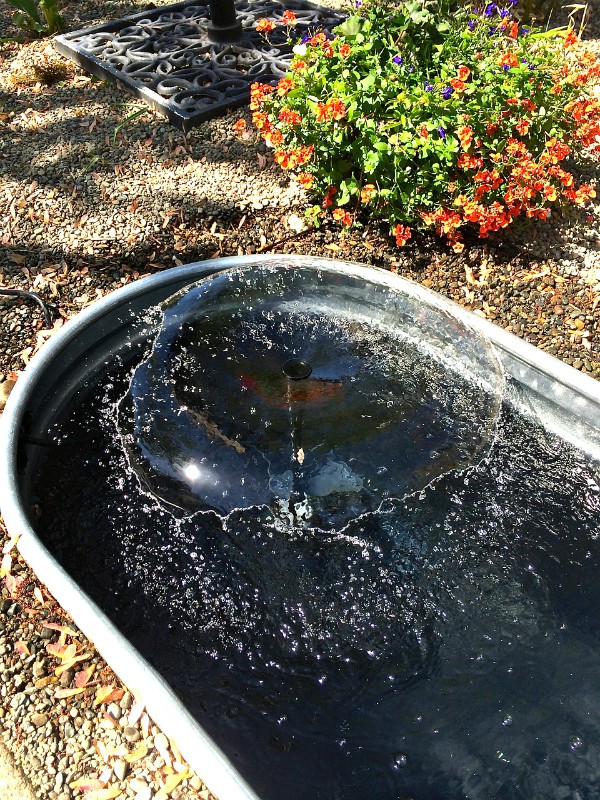 And it was lovely for our outdoor space! (Here's another little DIY project that we did a few years back.)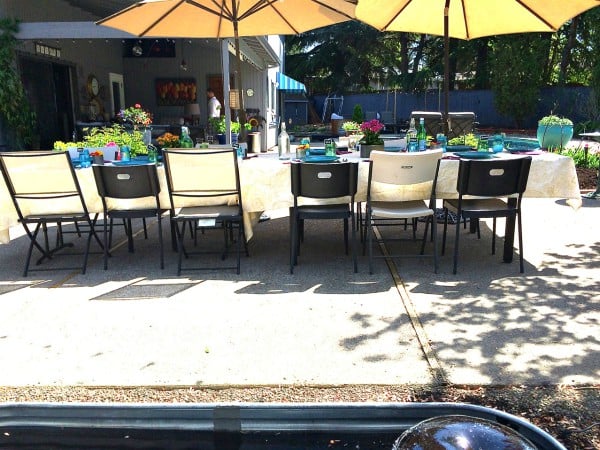 I miss our backyard greatly, but where we moved to had some nice surprises.
Not at all the same climate—different and new—and an adventure for sure!
Strawberry Guacamole
In the meantime, if you're hosting a party sometime soon, and looking for a spin on guacamole, give this Strawberry Guacamole a try!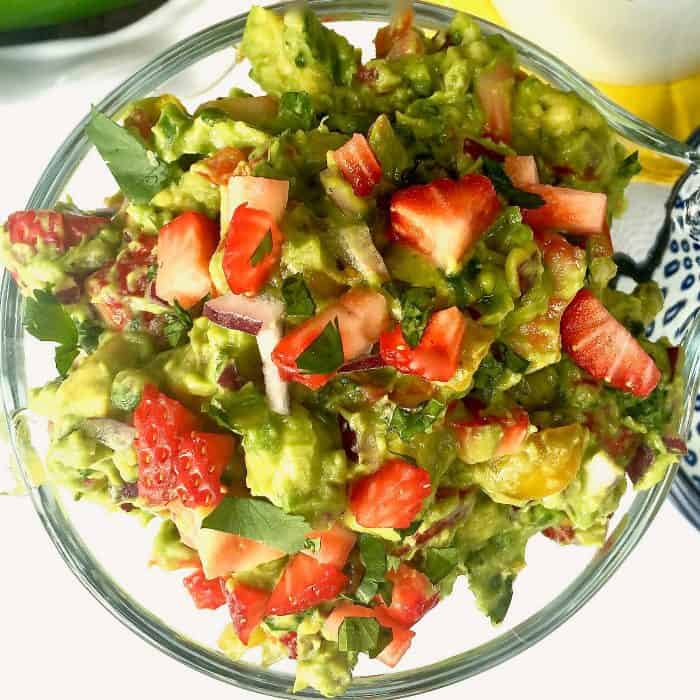 Get the Recipe: Strawberry Guacamole
Ingredients
6 avocados, cut into chunks
1 cup strawberries, cut into chunks
1/2 cup red onion, diced
1 cup cherry tomatoes, cut in half (I use the yellow ones)
1 cup cilantro, finely chopped
2 diced seeded jalapeño, finely chopped
1-2 lime juice & zest
Salt and white pepper to taste
Instructions
Gently mix all ingredients together and serve with your favorite chips.
More avocado recipes: Prawns Mango Avocado Salad [RE], Avocado Tuna Cakes [Well Plated], and Avocado and Three Bean Salad [Noble Pig].
This post was originally posted in May 2016.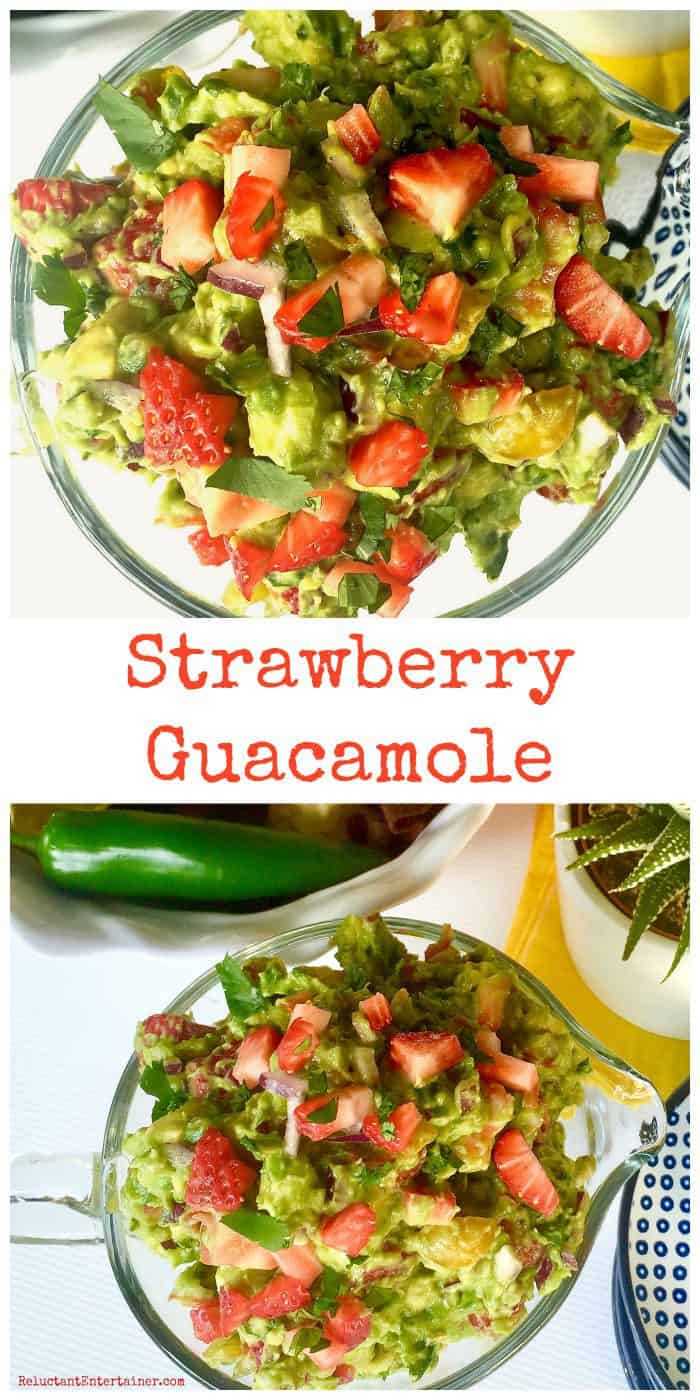 Hello and welcome to my home and table!
I'm Sandy—lover of food, family, cooking, THE BIG BOARD, travel, and bringing people together. Through great recipes and connection around the table, we become better, stronger, and more courageous people. Feasting on Life is real, and every time we do it, we grow a little more. Read more...