Strawberry Guacamole and DIY Trough Pond
Friends, get the avocados cut or mashed, and add some diced strawberries, for this delightful Strawberry Guacamole, perfect for a Mexican feast! Thank you California Avocados, for helping me share this recipe with you, and sending me a box of deliciousness!
I love the versatility of guacamole. You can add pineapple, black beans, strawberries, mango, cranberries, so many yummy additions to change up the flavor!
Serve it with chips, vegetables, as a side for Mexican dishes, in a wrap, on a sandwich … I don't really need to tell you, right? Add strawberries? Yes! It's sweet and savory, which we love!
Since I'm in purging mode, getting ready for our big move, I was thinning through our backyard photos, and came across these photos of our DIY Trough Pond that we put in a few years ago.
DIY Trough Pond
The inspiration came from wanting a water feature that would be low profile, next to our outdoor dining space, with a fountain, and lily pads, etc.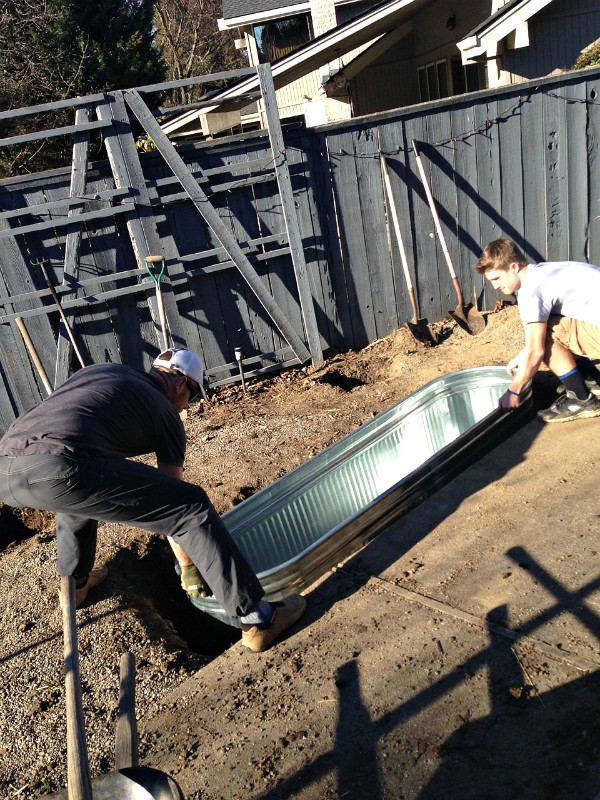 So we hired our friends' sons to come and dig a deep hole. Mission accomplished! (We hired, because unlike this project that nearly killed my husband, (kidding), we learned to not do it all ourselves!)
We bought a large, oversized water trough, added a plastic liner (to make it last longer), and put a small water feature in.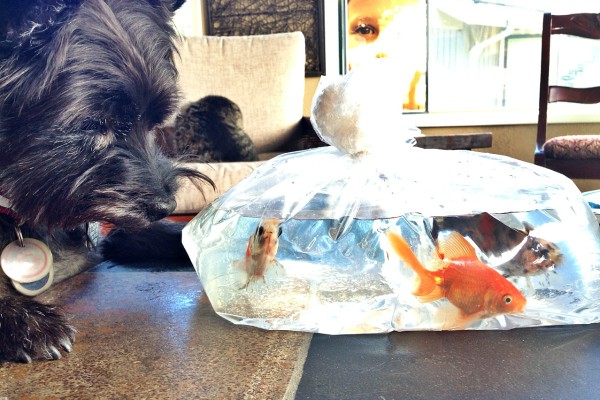 Bought fish and water plants —which Haggis loved!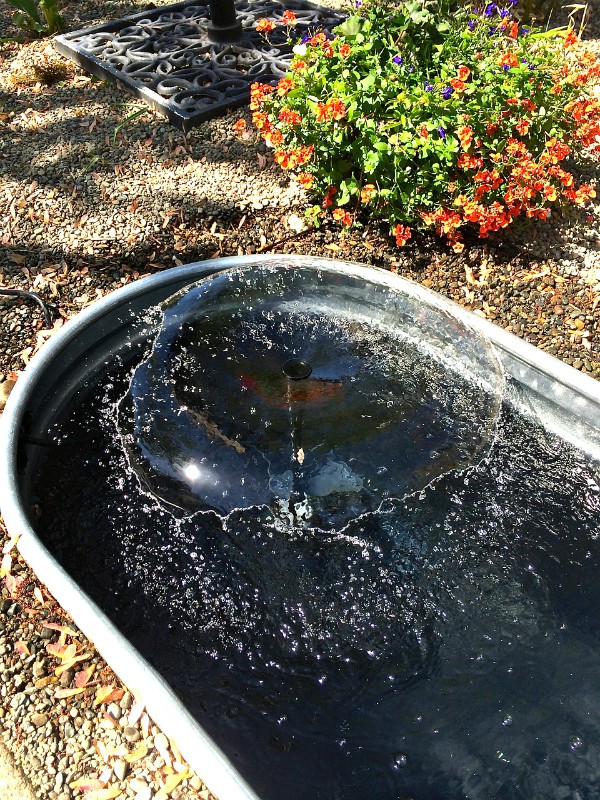 And it was lovely for our outdoor space! (Here's another little DIY project that we did a few years back.)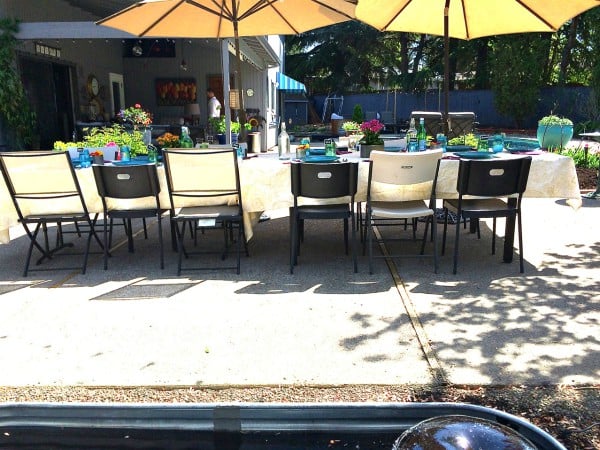 I will miss our backyard greatly, but where we are going will have some nice surprises. (We won't have a yard like this, but that doesn't mean we can't have one again one day, even though BIG yards are a lot of work!)
Not at all the same climate—different and new—and an adventure for sure!
Strawberry Guacamole
In the meantime, if you're hosting a party sometime soon, and looking for a spin on guacamole, give this Strawberry Guacamole a try!
Strawberry Guacamole
Ingredients:
6 avocados, cut into chunks
1 cup strawberries, cut into chunks
1/2 cup red onion, diced
1 cup cherry tomatoes, cut in half (I use the yellow ones)
1 cup cilantro, finely chopped
2 diced seeded jalapeño, finely chopped
1-2 lime juice & zest
Salt and white pepper to taste
Directions:
Gently mix all ingredients together and serve with your favorite chips.
All images and text ©