Homemade Fruit Salad Recipe
For easy hosting, enjoy this simple, healthy Homemade Fruit Salad Recipe! A refreshing fruit salad, just add fresh fruit, basil, mint, and lime!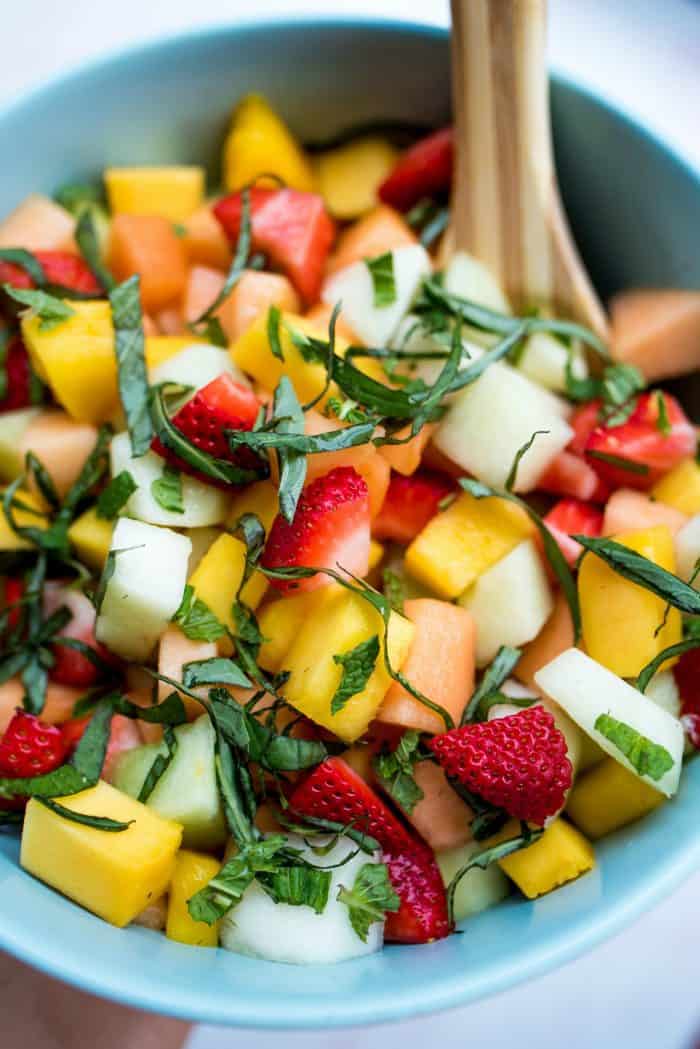 Friends, spring is in the air! I love the birds in the morning, the warmer weather (every 3 or 4 days where we live), and being able to walk for miles now!
I also love how the spring weather sort of gets me in the "groove" for entertaining.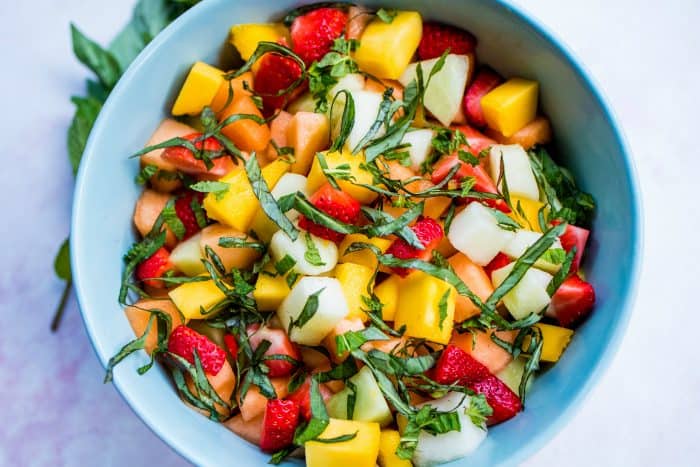 This Homemade Fruit Salad Recipe is easy to whip up for a spring or summer party! Or, if you're like me, and you love a good chicken salad, just add chicken!
You may also want to try Easy Chicken Melon Salad Bowls or this Grilled Avocado Mango Shrimp Salad.
And, I just found out it's National Baked Ham and Pineapple Day, which made me think of my Canadian Bacon and Pineapple Kabobs recipe–super fun for Easter!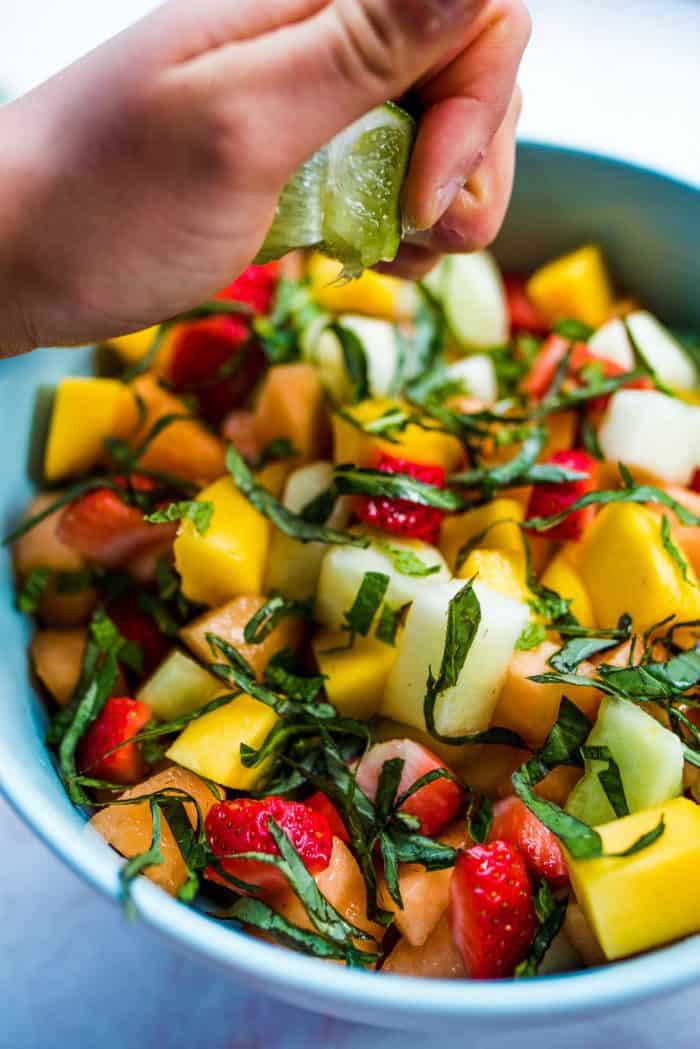 How to make fruit salad
Ingredients you will need for this salad are very simple: Honeydew, strawberries, cantaloupe, mango, chopped basil and mint.
What makes the salad complete? Fresh lime!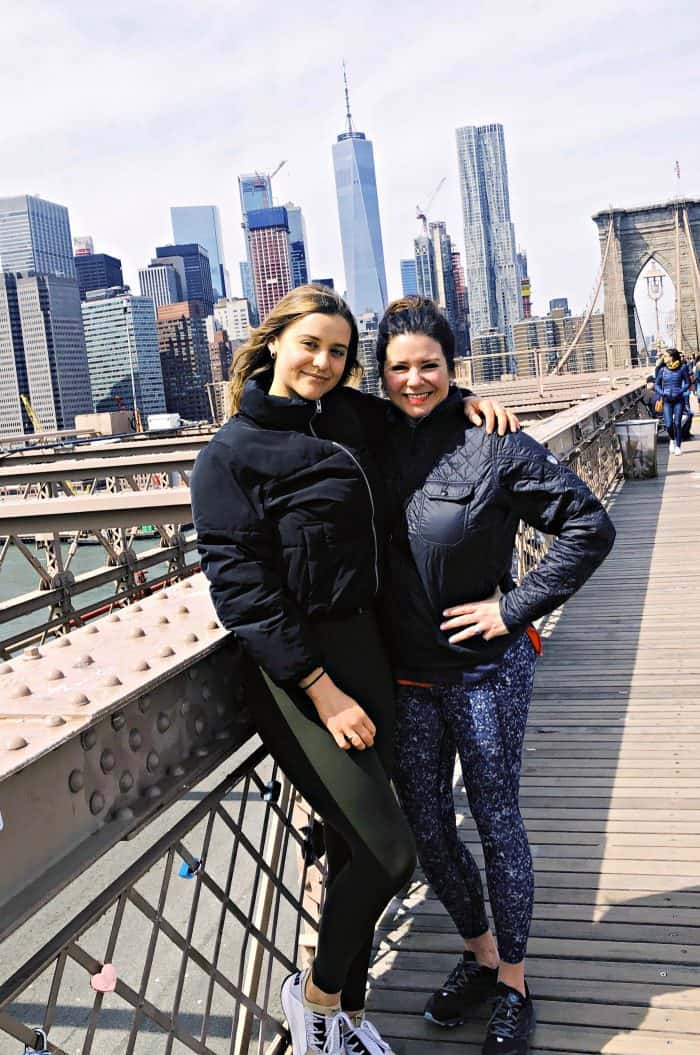 When I was in New York this past week, one day my daughter and I walked from Greenwich Village to the Brooklyn Bridge and back. We walked 12 miles and walked and talked and talked and walked. It was so fun. I complained a little, I will admit. But as I got into it, and Abby wouldn't let me get an Uber, it was a good feeling of accomplishment. [side note: Abby walked 16 miles that day!]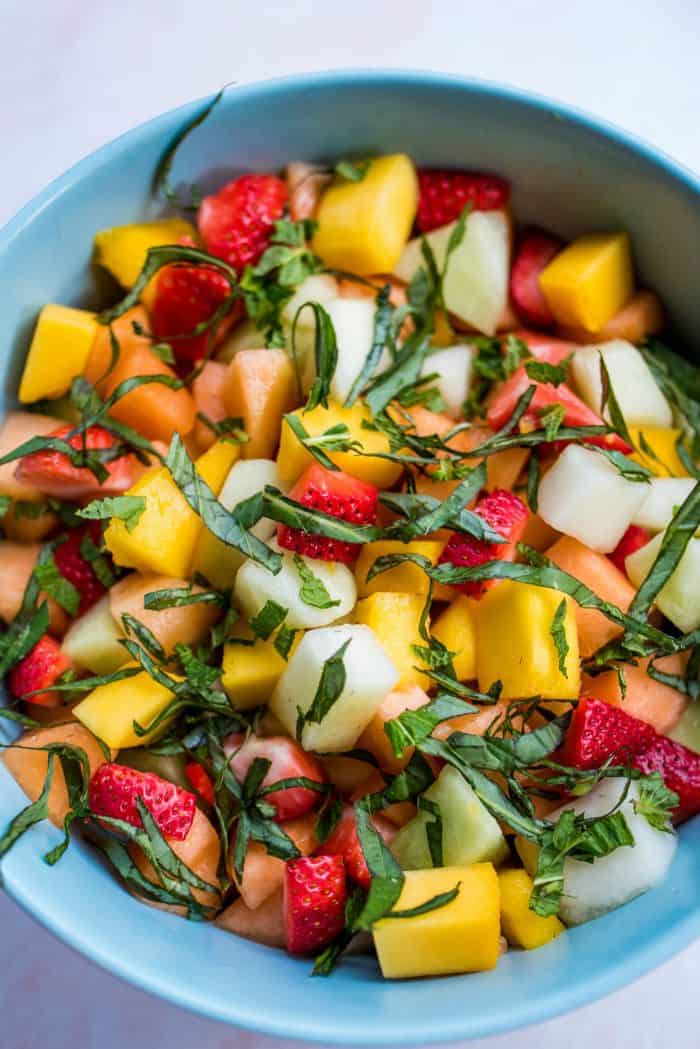 Homemade Fruit Salad Recipe
Just in time for Easter and spring and summer hosting, I'm sharing a very simple Homemade Fruit Salad Recipe with basil, mint, and lime today!
One thing I've learned about hosting is to plan, organize, and grab any short cuts that can make the process more enjoyable.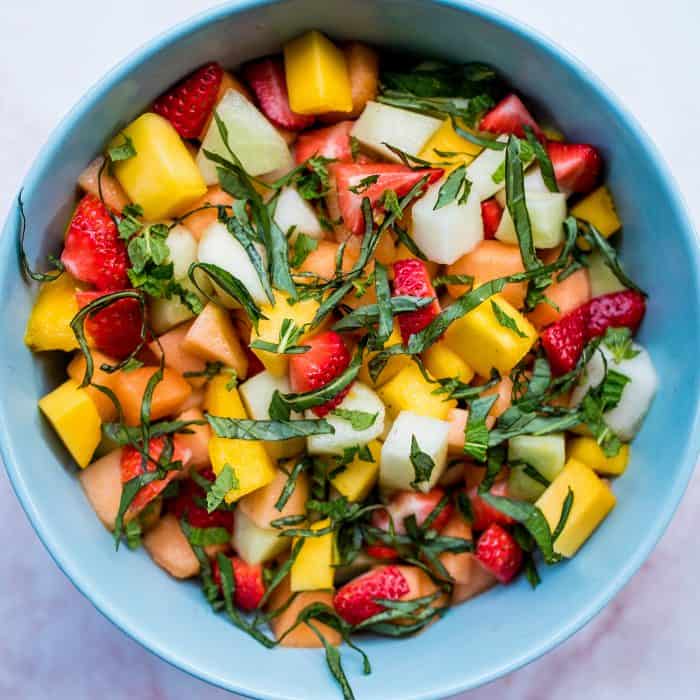 Quite honestly, if you're not organized or at least have a plan, it takes the fun out of hosting. Right?
If I said, just wing it, it will all come together, I'd be lying. Over the years I have been at a few parties where the hostess had this mindset, and it was chaos.
The idea is not perfection, but a "plan."
So while I'm preparing this salad, or maybe one of my guests is jumping in and cutting up the fruit, I think about hosting as a dance.
Your hands are busy, you're constantly moving, but at the same time you're listening and connecting with your guests.
I like that. It just feels right.
I like to call it feeling the groove of the party!
Happy hosting!
More fruit salad recipes: Fruit Salad with Poppyseed Dressing or Creamy Delicatessen Fruit Salad or Cheesecake Fruit Salad.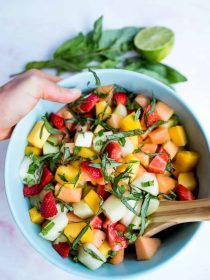 Get the Recipe: Homemade Fruit Salad Recipe
Ingredients
1 cup honeydew
1 cup strawberries
1 cup cantaloupe
1 cup mango
3 Tbsp chopped basil
3 Tbsp chopped mint
1/2 lime, juiced
Instructions
Cut all fruit into bite-sized pieces, place in a large serving bowl, and toss with herbs and fresh lime juice. Simple and delicious!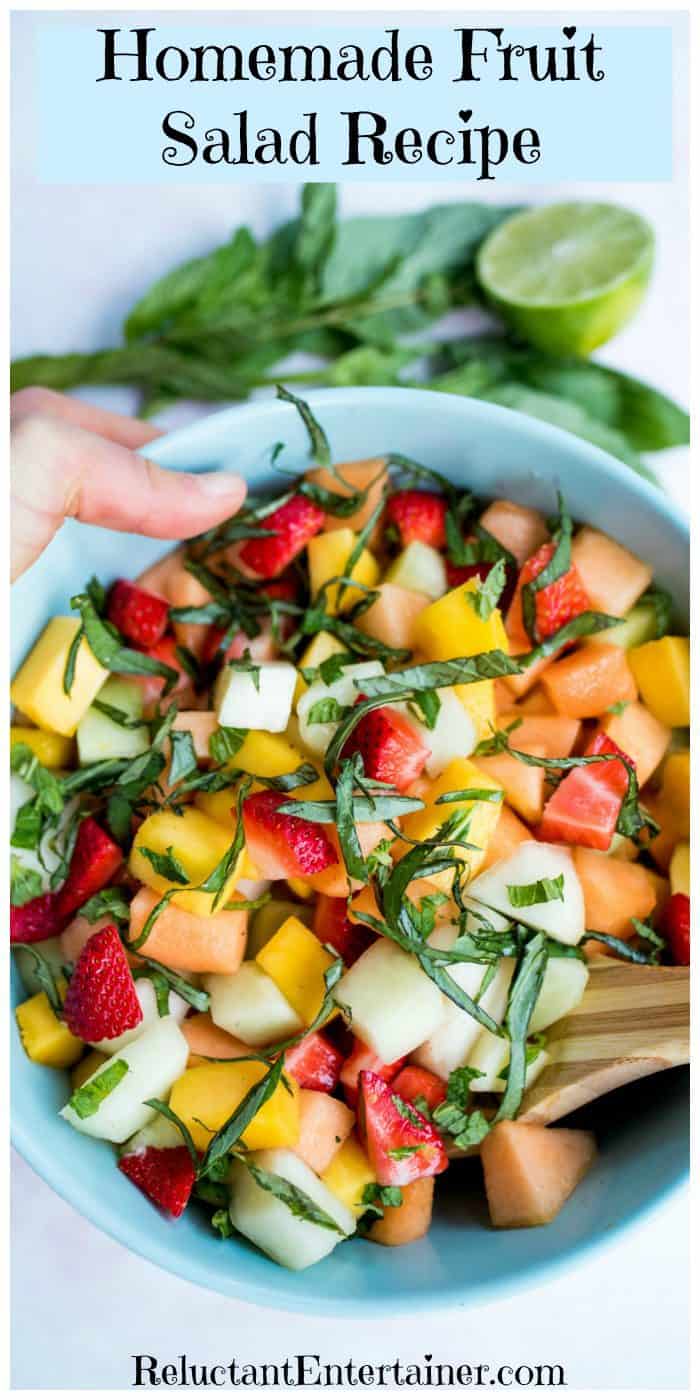 Hello and welcome to my home and table!
I'm Sandy—lover of food, family, cooking, THE BIG BOARD, travel, and bringing people together. Through great recipes and connection around the table, we become better, stronger, and more courageous people. Feasting on Life is real, and every time we do it, we grow a little more. Read more...