Outdoor Canning and How to Can Salsa
Our tomatoes are vibrant and beautiful this year. I love the varieties that we have, and when it comes to harvesting them, I'm always asked by friends how to can salsa.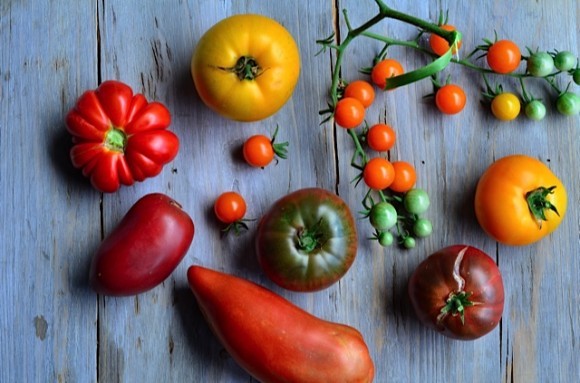 This time I invited my friend, Jessica, to help! She's never canned before and I'm a big proponent of the more seasoned (me!) teaching the younger (her!)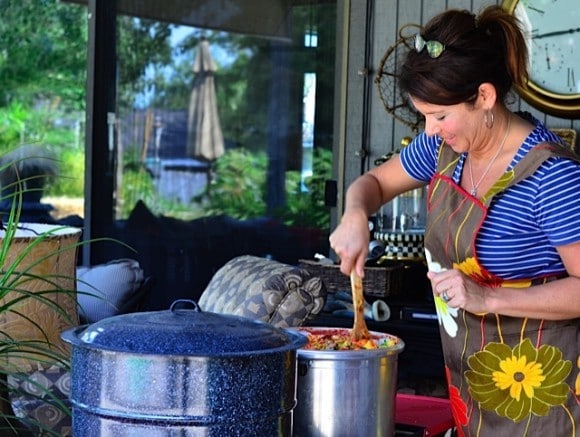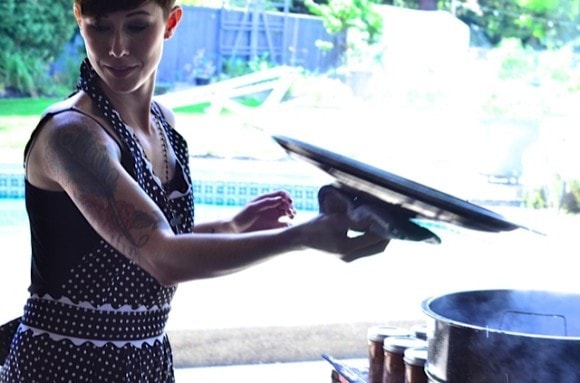 You can read her story, here, which is so sweet! Plus, she went home with her own beautiful 12 pints of fresh canned salsa.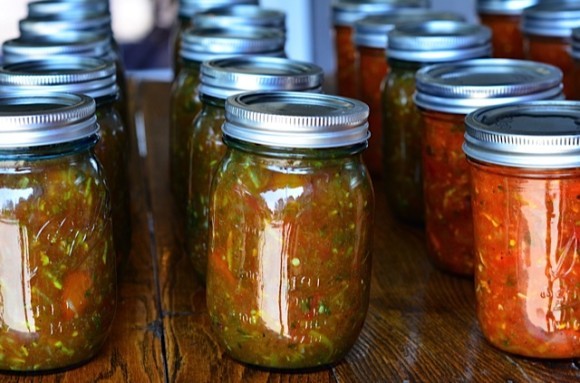 This year was slightly different for us, as we have a new 2-burner Camp Chef Pro 60 Modular Stove.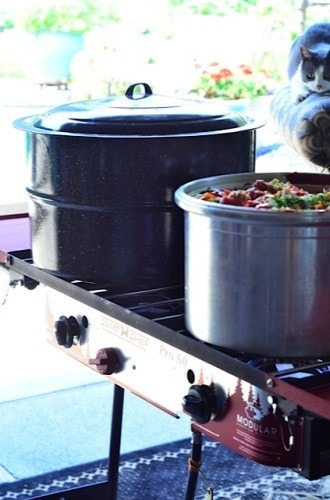 It's set up on our back patio and I couldn't be happier. Seriously, this beautiful piece of equipment has changed everything.
How to Can Salsa

1. Make sure you have all of your canning pots and tools ready, with jars and lids sterilized. Decide if you will can inside or outside.

2. The night before, DO THE FIRST STEP and follow my delicious Smokey Zucchini Salsa recipe. This entails grating and pickling 30 cups of zucchini, 12 peppers, and 6 large onions, and adding pickling salt. You let this sit and brine overnight.

3. The day of canning, add the rest of the ingredients, including 20 cups of fresh washed tomatoes from the garden! Leave the skins on – nice and easy!

4. Make sure you have on a cute apron! Jessica is wearing a Hip Hostess polka-dot apron.

5. Get the pot of salsa boiling on the stove, and then simmer. At the same time, get your water bath canner boiling on the other burner.

6. Jar the salsa into pint jars and process for 15 minutes.

7. Allow the jars to cool, and add a touch of "you" to the jar if you plan to give away as a gift. (I used my RE stamp for the stickers.)
This is the first year that the canning process was really enjoyable. I loved canning with a friend, teaching her about the art of canning, and I so appreciated how fast and easy the process was, by canning outside!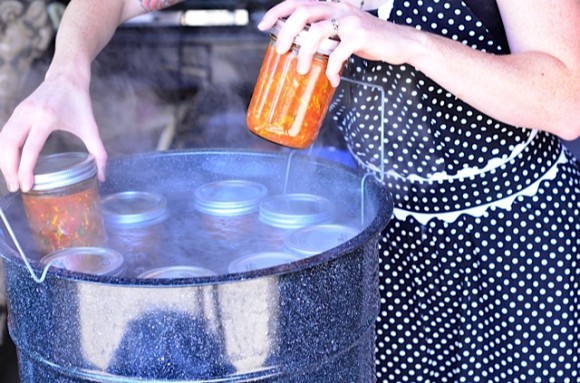 The mess was not there. The burners heated the pots of salsa and water so quickly, we could hardly keep up with the process! We were done in no time.
With a beautiful 26 pints ready to enjoy, and the "blue canning jars" for me will be saved for Christmas gifts this year.
Do you can in the indoors or the outdoors?
Camp Chef provided me with the stove, but I was not paid for this post. As always, all opinions are my own. But this stove is really awesome, and will perfect for camping, too!
Hello and welcome to my home and table!
I'm Sandy—lover of food, family, cooking, THE BIG BOARD, travel, and bringing people together. Through great recipes and connection around the table, we become better, stronger, and more courageous people. Feasting on Life is real, and every time we do it, we grow a little more. Read more...