How to Make Memory Binders
An inexpensive way to make a scrapbook for your child's school memories or achievements: How to make memory binders (Costco binders and sheet protectors).
Friends, looking for a way to preserve your kids' memories or keepsakes?
Since about 2000, I have saved my kid's "memories" in binders, filled with everything from school pictures, certificates, special, art, poetry, awards, report cards, our family Christmas card and letter … the list goes on and on.
How to Make Memory Binders
This post gives you a list of easy supplies to buy to make your own books. It's also a great idea for recipes or anything you want to preserve.
When you're not crazy about scrapbooking, then this is for you!
It's something tangible, with easy access for both us and for our kids' enjoyment. (I thumbed through my oldest son's book one year ago as we sent him off to college, and found a very sentimental letter. I try to fill the books with anything memorable that will be fun for the kids to look at as they get older.)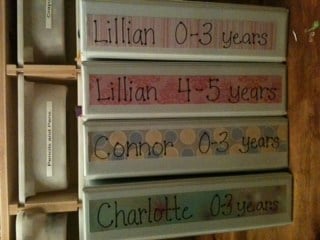 That's when I posted several years back about making easy, very inexpensive Memory Binders for your kids.
-Heidi wrote me last week and sent me a picture of her books, and I love how she organized them by her kids' ages
-My books are organized by my kids' school years.
-Either way, I'm linking to my original post, but here are the simple supplies that you will need.
Supplies needed to create a Memory Binder
2″ white binders from Costco (4 in a pack)
Scrapbook paper (or plain colored paper)
1 box sheet protectors
Starting with Pre-K, I have saved art, special memories, class pictures, sports awards, first book report, every report card, articles their dad has written – you name it, and have filed these papers into these books.
Here are more ideas of what goes in the binder!
ENJOY getting organized!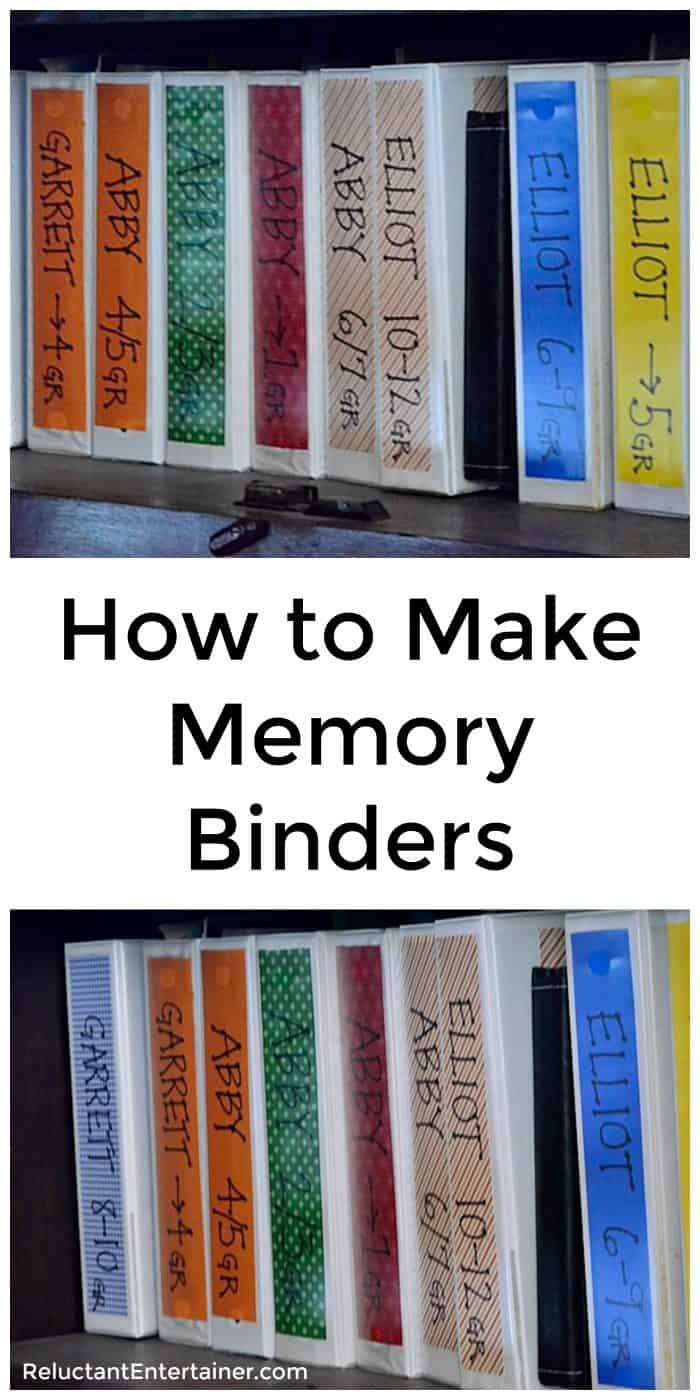 This is a repost from Sept. 2011
Hello and welcome to my home and table!
I'm Sandy—lover of food, family, cooking, THE BIG BOARD, travel, and bringing people together. Through great recipes and connection around the table, we become better, stronger, and more courageous people. Feasting on Life is real, and every time we do it, we grow a little more. Read more...