Easy Entertaining with Harry & David's Lime Meringue Cake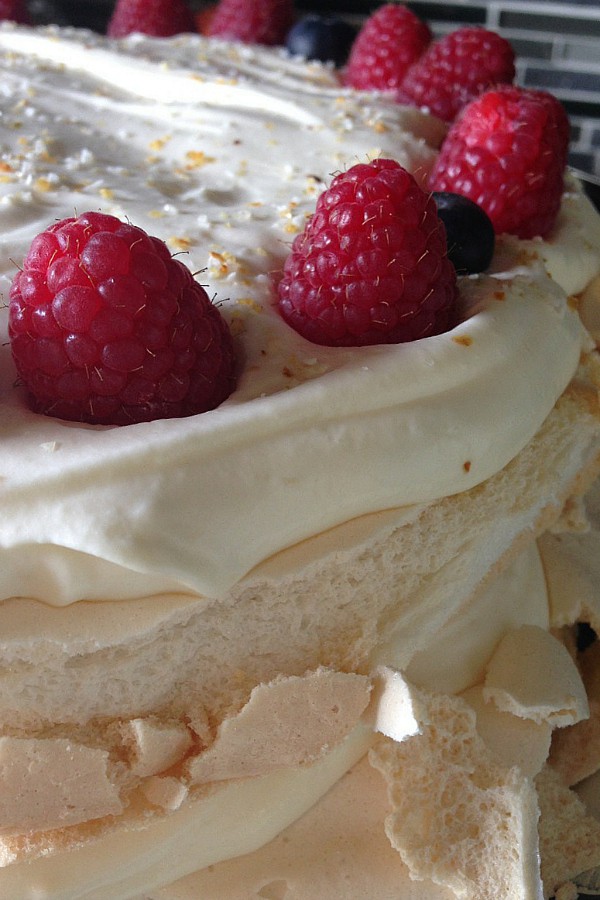 One thing I like about Harry & David bloggers coming to town for their blogging events is that I get to host the bloggers in my home! This week lunch will be served, as the Fresco Food Truck pulls up in front of my home and delivers adorable brown bag lunches! It's nice to spread the celebration out over the few days the bloggers are here, and include other Rogue Valley businesses. I'm always so proud of Harry & David and their generosity this way.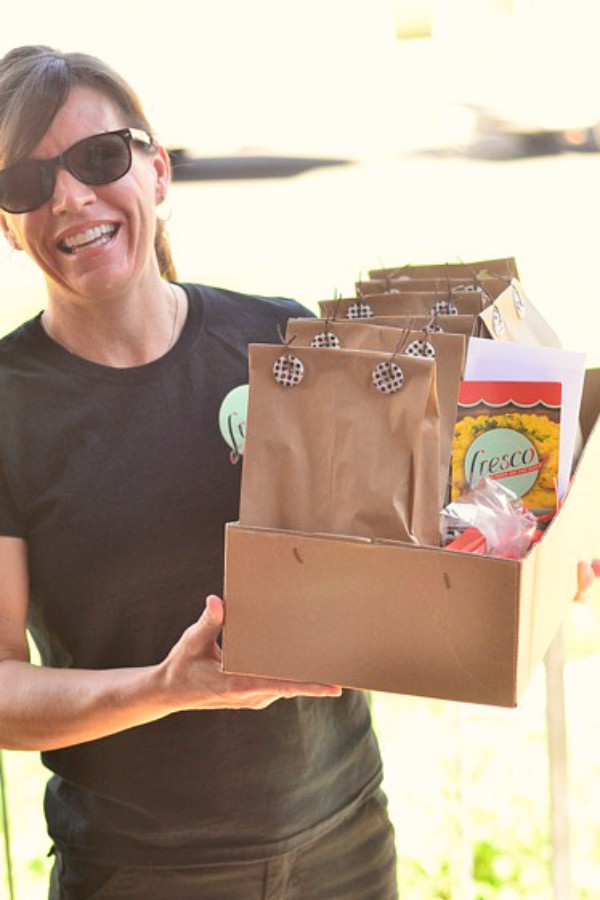 One of my favorite springtime traditions I like to make for dessert for guests is either mini pavlovas or a Meringue Cake.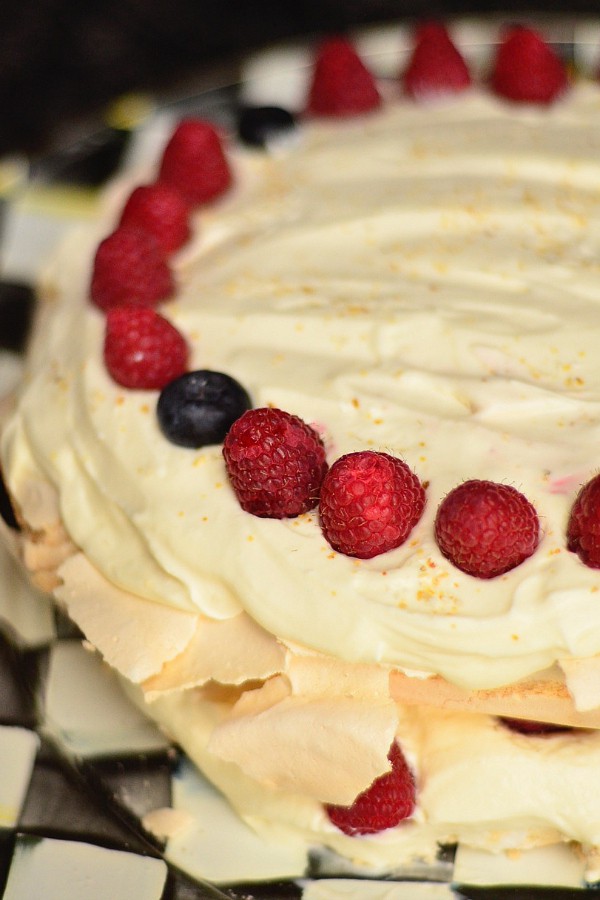 Today, using Harry & David's delicious Lime Curd (lemon is tasty, too), and in keeping with the spirit of simplicity, I'm sharing this easy Lime Meringue Cake.
It's layers of meringue covered in layers of soft whipped cream with lime curd, topped with fresh raspberries, and is just as good as it sounds.
Keep eggs and a jar of curd on hand. You'll always be prepared for company!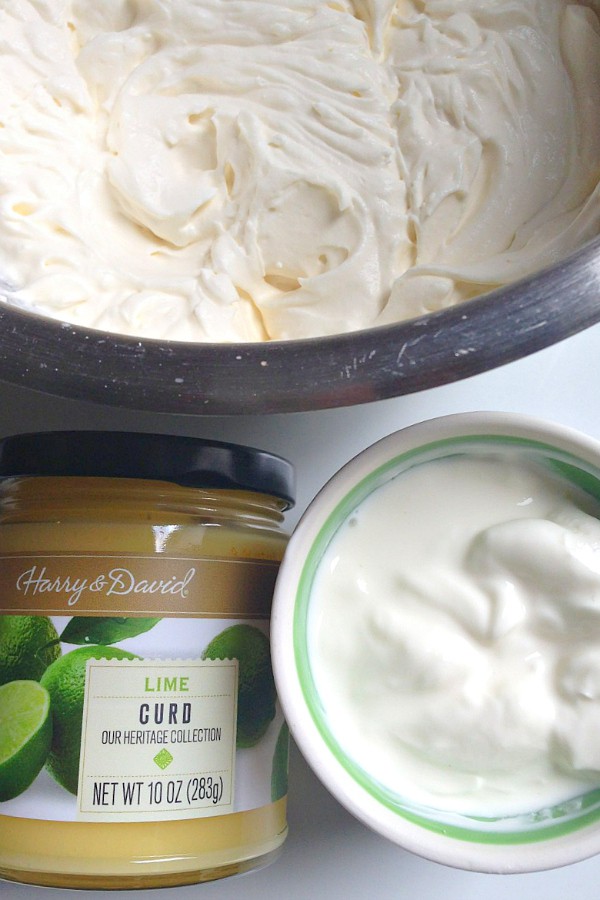 Easy as pie.
It may look difficult, but because it's made ahead of time, the hands-on part of constructing a meringue dessert is minimal.
The finished cake looks impressive, festive, and whether you make this or mini pavlovas (with the same ingredients), it's definitely good enough for company!
A reluctant entertainer.
If you've never made meringue or a pavlova before, this would be a great place to start.
It's as simple as pulling out your mixer, whipping egg whites with sugar, and baking it for 30 minutes. You turn off the oven and let it sit until you're ready to put the cake together (or use the mini pavlovas).
This is an excellent recipe for a reluctant entertainer :)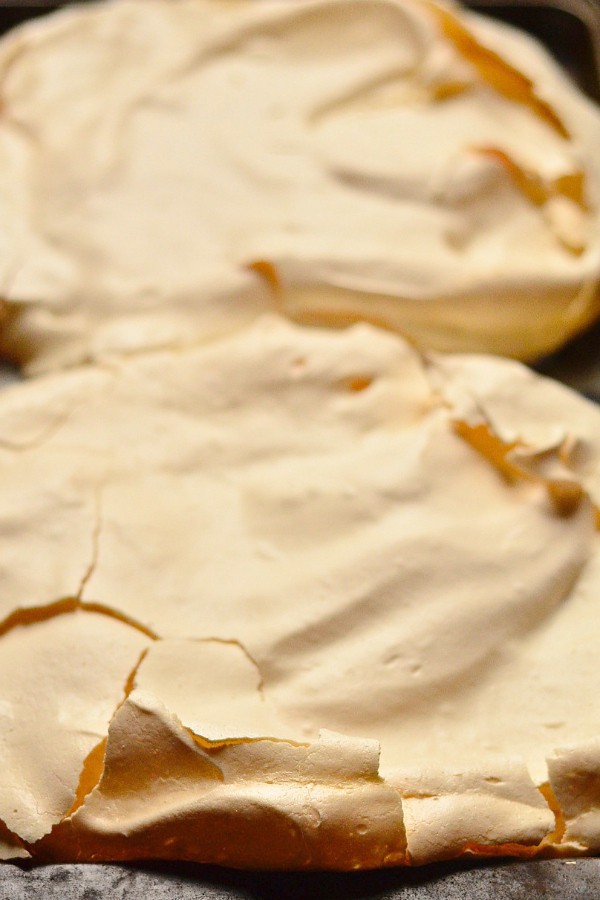 It is a beautiful, light, crisp cloud of sugar and air, fluffy and puffy.
Don't worry about imperfections.
You don't even have to worry about the meringue cracking or collapsing, since the whipped cream mixture will cover any imperfections.
After layering the meringues with the whipped cream mixture and refrigerating overnight, the layers solidify slightly to make a cohesive cake. Oh, and I used a finishing salt on top, also sold at Harry & David's Country Village. It's Coconut Lime from Salinity Salts – another local business in the Rogue Valley!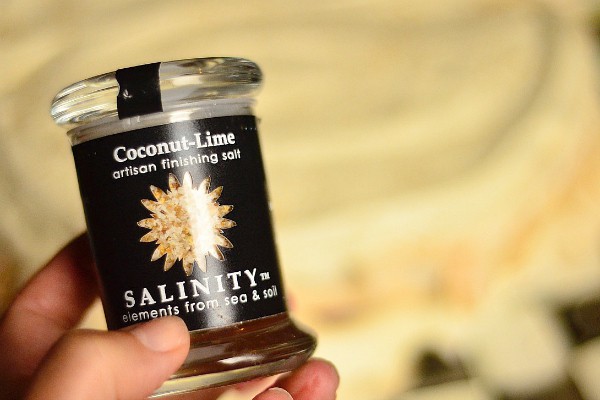 I love pavlova so much, a few summers ago I made a Cherry Pavlova Cake.
Perfect for gluten-free guests.
Remember there is no flour in the recipe, so it's perfect for your gluten-free guests!
Which, by the way.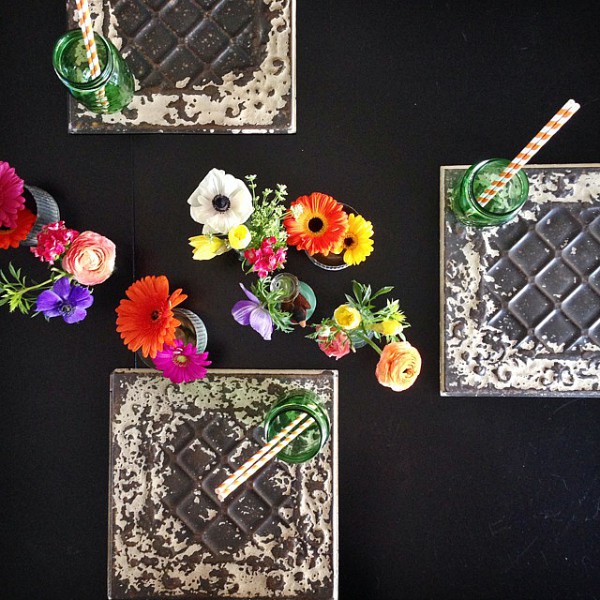 The table is set for our picnic today!
What's your favorite springtime "easy" dessert to make for guests?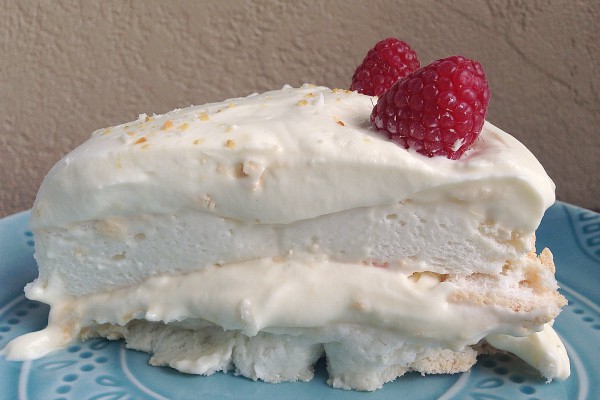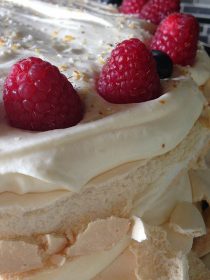 Get the Recipe: Lime Meringue Cake
Double the recipe to make a full size cake (2 pavlovas). Make up the day before (storing in airtight container or Ziploc bag).
Ingredients
6 large egg whites
1/4 tsp. cream of tarter
1 cup sugar
1 tsp. white vinegar
1 tsp. vanilla extract
1/2 tsp almond extract
2 cups heavy cream
1 10 oz. jar Harry and David Lime Curd
1/2 cup sour cream
1/4 cup powdered sugar
1 tsp. vanilla extract
Fresh raspberries
Fresh mint, optional
Instructions
Preheat oven to 250 degrees. Line a baking sheet with parchment paper, cutting (2) 10-inch circles from the paper for the full size cake. If you are making mini cakes, set aside a large scoop.

In a large bowl, combine egg whites and cream of tarter. Beat at medium-high speed until foamy. Gradually beat in the sugar, a tablespoon at a time. Continue beating until stiff peaks form. Fold in the vinegar, vanilla, and almond extract.

Spoon this mixture onto the circles of parchment paper (if you double the recipe for the cake). Or, using the scoop, scoop 16-18 large scoops onto the parchment paper.

Bake for 90 minutes. Turn oven off and let meringue cool completely in the oven.

Beat the cream and powdered sugar until stiff peaks form. Add in the sour cream, lime curd, and vanilla. Mix well.

When the pavlova cools, for the cake, lay one of the large meringue discs on a cake plate (removing the parchment paper). Spoon on half the filling mixture, adding raspberries around the outside edge. Layer the top disc of pavlova on top (removing the parchment paper), ending with the rest of the cream mixture. Garnish with raspberries.

For the mini pavlovas, just before serving, assemble each meringue by spooning the cream into the center of the meringue), and then place raspberries on top of the cream. Garnish with fresh mint (optional) and serve.
Hello and welcome to my home and table!
I'm Sandy—lover of food, family, cooking, THE BIG BOARD, travel, and bringing people together. Through great recipes and connection around the table, we become better, stronger, and more courageous people. Feasting on Life is real, and every time we do it, we grow a little more. Read more...