Mandarin Orange Salad
This Mandarin Orange Salad is fresh and delicious for any meal, potluck, or party!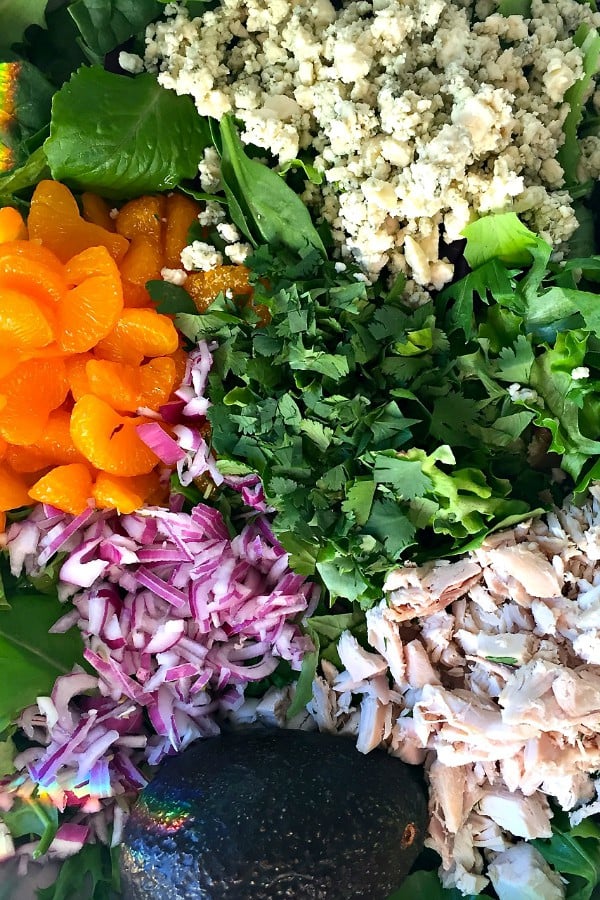 Friends, I'm in Italy this week! You can follow along on my Facebook page or SnapChat (SandyCoughlin).
I hosted a wonderful group of ladies this week, and made one of my favorite summer salads. Actually, these ingredients are so simple, and if you keep mandarin oranges stocked in your pantry, you can make it for any season!
I do like to think about the presentation of my table, or space that my guests will walk in to. Presentation is not essential to beautiful hospitality, but it does help set the stage. Right?
You've experienced it, walking into a room that is cheery where the table is set. It just makes you feel invited.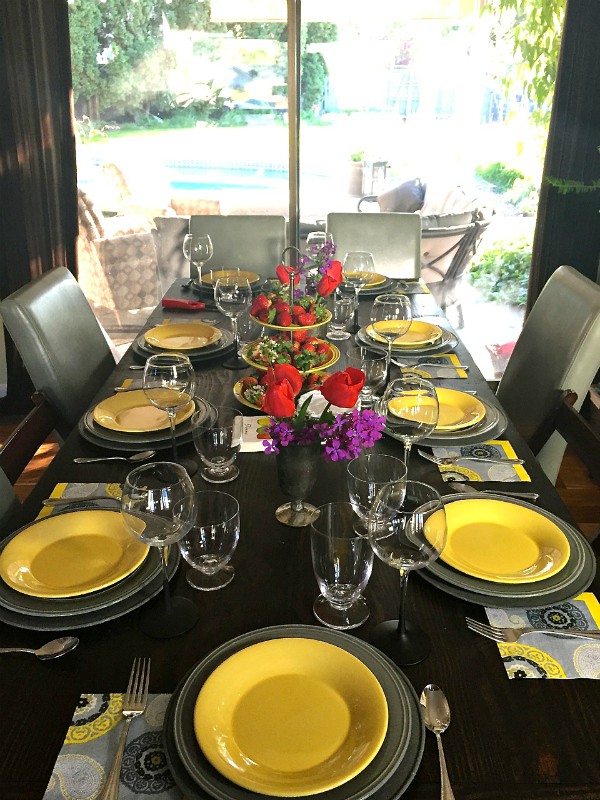 Setting the table
I have several sets of dishes, but I always start with which napkins (usually seasonal) I want to use.
This time I went for a gray and yellow theme.
I really wanted to use my LeCreuset pedestal, and yellow side dishes.
Once the table is set, keep a small collection of pretty platters, bowls, cheese boards and napkins (either cloth or paper), off to the side. You never know when you'll need them.
Have you thought about this? That cooking for people in your home, inviting them in, is far better than handing them a gift?
They always show up with few or none expectations. The things that we worry about as a hostess, are really not that important.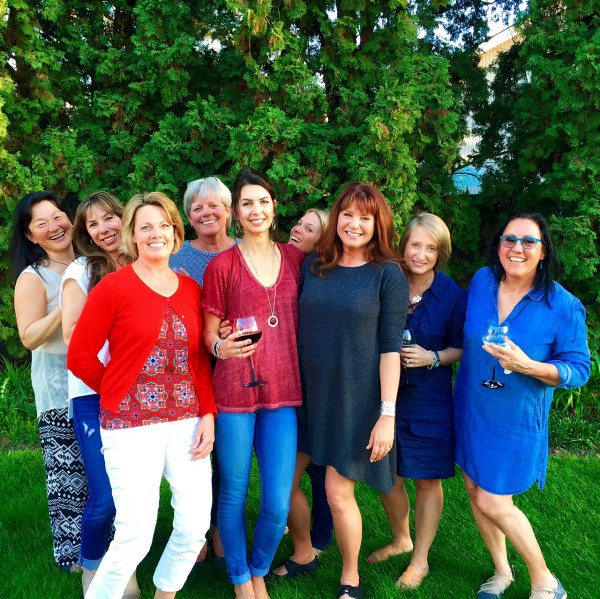 What! You too?
I love my friends, and I'm grateful for the time that we had together— that I can create a space for camaraderie, conversation, and that our relationships develop and deepen every time we're together!
That's the beauty of friendship.
I put this quote on Facebook "Friendship is born at the moment when one man says to another: "What! You too?" -CS Lewis (The Four Loves)
Exactly what brought us together years ago – our daughters.
You have a daughter, too? :)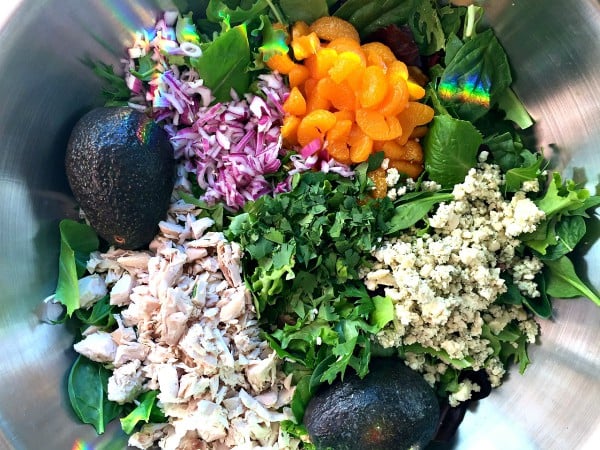 Mandarin Orange Salad
I bought this giant stainless steel bowl in town at our local at Cash N' Carry years ago, that I love to make salads in. Even though it's gigantic, you can really get in there and toss the salad well without it spilling over onto the counter (one of my pet peeves … a salad that is too big for a bowl).
I have learned to serve the avocado in a separate bowl and let guests add it to their salad if they want it, instead of tossing it in. This salad is yummy leftover, for a wrap for lunch the next day! (Avocado makes it mushy).
Enjoy, Friends!
Hello and welcome to my home and table!
I'm Sandy—lover of food, family, cooking, THE BIG BOARD, travel, and bringing people together. Through great recipes and connection around the table, we become better, stronger, and more courageous people. Feasting on Life is real, and every time we do it, we grow a little more. Read more...