Mini Cupcakes and Cooking for the Cure with KitchenAid USA
My daughter said "yes" when I asked if she'd help out with some baking.
Our friend's father passed away, a very loved man, and I just knew they'd have many people in and out of their home for a few weeks.
I only wanted to take a little something.
A little something that showed we loved them during this painful time.
Hospitality during hard times doesn't have to be big, or impressive; in fact, sometimes it's the "mini things that count."
So Abby made mini cupcakes.
She frosted them–some plain, some with fresh raspberries from our garden–and we placed them on a pretty glass plate.
Then it was our son's turn.
He drove the plate of cupcakes over to our friend's home.
He handed them the plate, along with a simple card.
It was an act of love. One that I have explained to our grown children for twenty years now, the reasons "why" we step outside of our busy schedules, or comfort zones, and "give" to others.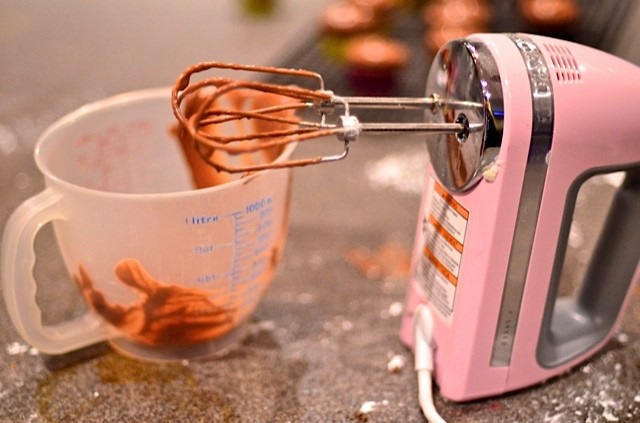 When I got home after a date night with my husband, I saw this "pink" KitchenAid hand mixer on the counter–splattered with frosting, berries, powered sugar–spread all over the countertop.
But there was a beautiful spread of cupcakes.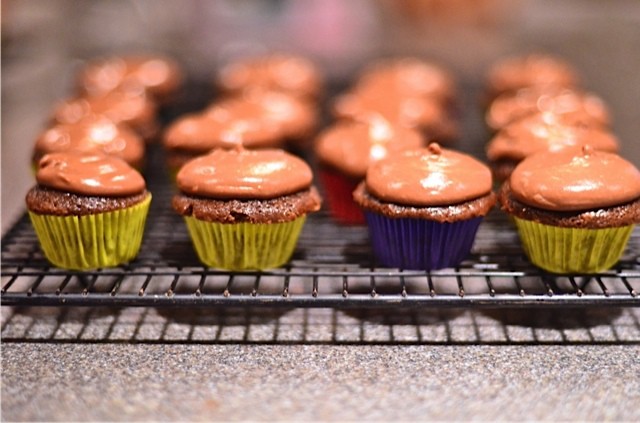 It made me think of my mom when I saw the "pink," my mom who passed away 15 years ago today.
She had cancer; first breast cancer, then ovarian cancer eventually took her life one hour before her 63rd birthday.
So, the "pink" brings back memories … of love and sadness.
It makes me think of Cook for the Cure, a program for people who love to cook and practice hospitality to help raise money for the ongoing fight against breast cancer. There are several ways you can participate. You can host a small fundraising party for 1,000 Cooks for the Cure between now and July 29 for your friends and family in your home or office.
Rather than bringing a gift, food or wine, your guests could instead bring a small donation for Susan G. Komen for the Cure to help in the fight against breast cancer.
I know there are only a few days left, but any party host that raises $50 or more will receive a free plate designed by Jacques Pepin in the mail, and anyone who hosts a party and registers it on their website (register here) will automatically be entered to receive the ultimate "thank you" from Jacques Pepin himself!
You can also share the love with the Pass the Plate program. This is very simple and involves making a meal and giving it to a friend or family member.

Each time the plate is passed and registered, KitchenAid makes a $5 donation to Susan G. Komen for the Cure®.
You can also donate directly to Susan G. Komen, or choose from a whole line of KitchenAid pink products.
I know my mom would have so loved this post today. She lived and breathed hospitality and gave to so many … daily. I remember how she would go to the neighbor's home and sit with one of their family members who was sick. Knowing mom, I bet she read something inspirational to the person, or, just sat and listened (and prayed).
There's still time to help spread the word and tweet:
Fight against breast cancer! Join @KitchenAidUSA and host a fundraising party from 7/20-7/29. Info: https://ow.ly/bOGkv #cookforthecure
Has your family been hurt by the sadness of cancer? And would you be willing to spread the Cook for the Cure message?
This post is sponsored by KitchenAid USA; but as always, all opinions are my own. Thank you Abigail Ellen Rose for helping mama out with the photography in this post.
Hello and welcome to my home and table!
I'm Sandy—lover of food, family, cooking, THE BIG BOARD, travel, and bringing people together. Through great recipes and connection around the table, we become better, stronger, and more courageous people. Feasting on Life is real, and every time we do it, we grow a little more. Read more...