No Bake Pumpkin Cookies
These No Bake Pumpkin Cookies are a delicious fall time treat; easy to make ahead and keep in the fridge for last-minute company!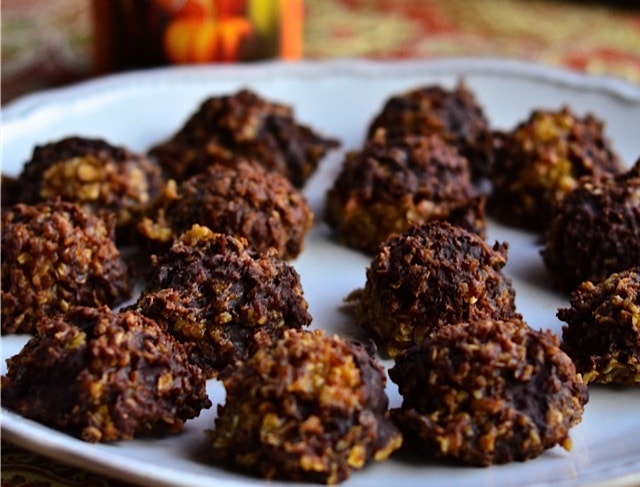 This recipe today is a yummy one for last minute guests, an after school snack, or for the holidays ahead, a surprise dessert to pull out of the fridge, No Bake Pumpkin Cookies.
I love that it's pumpkin-y! I could eat all things pumpkin in November. :)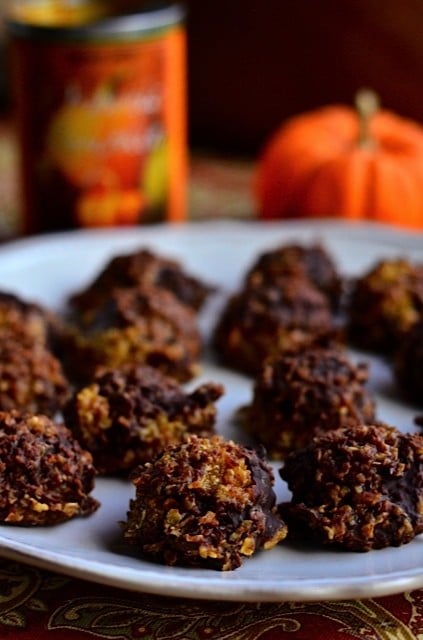 No Bake Pumpkin Cookies
I usually have all of these ingredients on hand, the recipe is easy to make ahead of time (or last minute), and it's also a fun hostess gift, or a surprise to take to your neighbors. Plus, they were my childhood favorite cookie. My mom always made us girls Chocolate No Bake Cookies.
Pumpkin-y and sweet, moist and fresh, but easy and tasty! They melt in your mouth!
When I think about fall time treats, these are also delicious to bring to a harvest party, or to keep in the fridge for last-minute company. They are even great frozen; pull out of the freezer right before the guests arrive, or it's time to serve dessert!
Enjoy!
Do you have a simple dessert that is easy to whip up for last minute holiday guests?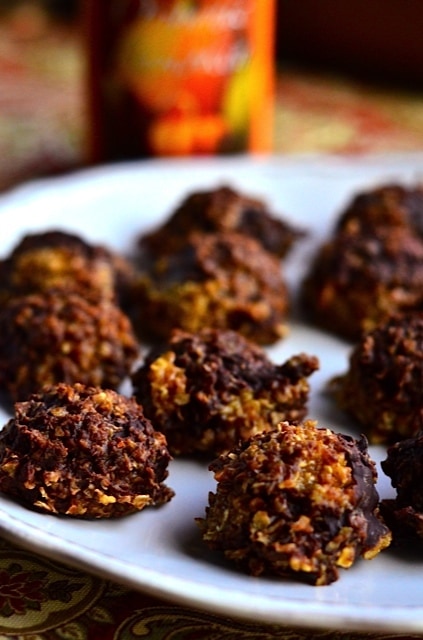 No Bake Pumpkin Cookies
Ingredients:
2 cups sugar
3 T. butter
1/2 cup milk
1/2 tsp. salt
1/2 tsp. vanilla
1/2 tsp. Pumpkin Pie Spice
3/4 cup pumpkin
4 cups Quick Uncooked Oatmeal
1 cup chocolate chips
Directions:
In a pot, mix the sugar, butter, and milk. Bring to a boil.
Remove from the stove and add the pumpkin, salt, vanilla, and spice.
Quickly add the oatmeal and mix. Add more or less for the consistency that you want. Toss in the chocolate chips and lightly mix.
Drop with small scoop onto parchment paper, on a cookie sheet.
Cool the cookies in the refrigerator and let them set about 30 minutes before eating.
All images and text ©
More delicious cookie recipes:
Mary's Crunchy Peanut Butter Bars
Granola Chocolate Chips Cookies