Olive Cheese Puffs
These Olive Cheese Puffs are a delicious spin on a biscuit or roll, but much fluffier, full of buttery flavor! Serve this recipe with your favorite comfort dish, or a side salad.
Friends, it's such a privilege to be able to share my life with you. I don't feel that I have an extraordinary life, and in fact, at times it feels a little too ordinary. But the fact that I have space here, and readers to join in with me on the subject of hospitality, is quite an honor.
One I do not take lightly.
I get emails every day, that I love. So if you ever have a question, or you just want to say "hi," please email me. If you're looking for old content, in an easy way of accessing it, and you're a visual person, follow my Pinterest account!
Follow Reluctant Entertainer | Sandy's board ::Reluctant Entertainer Recipes & Posts on Pinterest.
Hydrangea table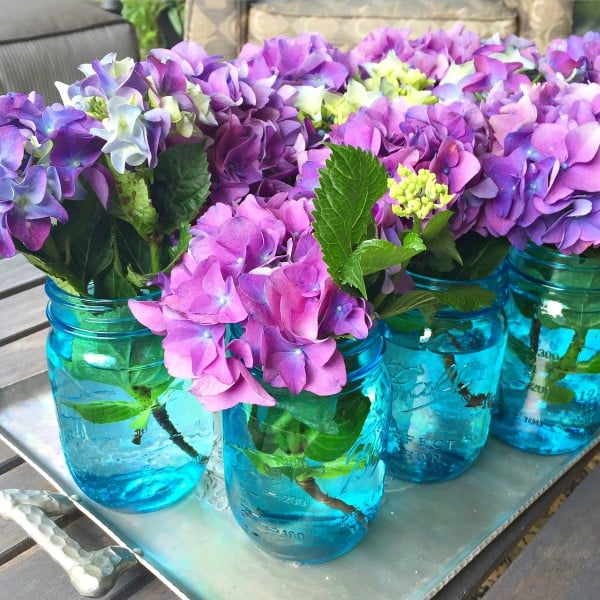 I'm in love with hydrangeas.
They are so lovely, and probably my favorite flower for setting a pretty table.
The Gift of Friendship
Coming across these pictures from last summer reminded me of my friend Dawn's new book, The Gift of Friendship, which I have a chapter in.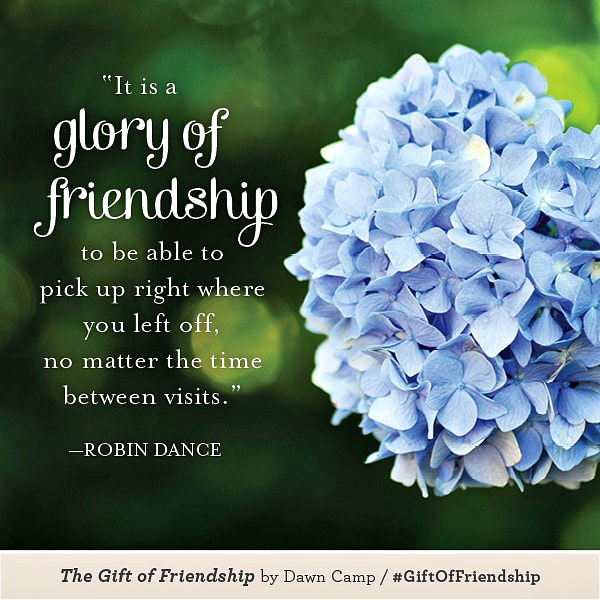 I love this quote (with a hydrangea!), and a little bit of trivia … Robin Dance is one of the first blogging friends I've met "in real life."
Now on to the good stuff… the food.
Olive Cheese Puffs
From Sunset Magazine this month, I adore the article on an Easter Brunch Reinvented, by Kristen Murray, who owns the restaurant Maurice, in downtown Portland, Oregon.
In fact, I've eaten there several times, and made this recipe, Shrimp Cucumber Salad Toasts, inspired by the food I enjoyed there.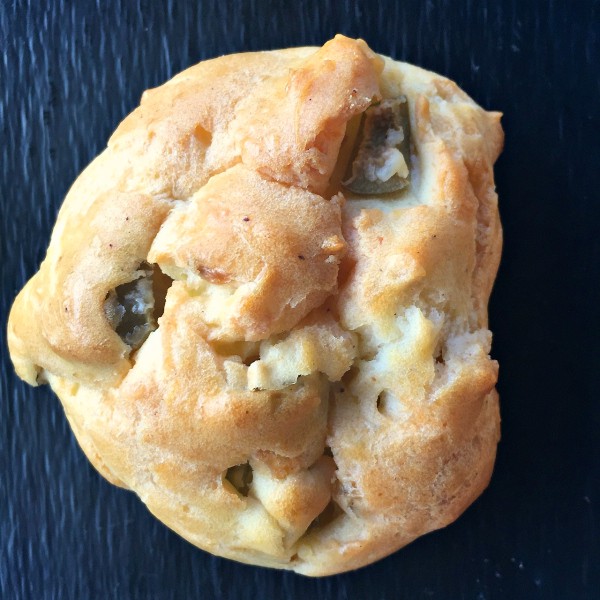 This time I made her delicious Green Olive Cheese Puffs, which are a delightful recipe to serve for Easter this year.
We are an olive family, so we very much enjoyed these. Which by the way, this is the brand of Castelvetrano olives that I buy is DeLallo. Here's a little bit of info about where they come from!
In the place of bread, they are light, fluffy, and … different. I like different, don't you?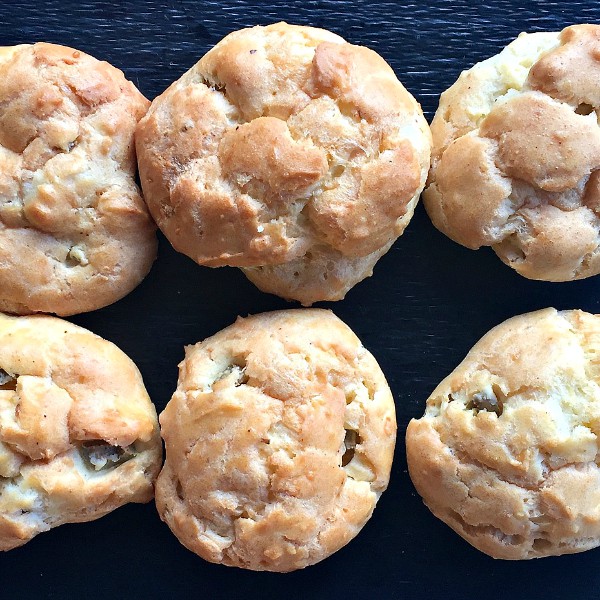 Different and unique foods are fun to serve at any party!
The memory of crudités platters, which I also grew up with, stuffing an olive on each finger, is where Kristen got the idea to make this recipe.
Enjoy, my friends. Let me know if you try these delicious puffs, or what kind of olives you will use!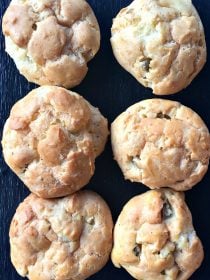 Get the Recipe: Olive Cheese Puffs
Adapted from Sunset Magazine March 2016. The memory of olives on a crudités plate prompted Kristen Murray, pastry chef and owner of Maurice restaurant in Portland, to add them to classic gougères for a delicious twist.
Ingredients
6 tablespoons unsalted butter
1 teaspoon kosher salt
1/8 teaspoon nutmeg, preferably freshly grated
1 cup flour
5 large eggs, divided
1/2 cup shredded gruyère cheese
1/2 cup chopped Castelvetrano olives, I buy DeLallo brand
Instructions
1. Preheat oven to 425°. In a medium saucepan over medium-high heat, bring 1 cup water to a low simmer. Add butter, salt, and nutmeg; cook, stirring, until butter melts. Remove from heat, add flour, and stir well to remove any lumps. Return to heat. Cook, stirring vigorously, until dough pulls cleanly from sides of pan and forms a smooth ball, 1 to 2 minutes.

2. Transfer dough to bowl of a stand mixer fitted with the paddle attachment. One at a time, add 4 eggs, beating on medium speed until each is absorbed before adding the next. Blend in cheese and olives.

3. Drop 1-tbsp. portions of dough 1 1/2 in. apart onto two greased baking sheets to make 44 total. Whisk remaining egg to blend and brush a little over dough.

4. Bake cheese puffs 20 minutes, switching pan positions halfway through. Reduce oven to 375° and bake until deep golden brown and crisp, 5 more minutes. Loosen from pan and serve immediately.

Make ahead: The baked puffs, up to 1 month, frozen airtight; reheat frozen on baking sheets in a 375° oven until hot, about 5 minutes.

Hello and welcome to my home and table!
I'm Sandy—lover of food, family, cooking, THE BIG BOARD, travel, and bringing people together. Through great recipes and connection around the table, we become better, stronger, and more courageous people. Feasting on Life is real, and every time we do it, we grow a little more. Read more...