Perfect Holiday Pecan Bars Recipe
Enjoy Perfect Holiday Pecan Bars Recipe (with a hint of cardamom) for a special treat, topped with fresh whipped cream or vanilla ice cream!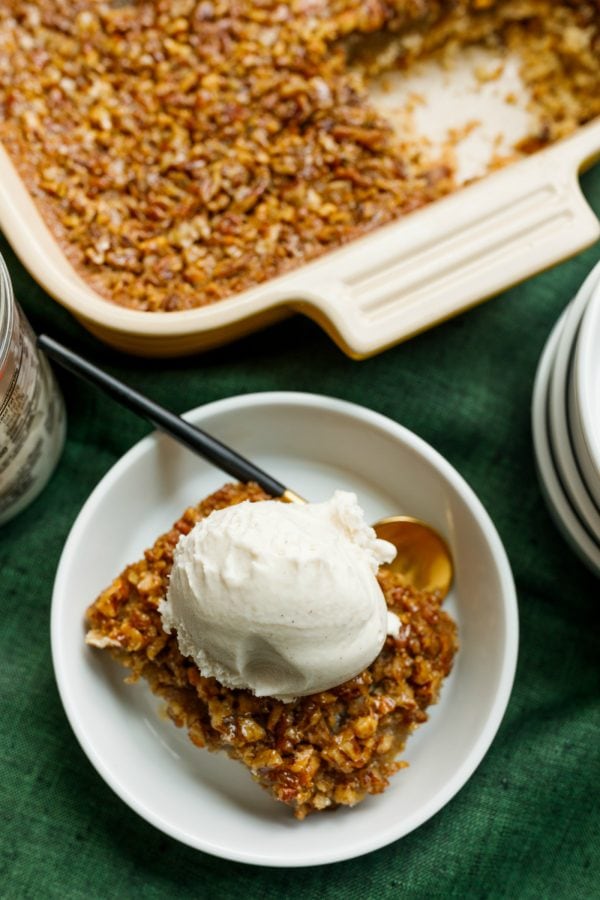 Friends, I'm not in the talented baker's club, as in, I don't think I'm a great baker. But … I still give it a try. Especially when it comes to desserts for the holidays!
Perfect Holiday Pecan Bars Recipe
Pecan desserts are always my #1, and today's recipe is so easy!
Make ahead (and freeze) these Holiday Pecan Bars!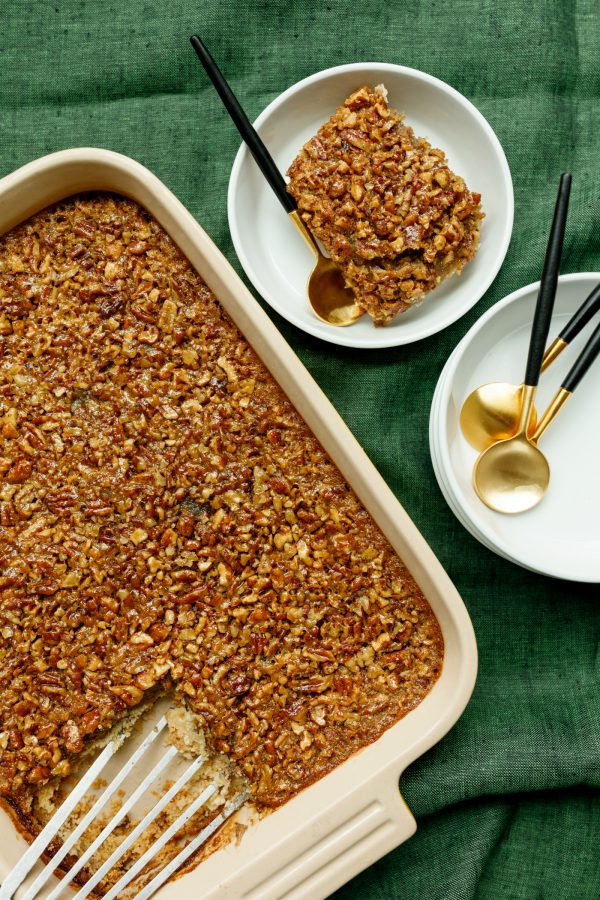 Pecan Bars Recipe
You really can't mess up on this recipe, but I have to admit, I'm not always the most precise baker. Which makes sense, that I love putting a good charcuterie board together HA! There's no right or wrong, and every charcuterie is different. Where as baking … you'd better get it right :)
My friend, Cheryl, makes a killer Chocolate Pecan Pie Bars, too!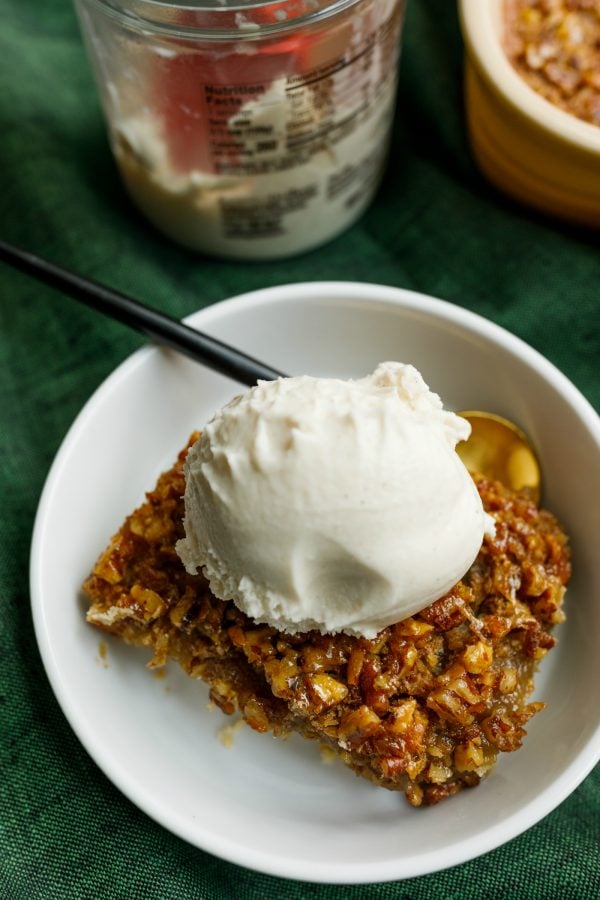 Ingredients for this recipe:
Very simple ingredients!
Flour
Butter
Sugar
Cardamom + cinnamon
Pecans
Dark brown sugar
Salt
Dark corn syrup
Eggs
Vanilla extract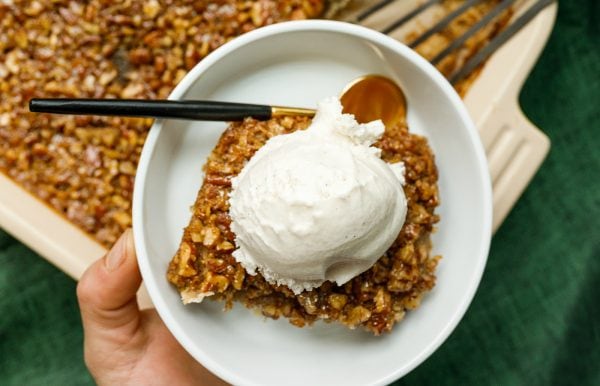 Serve with vanilla ice cream!
America's Test Kitchen
I was honored this last month when America's Test Kitchen mentioned my site on their Instagram! Yes, America's Test Kitchen, with over a million followers! Thank you, ATK, for including me in this 10 Things in the Food World We Loved in October article!
Pretty cool to be listed with Barefoot Contessa! :)
Holiday desserts
Desserts are very important during the holidays, at least in my mind. You just can't have a Thanksgiving meal without Pumpkin Pie and Pecan Pie (or these bars!).
If you are an apple lover, you may want to try my Apple Pear Crumble.
Or, if your pet is an apple lover, try these Apple Carrot Dog Biscuits :)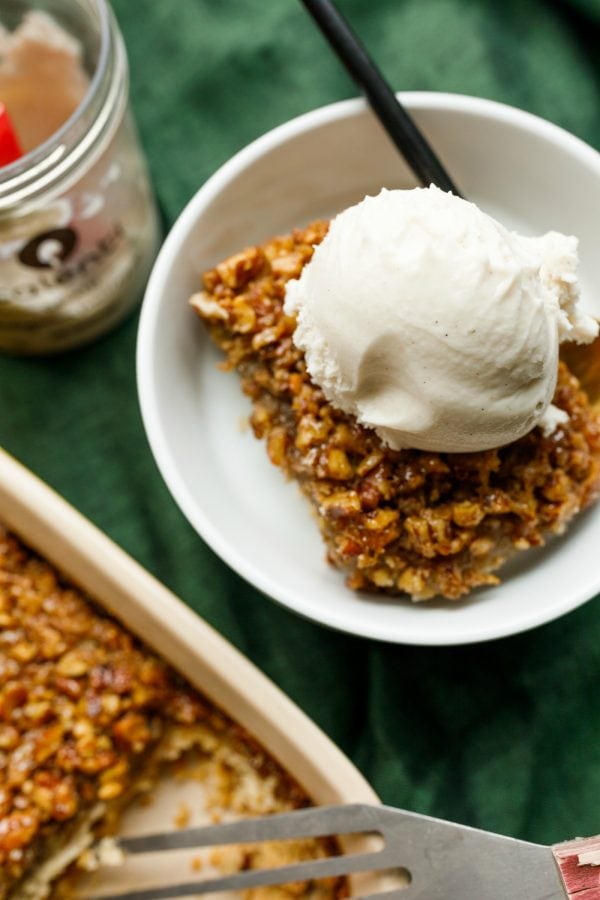 Nothing is sweeter than whipping up a homemade dessert for Thanksgiving and Christmas. The time and investment involved show great intention, and a whole lot of love, care, and thought!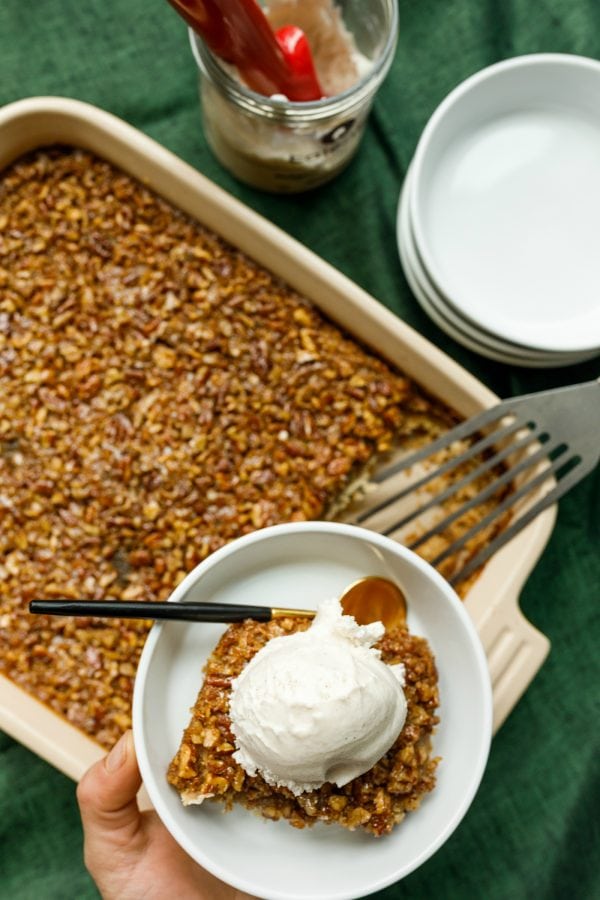 Here's a tip: Make ahead these Pecan Pie Bars and freeze. You can wrap them in a very sweet way with parchment paper, and add a little tie. The perfect hostess or holiday made-from-scratch gift to give!
ENJOY!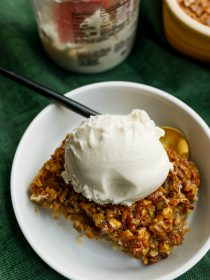 Get the Recipe: Pecan Bar Bars
Ingredients
CRUST:
1 3/4 cups all-purpose flour
3/4 cup butter, softened
1/3 cup sugar
1 tsp. cardamom
1/2 tsp. cinnamon
1/3 cup coarsely chopped pecans
FILLING:
2/3 cup firmly packed dark brown sugar
1/3 cup all-purpose flour
1 teaspoon salt
1 1/2 cups dark corn syrup
4 large eggs
2 tsp. vanilla extract
1 1/2 cups coarsely chopped pecans
Instructions
Combine flour, butter and sugar in bowl. Beat at medium speed, until mixture resembles coarse crumbs. Stir in 1/3 cup pecans, cardamom and cinnamon.

Press crust mixture evenly onto bottom of ungreased 13x9-inch baking pan. Bake 18-22 minutes, or until edges are a light brown. The crust will be very soft, and slightly underbaked.

Combine brown sugar, flour, and salt in large bowl; whisk until mixed. Add corn syrup, eggs and vanilla; mix well. Stir in 1 1/2 cups chopped pecans. Spread evenly over hot, partially baked crust. Bake 30-35 minutes, or until filling is set and knife inserted 1-inch from edge comes out clean.

Cool completely. Refrigerate 30 minutes. Cut into bars.

Serve with vanilla ice cream.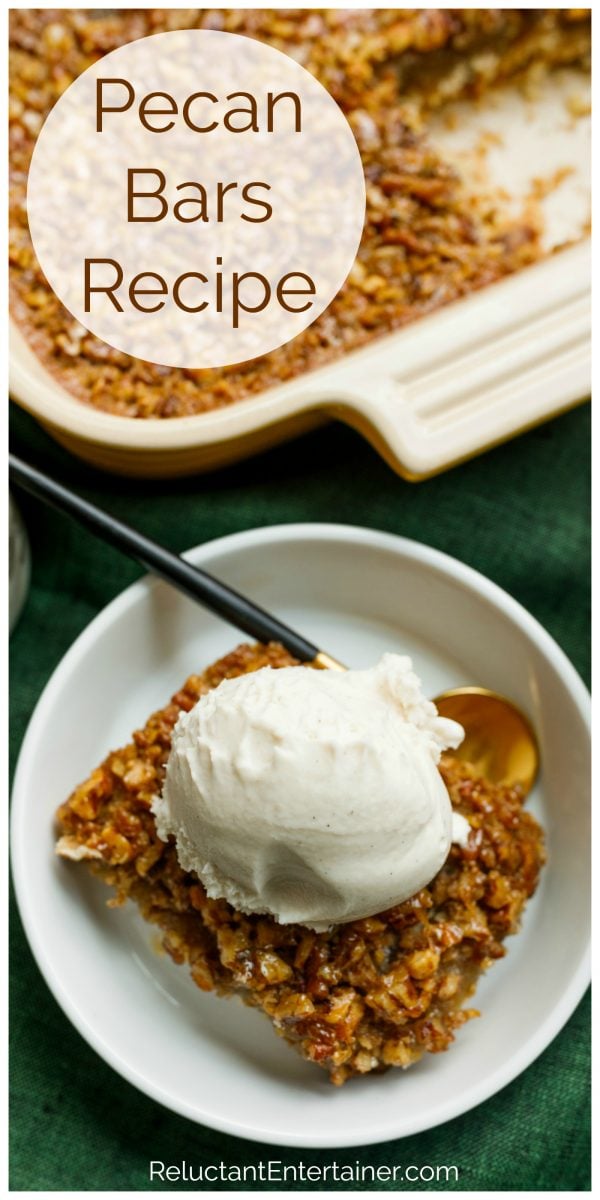 Hello and welcome to my home and table!
I'm Sandy—lover of food, family, cooking, THE BIG BOARD, travel, and bringing people together. Through great recipes and connection around the table, we become better, stronger, and more courageous people. Feasting on Life is real, and every time we do it, we grow a little more. Read more...