How to Make Apple Carrot Dog Biscuits
How to make Apple Carrot Dog Biscuits is an easy-to-follow recipe, the perfect hostess gift or stocking stuffer for your pup! This post has been updated with new text, photos, and a video!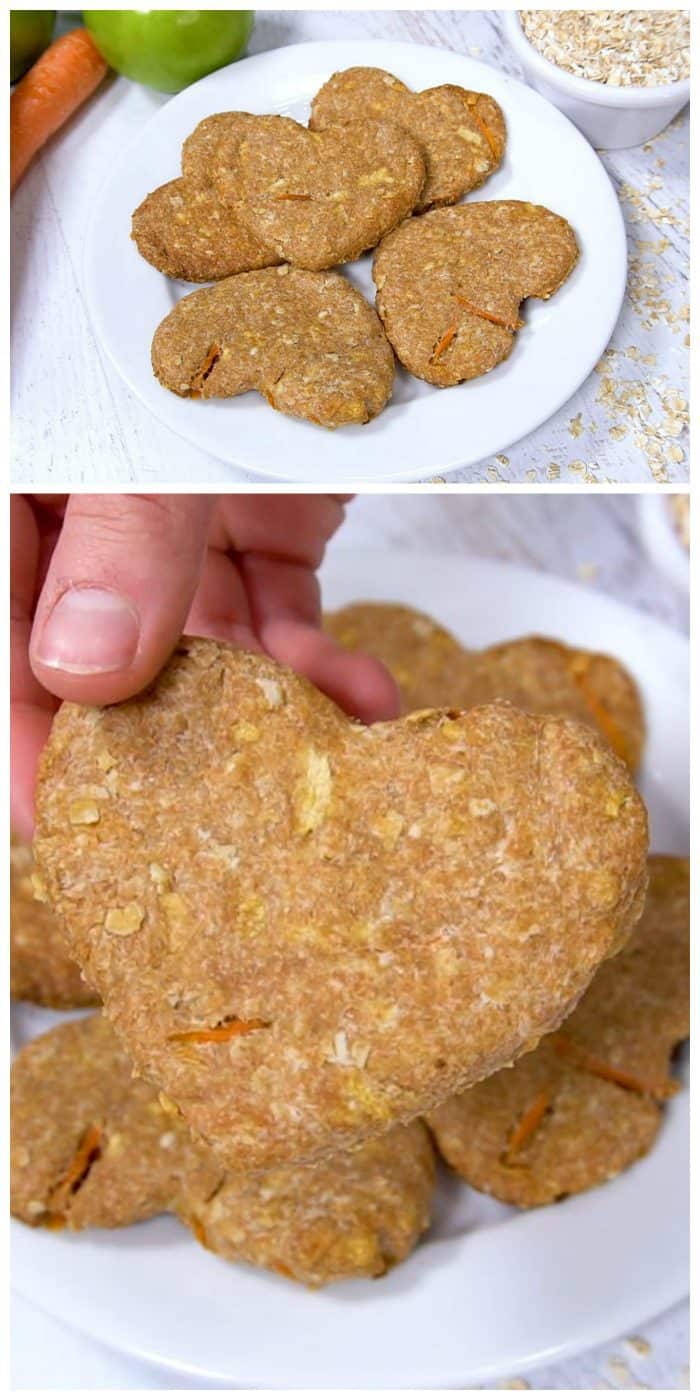 Friends, are you looking for the perfect hostess gift or stocking stuffer for your dog?
Today I'm sharing a delightful recipe, and a video: How to make Apple Carrot Dog Biscuits recipe, and it's perfect for your pet-loving friends!
First of all, let's get it right. When guests come to your home for the holidays, this statement is true.
Right?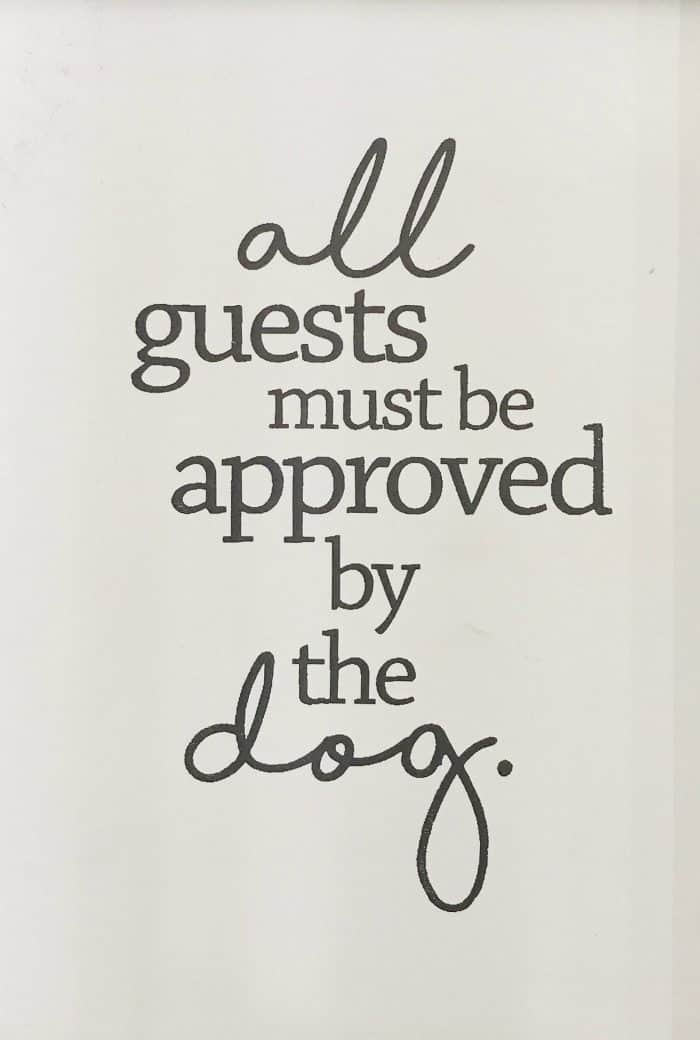 We have 2 very rambuncious dogs that love to greet our guests at the front door. Alder, being a 6-month old Whoodle, and Haggis, a more mature 14-year-old Cairn Terrier.
Both adorable. In our eyes. But we've learned that not every guest is a dog-lover, so we have to quickly put our dogs away. In fact, I wrote a post awhile back on, Pet [Dog] Ettiquette when Entertaining.
In our house, any guest that befriends our dogs is an instant favorite!
How to Make Apple Carrot Dog Biscuits
This recipe comes from our friend, Jessica, who has a beautiful Pit Bull, Marz.
It's for all you fellow dog-lovers out there, and perfect for gift-giving season!
You make as you would any other cookie, using your favorite shaped cookie cutter.
Make, bake, and allow to cool.
Then stack the treats, and tie together with a big bow. Place in brown paper bags (you can decorate, or buy decorated bags), and GIVE AWAY!
You can also spoil your own pooch with a bit of extra pizazz added to their stockings – homemade dog treats!
So watch the video and see how yummy and easy this recipe is to make! ENJOY!
Have you made homemade treats for your pets, and if so what's a favorite combination?
How to Make Apple Carrot Dog Biscuits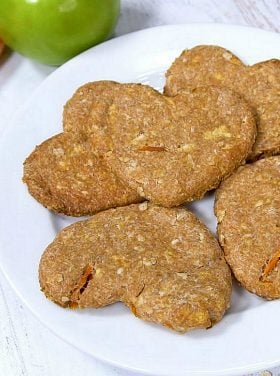 Ingredients:
2 1/2 cup whole wheat flour
1/2 cup oats
1 TBSP brown sugar
1 apple, peeled and grated
1/2 cup carrots, peeled and grated
1 egg, beaten
1/3 cup vegetable oil
1/4-1/2 cup water (note: the apples add moisture, so only add extra water if necessary)
Directions:
Preheat the oven to 350 and grease a cookie sheet.
Peel and grate apple and carrots (I used food processor).
In one bowl, mix the flour, oats, and brown sugar. In separate bowl, beat the egg and mix in the oil, water, and grated apples and carrots. Add wet ingredients to dry ingredients bowl and mix completely.
Carefully roll 'dough' out and cut out desired shape with chosen cookie cutter.
Bake for 40 – 45 minutes, or until apple juices are soaked and biscuits are firm.
After biscuits cool, feel free to share with the pups in your life! Store in air-tight container.
Bake at 350 for 40-45 minutes.
Serving size: makes 15-20 dog biscuits, depending on the size of cookie cutter.
All images and text ©
More dog treats recipes: Homemade Dog Treats [Pinch of Yum], Homemade Dog Treats – Peanut Butter [The Cookie Rookie.]