Alder the Whoodle: One year old!
Our Whoodle puppy is one year old today! Yes, Alder the Whoodle (a poodle + wheaten terrier) has been a part of our family for almost a year, and today he is one year old! We're owners of a Whoodle (Alder) and a Cairn Terrier (Haggis), so basically we are a "Terrier family!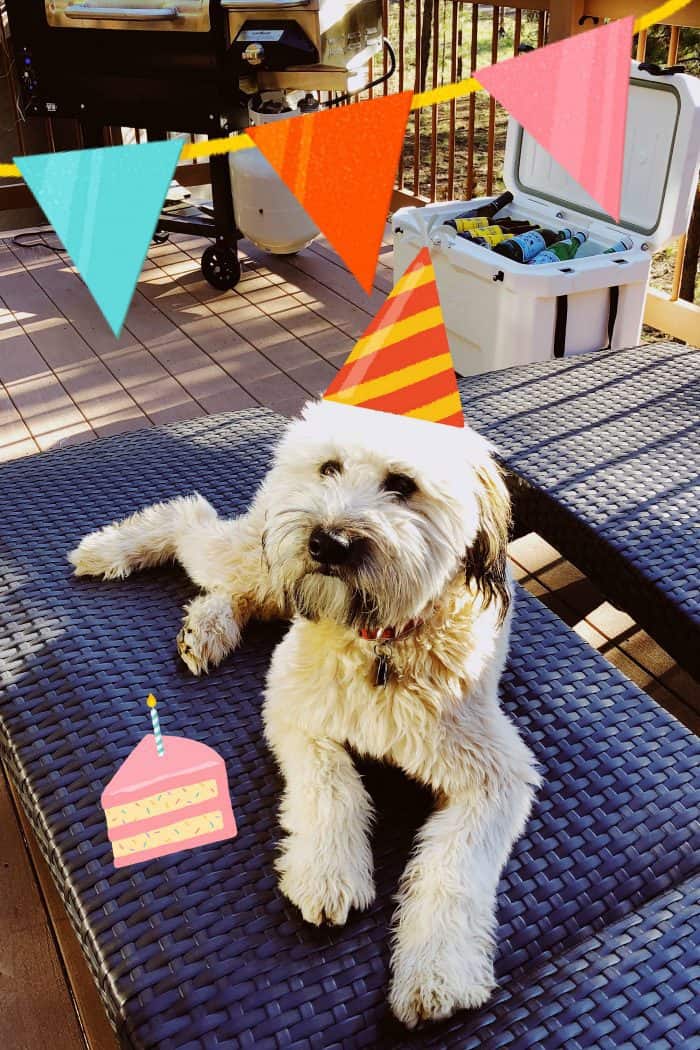 Alder the Whoodle is one year old today! We wish we could have baked him a cake, but instead, he gets to go on a walk, lay in the water, play in the mud, chase birds and squirrels (don't worry, he doesn't get them), and hang out with his buddy, Haggis Barley McStitch (our Cairn Terrier who is 14 years old).
Oh, and enjoy one of these DIY How to make Apple Carrot Dog Biscuits (one of my most popular videos on RE right now!)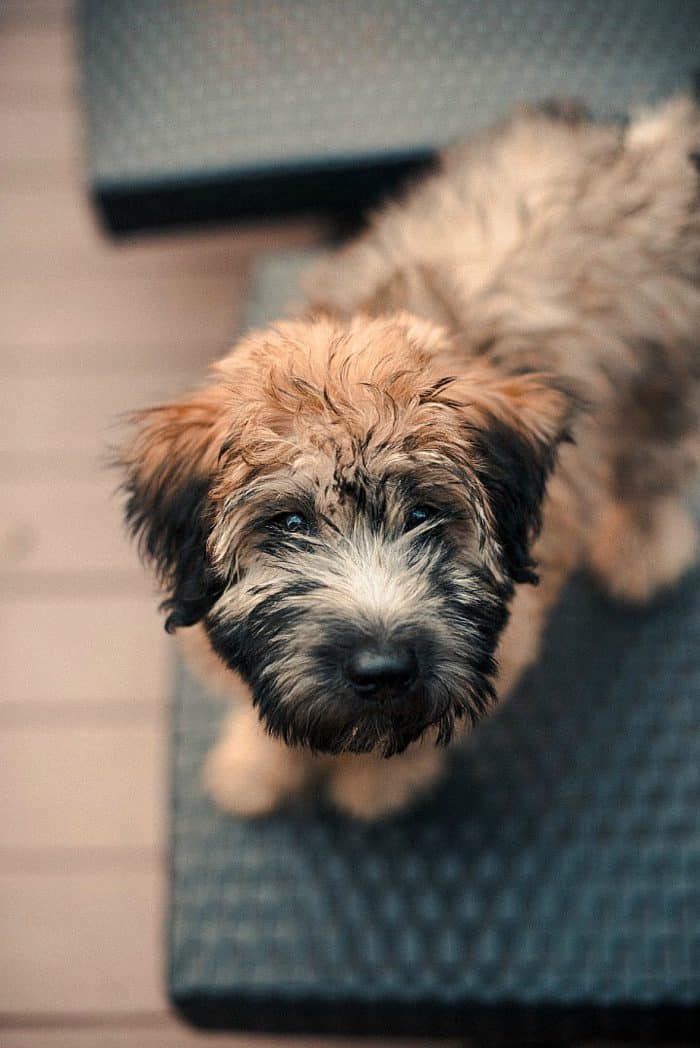 This little Whoodle (Poodle and Wheaten Terrier mix–Poodles are the new kale) has changed our lives forever. We never thought we'd be those people, but we have turned into those people. You know, the ones that gush on and on about their dog. (sigh)
Now don't get us wrong, we still get our work done and take care of business in our mountain home, but with a Whoodle staring at you 24/7, wanting to go outside and play play, play, play … it's hard to say no. (He loves, loves, loves the snow!)
And those eyes. It's like there's a little human in there.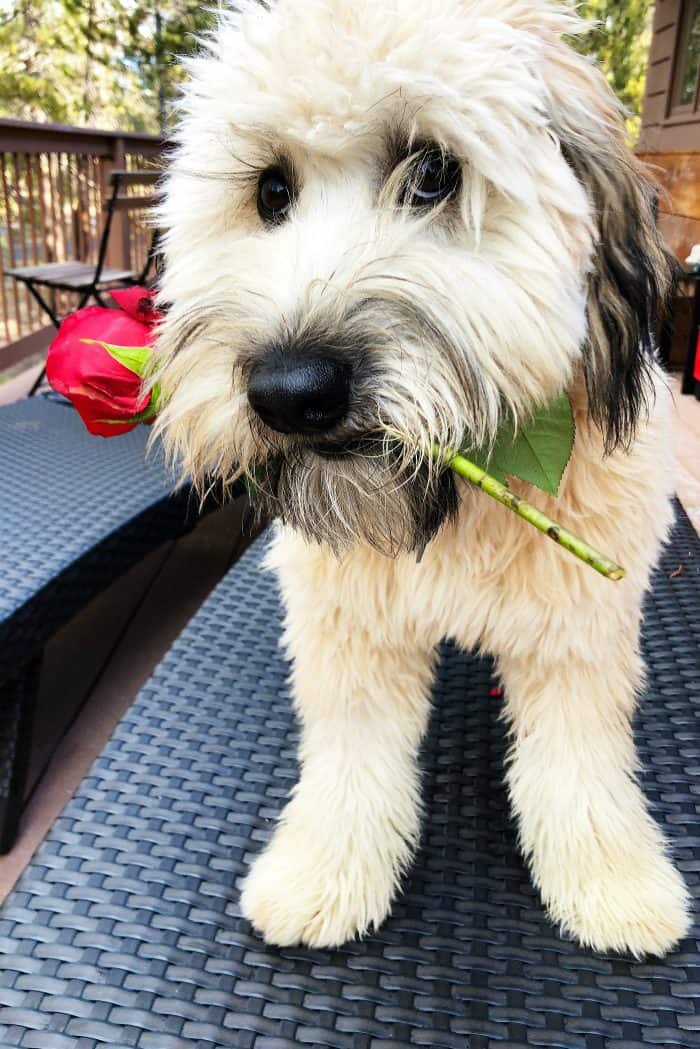 We swear Alder the Whoodle knows what we're thinking, like there's a tiny mind-reading person intercepting our brainwaves, telling us, "You want to go outside … you want to go outside."
His recent adventures? Canoeing on the Deschutes River with the family. He loved it!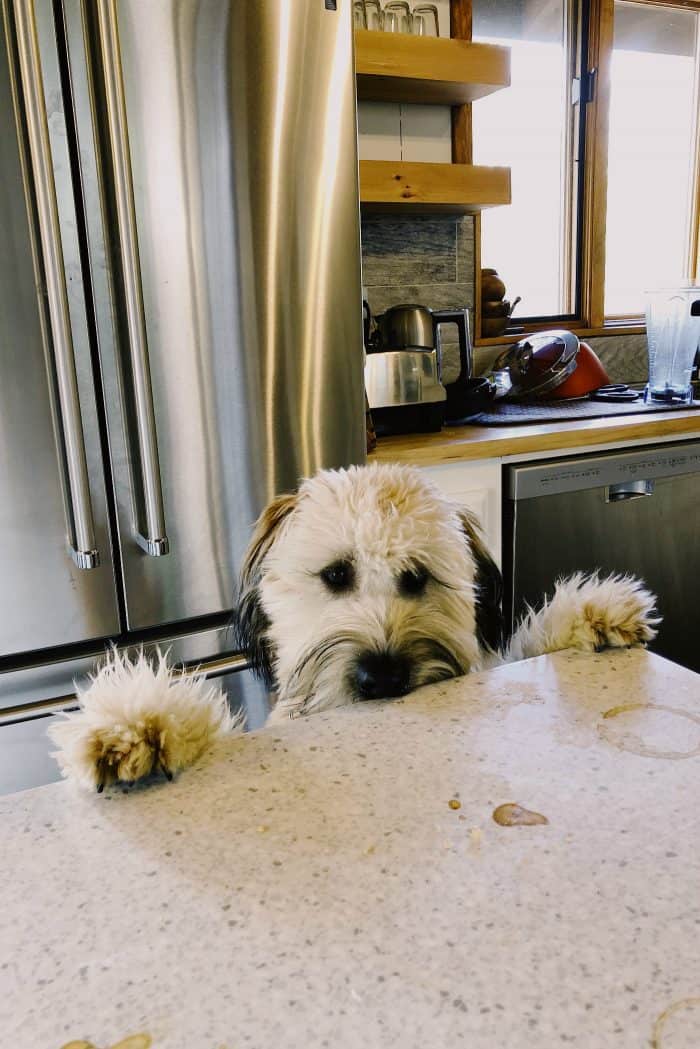 And we've recently broke a bad habit: Paws up on the counter, checking out what to nibble on!
Whoodle = Poodle + Wheaten Terrier
Here's a rundown of the Whoodle.
Our breeder told us that they are eager to please. And he's right. Cough. Eager to please themselves. (Above, his place to hang out and watch the deer outside.)
He's very affectionate, mostly obedient, yet still has enough of that terrier spirit to have a mind of his own.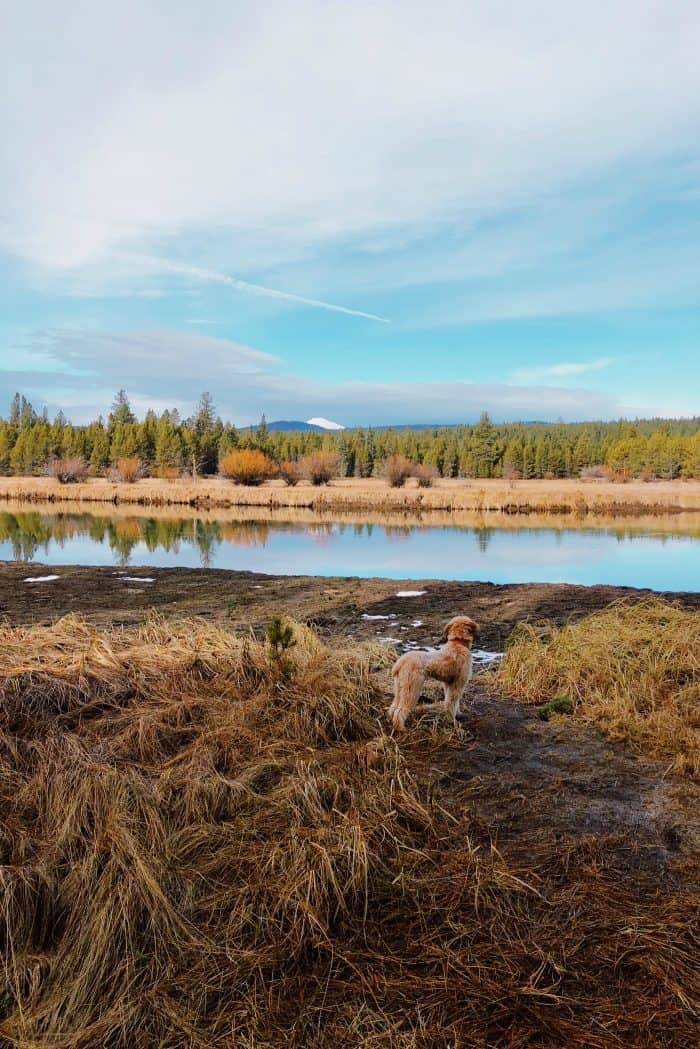 And those poodle brains. He's smart enough to vote! (HE LOVES THE OUTDOORS!)
He's also very sensitive, the snowflake of the canine world. A gentle word and tone go a long way with this breed. And, if you don't like dog hair (like us) … a Whoodle is fantastic!
What we didn't know about this breed was how fast they are. Alder can cook (well, not literally)! We had to buy a Chuckit Ball Launcher, because not only was he wearing our arms out, we couldn't throw it far enough, because he loves a head start.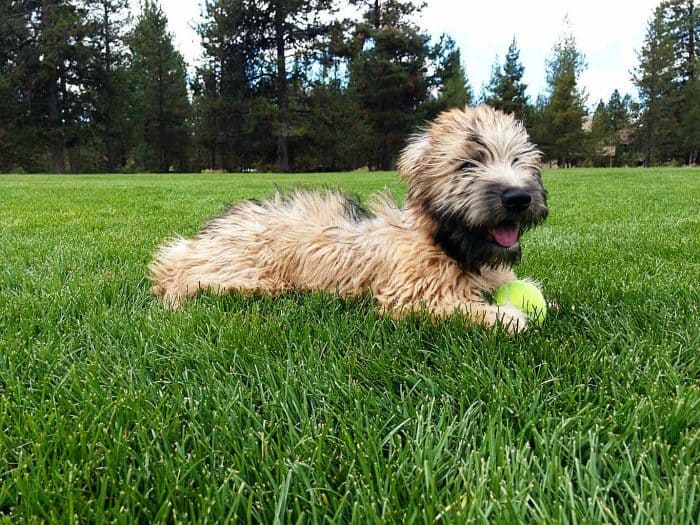 If he wore a t-shirt it would read, "The Ball is LIFE." He treats chasing his ball like an Olympic sport. He modified his runs, and sometimes will even moonwalk in order to get a better angle on the throw. So far we've only seen one other dog outrun him in our neighborhood, and it was a very twitchy male Whippet.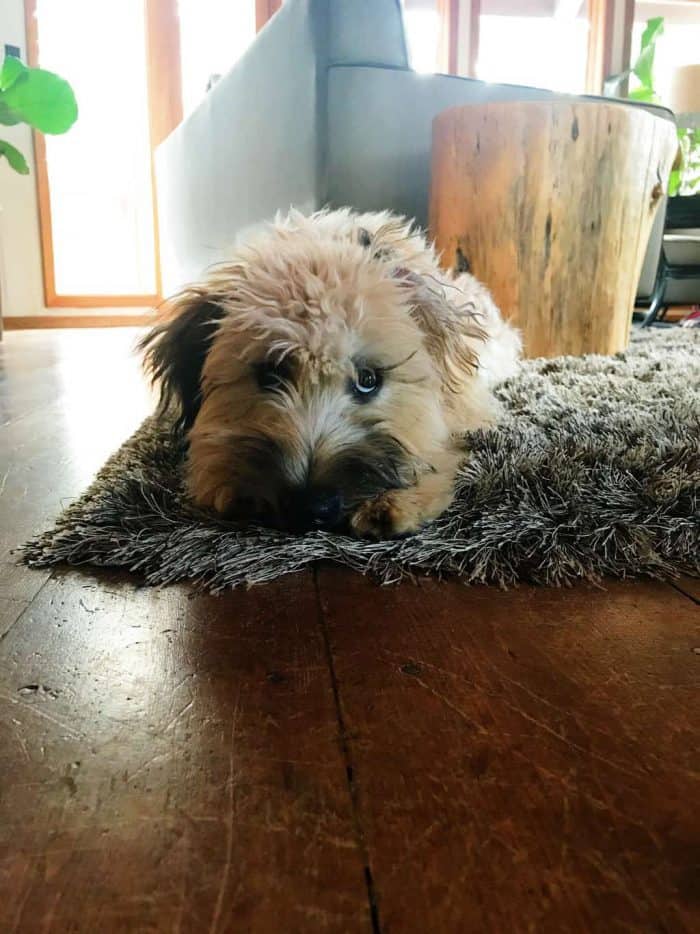 So today, in honor of Alder's first birthday, let's sing Happy Birthday together! Oh, and if you're not following me on Instagram (@ReluctantEntertainer), you're really missing out on my fun stories (almost daily).
Happy Birthday to you
Happy Birthday to you
Happy Birthday dear Alder …..
Happy Birthday to you!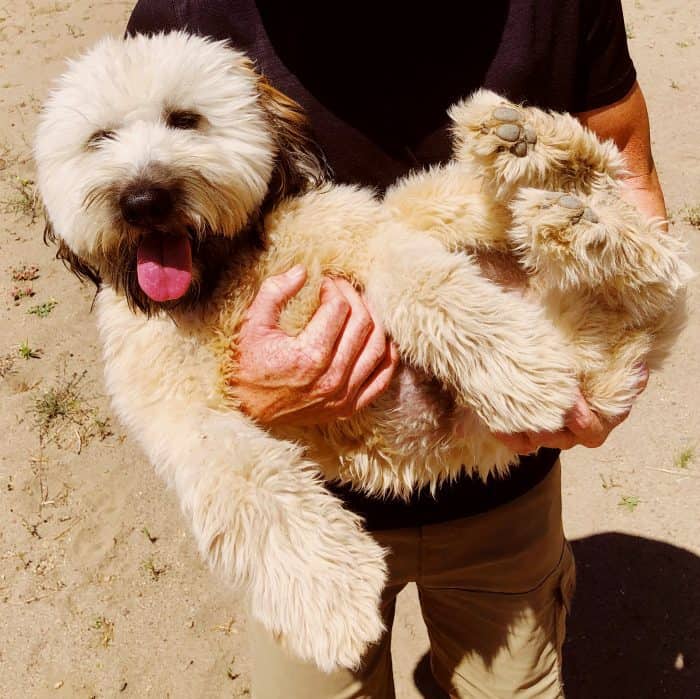 We love you, Alder Bear.
Hello and welcome to my home and table!
I'm Sandy—lover of food, family, cooking, THE BIG BOARD, travel, and bringing people together. Through great recipes and connection around the table, we become better, stronger, and more courageous people. Feasting on Life is real, and every time we do it, we grow a little more. Read more...