Alder the Whoodle: Six Months Old!
Alder the Whoodle: Six Months Old! Enjoy these adorable pictures of our most favorite Wheaten Terrier Poodle puppy who's growing like a weed!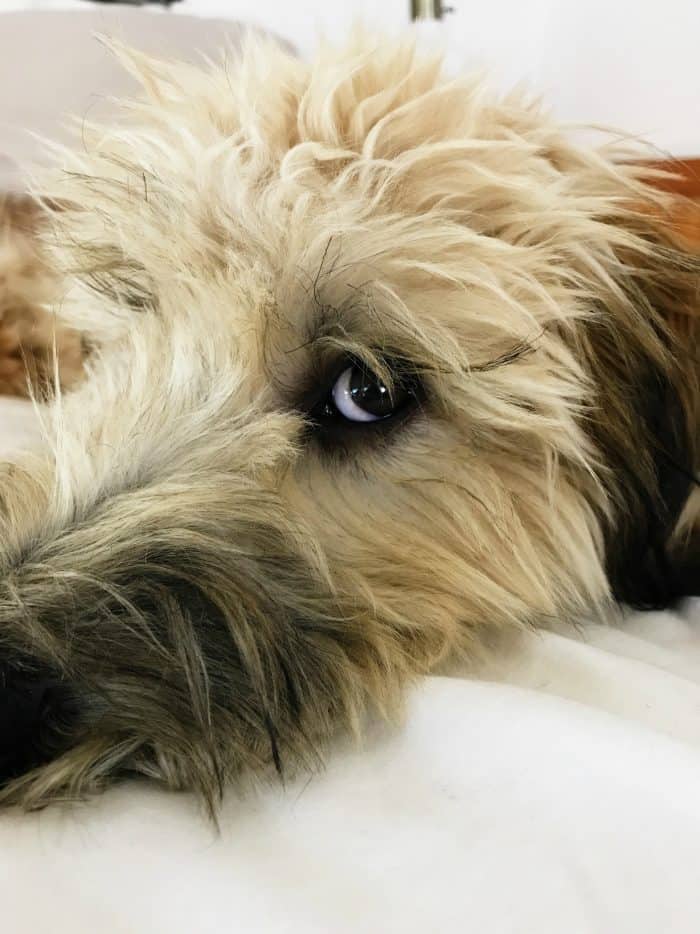 Friends, Alder the Whoodle: Six Months Old has become such a part of our family! Even Haggis is warming up to this bubbly little boy puppy! You might just say: we are in deep! :)
We still have him crate trained at nighttime, he's had two official haircuts, and I tell Paul all the time, it's very important for me to see his eyes. Some Whoodles have long hair and you can't see their eyes!
He's a little love-bug, and honestly, I'd get another Whoodle pup tomorrow if I could.
Alder the Whoodle: Six Months Old!
Here are a few things that we love about Alder: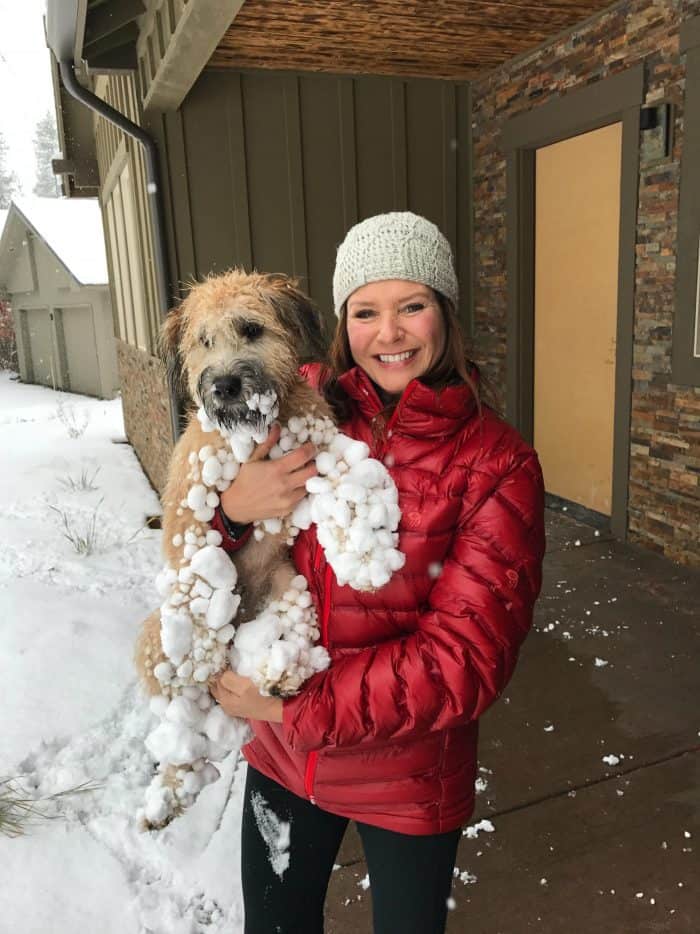 He ADORES the snow!
He loves to fetch the ball (he'd do it up to 200 times a day if we'd let him). He treats fetch as if it were an olympic sport. He chases the ball down as quickly as he can, then lays on the ground with the ball between his paws, waiting for us to throw the next one!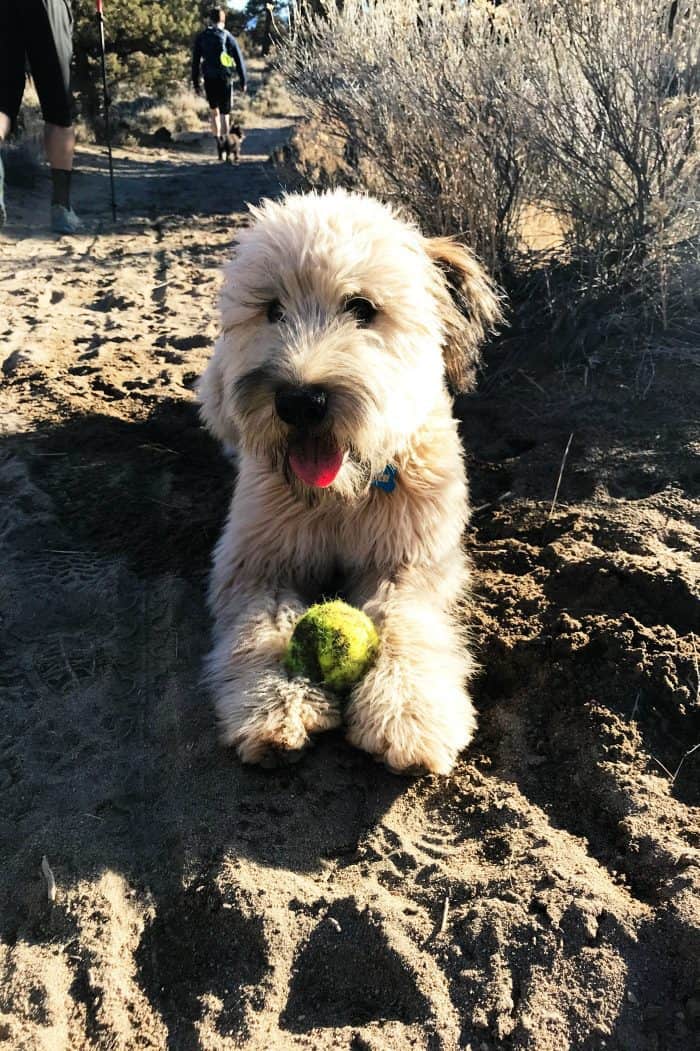 To Alder, ball is life.
He's a great hiking buddy.
He's yet to get matted. We brush him regularly.
He's fairly good to Haggis (hey, he's a puppy!)
He's a cuddle-bug, he doesn't shed, and of course he's hypoallergenic.
I LOVE his half-moon eyes! (Interested in making that Pottery Barn Wood Stump?)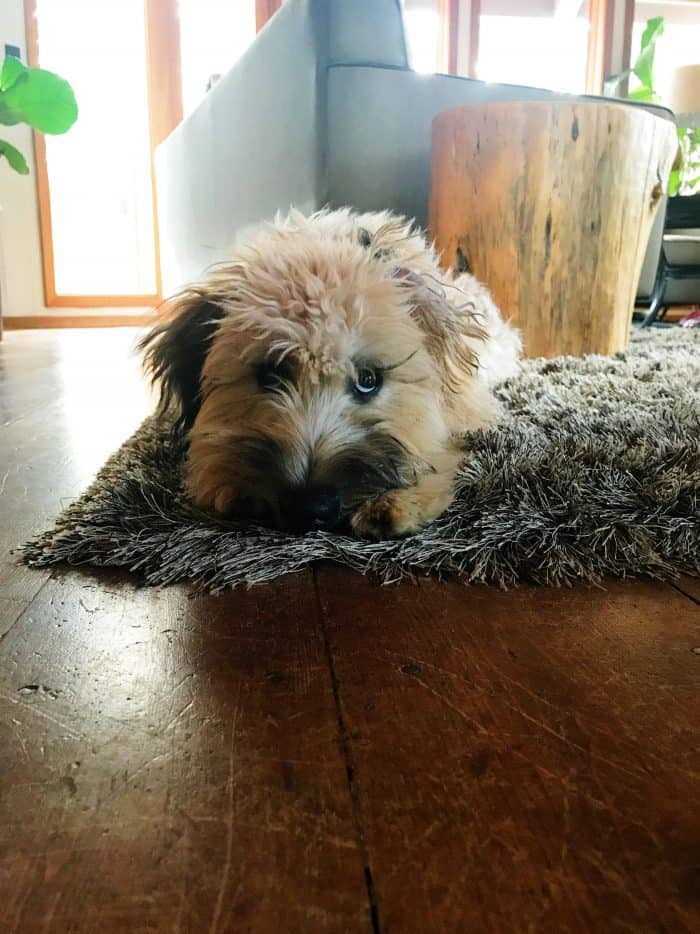 Of course he made it into our Christmas card this year! (Last year it was just Haggis!)
Sometimes the hair on his head stands up so tall he looks like Don King.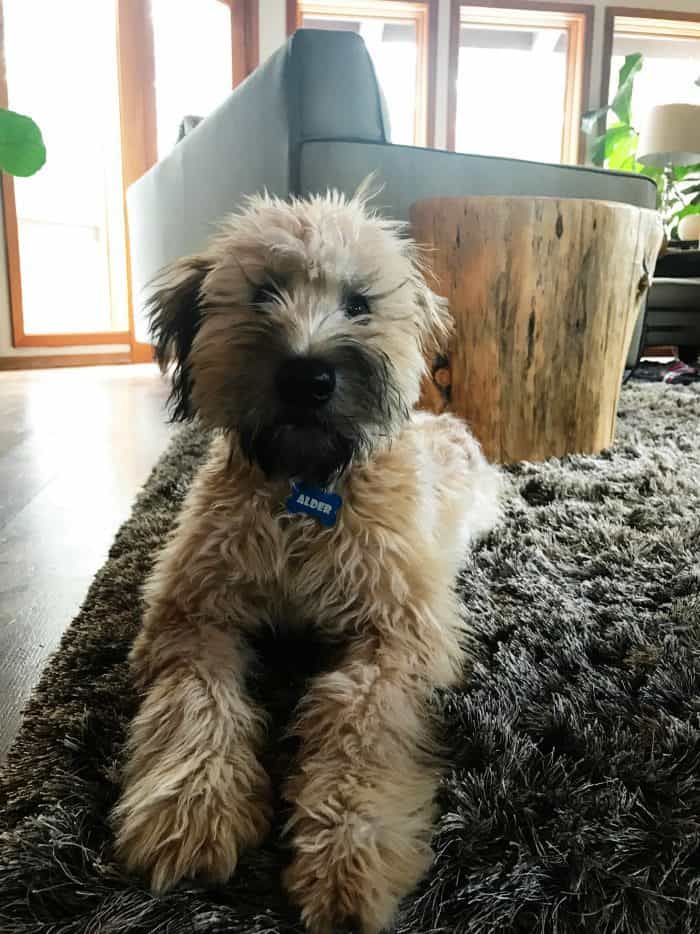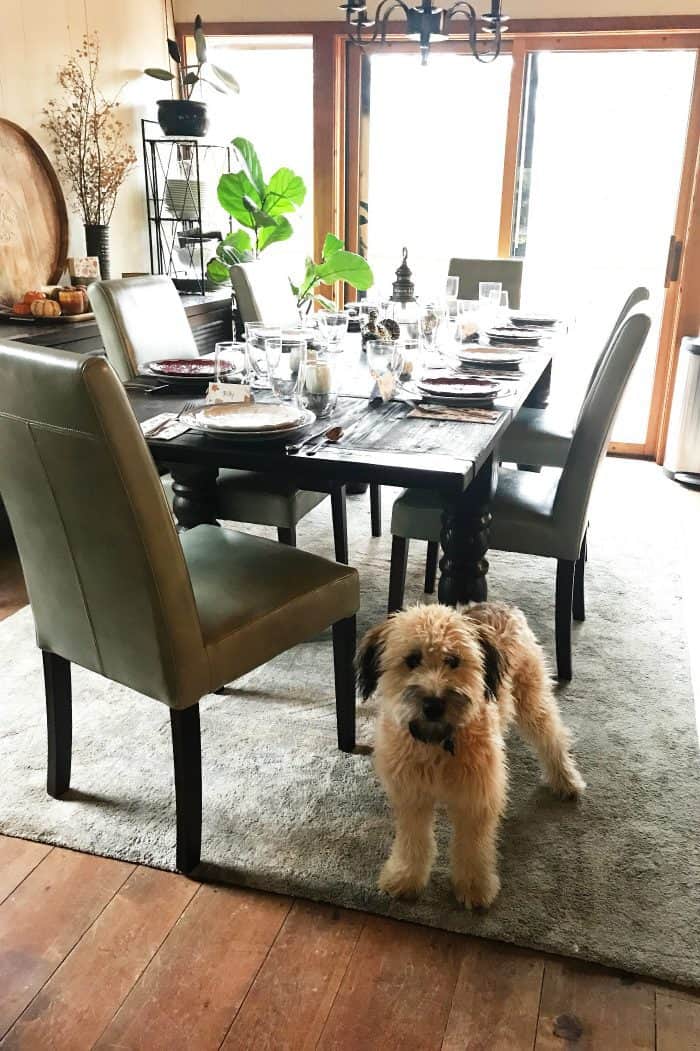 He LOVES it when company comes to dinner!
Who loves our Reverie bed more … Haggis, Alder, or us?
He loves the snow, walks and pretty much any activity, like chewing on our slippers. By the look in his eye, he knows it's wrong.
And his brother Haggis (here with Alder in their "ugly Christmas sweaters) is teaching him how tone a great guard dog by showing him who to bark at and why. (Oh, and I've only peed on the UPS man once, when I was so excited to see him.)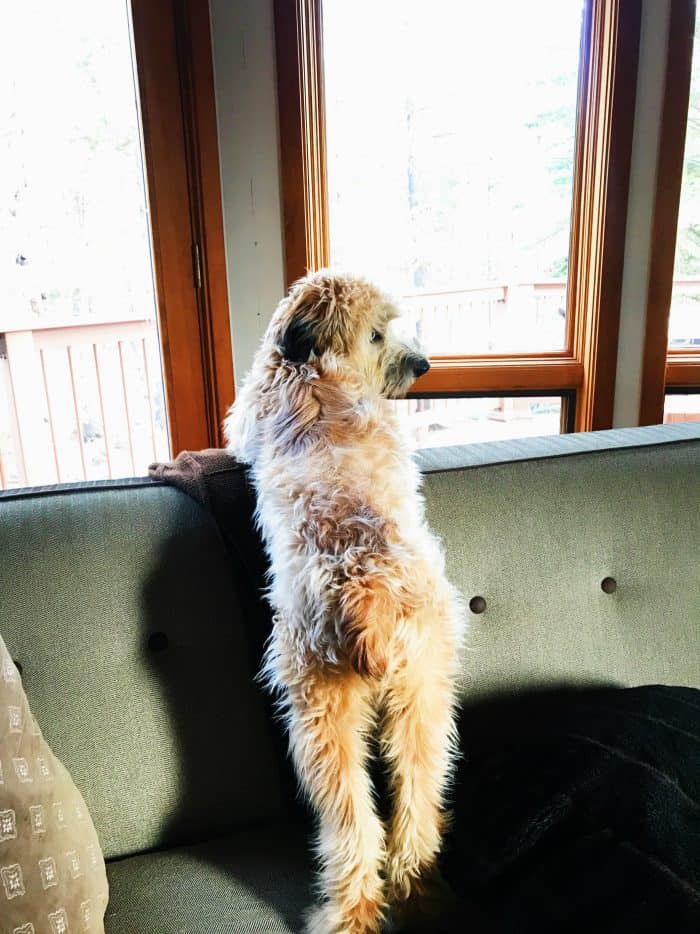 Alder's becoming a watch dog!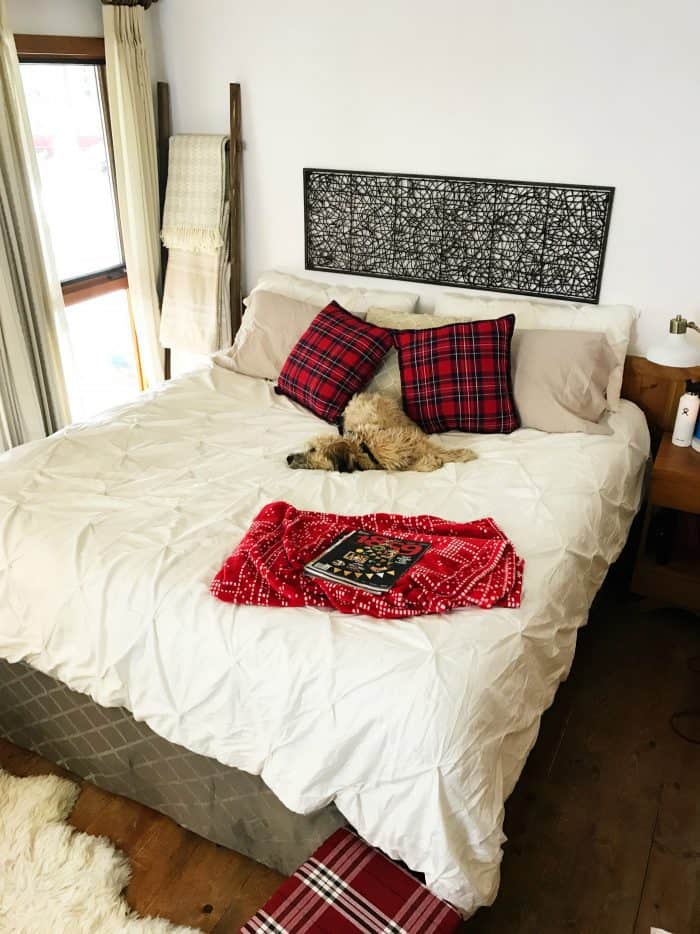 Waiting for Abby to come home from college :)
We can't wait to take him out on the kayaks this next summer!
Remember to email me if you want any breeding info.
For now, check back for a one-year update on Alder!
More posts on Alder: Coming Home, DIY How to Make Apple Carrot Dog Biscuits, Why we Love our Whoodle Pup.
Hello and welcome to my home and table!
I'm Sandy—lover of food, family, cooking, THE BIG BOARD, travel, and bringing people together. Through great recipes and connection around the table, we become better, stronger, and more courageous people. Feasting on Life is real, and every time we do it, we grow a little more. Read more...