Putting Your Pet Down: Goodbye Filly
Putting your pet down is a hard decision, and today I'm sharing my story: Goodbye Filly!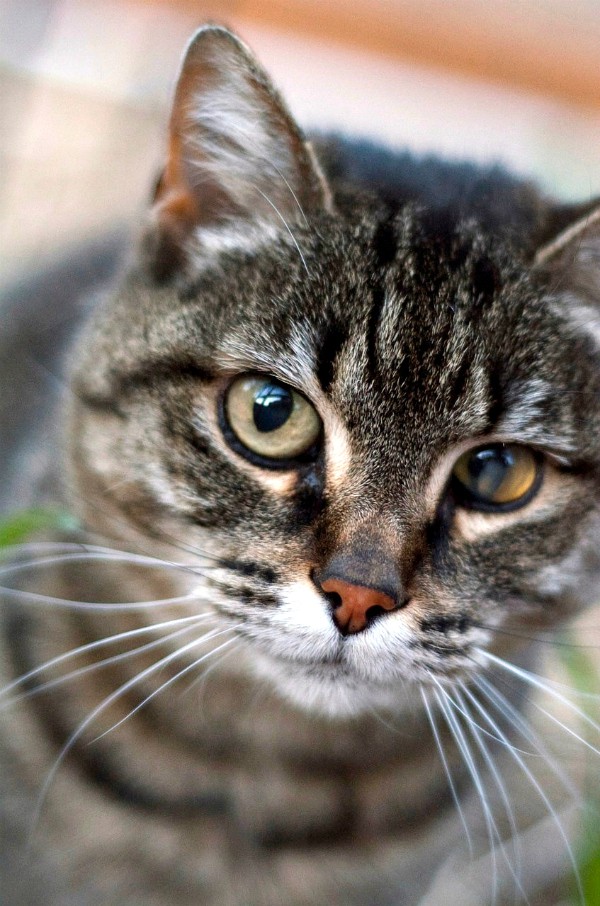 This post is very painful to write today, because it feels like only yesterday that our sweet kitty, Filly, was stretched out in the sunshine, laying in the raspberry bushes, bringing so much joy to our family.
I'm not sure if you've ever had to put an animal down, but this was a first for our family. Only now can I write about it, two months later, without shedding a tear or two.
It's a strange thing, the loss of a pet. The bond is unique to each person, each family.
Filly came to us in March of 1999, the cutest kitty we'd ever laid eyes on. The matriarch pet of our family, she was the oldest pet we've ever owned. Our kids grew up with her.
It's a long story, but basically 2 of our family members suffered with horrible (cat) allergies, and put up with it for years. We finally had to relieve the pain and suffering in our home, and with wise advice (from friends who knew the love we had for our pets), and taking into consideration Filly's ailments, my eldest and I headed to do one of the hardest things we've ever done.
Putting your pet down
We put the "queen" to rest, bringing her home to our backyard, under the raspberry bushes, right where she belongs.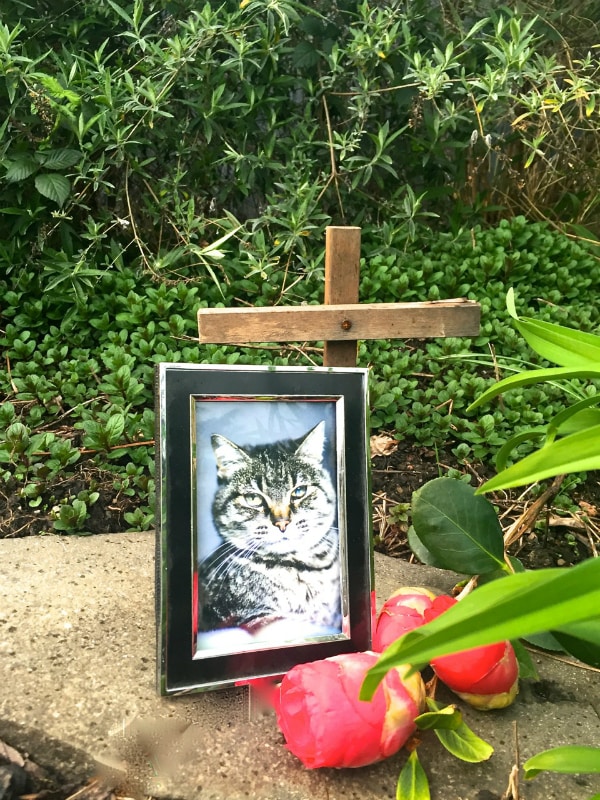 Goodbye Filly
An American Short Hair, Filly was 17 years old, but at times still looked like a kitty. The day we put her down, a beautiful rainbow flitted across the horizon, mixed with raindrops and teardrops.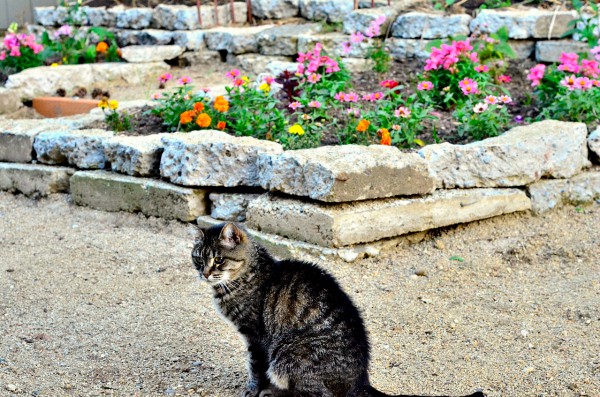 We thought of her young and spry, agile and wise, with a cute demeanor, all the rats and birds she'd bring to us for approval, the way she stretched out in the sun, rolled around for her tummy to be rubbed, the way we'd carry her around our necks, the way she ran through the yard, and hid when company came over.
Filly's photo sits on top of our piano now, and we talk about her every day…
We roll with the pain of losing our lovely pet, as we think we hear her sounds, meows, or see her laying on her favorite blanket on the sofa, or on the pool towels in the outside bathroom. Then we realize, she is truly gone.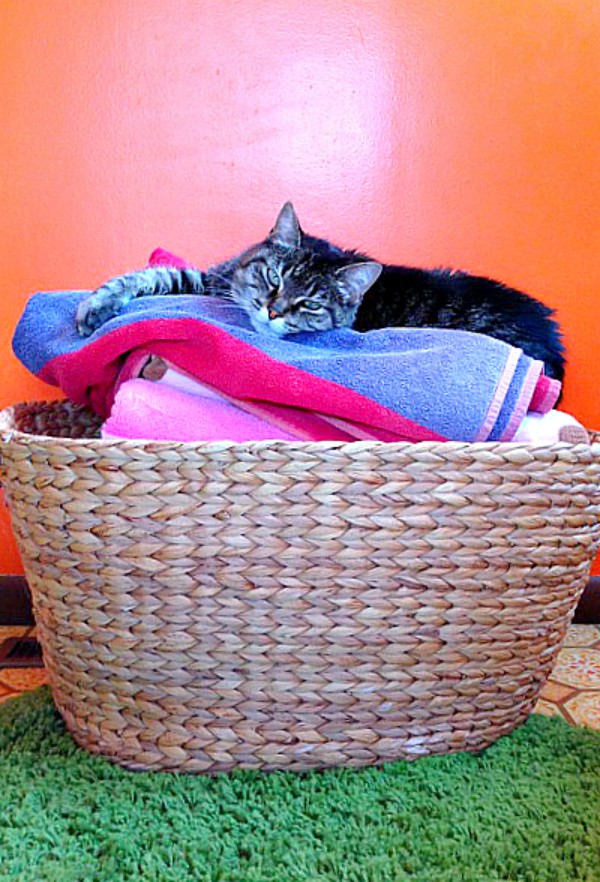 Long live the queen, Filly, you will live in our hearts forever! No other cat will ever be YOU!
Hello and welcome to my home and table!
I'm Sandy—lover of food, family, cooking, THE BIG BOARD, travel, and bringing people together. Through great recipes and connection around the table, we become better, stronger, and more courageous people. Feasting on Life is real, and every time we do it, we grow a little more. Read more...