Quick Alfredo Shrimp Penne
Quick Alfredo Shrimp Penne recipe is a creamy, fresh penne pasta with cooked shrimp! Serve with warm baguette, butter, and a side salad!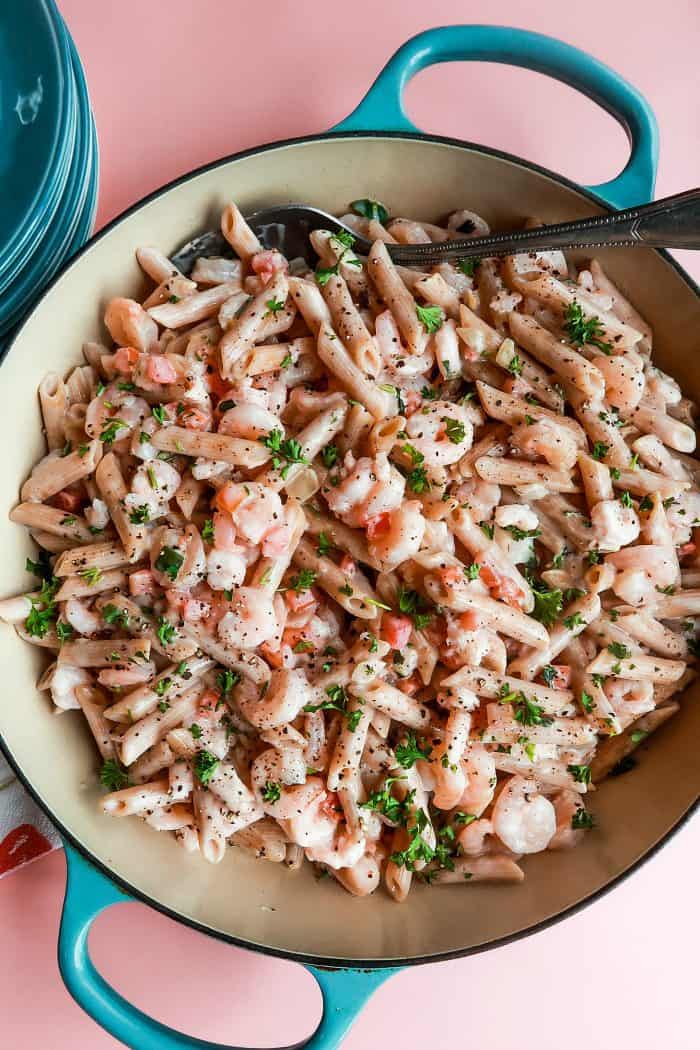 Friends, this Quick Alfredo Shrimp Penne recipe is sort of a cheater's, do-it-quick recipe, but great for summer hosting and last-minute guests.
Quick and easy dinner
Don't you love whipping up something easy and fresh that you know is good, and quick?
Quick Alfredo Shrimp Penne
Starting with my favorite whole wheat penne rigate pasta (we love DeLallo brand), add tender shrimp and a creamy Alfredo sauce.
You have two options. By all means, make your own Alfredo sauce if you have the time, but remember this recipe is a short-cut—QUICK!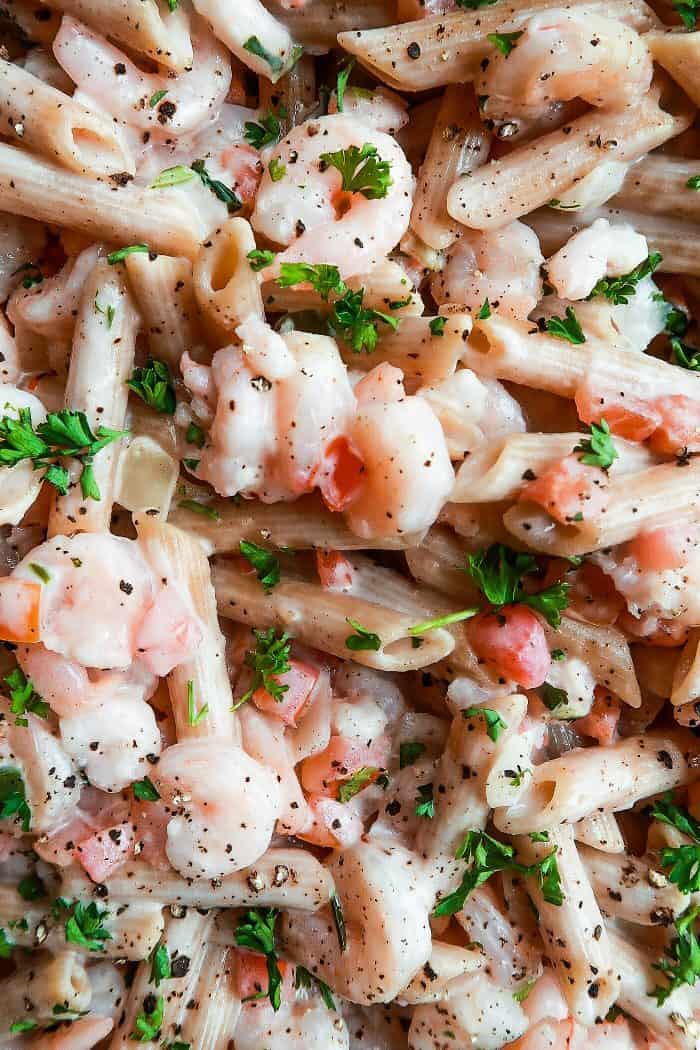 Best Alfredo Sauce
At the store, pick up a pre-made Alfredo sauce in the refrigerated section. Of course you want to use a good quality (with yummy cheese), and I'd say probably not the jarred Alfredo, unless you're really in a pinch. My go-to is Trader Joe's (over by the meat section).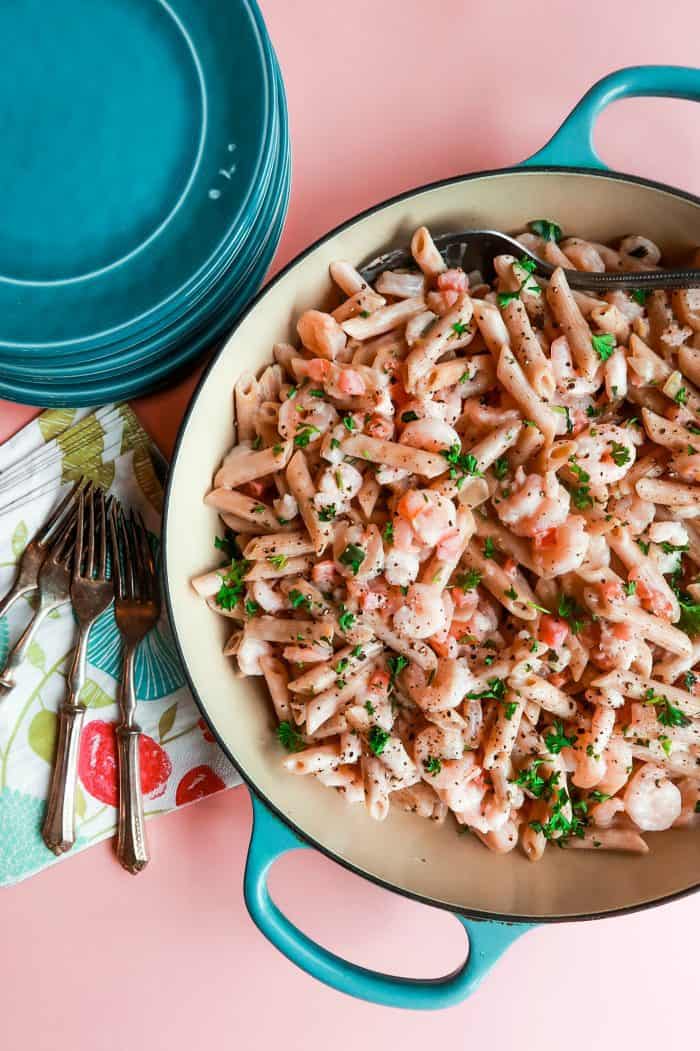 Great for last-minute company
This recipe is SO EASY, pure comfort, and a great dish to serve to company!
If you love penne pasta like I do, you may also want to try my Sausage Kale Comfort Soup or One-Pot Chicken Vegetable Soup recipes.
We had friends over for dinner last week. This easy dish made its way to the table, with a big salad and warm bread, and a few dishes our friends brought. It was a potluck, and we all dove in. :)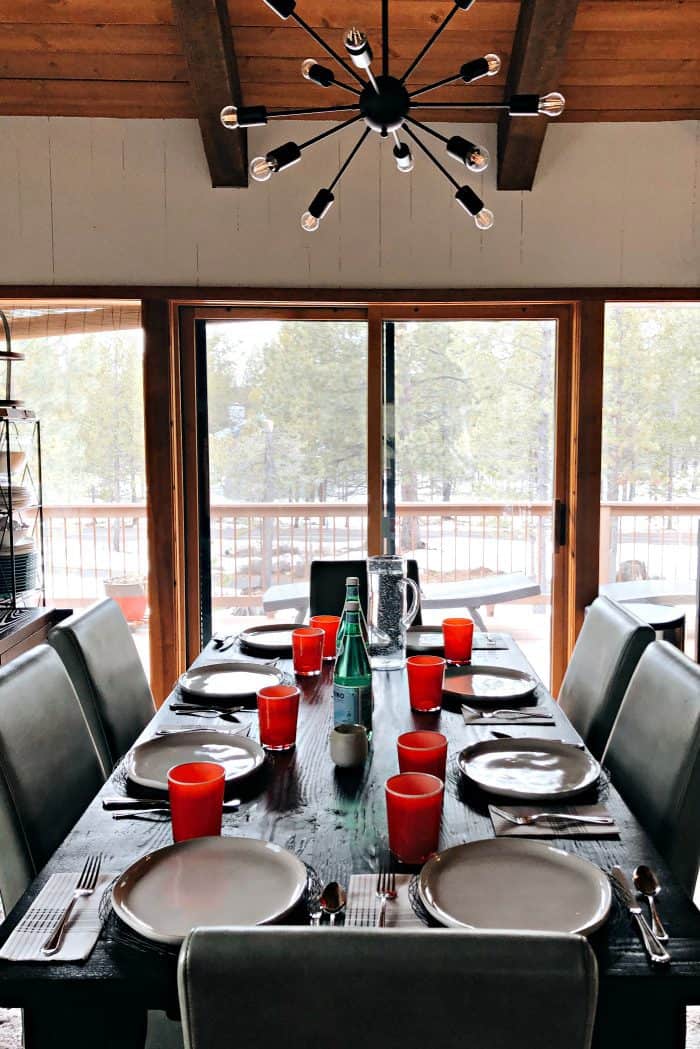 Preparing a simple table
But first, a sudden shaft of sunlight came through as I was setting the table for our guests.
It reminded me how these days, gratitude, commitment, and paying attention are so important to me.
Traveling makes me change gears, with more time to read, think, play, and be creative with ideas. It gives me more time to think about other people, and pray!
There's something about preparing a simple table, a simple meal, and inviting people to a dinner where I really try to be intentional and give thanks.
I rarely get photos at dinner, because I'm really trying to live in the moment and be present with our guests.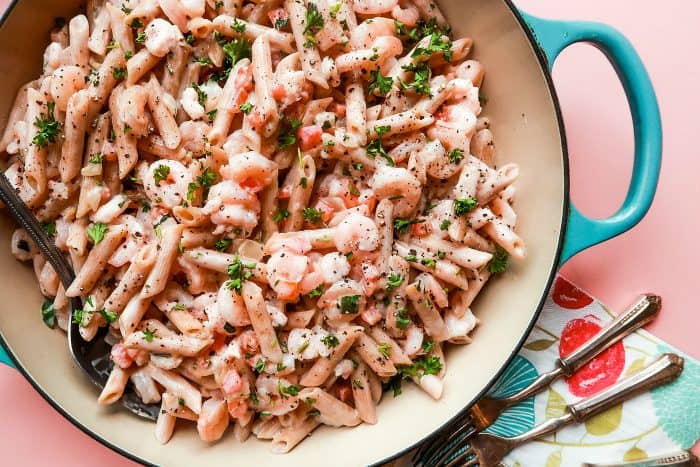 This time and this place
The table reveals our affinity for "this time and this place" in a way no hired photographer, no matter how skilled, could ever hope to achieve.
Which is why I love to share easy recipes with my readers!
Easy recipes lead to hospitality and an "I can do this" attitude!
Be inspired!
Happy hosting!
More recipes: Easy Baked Penne with Ground Beef and Healthy Penne Alla Vodka with Chicken.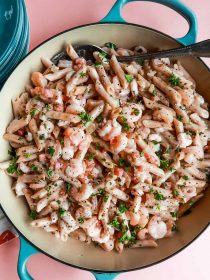 Get the Recipe: Quick Alfredo Shrimp Penne
Ingredients
1 pound penne pasta, we use whole wheat
Salt, according to pasta directions
1 pound medium-small cooked shrimp
1 tub pico de gallo, (about 2 cups)
1 lemon, juiced
2 cups premade Alfredo sauce
1 ½ cup grated Parmesan
Kosher salt and fresh cracked pepper
Parsley, finely chopped
Instructions
Bring a large pot of salted water to a boil over high heat. Add the pasta, and cook until tender but still firm to the bite, stirring occasionally, about 10 minutes. Drain the pasta and set aside. (Follow the directions on your packaging.)

In a large skillet, add the shrimp, pico de gallo, and lemon juice. Cook, stirring frequently until the mixture is warm.

Add the cooked and drained pasta and alfredo sauce; gently stir. Stir in 1 cup Parmesan cheese; salt and pepper to taste. Heat for another 5 minutes on low.

Serve right away, sprinkled with ½ cup Parmesan cheese (optional), and garnished with chopped parsley!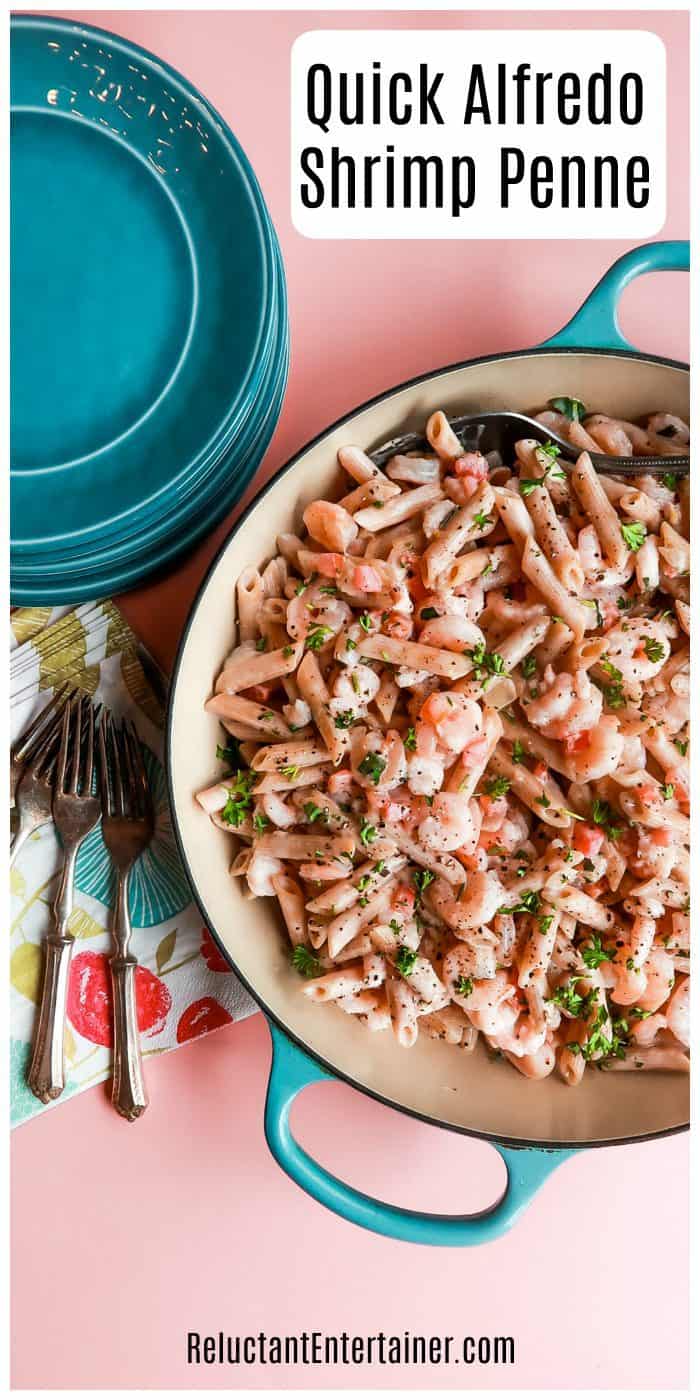 Hello and welcome to my home and table!
I'm Sandy—lover of food, family, cooking, THE BIG BOARD, travel, and bringing people together. Through great recipes and connection around the table, we become better, stronger, and more courageous people. Feasting on Life is real, and every time we do it, we grow a little more. Read more...