Roasted Red Pepper Spread with Foodie with Family
Back at the ranch in Oklahoma, where it was nice and cool inside (and very hot outside), Rebecca from Foodie with Family taught us how to make a very delicious Roasted Red Pepper Spread.
If you haven't checked out Rebecca's blog, be prepared to spend some time there – it's fascinating how she cooks for her family of 5 young men, well, 6 … if you count her husband.
Oh boy, was it good. I brought some home to Oregon with me. Several times I served it to my friends and they couldn't believe the flavor.
I called it "tomato jam," which is what it looks like.
Last year I canned a similar sauce for Christmas gifts. I canned with a friend, which always makes life a little more fun, when you can not only share the load of work, but just be together.
This time around, surrounded by lovely blogging friends.
(Bridget, Robyn, Wendy, me, Amy, and Georgia; photo by Miz Ree)
So the beauty of this recipe is a really nifty and quick way to roast the veggies: you put them in the oven with the skins on!
How easy is that?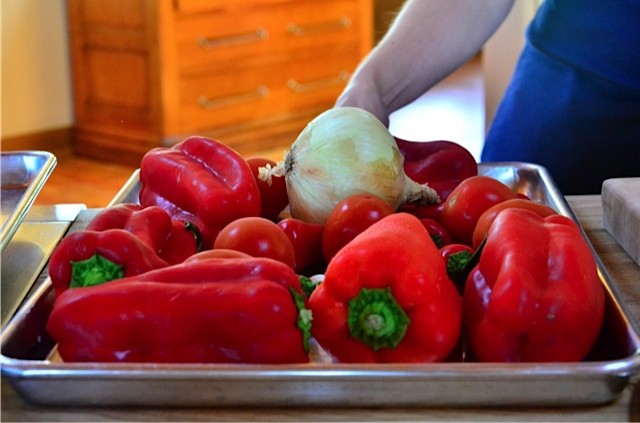 -Layer the veggies on a tray and roast in the oven, turning often until they're blackened.

-Put them immediately into a paper sack, seal, and allow to cool.

-This makes the rubbing off of the skins and seeds so easy. Brilliant!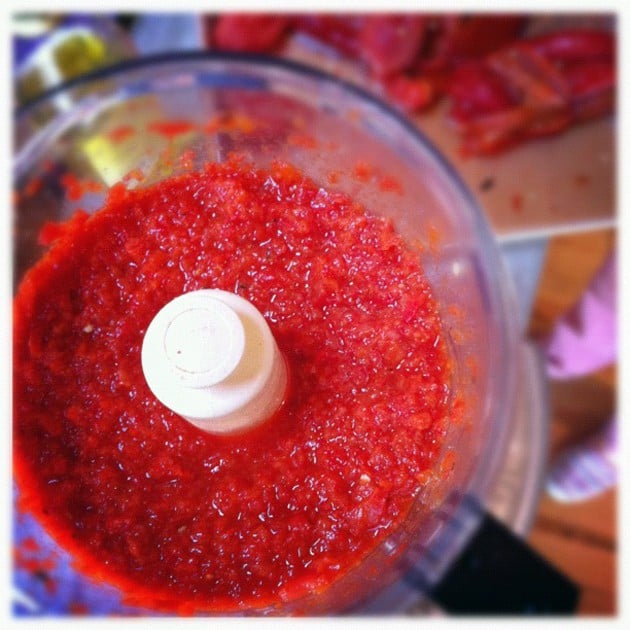 (photo by Wenderly)
From there, the recipe is very easy and self-explanatory.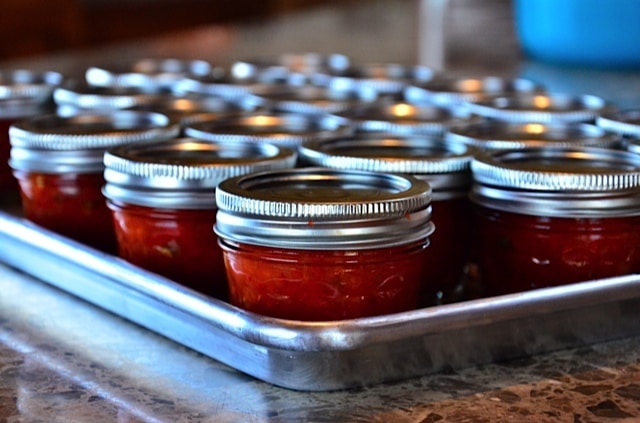 As I always tell people new to canning, if you have any questions about the process, you can always go to Ball.com for help! They are the canning experts!
You can also check out Rebecca's Basic Canning page on her site!
So … I know it's only August, but will you be canning this year and if so, have you thought about little Christmas gifts you could give?
Hello and welcome to my home and table!
I'm Sandy—lover of food, family, cooking, THE BIG BOARD, travel, and bringing people together. Through great recipes and connection around the table, we become better, stronger, and more courageous people. Feasting on Life is real, and every time we do it, we grow a little more. Read more...