Roasted Sweet Mini Peppers
Roasted Sweet Mini Peppers come together in less than 30 minutes. A delicious vegetarian appetizer, everyone loves these sweet fiesta bites!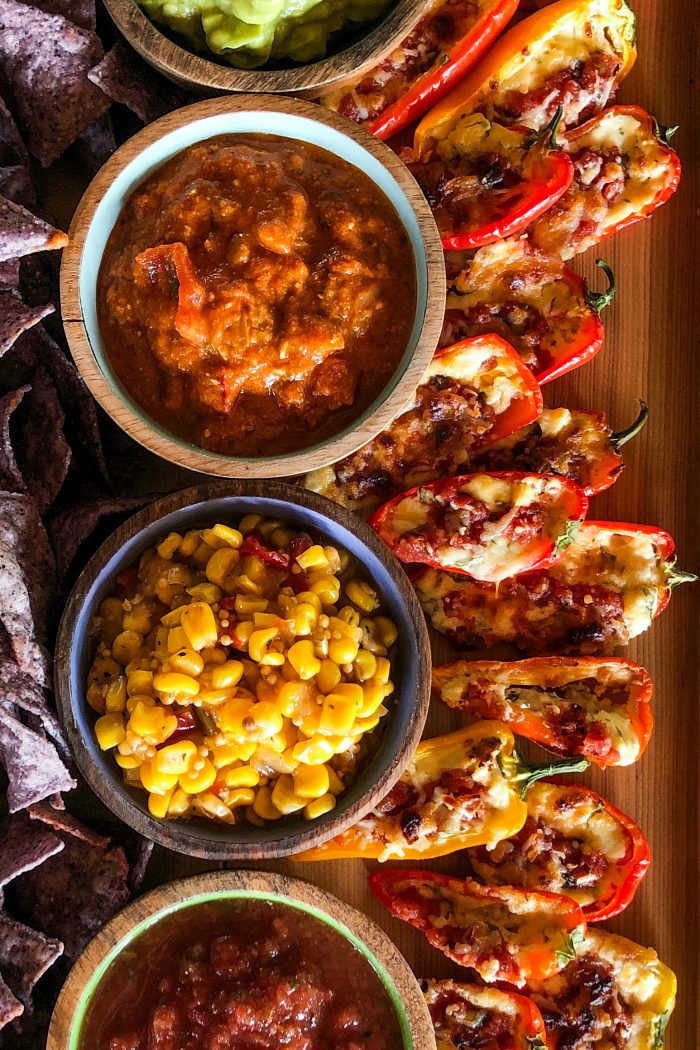 Friends, summer is … entertaining, hosting parties, and getting invited to parties! Last week we went to a Mexican food party (our friend Amanda came with us!) and I brought these Roasted Sweet Mini Peppers on my chips and salsa board.
I get super-giddy when we get invited over to friends' houses. Honestly, I get tired of my own cooking!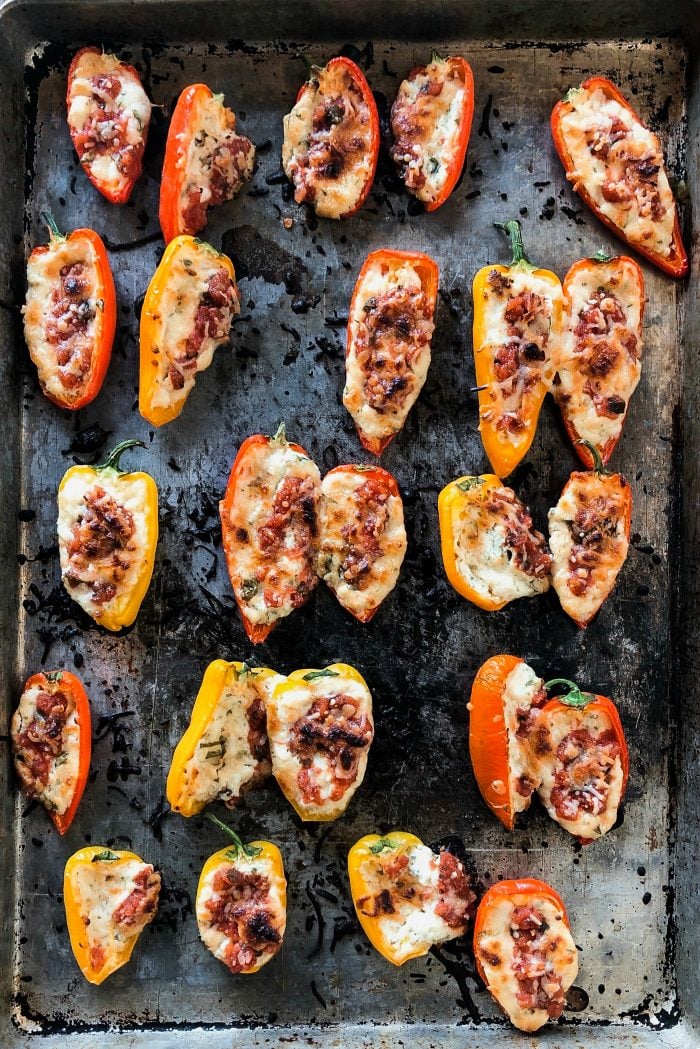 Roasted Sweet Peppers
These Roasted Sweet Mini Peppers … so easy to make, so good! And super fun to serve on a chips and board platter! [Also check out my Anytime 4 Party Appetizers]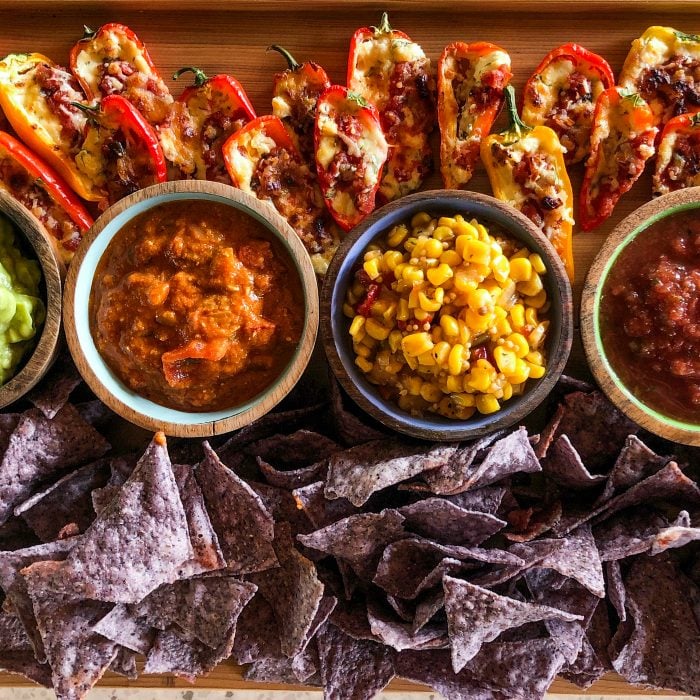 Here's more info about my Epic Rectangular Charcuterie Board that my husband made for me. I love it because it fits perfectly on top of our piano when we have a large party. It actually fits through our front door, too, where my round EPIC board does not. That board stays in my house for my parties.
Those adorble little bowls I bought here in Bend, Oregon at Lark | Mountain Modern!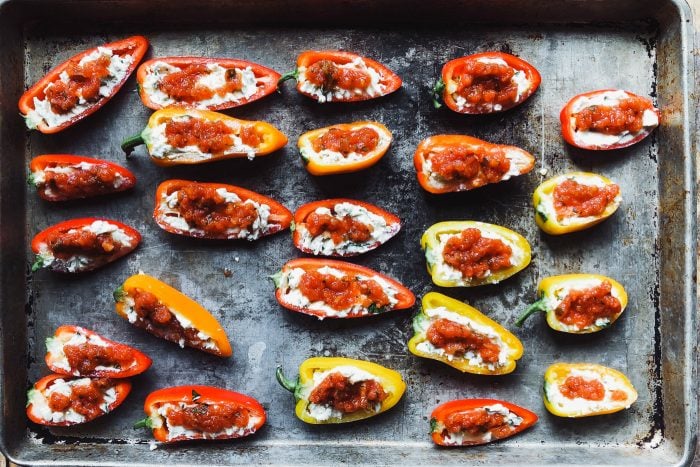 How to make Sweet Mini Cheese Peppers
Heat the oven while you're combining the cheese mixture. I like to use Boursin cheese, as it's soft, quick, and super flavorful.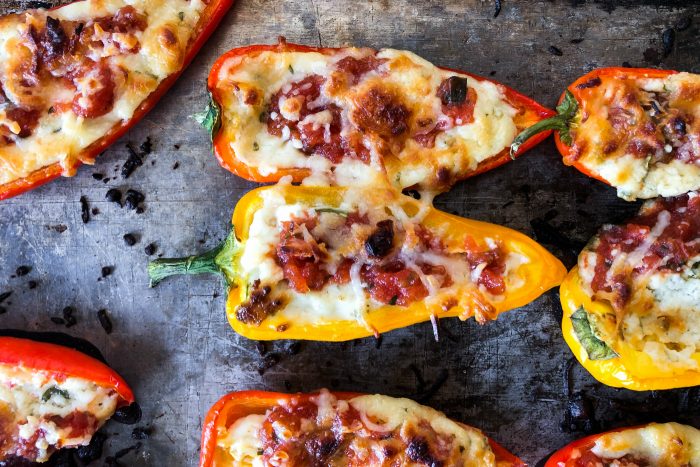 No need to pull the food processor out, as you can mix with a spoon.
Cut the mini peppers in half and stuff them with the cheese mixture.
Bake and serve!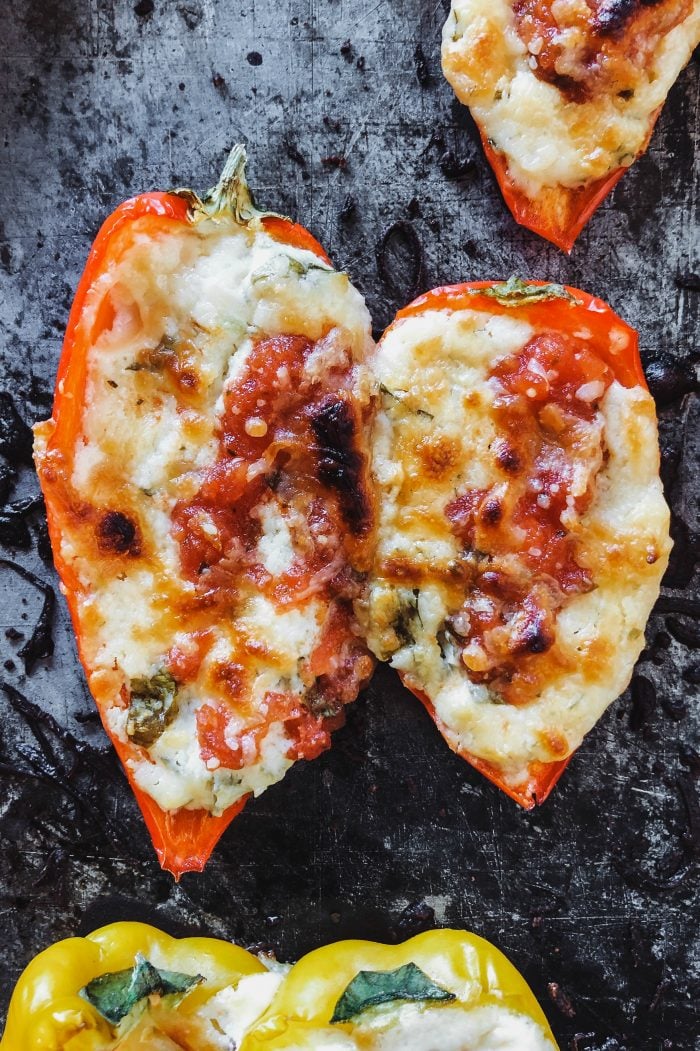 Roasted Sweet Mini Peppers
Bonus–you can quickly grill these bites if you already grilling.
Also, if you have vegan friends coming over, try the vegan cream cheese instead of Boursin cheese.
How do you serve mini peppers
A recipe alongside chips and salsa makes for a fun party spread! Or, serve these with a big salad and quesadillas for dinner!
I'm a big fan of fiesta food, no matter how it's served.
Give me a plate of rice and beans (and cilantro) and I'm golden! :)
Happy hosting!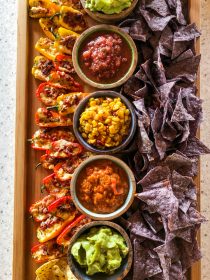 Get the Recipe: Roasted Sweet Mini Peppers
Ingredients
10 mini bell peppers, halved and cleaned
5 oz. Boursin cheese
2 tsp. lime juice
1 Tbsp. cilantro, finely chopped + more for garnish
1/4 cup salsa
1/2 cup shredded Mexican blend cheese
Instructions
Preheat oven to 450 degrees.

In a small bowl, mix together the cheese, lime juice, and cilantro with a spoon.

Place pepper halves on a baking sheet. Fill each half with cheese mixture, then top with a teaspoon of salsa. Sprinkle with cheese.

Bake for 15 minutes.

Serve warm. Optional to serve with sprinkled green onion or more chopped cilantro!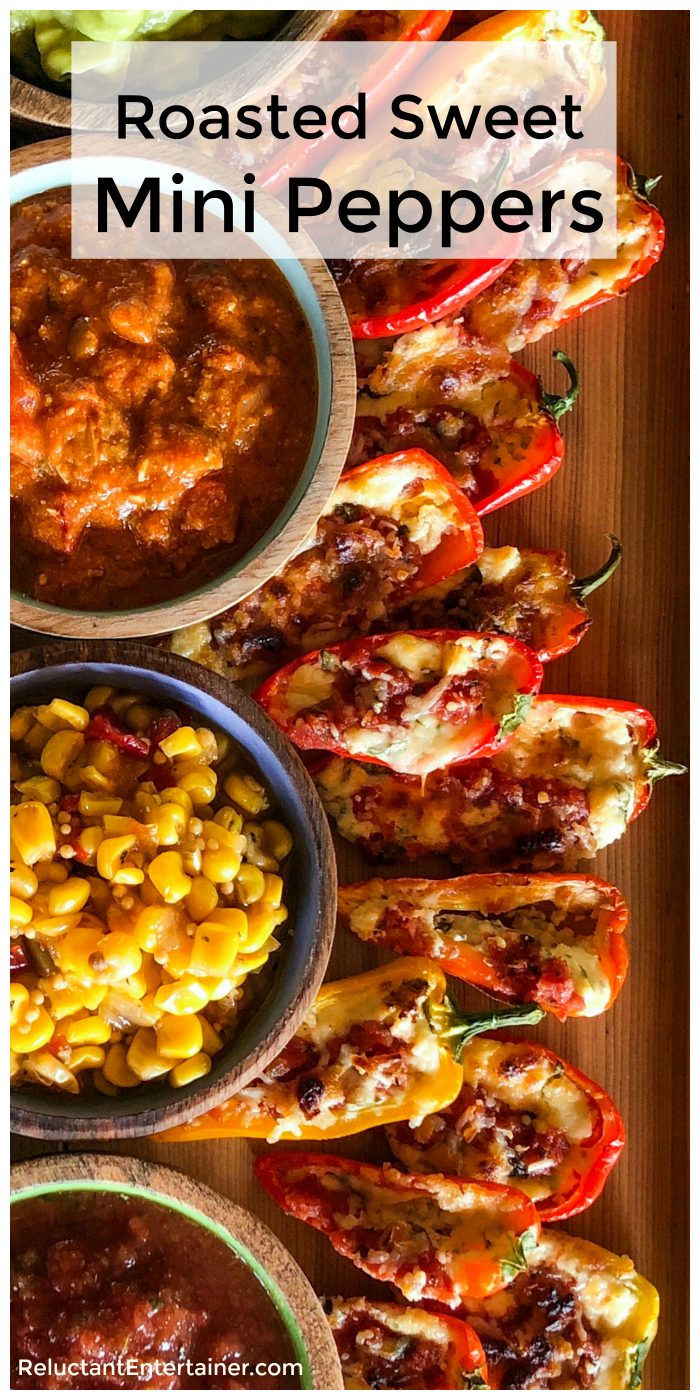 Hello and welcome to my home and table!
I'm Sandy—lover of food, family, cooking, THE BIG BOARD, travel, and bringing people together. Through great recipes and connection around the table, we become better, stronger, and more courageous people. Feasting on Life is real, and every time we do it, we grow a little more. Read more...