Serving Water at Your Dinner Party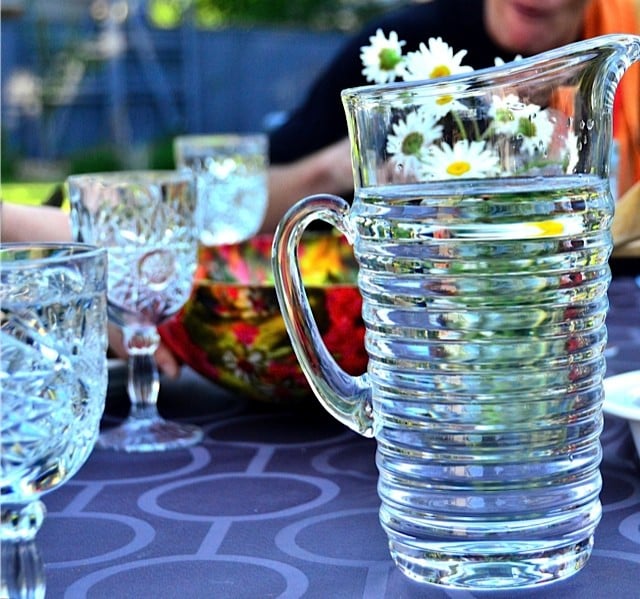 One thing I love about the place where my husband and I often go on dates is that they always leave a bottle of cold water on the table after the waiter fills our glasses. We can refill when we need to, and don't have to wait for our waiter. And by the way, we always ask for "no ice." :) It makes the food taste better.
What about entertaining in your home? There have been many times where I've forgotten about the "refills." So now I put the pitcher of water off to the side, on the sideboard where it's out of the way, but still accessible to our guests. You can also set the pitcher on the table.
A simple glass pitcher, or even some fun water bottles filled with cold water is all you need. And with the water bottles, you can fill them ahead of time, chill in the fridge, then bring out right before it's dinner time!
Adding lemon or fruit in the summertime also makes the water refreshing!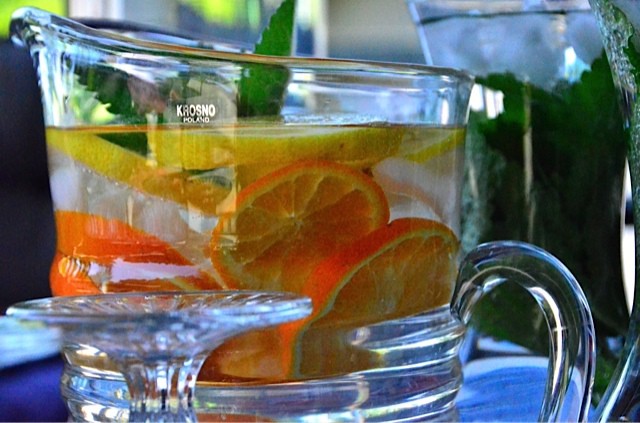 If serving a crowd, the large water dispensers off to the side with glasses also makes entertaining no fuss!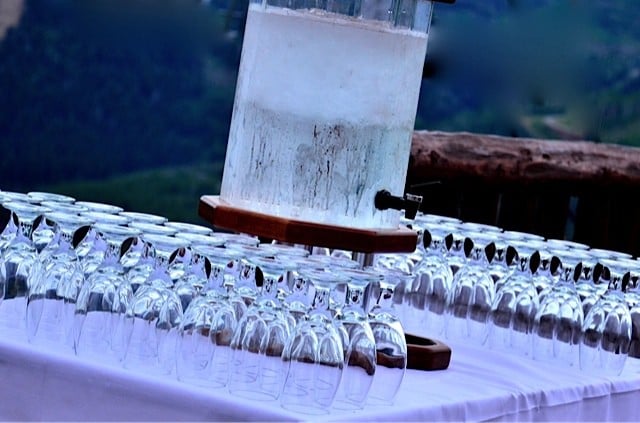 Water is an extremely simple gesture. One that most everyone appreciates. And it's proven that it keeps the energy level up!
So, don't forget the water! :)
How do you serve water for dinner guests?
Hello and welcome to my home and table!
I'm Sandy—lover of food, family, cooking, THE BIG BOARD, travel, and bringing people together. Through great recipes and connection around the table, we become better, stronger, and more courageous people. Feasting on Life is real, and every time we do it, we grow a little more. Read more...