Family Favorite Skillet S'mores Recipe
Game day, camping, or party dessert: SKILLET S'MORES RECIPE, baked in 10 minutes or over a campfire. Serve HOT & GOOEY with your favorite crackers or fruit!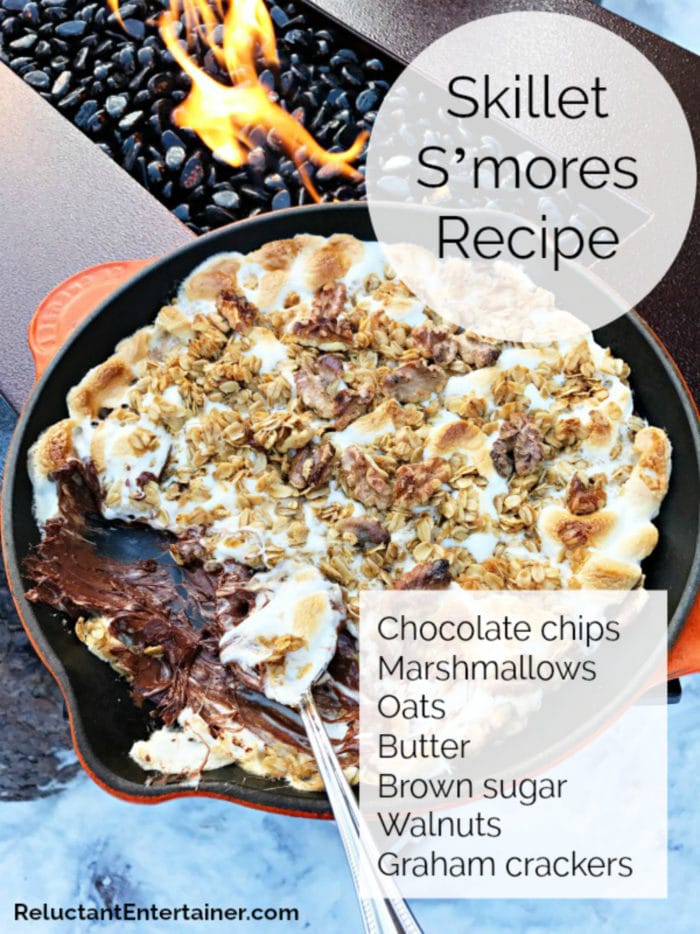 Friends, 'tis the season to bring your family and friends together to relax and enjoy these beautiful days we've been given, and in our case here in Bend, the snow!
Family Favorite Skillet S'mores Recipe
Today I'm sharing details about our new Monterey Fire Table (from Camp Chef), plus a fabulous holiday dessert, Skillet S'mores Recipe!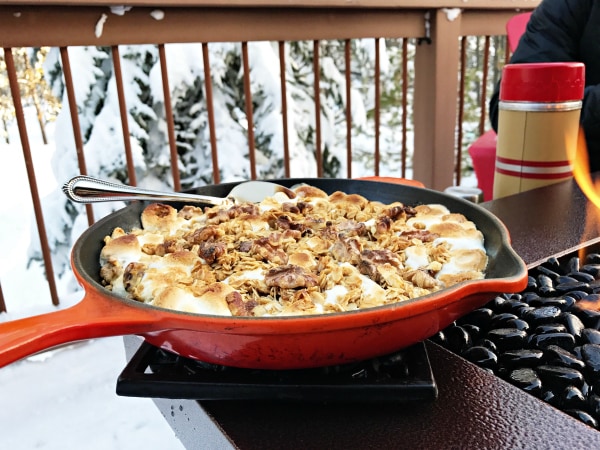 This past week we had record snow in Bend, and being gone to Medford for the week to visit, our boys were left home to shovel and blow the snow, and keep warm in our snuggly, cozy mountain home.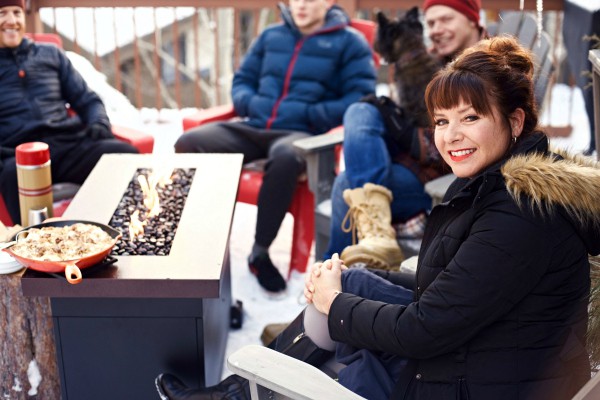 What we didn't know was that the whole town shuts down when it snows at least 2 feet of snow.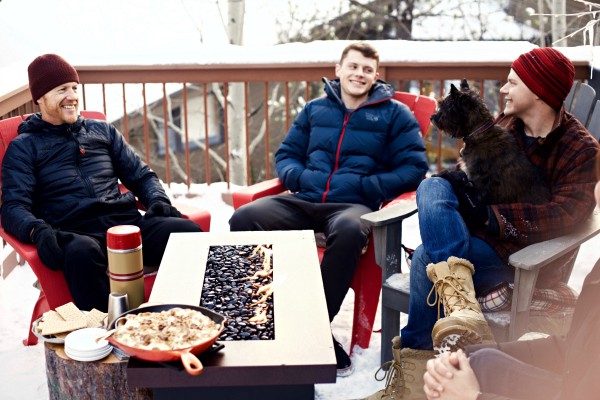 Coming home, we couldn't wait to make some new holiday memories with our kids, and the friends coming into town for Christmas!
So we got the key ingredients ready for a fun family treat!
Everyone loves S'mores, right?
I can't help but think of chestnuts roasting on an open fire, Jack Frost nipping at your nose, Yuletide carols being sung by a choir and folks dressed up like eskimos …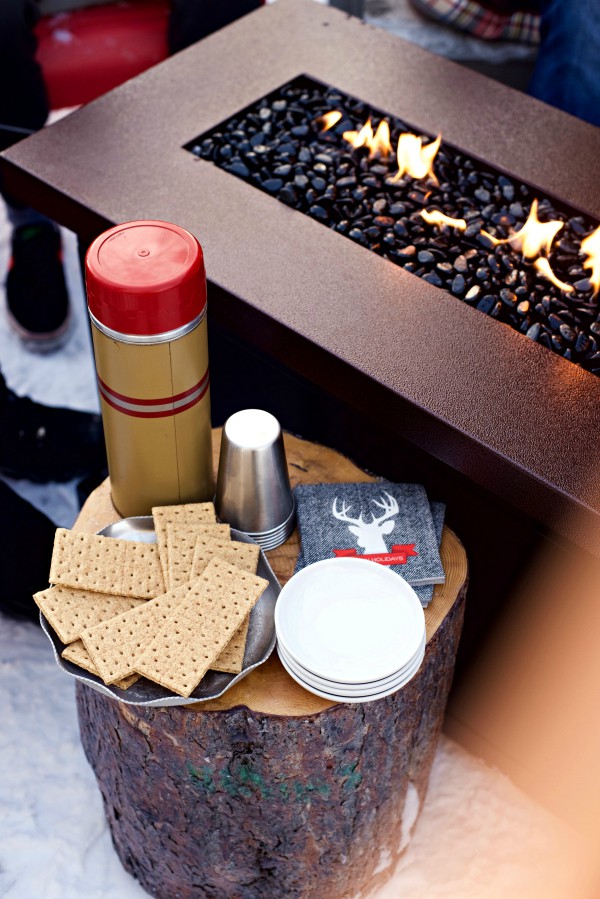 Monterey Fire Table
This Monterey Fire Table has the warmth and elegant design to enhance any patio.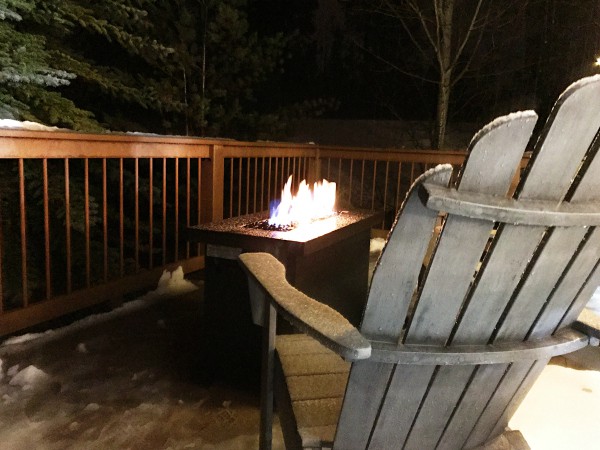 It's the perfect size for our snowy front deck. (Easy to put together, too!)
You can switch from a coffee table to an elegant zero-scape fire pit in seconds, by removing the penny-vein lid. (We'll get a picture of this when the weather warms up!)
There's a black fire glass that makes for a clean, beautiful flame, with a "bed of ashes" look.
The matchless ignition system and internal propane tank storage add the finishing touches on the Monterey, making it convenient and simple to use.
There's a fully adjustable heat-control knob, with a built-in propane tank compartment that holds a 16″ standard bulk propane regulator and hose.
Skillet S'mores Recipe
Looking for a simple dessert to feed a large group? Then you'll love these Skillet S'mores.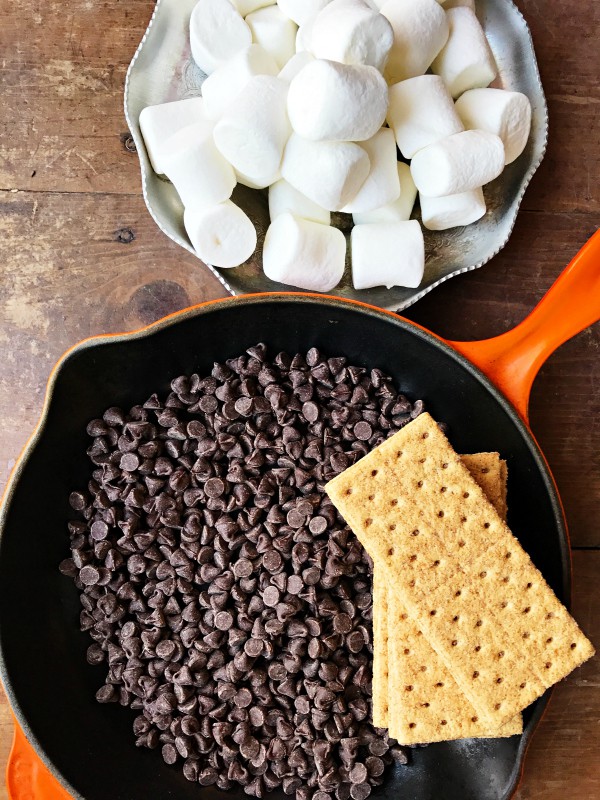 With only a few ingredients and a cast iron skillet.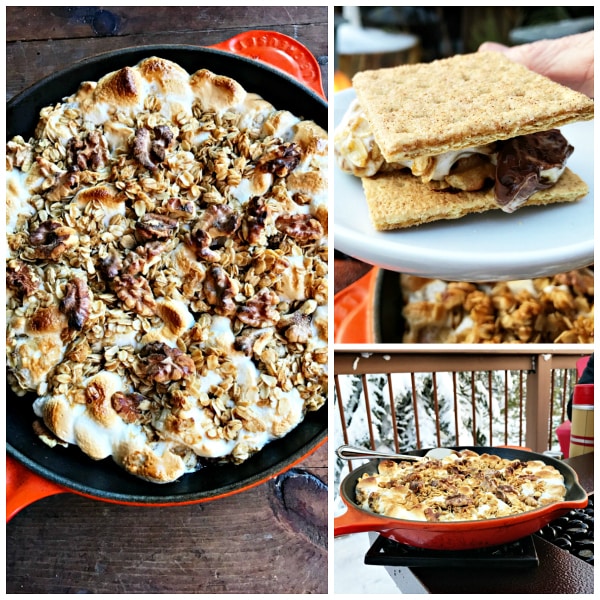 Put together a quick crumble of oats, brown sugar, and butter.
Bake for about 10 minutes.
And in little time, you have a hot, gooey, delicious dessert to serve with graham crackers.
More treats?
More S'mores desserts: Peanut Butter Cup S'mores [Boulder Locavore], S'mores Icebox Cake [Amanda's Cookie], Triple Chocolate S'Mores Cookies [Barbara Bakes].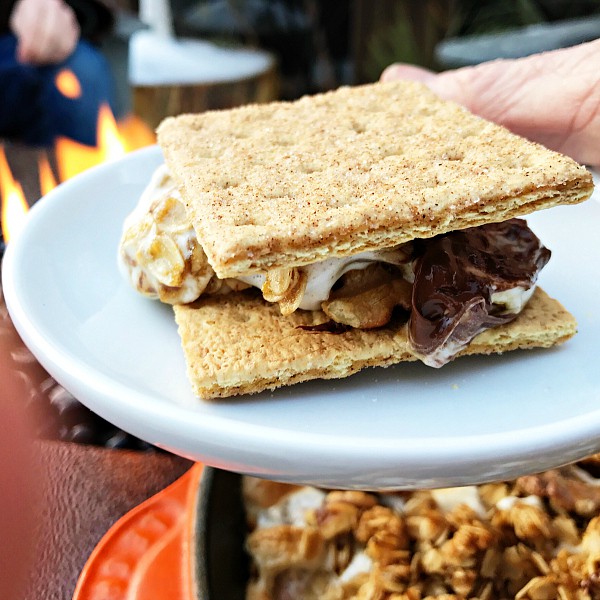 Get the Recipe: Skillet S'mores Recipe
If you use large marshmallows, cut into fourths. Otherwise use small.
Ingredients
12 ounces semi-sweet chocolate chips
6 cups marshmallows
1 cup oats
4 Tbsp. butter
3 Tbsp. brown sugar
1 cup walnuts
Graham crackers
Instructions
Preheat oven to 450 degrees.

In a 10-inch cast iron skillet, place the chocolate on the bottom. Sprinkle marshmallows on top.

In a small bowl, mix together the oats, melted butter, and brown sugar. Crumble together and place on top of the marshmallows.

Bake for 5-10 minutes, until marshmallows are toasted brown on top (and chocolate melted).

Let stand for 5 minutes before serving with graham crackers! ENJOY!
This post is sponsored by Camp Chef. We've used their products for years, especially for camping. As always, all opinions are my own!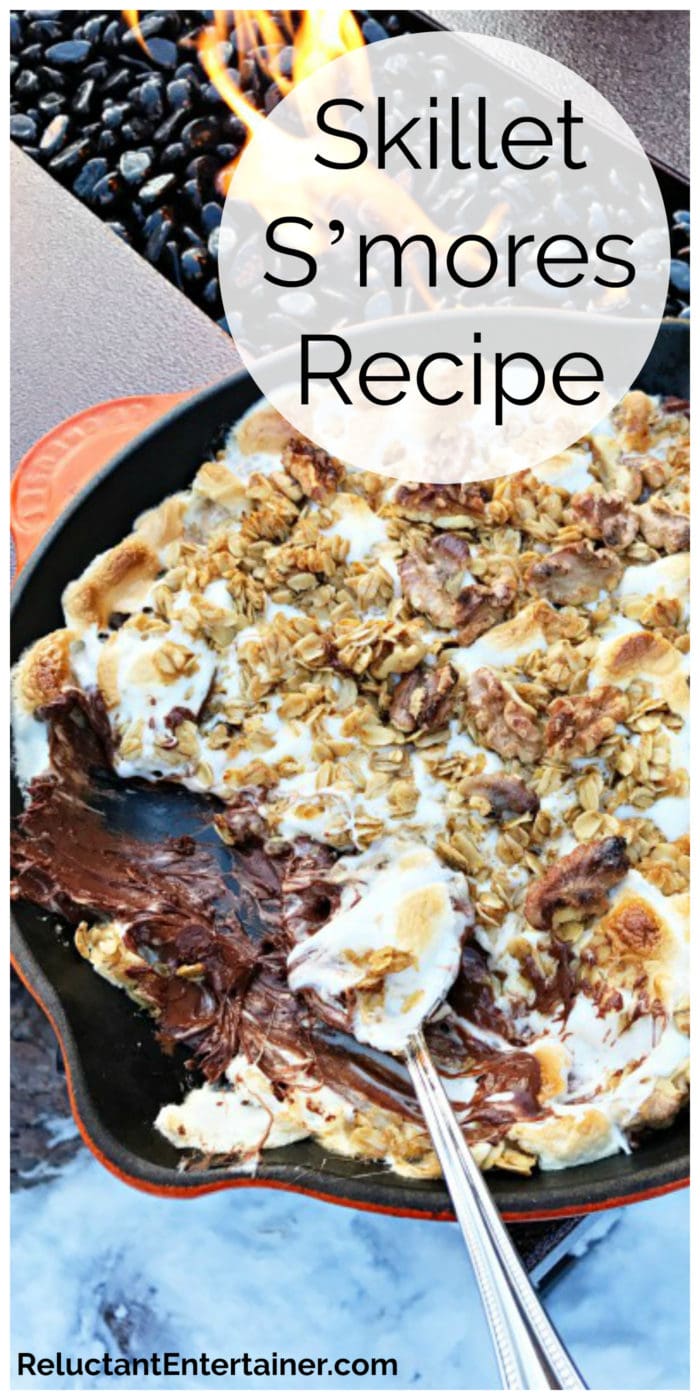 Hello and welcome to my home and table!
I'm Sandy—lover of food, family, cooking, THE BIG BOARD, travel, and bringing people together. Through great recipes and connection around the table, we become better, stronger, and more courageous people. Feasting on Life is real, and every time we do it, we grow a little more. Read more...