Strawberries Dipped in Sour Cream and Dark Brown Sugar
A simple fruit dessert, Strawberries Dipped in Sour Cream and Dark Brown Sugar, excellent for company!
Friends, when I think of spring and summer, I think of sitting outside on our patio, enjoying the beautiful sunshine, sweet blossoms, hearing the pool pump buzzing, birds chirping. And as I soak in the atmosphere, I think of the sentimental side of C. S. Lewis.
You are never too old to set another goal or to dream a new dream. -C. S. Lewis
My husband and I have some new dreams that we've been dreaming, that I'll be sharing with you soon, but in the meantime, I want to tell you about a goal that I just accomplished. Ninety days (straight) of yoga. At home, online, on my own schedule, and I've never felt better. Previous to this, I was in a rut of going to the gym, hit and miss with yoga, and not really committing to it. For this January goal, I wanted to see if it would change the way my body felt, how I slept, how I moved, and my overall being.
90 days of yoga
Drawn into harmony with the sweet, easy flow of the day, yoga (stretching) became a healthy rhythm. I also paired this practice with daily reading, applying truths to my life, and praying more. Doing soul work, and taking care of your body, truly makes you a better person. You may feel a little rusty at first, or awkward with the yoga moves, but then as you feel stronger, it becomes easier.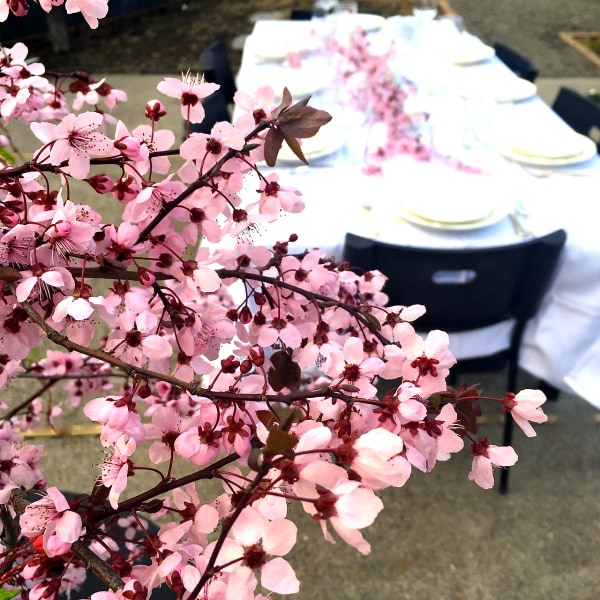 Now at the end of 90 days, I'm going to start all over again. The ultimate for me is to be healthy and strong. My days are less about me (focusing on how I don't feel good, I didn't sleep well, my aches and pains), but more about how I can give out to others.
Dreaming
After a recent hike, my hubby and I sat and took in the view, the gentle, slumbering hills, the veil of clouds that hovered over our valley, we talked about our dreams.
These days we take resting, listening, and waiting very seriously. We both are healthy, we have a lot of energy, a lot to give away, and we feel new things are on the horizon.
Part of dreaming means that you are open to God actually stepping in and moving you.
On a tasty, springy, sweet note, I want to share my favorite way to eat a strawberry.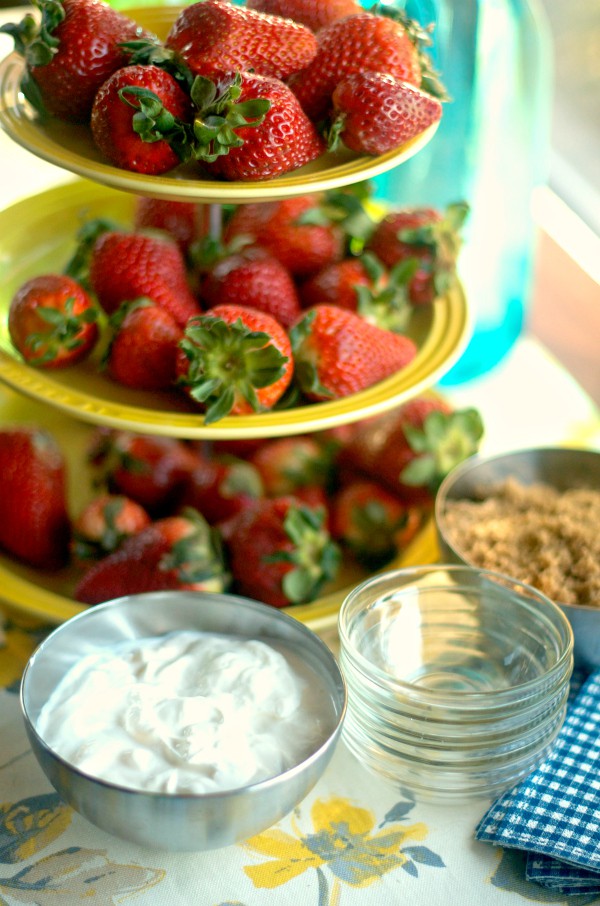 Strawberries dipped in sour cream and dark brown sugar
Growing up, we called this recipe Kelly Bellies. Because our friend Kelly showed us the trick. The year? Probably 1969-1970.
You have to start with beautiful, bright red, giant strawberries.
A bowl of dark brown sugar (yes, dark is the best). Oh, or coconut sugar works as well.
A bowl of sour cream (yes, Greek yogurt works, too).
Then you start dipping.
I'll let you experience it yourself, but if you're entertaining, this is a fun, casual dessert to serve with individual dipping bowls.
ENJOY!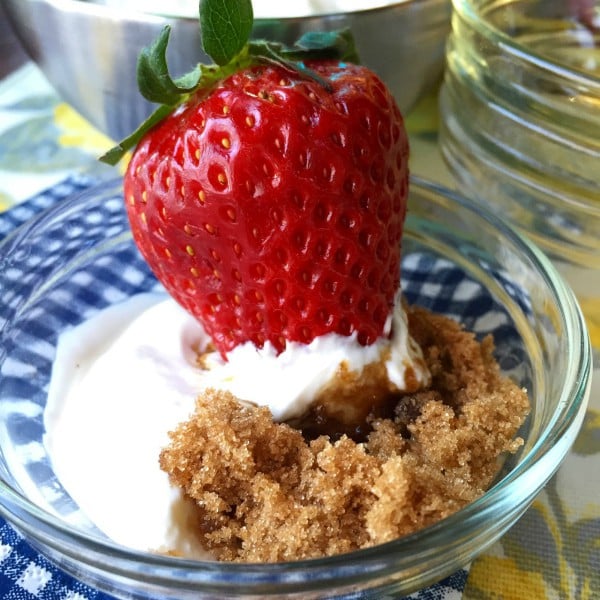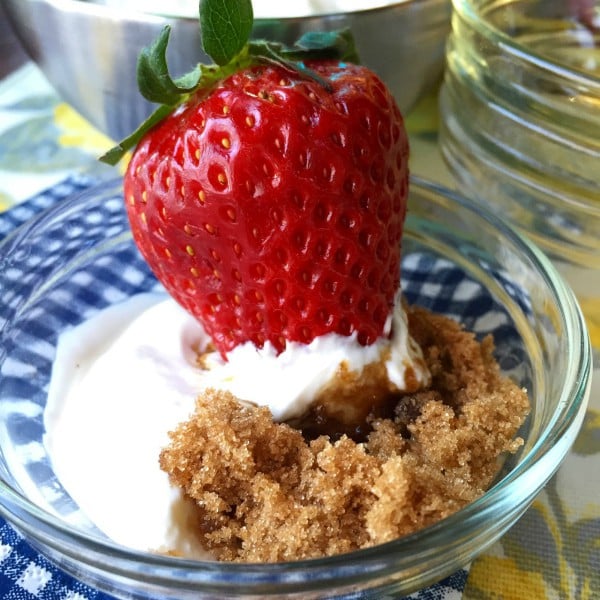 Print Recipe
Strawberries Dipped in Sour Cream and Dark Brown Sugar
Ingredients
2

pint

fresh strawberries

cleaned (preferably large)

1

cup

sour cream or plain Greek yogurt

1/2

cup

dark brown sugar
Instructions
Wash strawberries and serve on a platter or tray, with 2 bowls of sour cream (or Greek yogurt) and dark brown sugar.

Dip strawberries into sour cream and then again in the bowl of brown sugar; ENJOY!
More strawberry desserts
Strawberry Rhubarb Compote with Coconut Sugar {RE}
Strawberry Lemon Cheesecake Parfaits {RE}