Taco Meat & Bush's Beans: Cooking for a Crowd!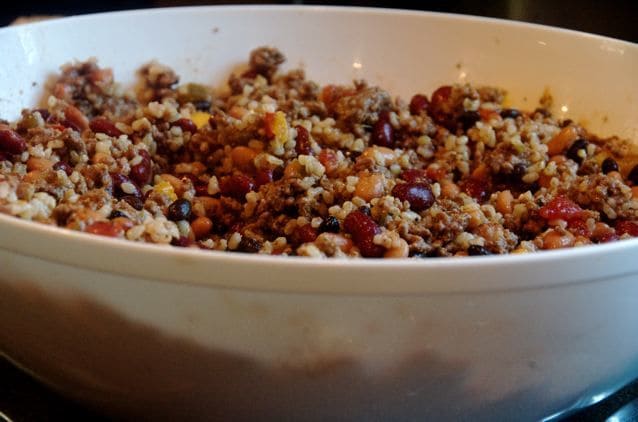 I can feel it in my blood.
Busy is coming on.
Busy is right around the corner.
The school year, soccer season, and a busy schedule officially starts today for our family, which means that I, as the Mom, has to be very organized and creative with our meals.
A good old standby that feeds many, when extra soccer kids stop by for dinner, is a big pot of Taco meat/beans.
Taco Meat with Bush's Beans
Cook 4-5 pounds of ground turkey or beef. Season to taste.

Cook 2 cups of brown rice.

Add 2 cans each of pinto beans, black beans and kidney beans. (I always use Bush's Beans, I feel they have the best flavor.)

Add one container of Costco's Mango Peach Salsa.

Mix together and SERVE.
We love this meat for tacos, burritos, enchiladas, and taco salad. We have even made lettuce (Napa cabbage) wraps with it. YUM!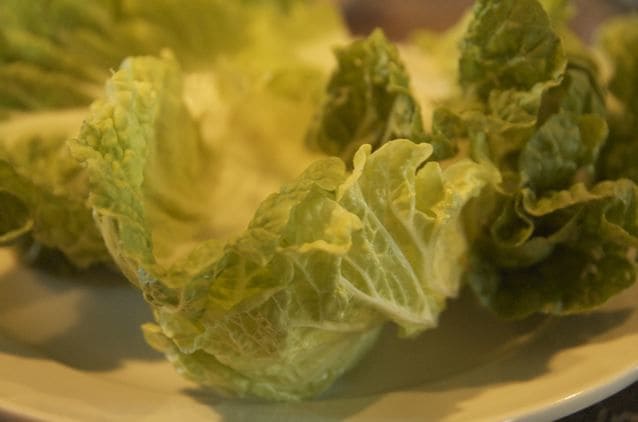 It's also easy to freeze in Ziploc bags and handy to pull out for last-minute company!
What's your secret taco meat and bean recipe?
(Bush's Beans did not pay for me to write this post, even though I am in partnership with them. We just really love their beans and eat a ton of them in our home!)
Hello and welcome to my home and table!
I'm Sandy—lover of food, family, cooking, THE BIG BOARD, travel, and bringing people together. Through great recipes and connection around the table, we become better, stronger, and more courageous people. Feasting on Life is real, and every time we do it, we grow a little more. Read more...