1969 Classic Tuna and Noodles Potluck Dish
This Tuna and Noodles Potluck Dish is made with tun, pasta shells, fresh dill, and a creamy sauce–a real crowd pleaser potluck dish!
It must be "potluck season" because we've been invited to several potluck parties in the last couple of weeks. A friend once told me that where he came from, instead of a "potluck dish," they called it a "covered dish." I like that!
Rocking the potluck.
I was also reading in the latest Better Homes & Garden, an article on "rocking the potluck" that included a recipe that was an oldie but goodie. I dug through my recipes and found the perfect "oldie but goodie" tuna casserole dish, gussied it up with fresh dill, and topped it with Parmesan cheese, to create the most flavorful, delicious hot dish that I guarantee all the guests will love!
Seriously, this is so creamy (cream cheese!) and delightful!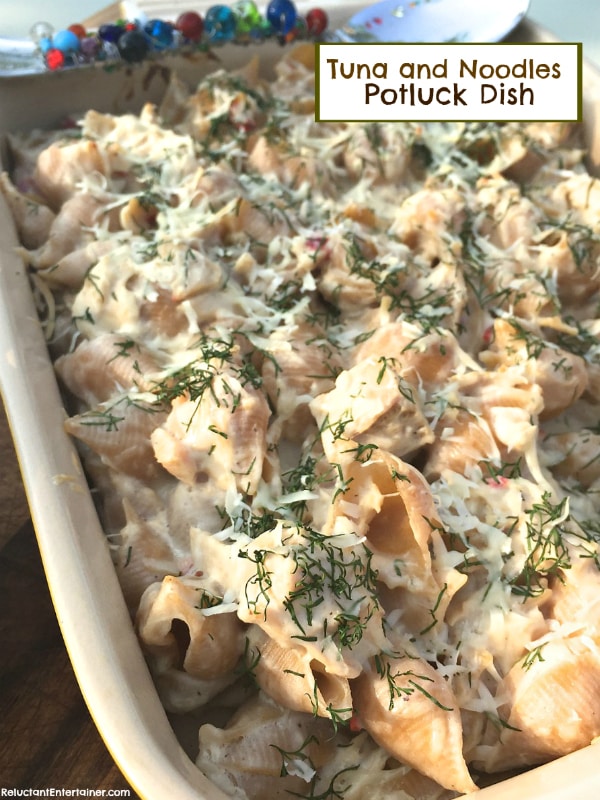 Sunset Favorites 1969.
My friend, Faye, and I go back to 1969, as we met when I was in 1st grade at Roosevelt school in Medford, Oregon (with her son, Brent). Coming across her recipe from Sunset Favorites 1969 in my recipe file (with her writing), seemed fitting for my "everything old is new again" recipe to bring to a potluck.
Sometimes you just can't beat the classics!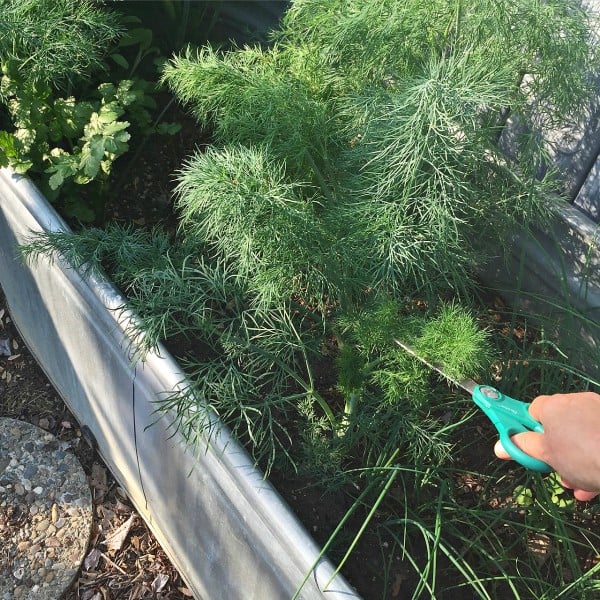 Use fresh herbs.
With our 80-degree weather, our herb trough is bursting with colors and scents right now. Using fresh herbs in any dish really makes the flavor pop!
Tuna and Noodles Potluck Dish.
Of course I made this dish with DeLallo pasta, the very best and only kind that our family cooks with, and the secret to good pasta is to cook it al dente.
Oh, and pimentos? Sometimes I wonder why I add these to recipes, as they seem so flavorless. But for this classic recipe, I think pimentos were a big hit back in 1969!
Take this dish to your next party! You can bake it halfway at your house, then pop it in the oven for 10 more minutes at the party house!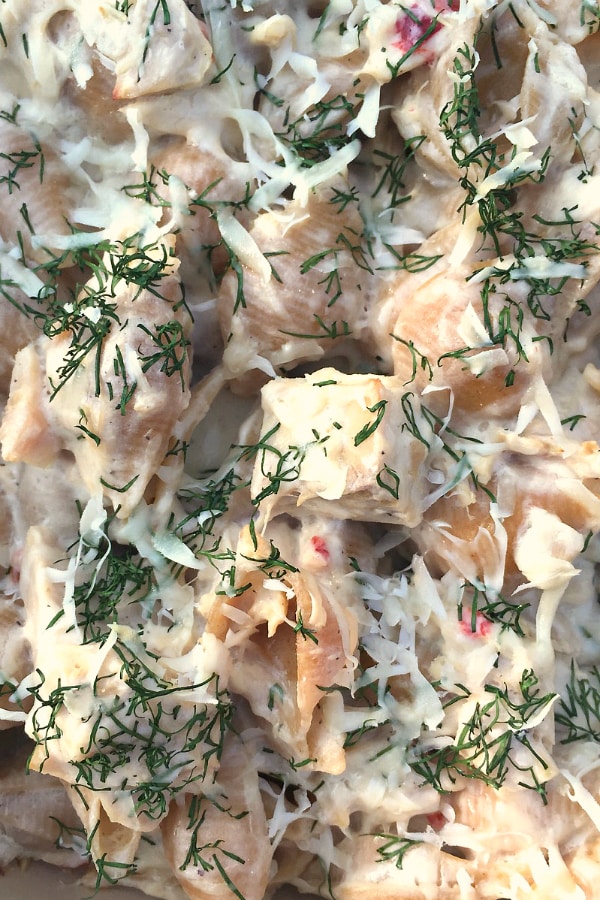 Pull out of the oven and serve!
What's your favorite "pasta" dish to take as a potluck dish?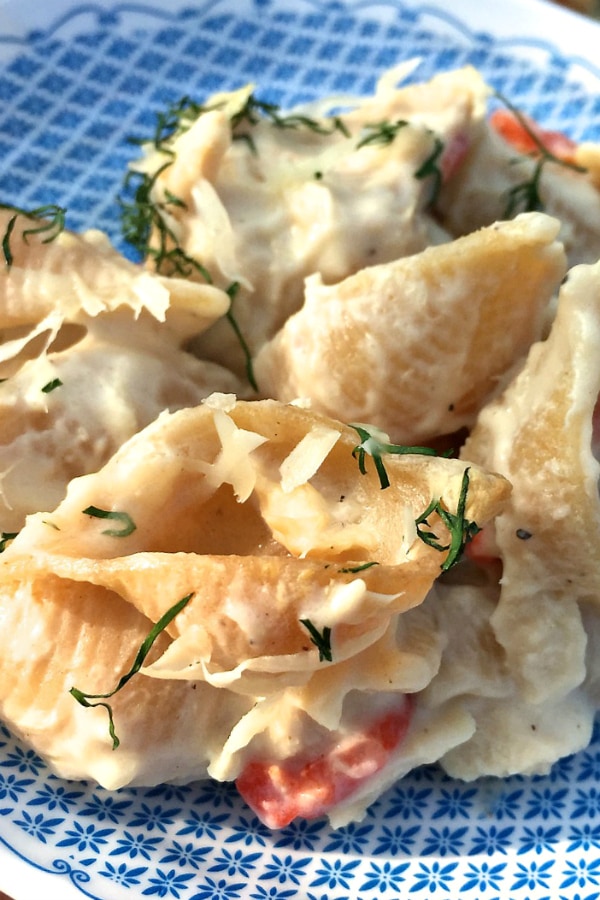 Tuna and Noodles Potluck Dish
Modified from Sunset Favorites 1969.This Tuna and Noodles (your favorite pasta) Potluck Dish is made with fresh dill and creamy sauce, a real crowd pleaser recipe!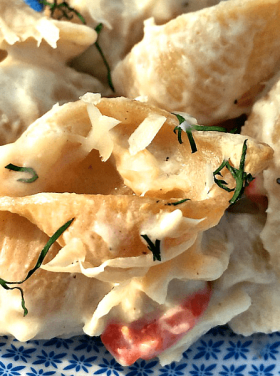 Ingredients:
6 Tbsp. butter
1/4 cup flour
2 cups milk
8 oz. cream cheese
1 tsp. salt and pepper
3-4 Tbsp. Worcestershire sauce (to taste)
1 pkg. 16 oz. DeLallo shells, cooked and drained (or use your favorite pasta!)
2 (7 oz.) cans tuna, drained and flaked
4 oz. jar pimientos, drained
Fresh dill, finely chopped
1/4 cup Parmesan cheese. grated
Directions:
Make the sauce by melting the butter in the saucepan over low heat, stirring in the flour until blended. Gradually stir in the milk. Crumble the cream cheese and stir until melted. Season with salt, pepper, and Worcestershire. Taste and see if you need to adjust seasoning.
In a large bowl, combine the cooked pasta with the sauce; add the tuna. Mix well and spoon into a 9×13 prepared (greased) pan. Sprinkle with fresh dill and Parmesan cheese.
Bake at 375 degrees for 20 minutes. Serve!
All images and text ©
Are you following me on Instagram, Twitter, Facebook and Pinterest? If you'd like to subscribe to Reluctant Entertainer, to have each post delivered straight to your e-mail box, then please add your email, here. It's really easy! Thanks for being here today!