White Chocolate Cranberry Macadamia Nut Cookies in a Jar Recipe
Today I'm sharing a White Chocolate Cranberry Macadamia Nut Cookies in a Jar Recipe plus details for a KitchenAid Artisan 5-QT Stand Mixer Giveaway! — contest closed.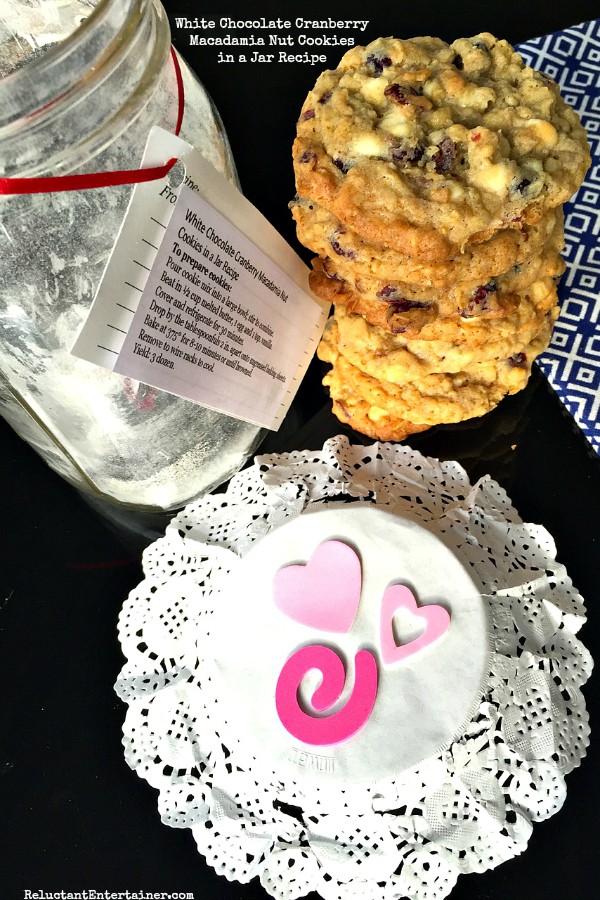 Friends, Happy Valentine's Month! Love is in the air!
Don't you love this red gorgeous mixer sitting on my kitchen counter? Well, this could be your lucky week to WIN a KitchenAid Artisan 5-QT Stand Mixer for your kitchen, plus choose your very favorite color! — (CONTEST CLOSED)
White Chocolate Cranberry Macadamia Nut Cookies in a Jar.
I love Cookies in a Jar recipes, especially when they involve white chocolate, macadamia nuts, and cranberries – my all-time favorite cookie recipe. My Dad's wife, Ginny, recently blessed us with these delicious cookies, and now today I'm sharing the recipe with you!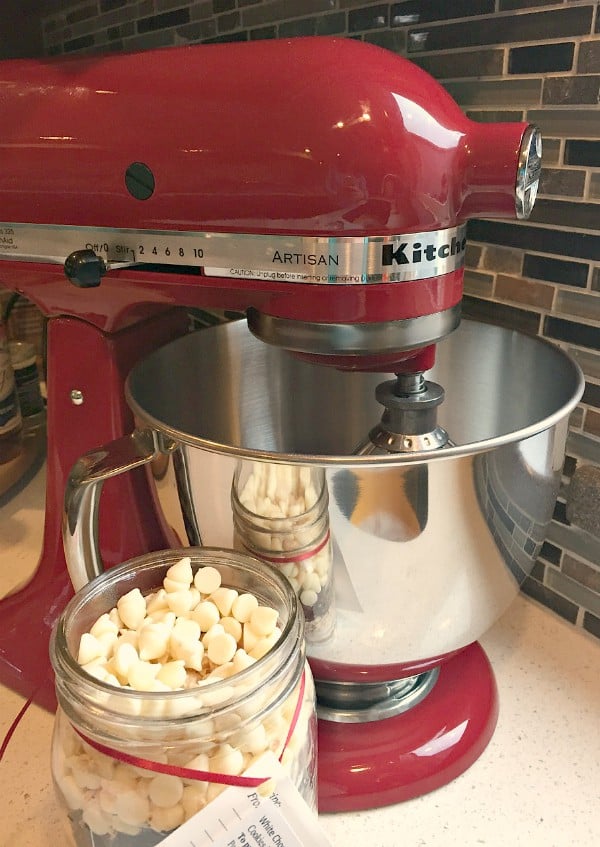 It's fun to give during the month of February, so I pulled out my red stand mixer.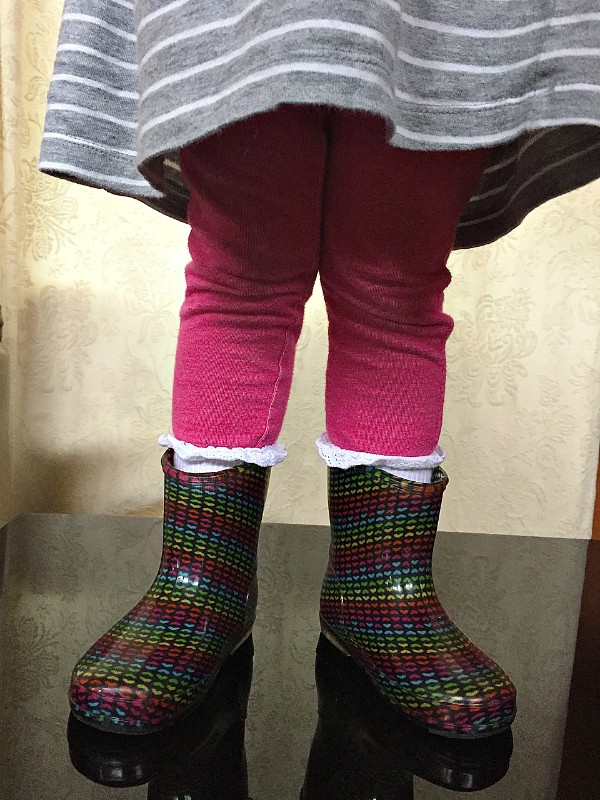 Together with my little neighbor girl, we whipped up a batch of Ginny's cookies. Everyone loves cookies!
In the beautiful stainless steel bowl, we combined all these beautiful ingredients (plus butter, eggs, and vanilla).
Mixed to perfection.
Baked on a sheet of parchment paper.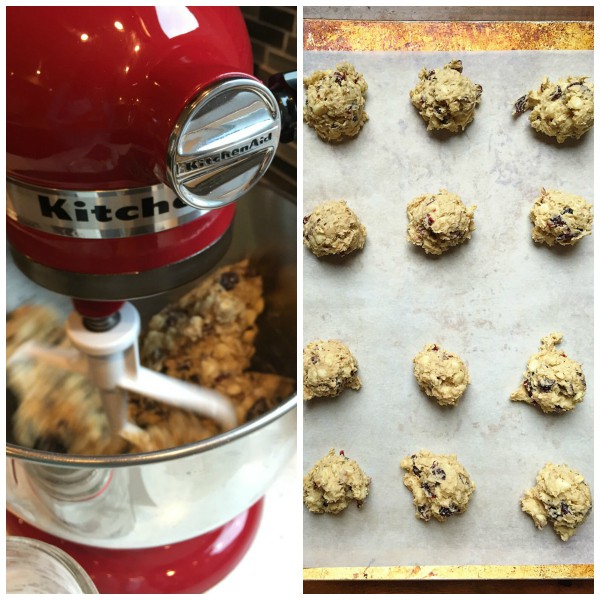 Love these cookies because you can eat right away, give away as a gift, or freeze for when company comes.
The perfect gift to give!
Make up extra jars. Don't forget the instructions!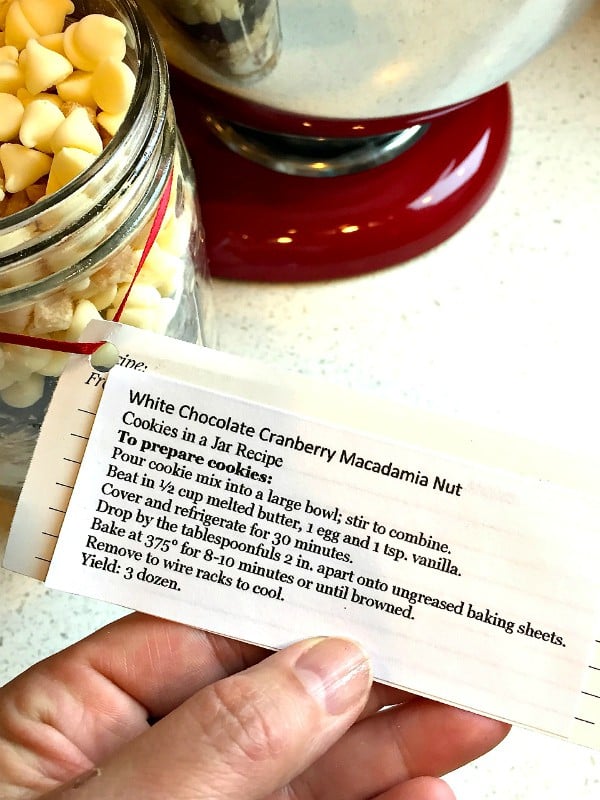 And to decorate cute for Valentine's Day, or whatever holiday you are celebrating. This is a fun idea for a hostess gift, or just a "because I am thinking of you" gift.
I also love it for school teachers, music teachers, coaches, Sunday School teachers, group leaders, and of course neighbors.
Valentine's Day KitchenAid Artisan 5-qt Stand Mixer.
Now for the VERY FUN Valentine's Day Giveaway! You can be the lucky WINNER of this beautiful stand mixer! Winner chooses FAVORITE color! Just look at the colors YOU can choose from!
Win this beauty!
Love the 5-quart stainless steel mixing bowl with comfortable handle.
325-watt mixer with 10 speeds; 5-quart stainless steel bowl
Tilt-back head for easy access to mixture
1 piece pouring shield with large chute for adding ingredients
Includes flat beater, dough hook, and wire whip
Measures 14 by 8-2/3 inches by 14 inches; 1-year warranty
Answer to WIN.
If you won this mixer and made these delicious cookies as a gift, who would you share them with?
CONTEST IS CLOSED.
Complete the Rafflecopter to win and extra entries!
One winner will be chosen at random from all valid entries. Giveaway ends 2/12/15.
Winner to select their color of choice. Color options based on availability.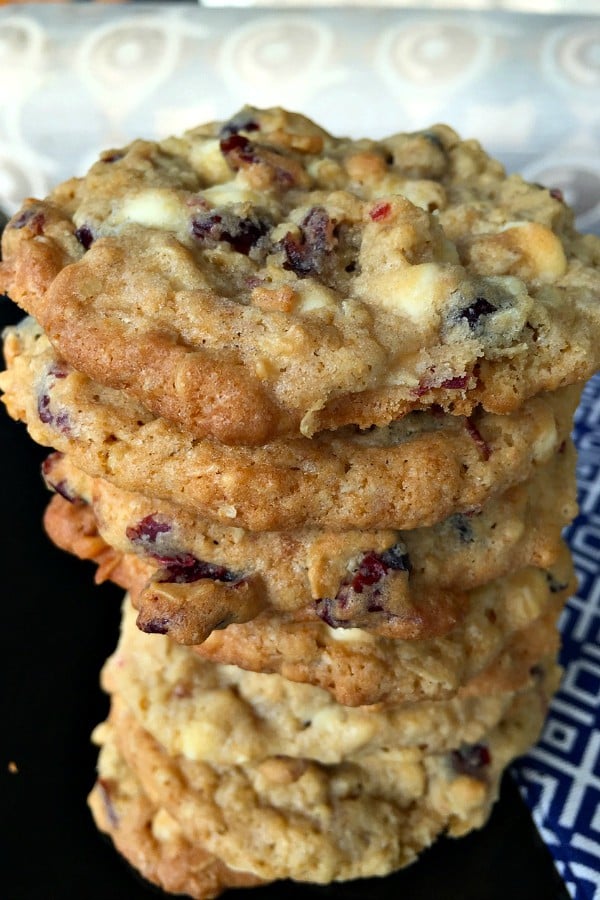 White Chocolate Cranberry Macadamia Nut--Cookies in a Jar Recipe
A fun Valentine's or Christmas or any holiday gift to give (from Ginny).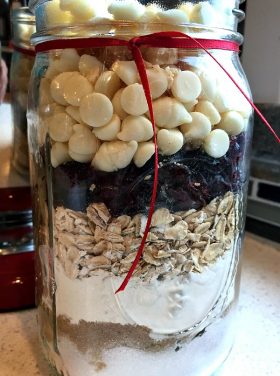 Ingredients:
EACH JAR CONTAINS:
1/3 cup sugar
1/3 cup packed brown sugar
3/4 cup all-purpose flour
1/8 teaspoon baking soda
1/8 teaspoon salt
1 cup quick-cooking oats
1 cup dried cranberries
1 cup vanilla or white chips
½ cup macadamia nuts (chopped)
ADDITIONAL INGREDIENTS WHEN READY TO BAKE:
1/2 cup butter, melted
1 egg
1 teaspoon vanilla extract
Directions:
PREPARE THE JAR INGREDIENTS:
In a 1-qt. glass jar, layer the sugar and brown sugar, packing well between each layer.
Combine the flour, baking powder, baking soda and salt; spoon into jar.
Top with oats, cranberries, nuts and chips.
Cover and store in a cool dry place for up to 6 months.
PREPARE COOKIES (TAG ON THE JAR):
Pour cookie mix into a large bowl; stir to combine. Beat in butter, egg and vanilla. Cover and refrigerate for 30 minutes.
Drop by tablespoonfuls 2 inches apart onto ungreased baking sheets. Bake at 375° for 8-10 minutes or until browned. Remove to wire racks to cool. Yield: 3 dozen.
All images and text ©
Are you following me on Instagram, Twitter, Facebook and Pinterest? If you'd like to subscribe to Reluctant Entertainer, to have each post delivered straight to your e-mail box, then please add your email, here. It's really easy! Thanks for being here today!
KitchenAid is providing the mixer for this giveaway today, but as always, all opinions are my own!