White Chocolate Cranberry Macadamia Nut Cookies in a Jar Recipe
Delicious White Chocolate Cranberry Macadamia Nut Cookies in a Jar Recipe, a fun activity for homemade gifts, and yummy gift to give!
Friends, Happy Holidays! Whether for Valentine's Day or Christmas, these White Chocolate Cranberry Cookies are fantastic, and a fun gift to give!
Grab your canning jars, and let's get going …
White Chocolate Cranberry Macadamia Nut Cookies in a Jar
I love Cookies in a Jar recipes, especially when they involve white chocolate, macadamia nuts, and cranberries – my all-time favorite cookie recipe. My Dad's wife, Ginny, recently blessed us with these delicious cookies, and now today I'm sharing the recipe with you!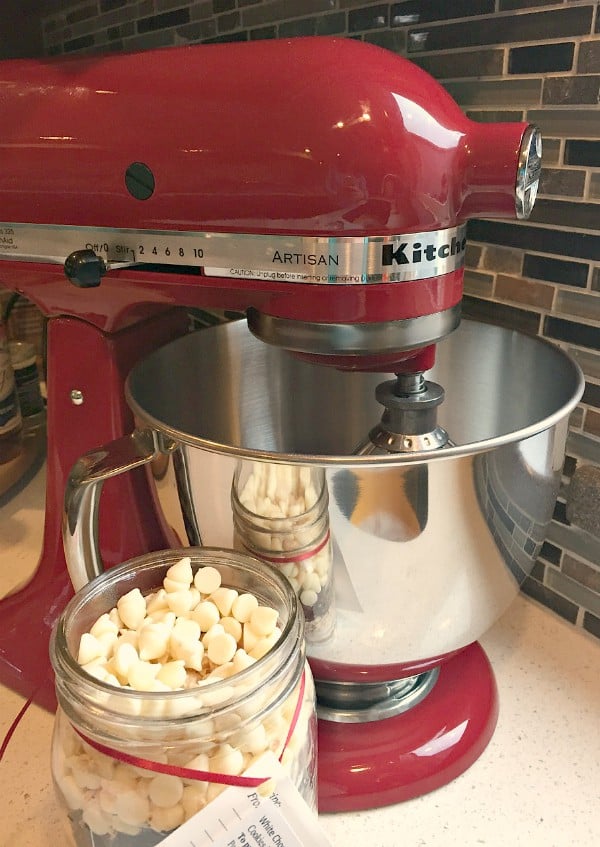 It's fun to give during the holiday months, so I pulled out my red stand mixer.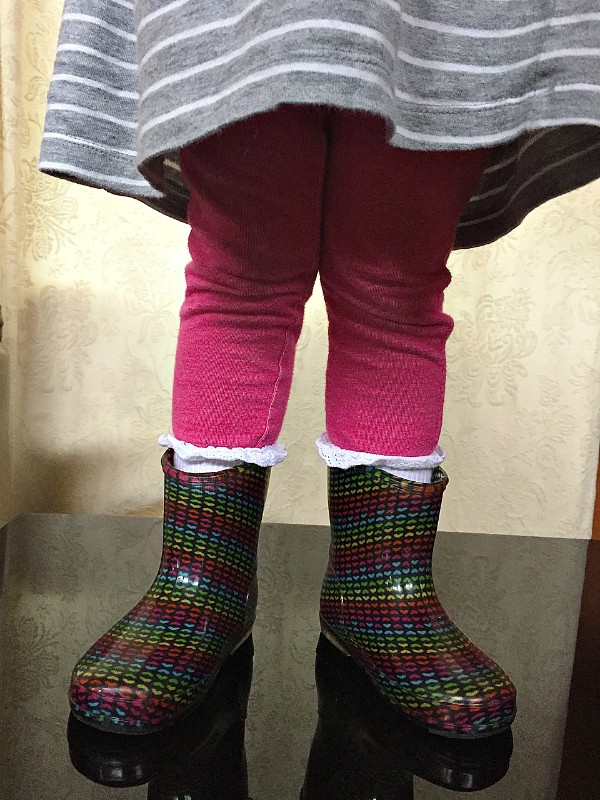 Together with my little neighbor girl, we whipped up a batch of Ginny's cookies. Everyone loves cookies!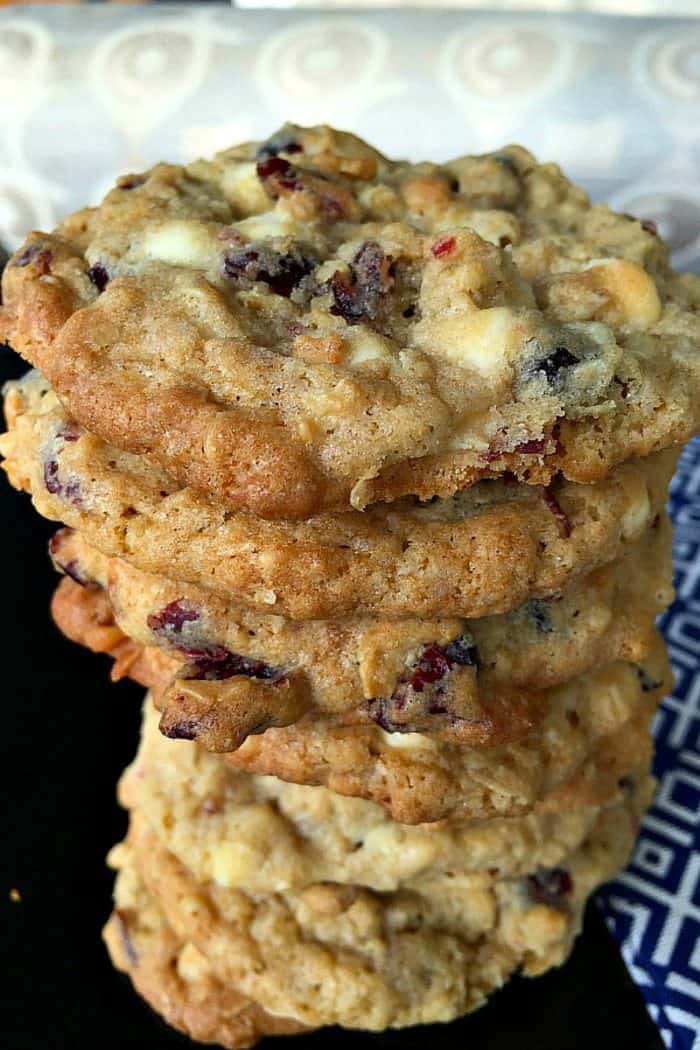 White Chocolate Cranberry Macadamia Nut Cookies
In the beautiful stainless steel bowl, we combined all these beautiful ingredients (plus butter, eggs, and vanilla).
Mixed to perfection.
Baked on a sheet of parchment paper.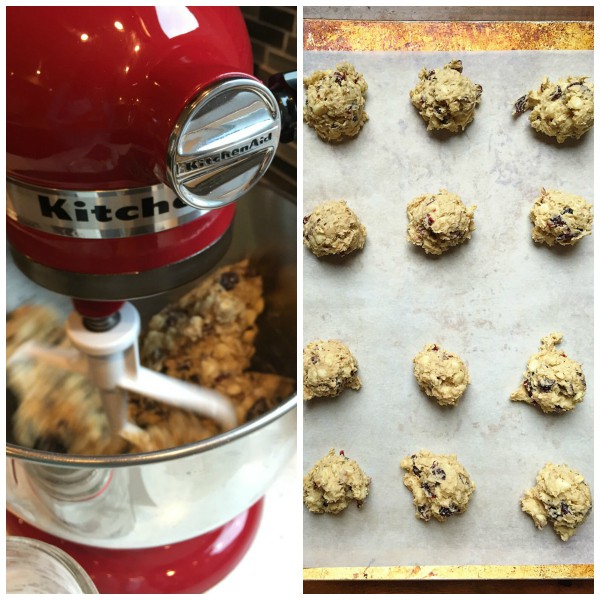 Love these cookies because you can eat right away, give away as a gift, or freeze for when company comes.
The perfect gift to give!
Make up extra jars. Don't forget the instructions!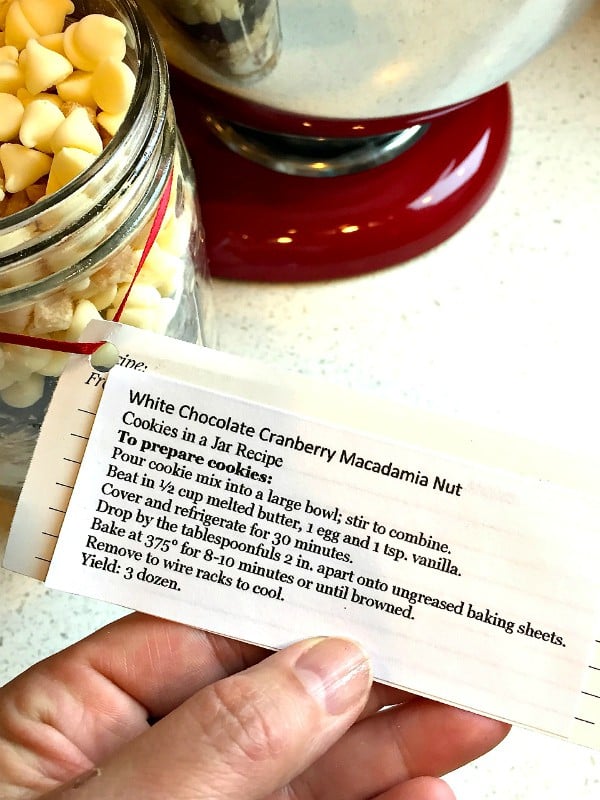 This is a fun idea for a hostess gift, or just a "because I am thinking of you" gift.
I also love it for school teachers, music teachers, coaches, Sunday School teachers, group leaders, and of course neighbors.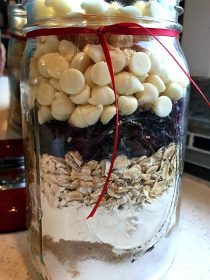 Get the Recipe: White Chocolate Cranberry Macadamia Nut--Cookies in a Jar Recipe
A fun Valentine's or Christmas or any holiday gift to give (from Ginny).
Ingredients
EACH JAR CONTAINS:
1/3 cup sugar
1/3 cup packed brown sugar
3/4 cup all-purpose flour
1/8 teaspoon baking soda
1/8 teaspoon salt
1 cup quick-cooking oats
1 cup dried cranberries
1 cup vanilla or white chips
½ cup macadamia nuts, chopped
ADDITIONAL INGREDIENTS WHEN READY TO BAKE:
1/2 cup butter, melted
1 egg
1 teaspoon vanilla extract
1/2 teaspoon baking powder
Instructions
PREPARE THE JAR INGREDIENTS:

In a 1-qt. glass jar, layer the sugar and brown sugar, packing well between each layer.

Combine the flour, baking powder, baking soda and salt; spoon into jar.

Top with oats, cranberries, nuts and chips.

Cover and store in a cool dry place for up to 6 months.

PREPARE COOKIES (TAG ON THE JAR):

Pour cookie mix into a large bowl; stir to combine. Beat in butter, egg and vanilla. Cover and refrigerate for 30 minutes.

Drop by tablespoonfuls 2 inches apart onto ungreased baking sheets. Bake at 375° for 8-10 minutes or until browned. Remove to wire racks to cool. Yield: 3 dozen.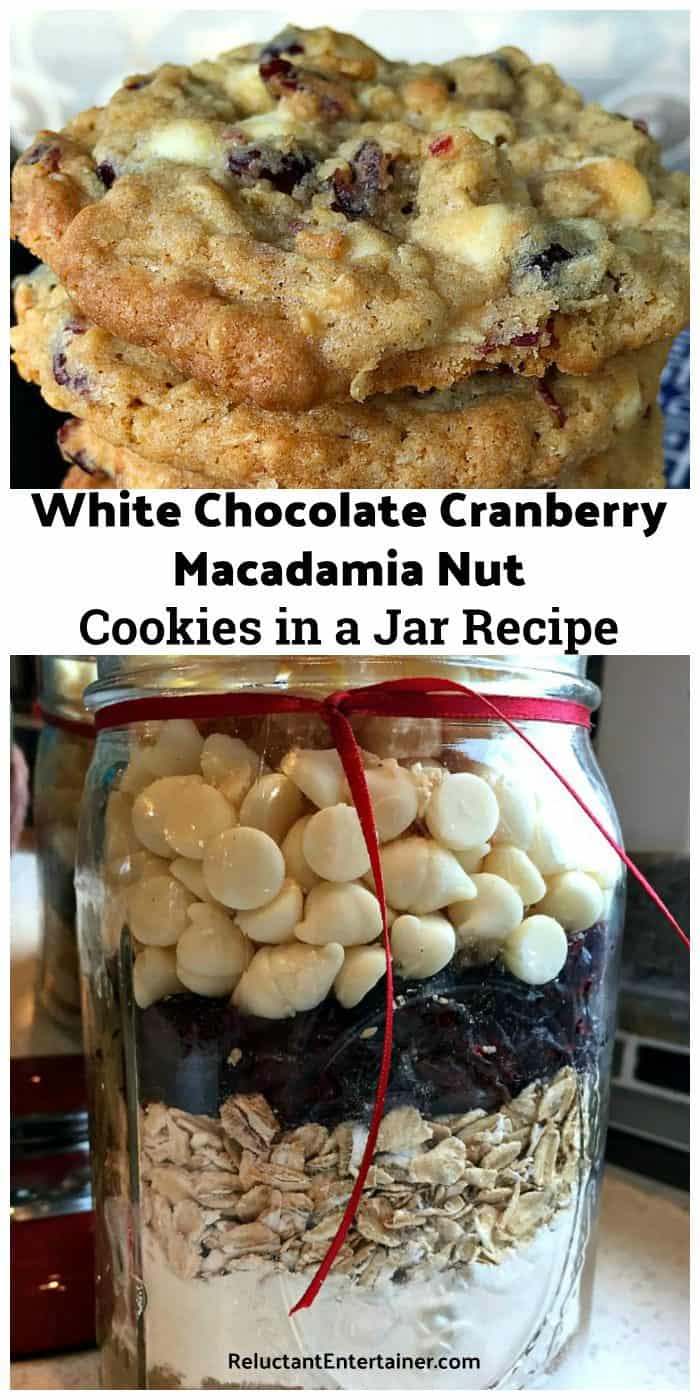 Hello and welcome to my home and table!
I'm Sandy—lover of food, family, cooking, THE BIG BOARD, travel, and bringing people together. Through great recipes and connection around the table, we become better, stronger, and more courageous people. Feasting on Life is real, and every time we do it, we grow a little more. Read more...