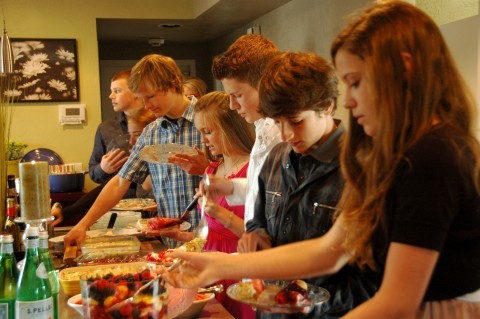 Welcome to Home is … Day here at RE! This week we're sharing …
… an Easter memory!

I'll start with my story, and then you can link up and share yours, okay?

Home is … sharing holidays with friends and family! And this last weekend I have so memories that I want to tuck away and never forget. Because they have to do with people I love!

What started with a dinner at our friends' house, soon got moved to our house when they decided to rip out their floors (a little home improvement going on there), so they graciously asked if we would host.
Of course! How could we say no with this new over-sized center island that we just put in our kitchen? See how it's perfect for a buffet style meal?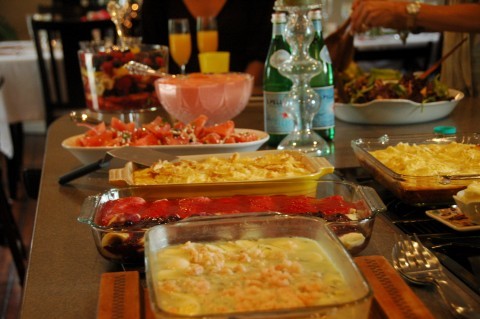 We started by using what we had, although we did splurge on paper napkins!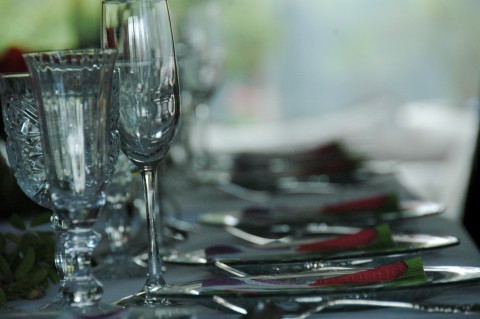 The tulips were in full bloom in our front yard.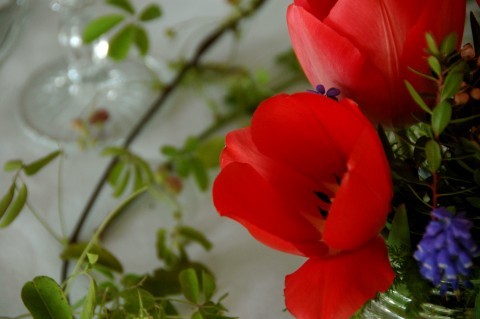 Home is … setting the table beautifully. And adding a table on.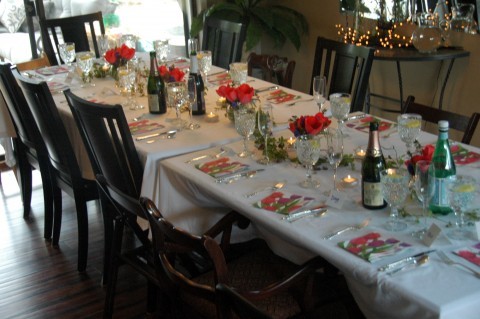 And waiting for the company to arrive.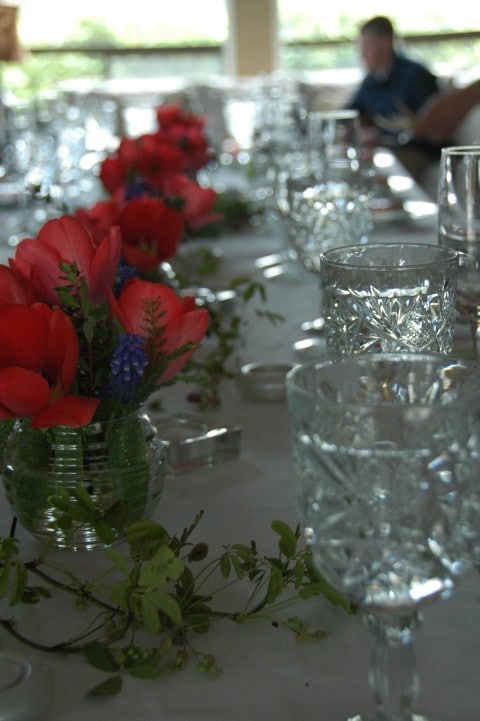 The weather was freezing outside, but that didn't stop us from having a great time with these beautiful kids.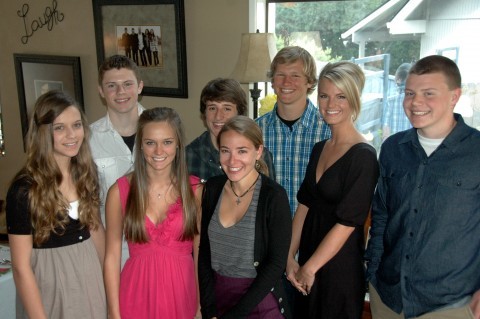 And great conversation around the table, using place cards and setting the table adult, kid, adult, kid, adult, kid …
And then the real fun began … BINGO.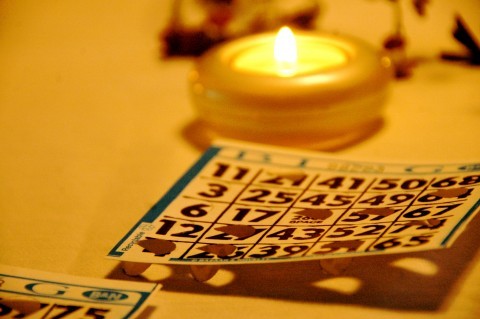 I have to admit, it was our first time to play Bingo on Easter.
But all 16 of us really got into it!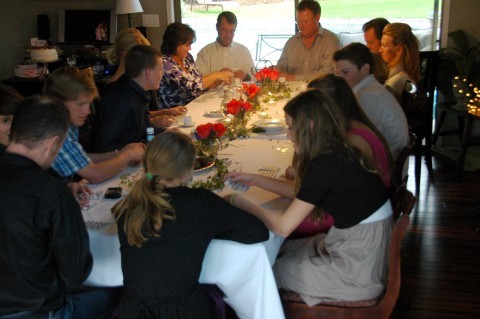 It all began after we went to church and rejoiced in the celebration of the true meaning of Easter: The Resurrection.
Home to me is being flexible, as in when friends need to move the party from their house to our house.
It's always worth is when we say "yes!"
I'd love to hear one of your Easter memories?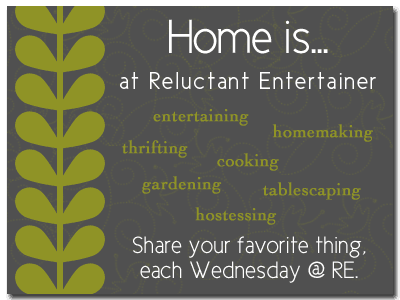 About Home is …
Each Wednesday you can link up here at RE, to a different theme that I will share in advance … which may be something like a beautiful set table, a snack waiting for your kids when they get home from school, fresh flowers in the kitchen, dishes in your hutch, a meal on the stove (maybe using leftovers), a family heirloom, a yard sale find and how you put it to use, pictures on the walls, music being played in the background … a feeling, a smell, a touch.
What's exciting about this day is that I will provide you (on my sidebar) the theme each week which will hopefully inspire you!
A few short rules to follow:

1. Just add your name to the description. The photo itself will help people browse. See on Emily's (Chatting at the Sky) blog how my post came up #25? How simple is that?
2. Link to your specific post, not the main page of your blog. Please follow this instruction, otherwise I will have to delete your entry. If you need help with a permalink, click here.
3. Go back to your original post and link this party to that post, and you are may also include the Home is … button from my sidebar, to bring people back here to RE.
NOW IT'S YOUR TURN … and Thank You for participating! Remember to visit the other bloggers who link up!
(Winner to the Living Well on Less books … is Isabel. Congrats!)