The Pioneer Woman's Perfect Pot Roast Turned into Soup Luncheon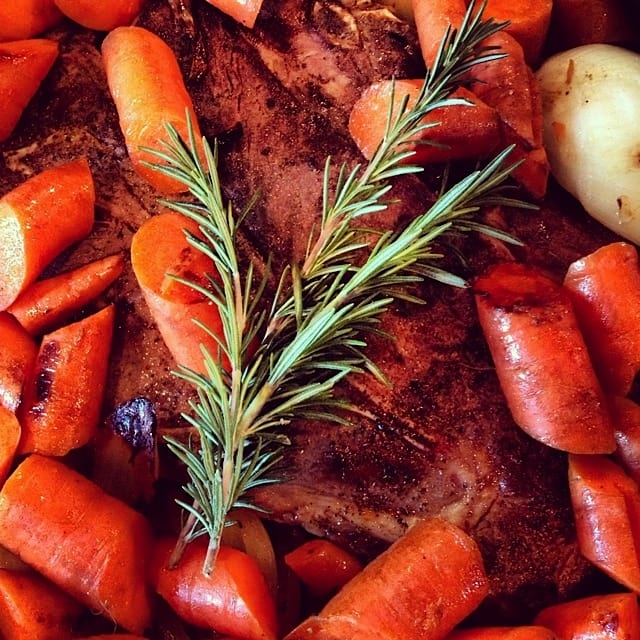 My post today is about taking the leftovers of a tasty meal the night before, and turning them into something lovely the very next day …
My family loved The Pioneer Woman this week as I made another one of her fabulous recipes: The Perfect Pot Roast. You can read about it, here, and get the delicious EASY recipe.
My sons watched me wide-eyed as I got the roast in the oven in no time, all of us excited for dinner. I agree, the type of cut you use is important, and we both agree that the "chuck roast" is the best. But it definitley takes longer to cook. PW cracks me up when she talks about having patience … :)
But if you reach deep down into your soul and find your patience—at least, the patience that was given to you by your Maker to relate to beef-related circumstances in your life—you won't be disappointed. – The PW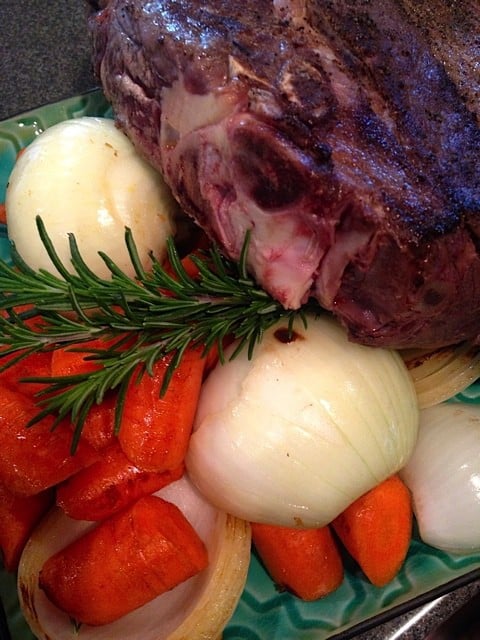 I snipped a few sprigs of rosemary from our garden (it's been beautiful here in the afternoons in Oregon!)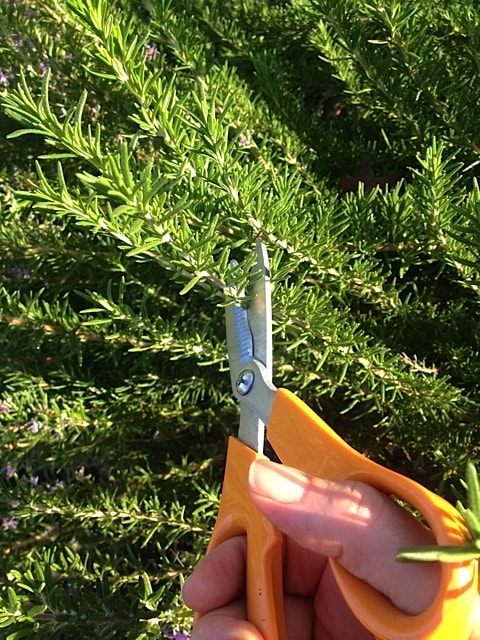 And dinner was served–an organic hunk of meat, organic potatoes from our friend's parents' farm in Klamath Falls (OR), and the carrots Ree had me put on top of the roast. Tender and tasty!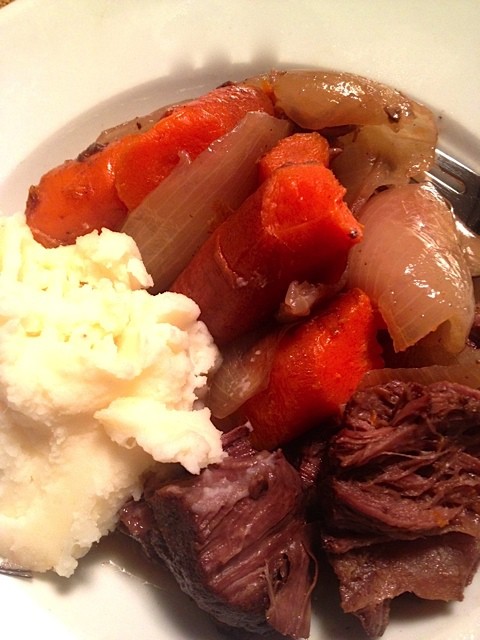 The next day, I knew 3 of my friends were coming for lunch. I really didn't want to go to the store. What was in my pantry? What could I make, not too heavy, but company-worthy?
With the leftovers from the night before, I whipped up a pot of soup (broth and onions included) with barley and yummy spices. You can follow Tasty Kitchen's Beef Barley Soup recipe, here. Since the meat, carrots and onions are already cooked, start with "Add everything except the tomatoes …" It's a very easy recipe. (Also use the broth from the meat.)
My friends (and family) raved over the soup. You can imagine the flavor, after the roast cooked in WINE for 4 hours the night before.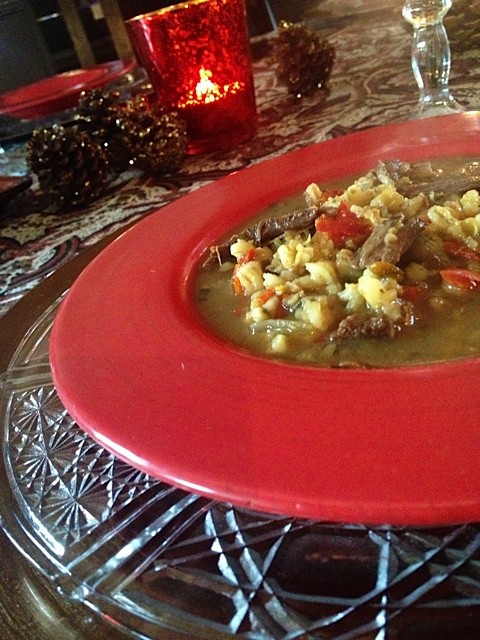 We had little Brazi Bites on the side. (What are Brazi Bites? They are now world famous little bites of goodness–all natural, gluten-free, cheese bread snacks, also made in Portland, OR!)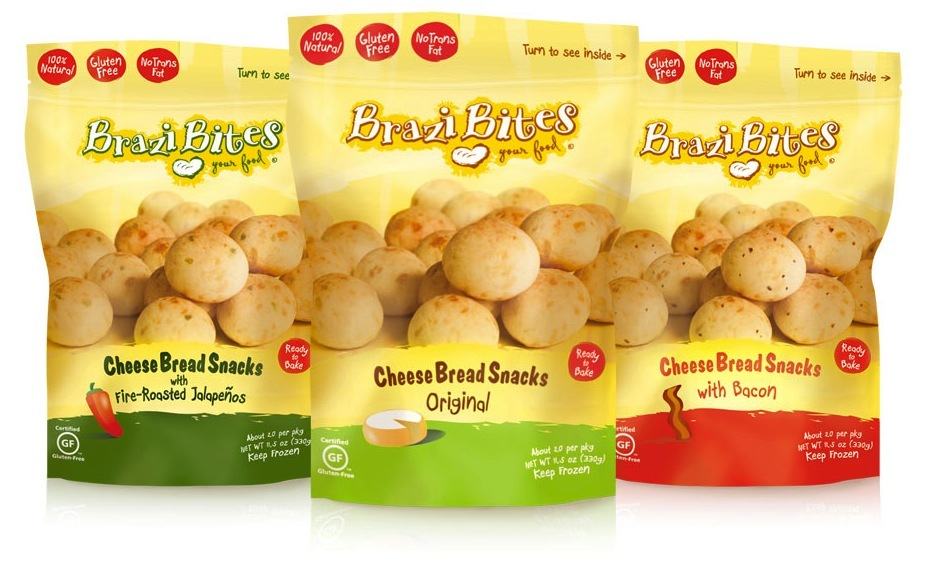 The little bites come frozen in a bag. You place them on a cookie sheet and bake for 20 minutes. They come in different flavors and they are the perfect addition to a meal with soup!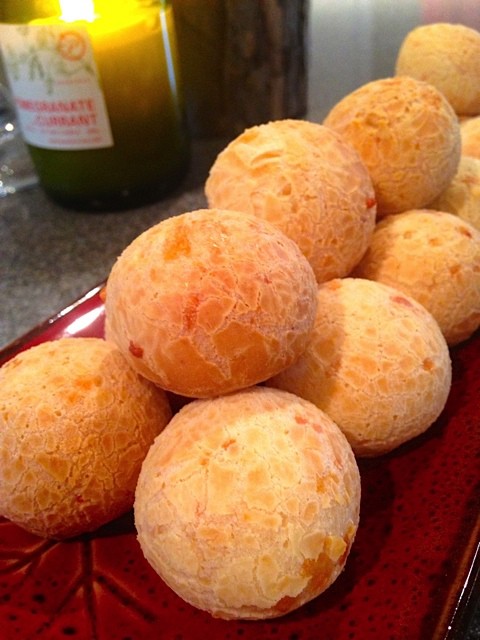 My friends (who have known me a total of 70 years — yes, we had a lot to catch up on) loved the Brazi Bites.
The table was easy – with holiday decor.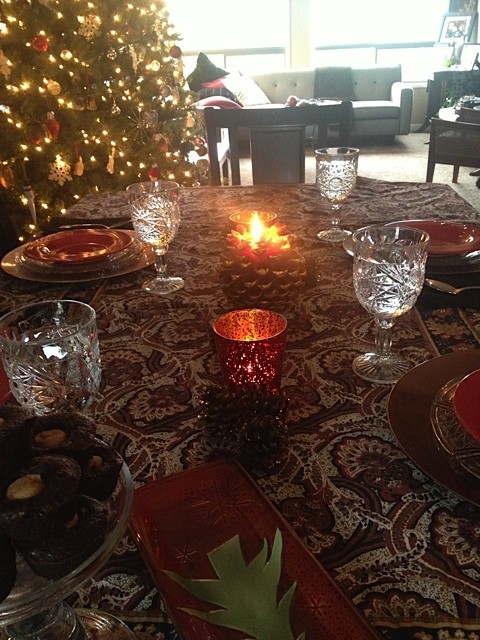 I used a candle pedestal for the mini desserts. (Bite sized brownies that I had in the freezer.)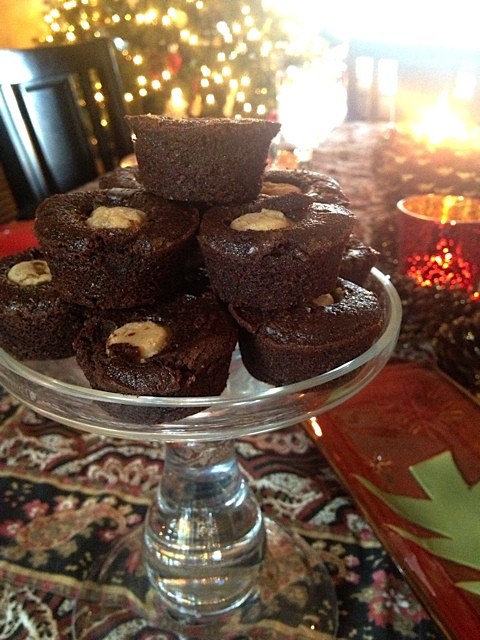 The menu:
Water – the perfect luncheon beverage
Beef Barley Soup
Brazi Bites
Brownie Bites
My house:
I quickly cleaned the kitchen and counters, made sure 1 bathroom was clean, but never got around to vacuuming, dusting, or sweeping/mopping my kitchen floor. Oops!
I wonder if they even noticed?
I'd say probably not.
My friends:
I'm glad I've learned not to worry about those things, and really enjoy the moment with my friends. Again, coming to see ME and not to inspect my house. :)
Do you ever take dinner from the night before and turn it into a fabulous lunch the next day?
I first learned about Brazi Bites while attending Food Feast in Portland, Oregon; they did not pay me to write this post today.