Guinness Beer Beef Chuck Roast Recipe
This Guinness Beer Beef Chuck Roast Recipe is braised in a rich sauce with onions and carrots. After baking for 3 hours, it's tender and ready to serve!
Friends, my husband and I are so in awe of our new surroundings. It's like we're little kids, only with an adult perspective. Travel, change, new adventures are so important, but you don't have to go to the other side of the world to experience them.
With this recipe today, Guinness Pot Roast Stew, I think of Ireland (and cooking for St. Patricks Day), a place that is dear to my husband and my hearts, with fond memories of our visit to Dublin a few years back.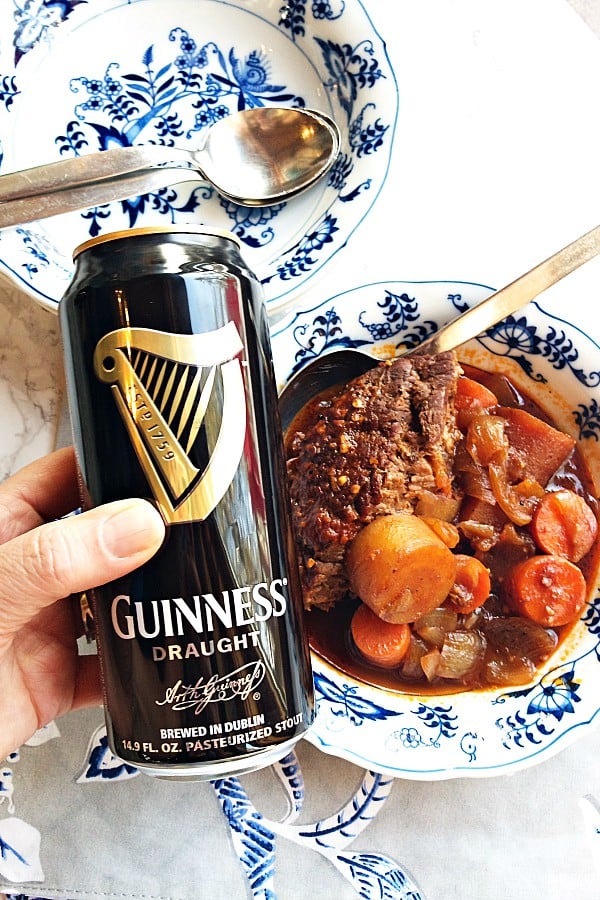 Back to reality, we find that daily, since we both work from home, it's important to get out of those same 4 walls we've been staring at. We're not in Dublin (where Paul's parents immigrated from), even though we hope to visit there again one day, but we're home here in central Oregon.
We drive to the city, put on our snowshoes, walk down by the river, take a hike to the mountains—places that are unfamiliar to us.
It's all new, the rhythm and sounds, backdrops of blue and white nature. It does something new to our souls, freshens our spirits, and revives our dreams and goals. We find ourselves praying more, with more quiet in our lives.
The impossibles have a lighter spirit of possible, and this is important.
Paul and I have always been big dreamers. When we stare up into the sky (night skies are fabulous here!), it not only makes us think of our mortality, but it makes us dream big.
The fullness of life, the here and now. The closeness with our kids, our church, and our growing community.
It makes me take a quick breath, and then a sigh. Thank you God, for today!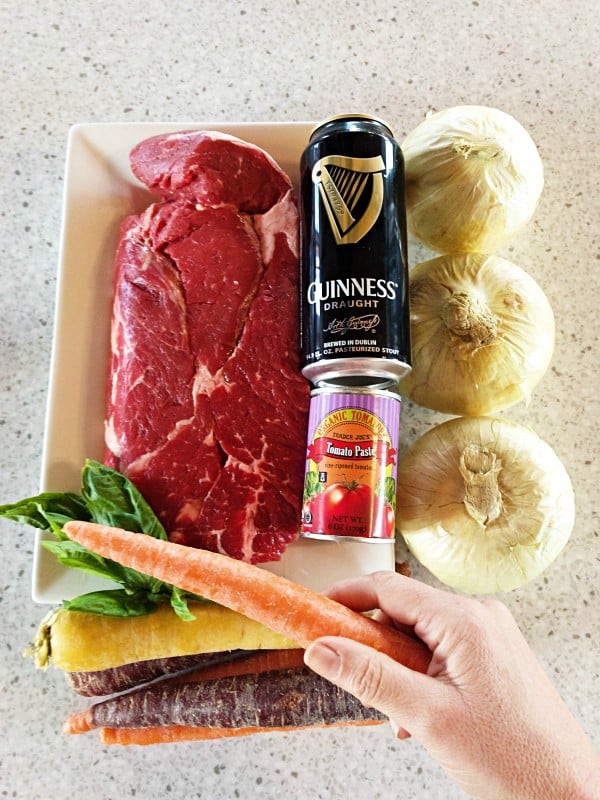 Guinness Beer Beef Chuck Roast Recipe
Our family enjoyed this Guinness Pot Roast Stew earlier this week, a simple recipe that only takes a few minutes to prepare.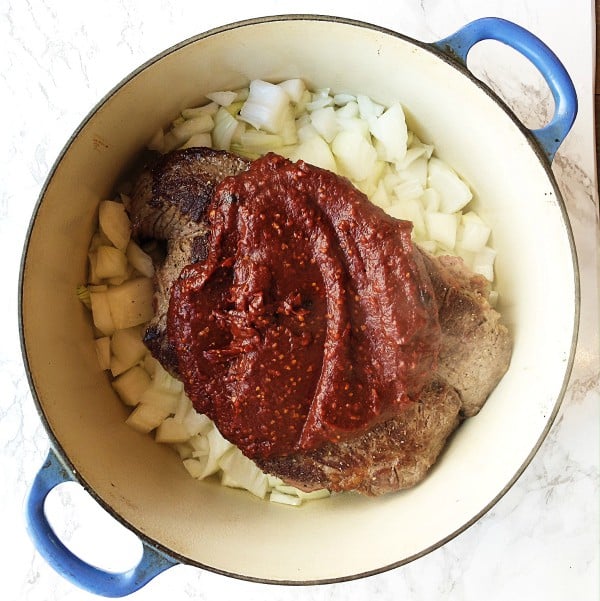 Put in the oven at 300 degrees F, and walk away (but make sure to check toward the ending of baking or on the stove top, if you need to add more liquid!).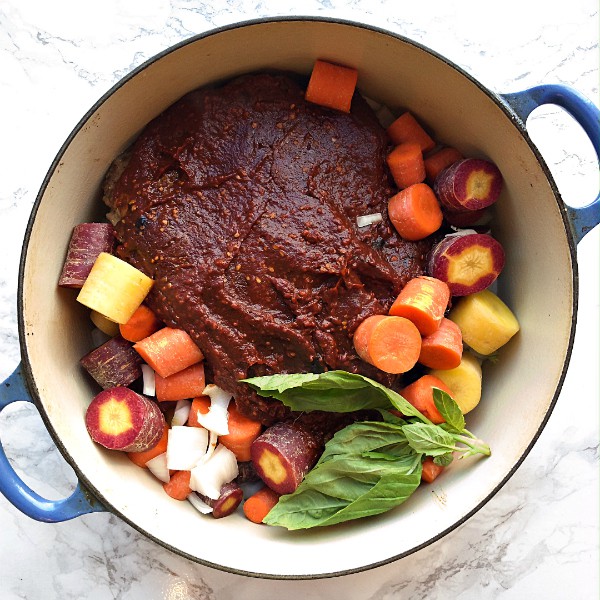 Every cut of meat is always different, so make sure and check to make sure for doneness, but it should be tender when done cooking!
A rich sauce, with lovely espresso and Guinness beer, it truly reminds us of the Irish.
A reality for my husband, with his deep roots, served up on our dinner table, talked about, and shared with our kids.
Guinness Beer Beef Chuck Roast Recipe
Bake for 3 hours or until tender. Or, simmer on stove until meat is tender. For crockpot, cook on HI for 3-4 hours. You can substitute the beer with beef broth or non-alcoholic beer.
Ingredients:
2-3 lbs. beef chuck roast
Salt and pepper
3 large onions, coarsely chopped
6 large carrots, cut in 1-inch chunks (leave peel on)
4 Tbsp. olive oil, divided
3 large garlic cloves, crushed
1 small can tomato paste, dissolved in 1 1/2 cups of hot water
2 Tbsp. instant coffee (use a good quality)
1-2 tsp. chili red pepper flakes
1 can 14 oz. Guinness beer, about 2 cups
Sprigs of basil or thyme
Directions:
Preheat oven to 300 degrees F. (Or you can also use stove top or crock-pot.)
Heat 2 Tbsp. oil in a wide frying pan over a high heat. Brown the meat on all sides; heavily salt and pepper both sides.
Remove the meat and set aside.
In a separate small bowl, add to 1 1/2 cups of hot water the tomato paste, instant coffee, and chili flakes. Mix well.
In the same frying pan, heat the remaining oil and sauté the garlic, adding the tomato paste mixture. Mix together (will be thick).
Chop the onions, and place in the bottom of a Dutch oven. Place the cooked piece of meat on top. Spread the paste on top of the meat. Add fresh herbs for additional flavor.
Place the chopped carrots on top of the meat and sauce. Pour the Guinness beer on top.
Cover with the lid of the casserole/Dutch oven and simmer very gently on stove (very low heat) until the meat is tender (toward the end of 3-4 hours, make sure there is enough liquid). OR bake at 300 degrees for about 3-4 hours (or until tender). OR cook in the crock pot on HI for 3-4 hours until tender.
Allow to sit for 20 minutes before serving.
All images and text ©
I am a huge fan of my Le Creuset Dutch Oven, Kitchenaid multi-cooker  and Instant Pot. All three are incredibly useful for these kinds of recipes and many more!
More Irish recipes:
Bacon Shredded Pork Tacos + Guinness Floats
Guinness Brownies [Well Plated]
Guinness Beef Stew Recipe [Wears Many Hats]

This post has affiliate links. Every purchase from these links supports RE at no extra cost to you. Thank you! 
SaveSave