Sour Cream-Lemon Pie
This Sour Cream-Lemon Pie is delightful for company, delicious served with fresh whipped cream and lemon zest!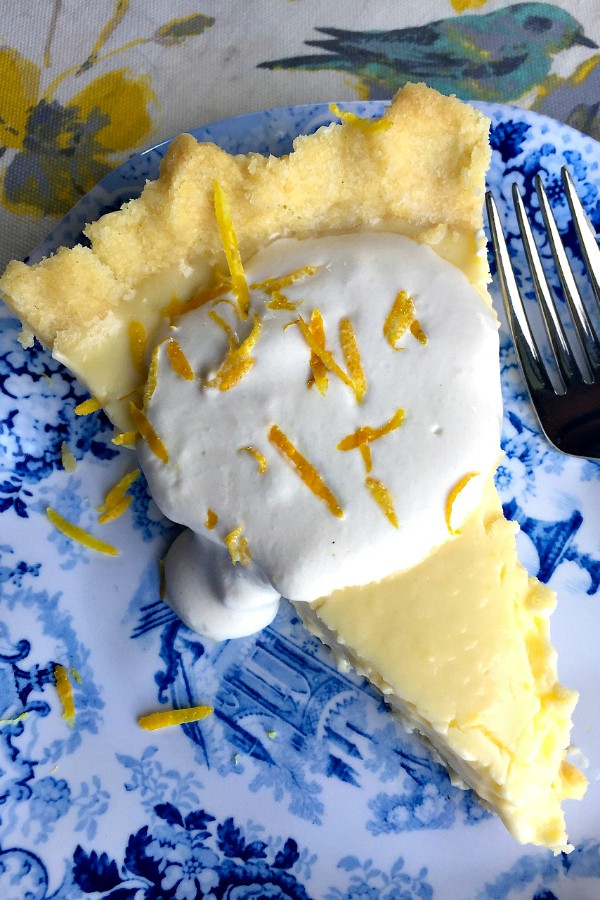 Friends, for Easter, I love the song, His Eye is on the Sparrow. It's an old hymn that I grew up with, and still love dearly to this day.
We may think of doves that symbolize contentment and peace, but sparrows teach us about trust. Every day I am learning to trust God more with my life, are you?
His eye is on the sparrow
Lauryn Hill is my favorite singer of these powerful words of hope and trust.
For Easter, new life, new paths, new directions for our lives may be evident, and I do believe that with God watching the little things in life, like the tiny sparrows, we are well taken care of.
For Good Friday, I love my friend Ree's post, here, on what food to enjoy on Good Friday. Of course, if you have loved clam chowder on Friday's during Lent, then you may love one of my most popular recipes on my blog, Best Clam Chowder, for dinner tonight!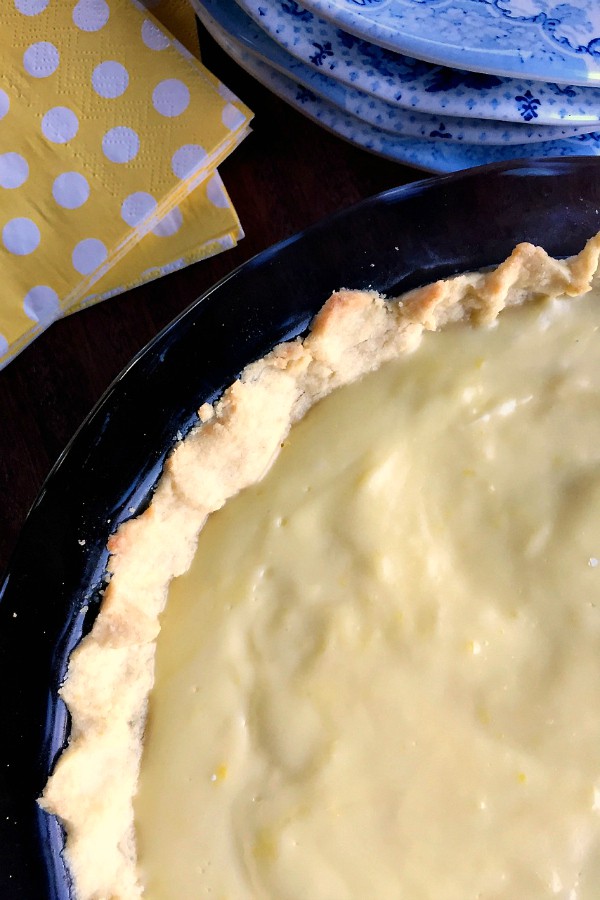 Sour Cream-Lemon Pie
Looking for a dessert to serve for Easter or any spring or summer party?
One of my dear friends, who is wise and loving, and we've been close friends for years, shared this pie recipe with me. Everytime we are together, I request this pie for our family!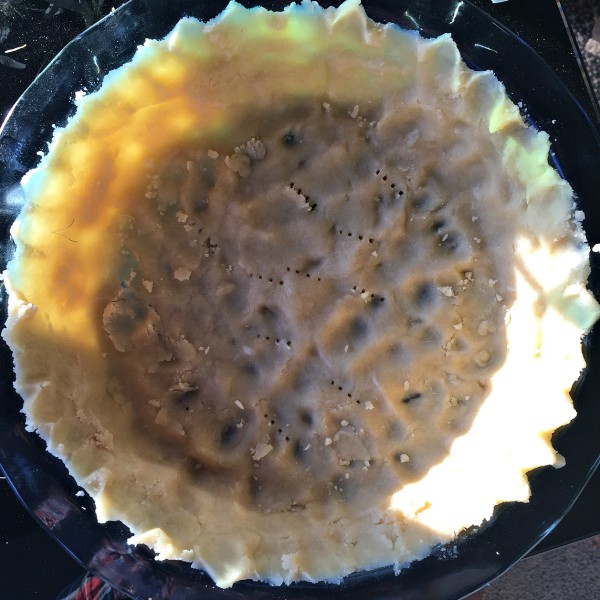 Easy-press pie crust
I like to start off with my easy-press pie crust (no rolling out! just press it into the pan).
It's tart and sweet at the same time. I love lemons, especially in the springtime. They remind me of my sweet friend, Julie. (One of the places in my home where I take my food pictures.)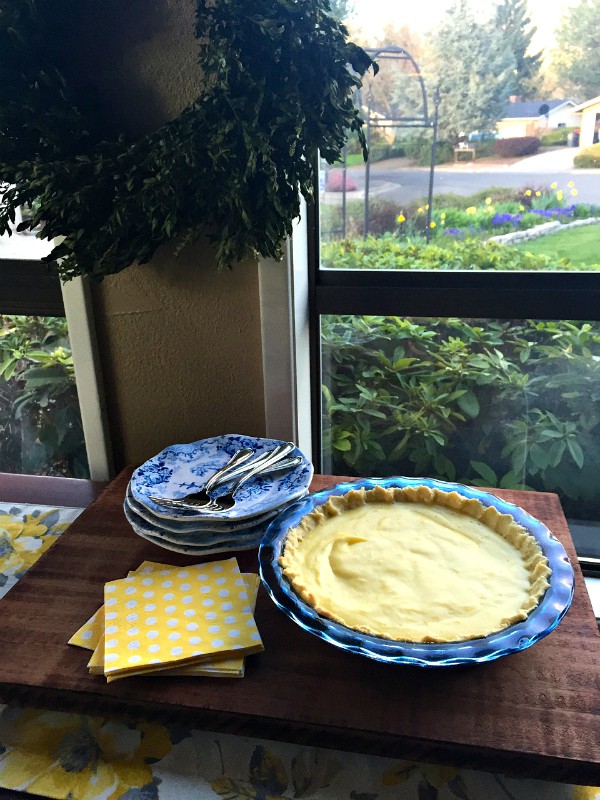 So, friends, relying on grace that is renewed every morning… today I find great comfort in He who watches over me, and the freedom that Easter brings to our lives.
Also, the blessing of my family, and many amazing friends in my life.
Happy Easter weekend, Friends!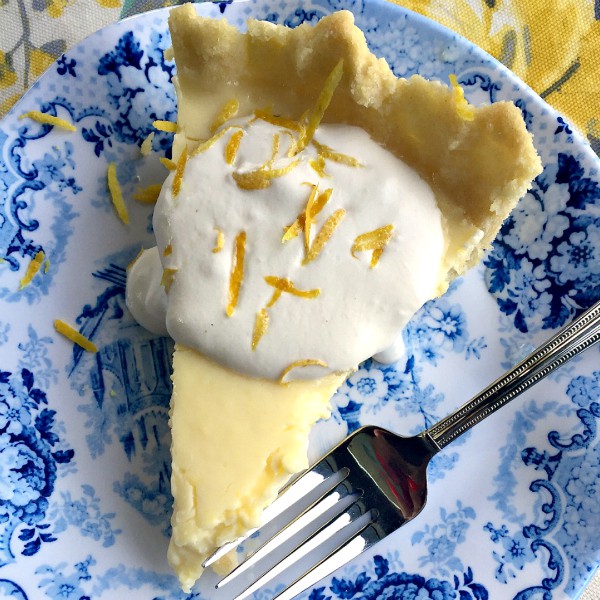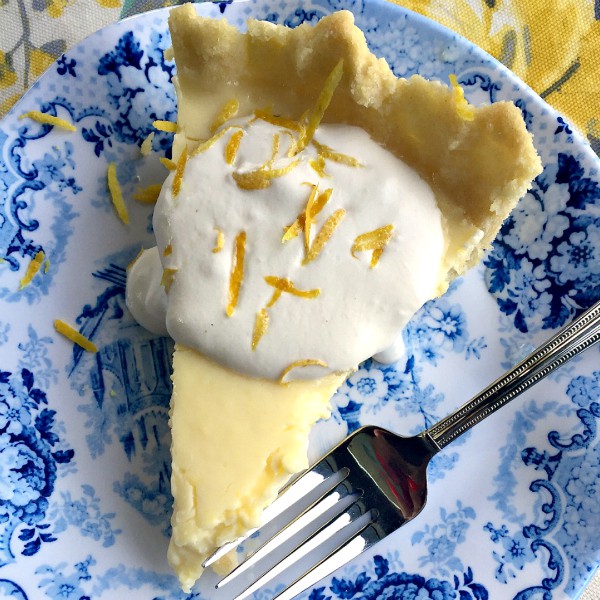 Print Recipe
Sour Cream-Lemon Pie
Ingredients
1

cup

sugar

3

T.

plus 1-1/2 teaspoons cornstarch

1

cup

milk

1/2

cup

lemon juice

3

egg yolks

lightly beaten

1/4

cup

butter

cubed

1

T.

grated lemon peel

1

cup

8 ounces sour cream

1

cup

heavy whipping cream

whipped

lemon zest

Easy Press Pie Crust: 1/2 cup oil

2

T.

milk

1 1/2

cups

flour

1/4

cup

sugar

1

tsp.

salt
Instructions
Preheat oven to 375. Whip oil and milk together with a fork. Add in the dry ingredients and continue to mix with a fork until well blended.

Press into the pan. Bake 12-15 minutes. Cool.

In a large heavy saucepan, mix sugar and cornstarch. Whisk in milk and lemon juice until smooth. Cook and stir over medium-high heat until thickened and bubbly. Reduce heat to low; cook and stir 2 minutes longer. Remove from heat.

In a small bowl, whisk a small amount of hot mixture into egg yolks; return all to the pan, whisking constantly. Bring to a gentle boil; cook and stir 2 minutes. Remove from heat. Stir in butter and lemon peel. Cool without stirring

Stir in sour cream. Add filling to crust. Top with whipped cream (or serve separatley) and fresh lemon zest. Store in the refrigerator.