Warm Connections {Day 24}: Friends Who Build You Up & Bush's Beans Giveaway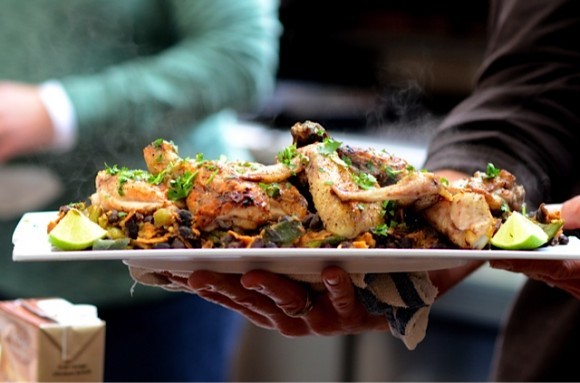 If you want to change up your menu a bit for Thanksgiving this year, you're going to love this post today! (And a cool giveaway.)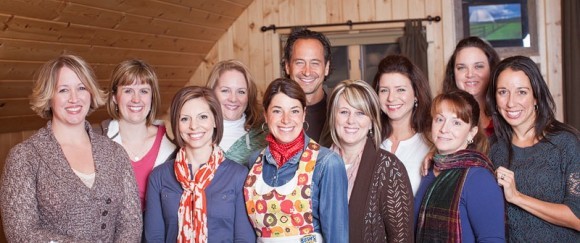 Recently I was in Montana with these friends, who I consider very "warm" friends. I never dreamed I'd have friends all over the country when I started blogging 5 years ago, the connections being far more than acquaintances. This group in particular is like family.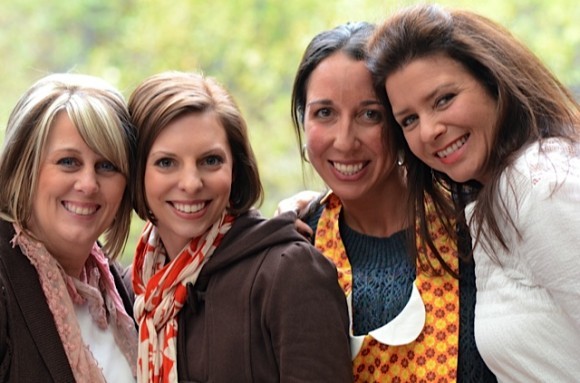 (Cheryl, Katie, Aggie, and me) :)
What are warm friends? When there are feelings of acceptance, love, lots of hugs, smiles, laughter, compliments, invitations, conversation, and encouragement.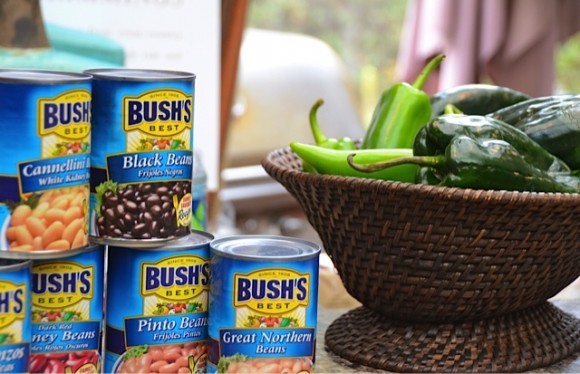 Today I want to share with you Jeffrey Saad's Cumin Chicken with Bush's Black Bean Stuffing recipe. It's fantastic and a different alternative for Thanksgiving next month.
It even tasted better cooking it in the great outdoors. (Here's Jeffrey and his beautiful wife, Nadia, with Aggie, from Aggie's Kitchen.)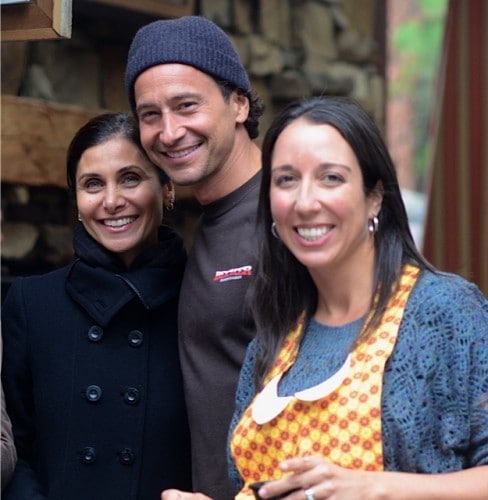 Are you comfortable cutting up a whole chicken? We got a great lesson from Jeffrey on how to cut a chicken. (That's Aggie, again, proud of her accomplishment.)
We did get a little silly (Mm-m-m, that would be Tidy Mom.)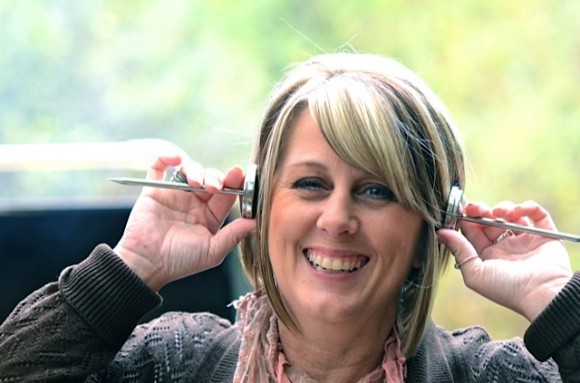 And then we did some grilling. We had 2 variations of the recipe, both turning out fantastic.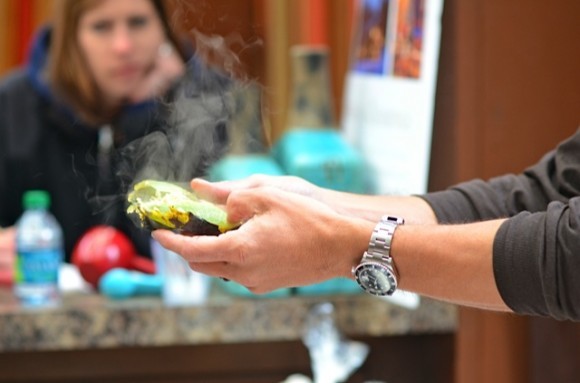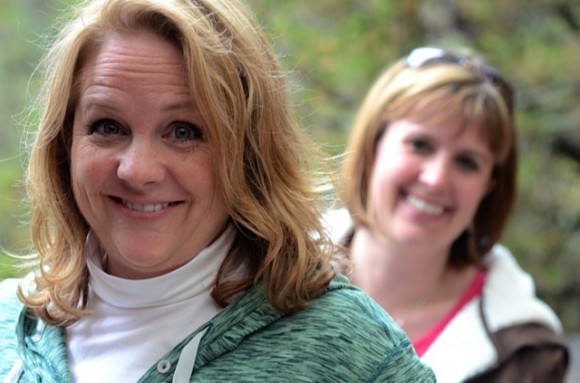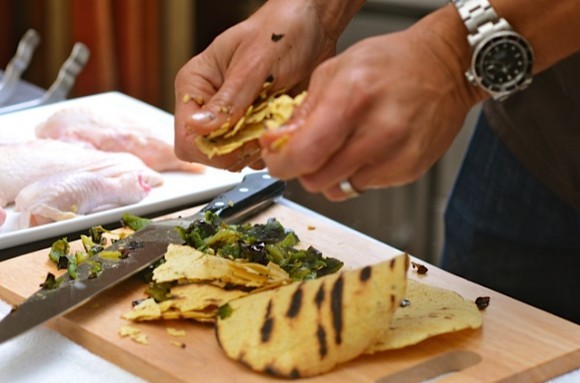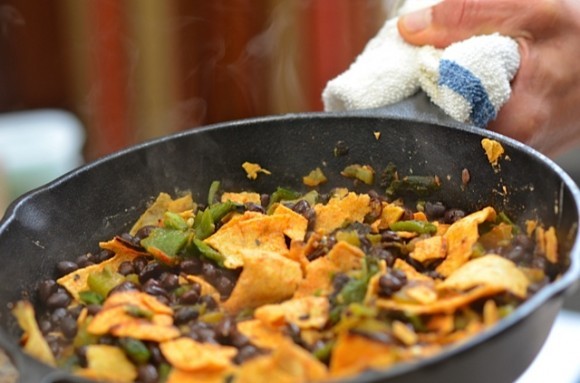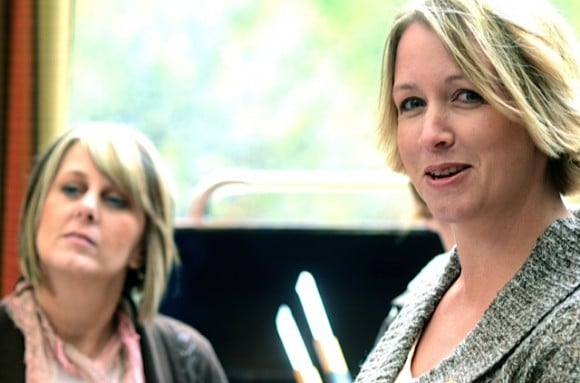 (That's Amy, Laura, Cheryl, Kristin.)
The taste and flavor from tossing the tortillas on the grill, and mixing in with the peppers to make a "stuffing" was brilliant!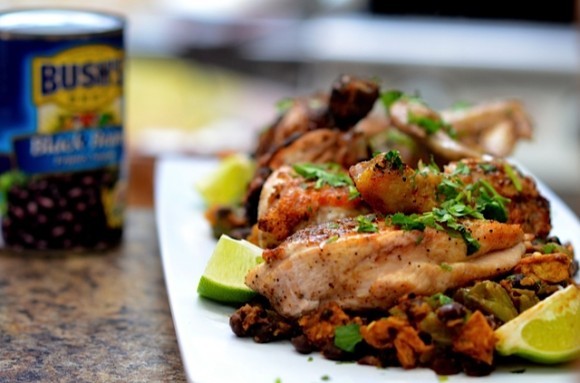 Recipe: BUSH'S® Cumin Chicken with Black Bean Stuffing
Summary: Jeffrey's Saad's tasty black bean recipe that just may replace your Thanksgiving stuffing.
Ingredients
For Chicken:
5 pounds whole chicken
1 teaspoon kosher salt
1 teaspoon ground pepper
2 teaspoons canola oil
1 tablespoon cumin seed
3 tablespoons agave syrup or honey
For Stuffing:
1 each green pasilla chile*
1 each jalapeño pepper*
4 each corn tortillas (6 inch)
1 can (15 ounces) BUSH'S® Black Beans or BUSH'S® Reduced Sodium Black Beans, drained and rinsed
¼ cup chicken stock
¼ teaspoon smoked paprika
¼ teaspoon kosher salt
¼ cup fresh cilantro, chopped
6 wedges lime
Instructions
Cleanout inside of chicken, rinse chicken inside and out with cold water. Pat dry with paper towel and cut chicken into pieces.
Season chicken pieces with salt and pepper and lightly cover with oil. Mix cumin seeds with agave syrup and set aside.
Set one side of clean, well-oiled grill to medium high heat and the other side to medium low heat. When grill is hot, using tongs, place chicken skin side down on hot side of grill until there are nice grill marks (about 5 minutes). Then flip chicken over (skin side up), place on cooler side of grill, close grill lid and let chicken cook (3-5 minutes for breast meat; 12 minutes for bone in leg/thigh meat).
In the last two minutes of cooking, brush cumin seeds and agave syrup on both sides of chicken and cook each side for one minute. Chicken is done when internal temperature reaches 160 degrees F.
Remove chicken from grill and let rest at least 10 minutes before serving.
For Stuffing: Using metal tongs blacken chile and jalapeño peppers on the grill for 3 minutes per side. Place chile and jalapeño in small bowl, cover with foil tightly. Let sit for 10 minutes. Once cool, wipe skin off (do not rinse under water). Discard stems. Discard seeds (unless you want it spicier). Chop chile and jalapeño into ½-inch pieces. Set aside.
Using metal tongs, place tortillas on the grill for 30 seconds on each side or until slightly charred. Chop tortillas into ¾-inch strips.
Pour black beans in medium-sized grill-safe pan. Add chile, jalapeño, tortillas, chicken stock, paprika and ¼ teaspoon salt. Place the pan directly on the grill and heat just until mixture comes to a boil. Remove pan from heat and set aside to cool briefly.
Serve chicken with a side of black bean stuffing and garnish with cilantro and lime wedges.
*Substitution: Use ½ cup canned roasted chiles in place of green pasilla chile and jalapeño pepper.
Preparation time:
Cooking time:
Number of servings (yield): 6
Now for the GIVEAWAY …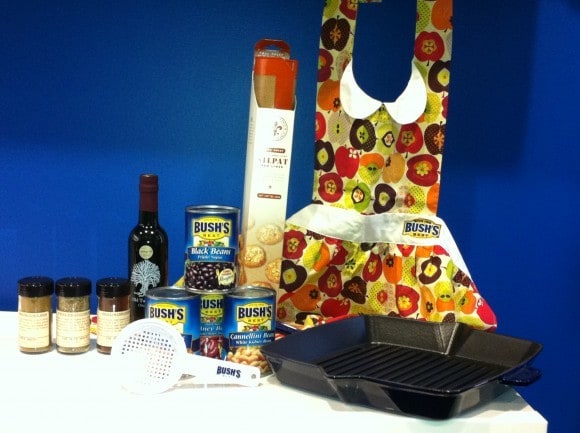 This is what you can WIN:
Staub Grill Pan
Fabulous Apron
Silpat
Bean Strainer
Recipes made at the event
Various spices to the make recipes
Coupons for free cans of Bush's Beans
To enter, simply leave a comment:
Do you know how to cut up a whole chicken?
What's your favorite "beans" recipe, using chicken?
It's that easy! Giveaway will end on Wednesday, October 26th at midnight.
(Top photo of the Bush's group courtesy of Crackle Photography.)