5-ingredient Sriracha Chili Recipe
This 5-ingredient Sriracha Chili Recipe is super easy to whip up for last minute guests. You can have this dish on the table, ready to serve, in 20 minutes.
Friends, fall is the time to feast with family and friends. I think we often get stuck, because we think that gathering has to be fancy or impressive. Whether our cooking skills are great or not, what I love about "easy entertaining" is that the pressure is off. Whip up a pot of chili, put some bread in the oven, and make a giant salad.
5-ingredient Sriracha Chili Recipe
You can't get much easier than that, and this recipe I'm sharing today, is a simple 5-Ingredient Sriracha Chili.
With only 5 ingredients, you can have the most flavorful pot of chili to serve to your guests!
Let me tell you why it's so easy. We just discovered Bush's Sriracha Chili beans. Oh my, the flavor. They are pinto beans, already seasoned with spicy Sriracha sauce, and slow cooked!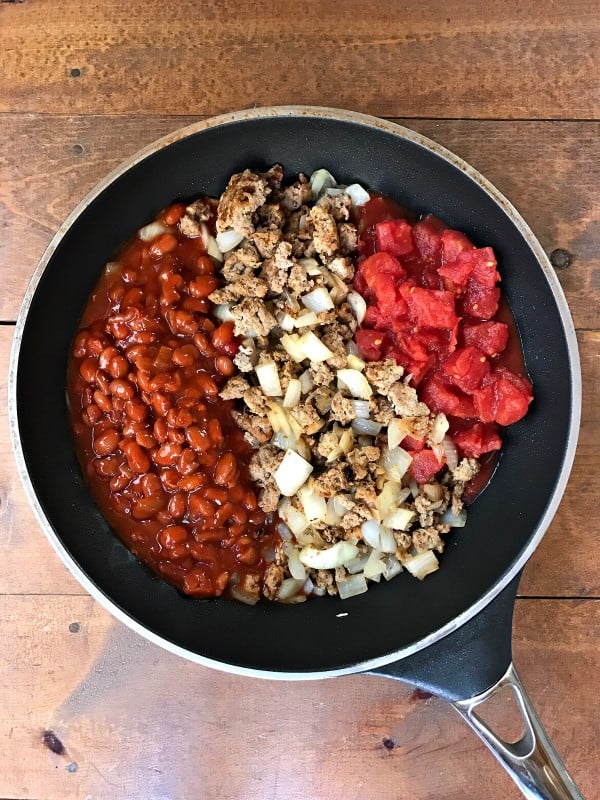 Saute a large onion. Bam!
Add in either ground turkey or beef, and brown the meat. Season it to perfection (additional taco seasoning can be used, whatever is your favorite, but remember, salt and pepper is just fine).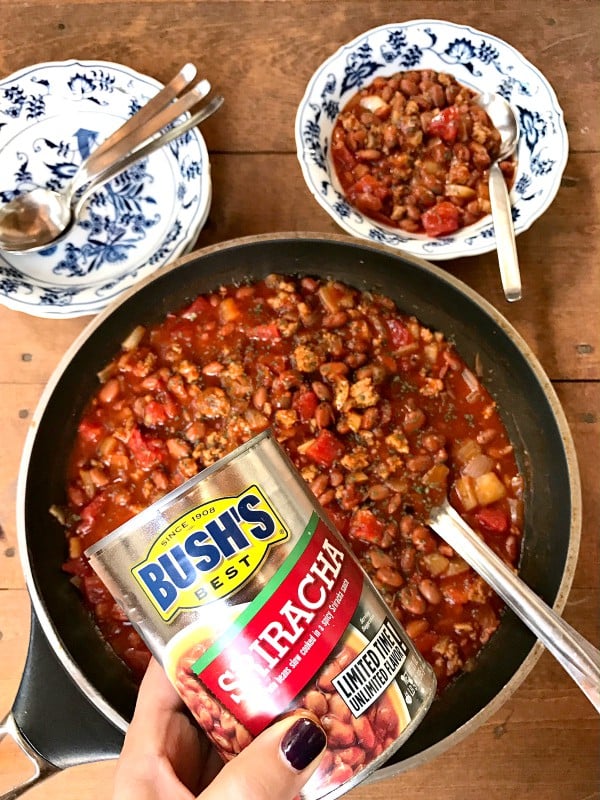 Add the diced tomatoes with the juice, and 2 cans of Bush's Sriracha Chili Beans.
Heat until bubbly hot, and serve!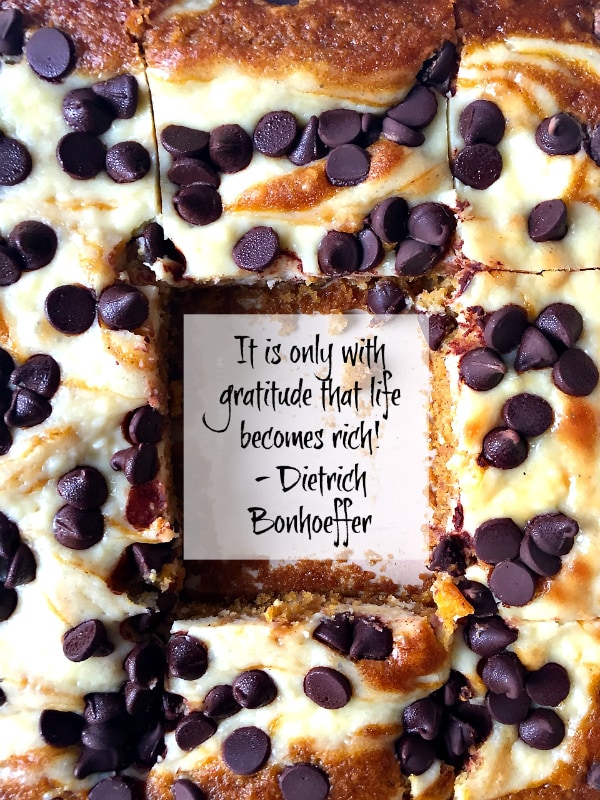 Gathering is so worth it
I rediscovered this quote, which illustrates why we love to gather with friends.
Gathering means that life becomes richer, more meaningful. We may sacrifice our pennies (it does cost money to entertain), or our schedules (aren't we all busy?), or what we want to do (don't we live in a "me" centered society, where everything is self-absorbed, and all about us?)
Gathering is so worth it, Friends.
And when I find an easy recipe that is so tasty, it makes it much more affordable, and doable, and I get excited about inviting people in!

Easy Chili Menu:
5-ingredient Sriracha Chili Recipe (recipe in this post)
Pumpkin Chocolate Cream Cheese Cake
When is the last time you invited people over for a bowl of soup or chili?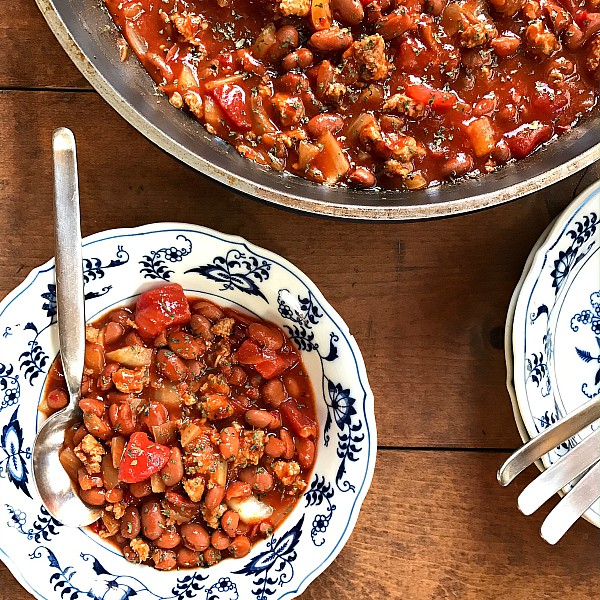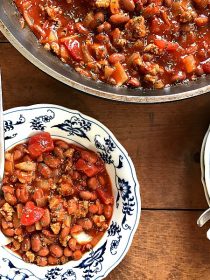 Get the Recipe: 5-ingredient Sriracha Chili Recipe
Ingredients
1 pound ground turkey, or beef
2 Tbsp. olive oil
1 large sweet onion, diced
1 15 oz can diced tomatoes
2 cans Bush's Sriracha Beans
Instructions
In a large frying pan or pot, heat the olive oil on medium. Saute the onion for 4-5 minutes, until tender and soft. Add in the ground turkey (or beef) and cook for an additional 5 minutes. Season to taste.

Add to the meat mixture the diced tomatoes and beans.

Cook until bubbly on medium heat until heated through. Serve!
This post is sponsored by Bush's Beans, but as always, all opinions are my own.
If you're looking for more chili recipes, here are 15 of the BEST recipes from The Daily Meal that will WOW your guests!

Hello and welcome to my home and table!
I'm Sandy—lover of food, family, cooking, THE BIG BOARD, travel, and bringing people together. Through great recipes and connection around the table, we become better, stronger, and more courageous people. Feasting on Life is real, and every time we do it, we grow a little more. Read more...